Fit For Purpose
Originally Published: December 2013
Words: Dan Fenn
Pictures: Dan Fenn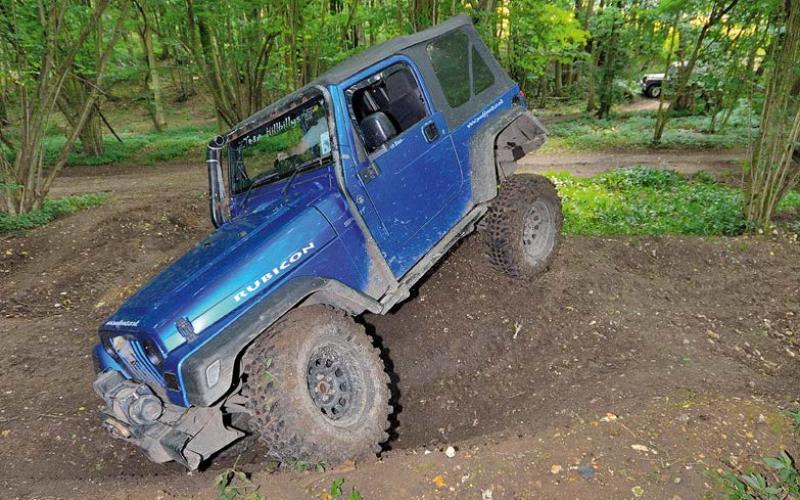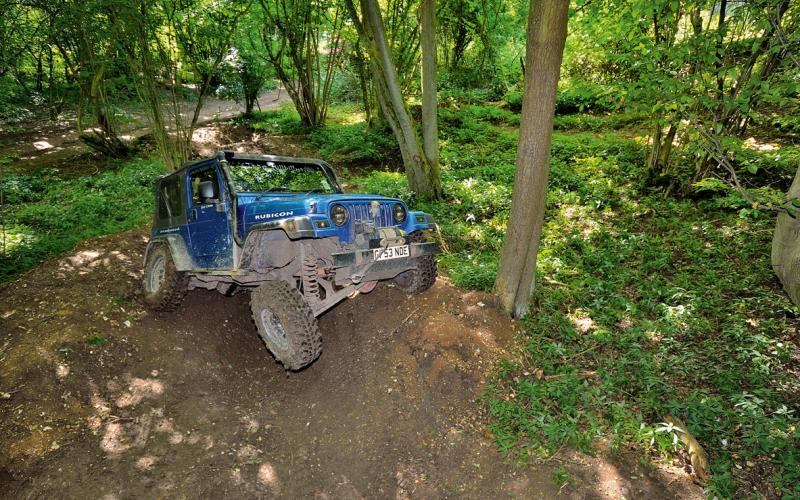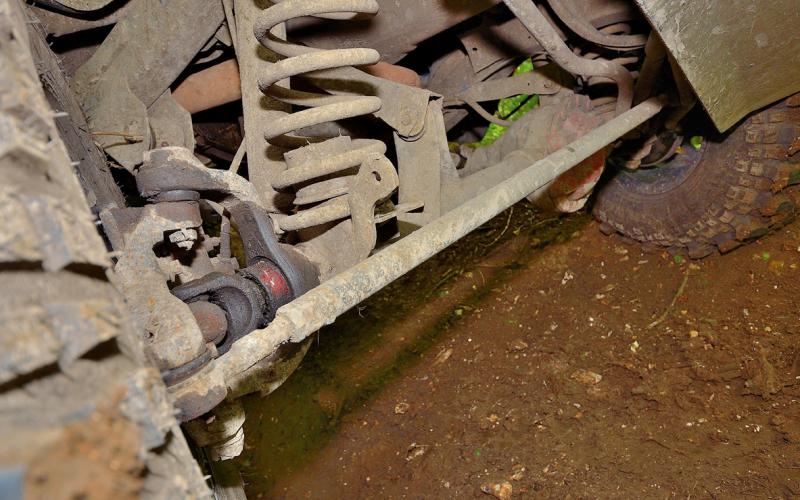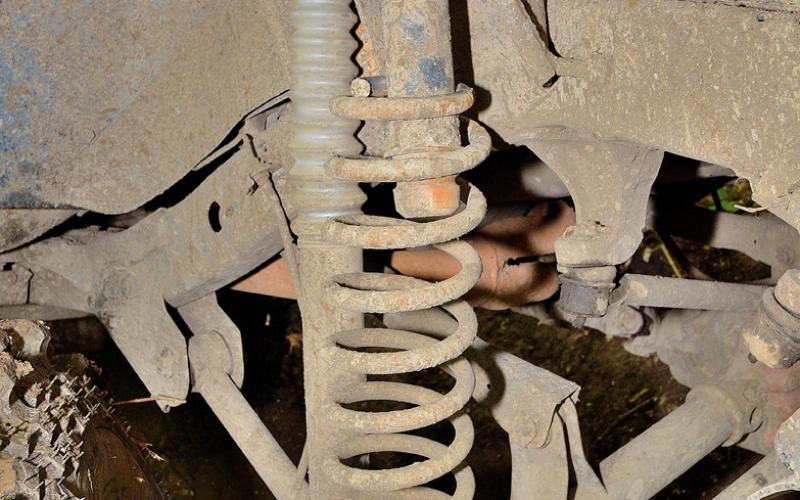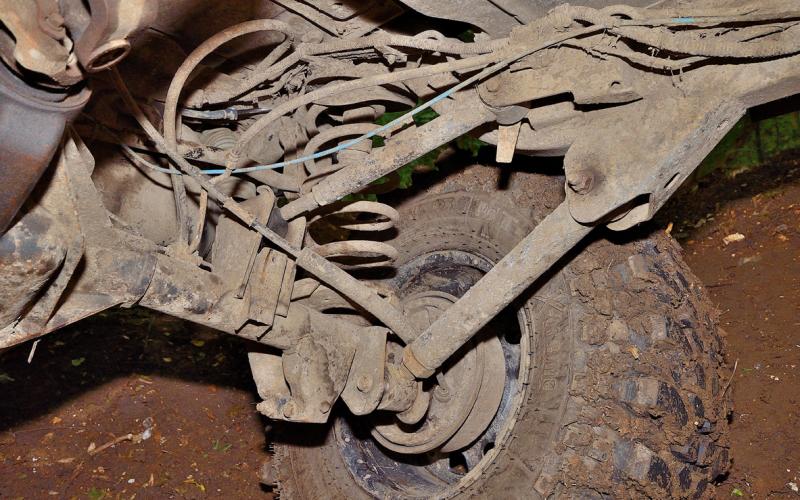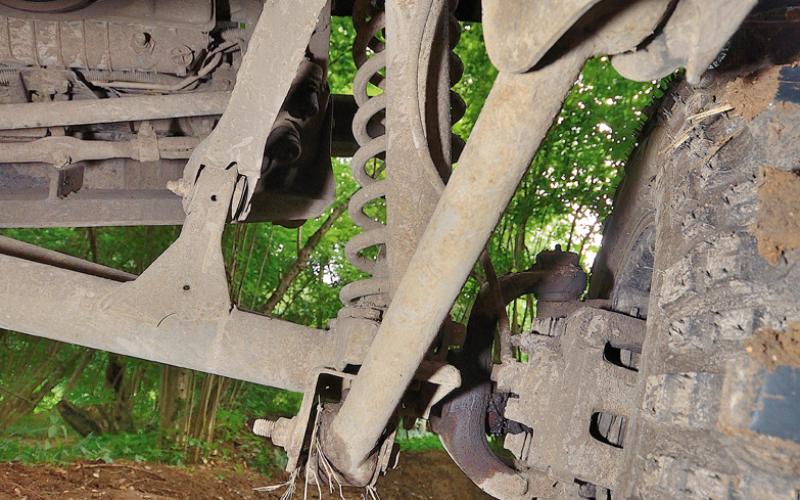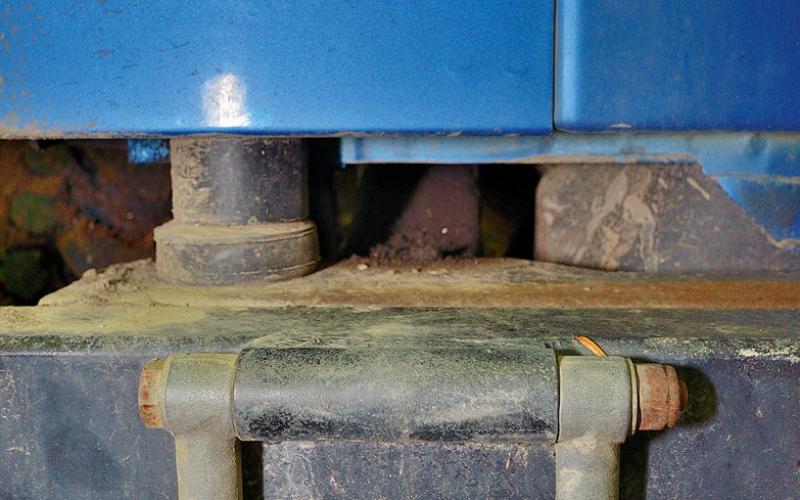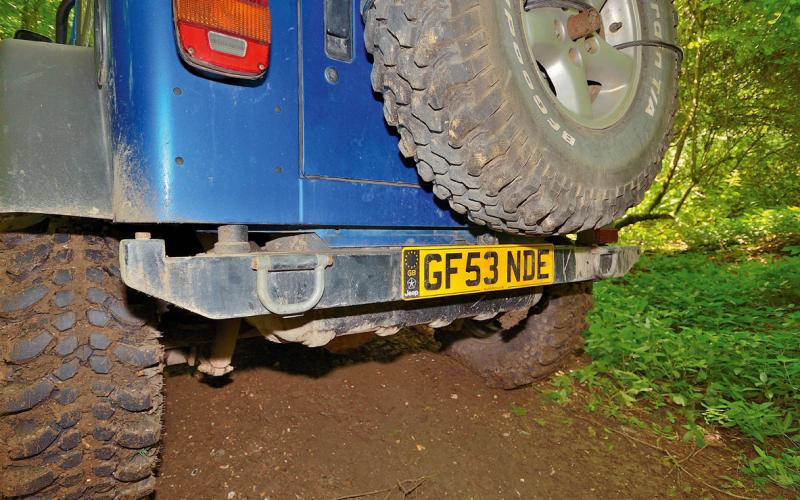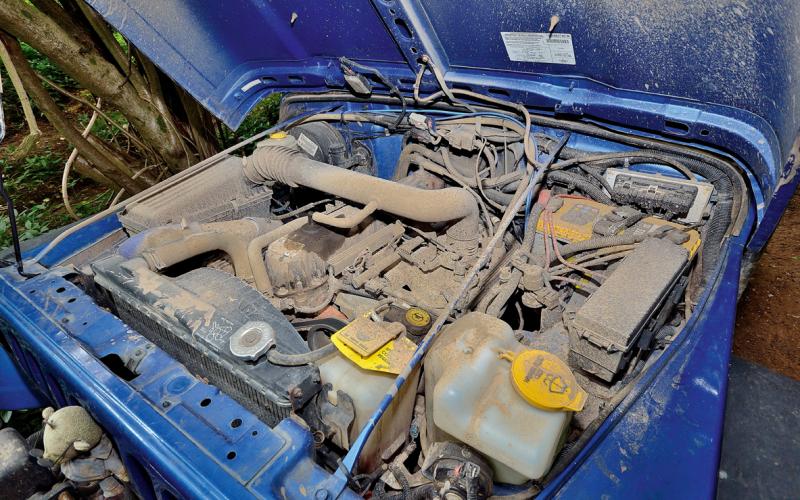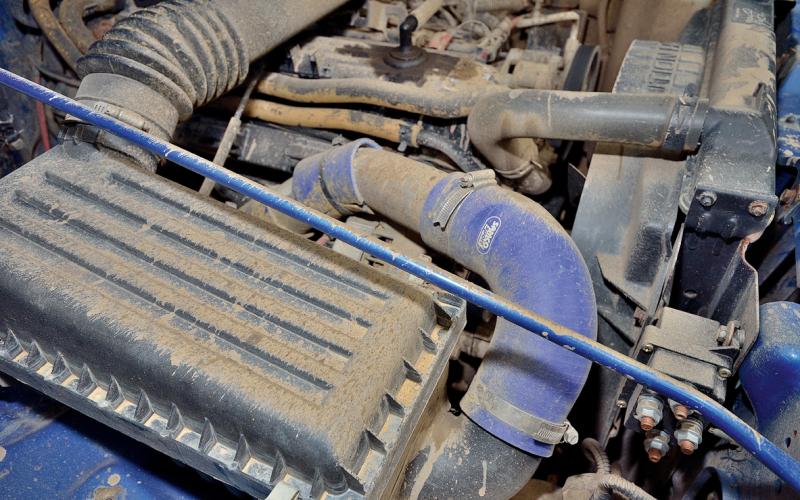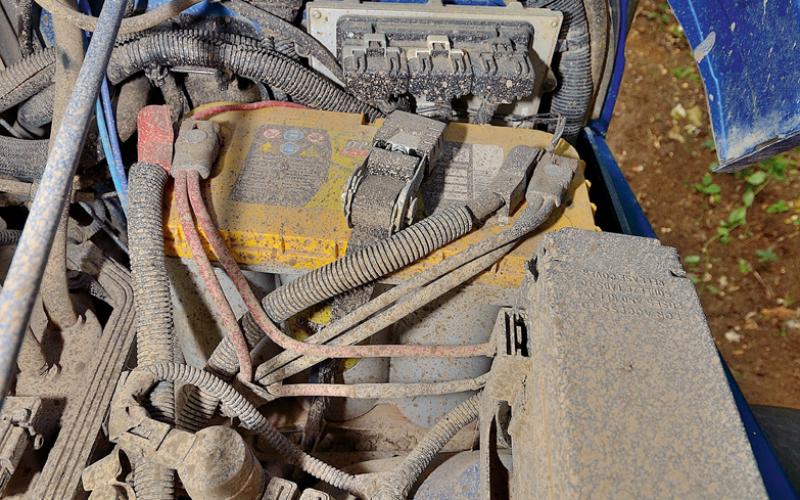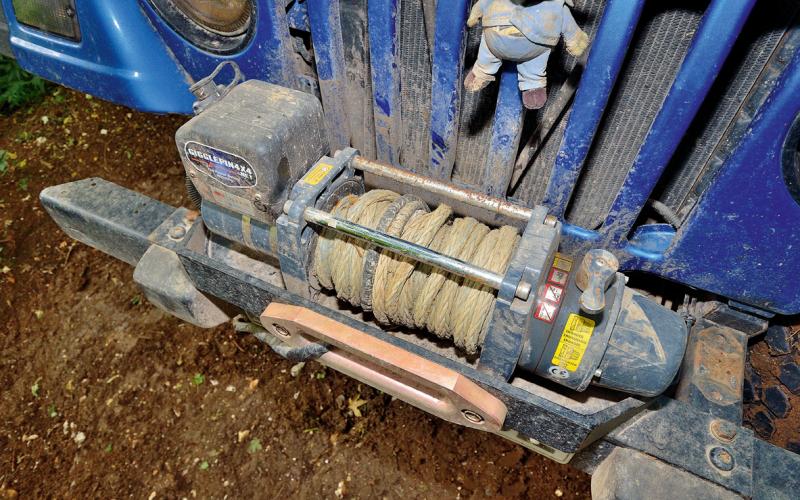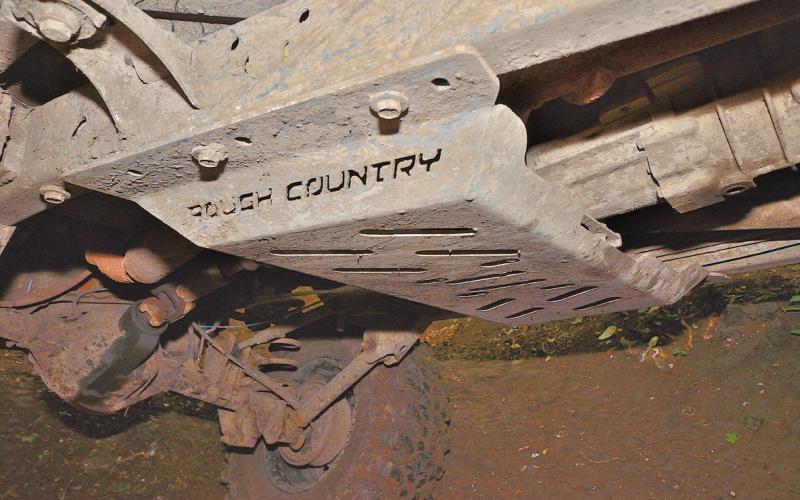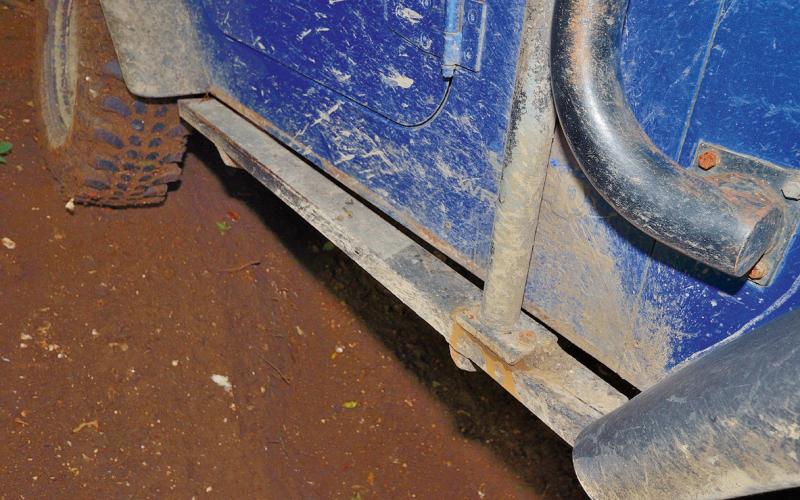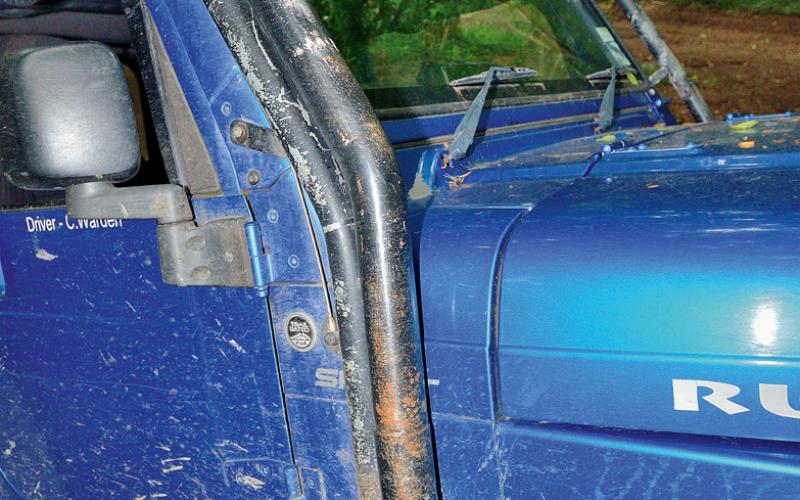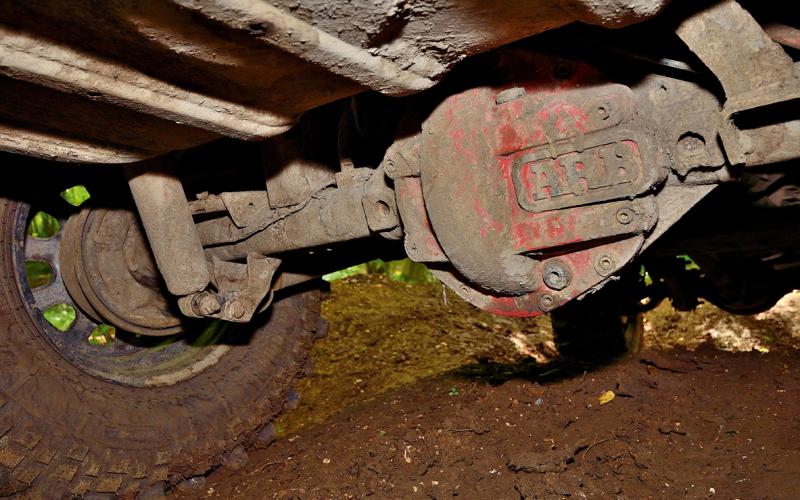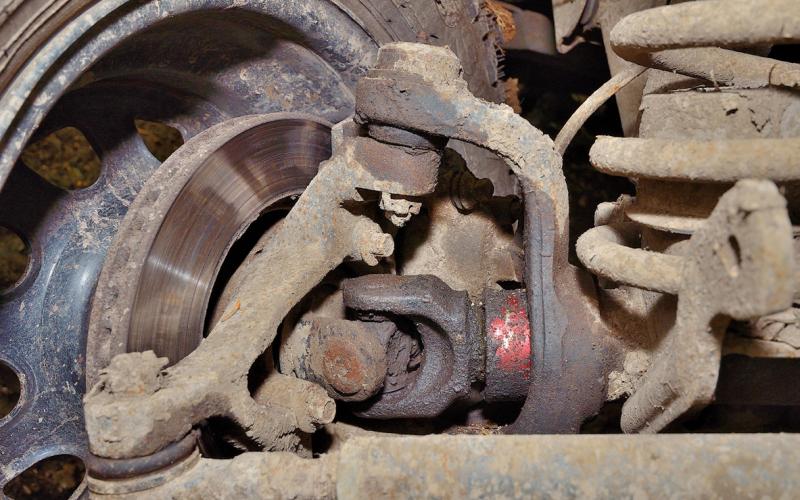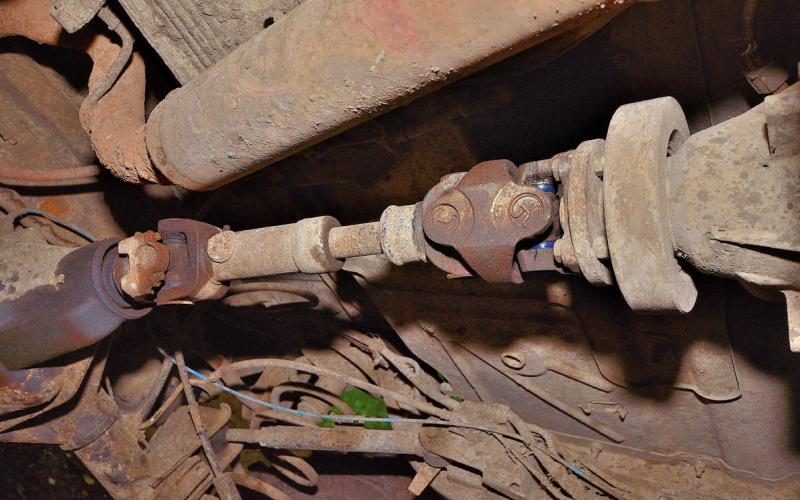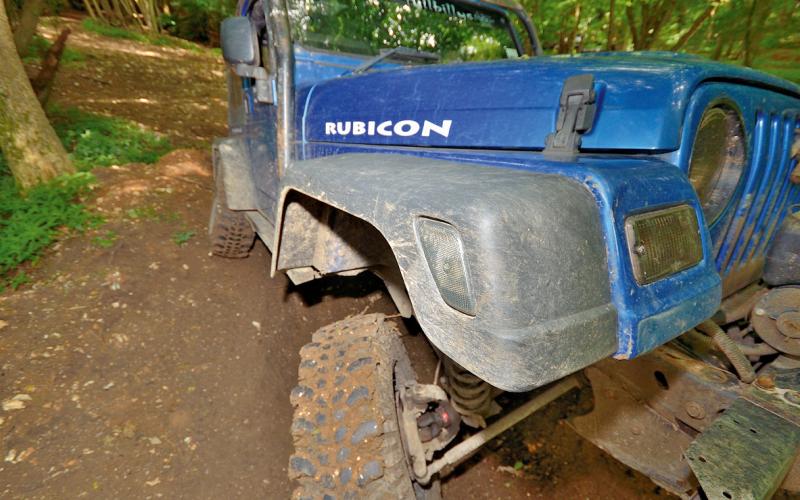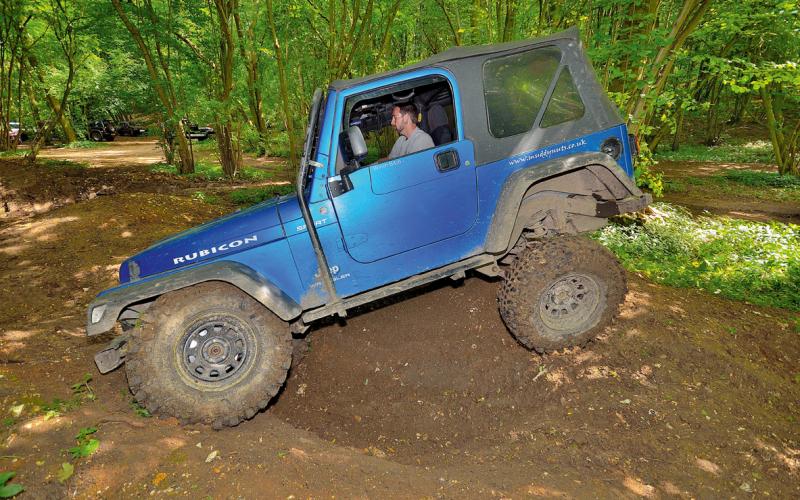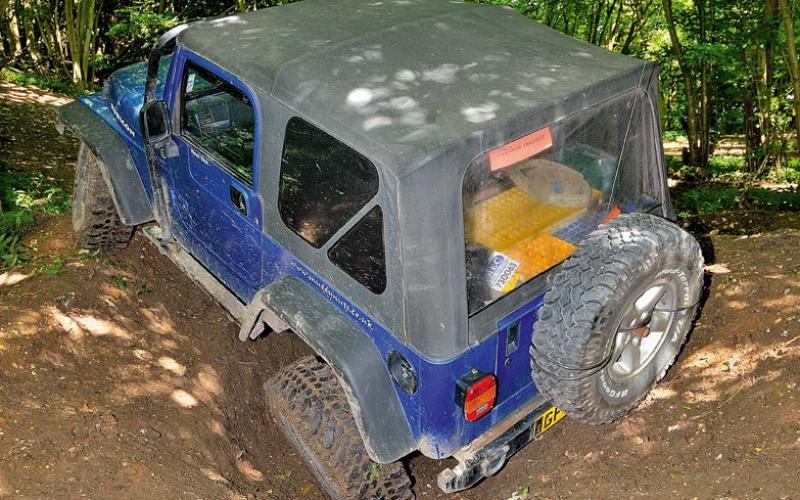 <
>
When we put a picture of Chris Warden's TJ on our Facebook page, someone called it boring. Mind you, they also called it a Land Rover. It's neither of those things – though it probably is fair to say that it's less showy most of the Wranglers you see people building. That could just be down to its tyres, or maybe it's the custom steelwork around it that has a reassuringly farmer-built look. Either way, this Jeep is actually very spectacular indeed – all you have to do is sit tight and wait to see what it can do off-road…
Something that marks out a lot of the modified Jeep Wranglers you see in the UK off-road scene is a love of bling. Whereas Land Rovers tend to be either restrained or downright scruffy, Jeeps in this country are often modified by people who like making a statement. Even when they're used hard off-road, Wranglers tend to be built with a bit more in the way of character to them.
Or maybe it's because they have that quality about them anyway. It's been said that in America, Land Rovers are a middle-class hobby and Jeeps are for grease monkeys, whereas in Britain it's the other way round. In which case, maybe we associate Wranglers with weekend warriors who hang out in offices, not workshops, and have something to prove as a result. Those big flared wheelarches don't do anything to make them look any less showy, either.
But then you get a Wrangler like Chris Warden's TJ. Don't get us wrong, it's by no means a shrinking violet. But with narrow tyres and a lift that's enough rather than too much, it looks more purposeful than lairy – though that's pretty much right, because when Chris drops it into low box it starts showing more purpose than an army on the march.
Chris got into off-roading because he fancied a change from the string of powerful sports cars he once owned. He bought a Discovery 300Tdi from a chap who he says used to work at Gigglepin – 'and I've been hooked ever since.'
His off-roading is recreational rather than competitive, with Salisbury Plain a favourite venue. Living in Kent, he's been over the Channel with Invicta 4x4, too, and he's also a veteran of the Exmoor and Macmillan Challenges. As you can see, though, he's moved on since owning that first Discovery.
What did he move on to? Well, if that string of sports cars suggests he's a serial car buyer, his list of 4x4s doesn't exactly disprove the theory. He's also had a Nissan X-Trail and another Disco, this one an early V8, but then he went down the Jeep route and bought a Cherokee XJ.
This came to a sad end involving a fire, but there's always a silver lining. In Chris' case, it came in the shape of a friend who had taken on a TJ formerly owned by the True Grip off-road centre. 'It had been modified for a trip to the Alps,' he says. 'I believe it then spent a few years as a demonstrator – then my friend, who's a mechanic and did a little maintenance work on their Hummer fleet, bought it from them. He agreed to sell it to me after I'd lost my XJ and needed another Jeep in my life!'
Like most good 4x4s, the key to the TJ's ability lies in its suspension – a blend of Rough Country and Rubicon Express components that lift it by 3.5" and liberate a load of extra articulation from its axles. Both of these have been rebuilt with ARB Air-Lockers (one of the jobs Chris admits to having put out to the pros, though he says he does try and do as much spannering as possible himself), meaning all four 35" Silverstone Extremes can make traction whenever he wants them to. And that's a whole lot of traction.
Having come to him as a modded vehicle rather than a project-ready standard ride, the Jeep didn't need a major programme of work to make it suitable for hardcore off-roading. He didn't waste any time in getting those Silverstones in place, though, mounting them on 8x16" modulars with 4" of offset and 1" spacers – plenty of extra stability there, not to mention a stance that makes a mockery of what we were saying earlier on about not looking lairy. No, not even with a set of extra-wide wheelarches in place. Fighting a losing battle to convince you, aren't we?
As if to prove that making it bigger wasn't the only thing on Chris' mind when he first bought the Jeep, he also added a belly skid plate at this point. Which pretty much illustrates what he planned to do with the truck once he got behind the wheel. Not that he was impatient – though when we asked him if there was anything he wishes he'd done differently, he said 'not a lot, except bought one sooner!'
Since then, it's been a more relaxed programme of upgrades as and when things break or wear out. Once again, Chris endeavours to keep it as real as he can.: 'I try and do as much as possible myself, but have a few friends who always lend a hand, and I do have to rely on a couple of Jeep-focused companies from time to time for more of the bigger type of work.'
Worth it, we don't doubt he'd say, when you see the tricks the TJ is capable of pulling once he fires up the compressor and bangs in those Air-Lockers. It certainly drew a crowd when we were photographing it in the woods at a playday where Chris was a guest of the Frontera Owners Group in Kent – they're no strangers to barmy antics down there (in fact, that's kind of their specialist subject), but maybe that just made them more appreciative than ever of the amount of air he managed to get under a wheel. Weren't it for the Rubicon Express Super-Flex front arms trying their damnest to keep said wheel on the ground, it would have looked lairier still.
Not that this is a Wrangler built to look lairy, though, is it? No, not even with its LED sidelights and tinted windows and headlamps, nor even with a paint colour that's not ultra-shiny but definitely places itself at the brighter end of the palette applied to British TJs. Maybe it's those tyres – so often, modded Wranglers ride on wide rubber that harks at the way they look in America but, next to your average British truck, comes over a bit lardy for the sloppy woodland mud that makes up most off-roading here. A little can go a long way, both in the way tyres perform and in the way they appear.
Anyway, this is a truck that doesn't want you to stare at it in the car park and go wow. You might anyway, but wait until it hits the terrain – because that's when you'll be really impressed. A little can indeed go a long way – but as Chris Warden has proved, when it comes to Jeeps a lot can go even further.
RUBICON EXPRESS SUSPENSION, WRANGLER, TJ, K&N FILTER, ROUGH COUNTRY SUSPENSION ARMS, OPTIMA YELLOW-TOP, TD5 GOLDFISH WINCH, ARB DIFF PANS, SILVERSTONE EXTREMES
Share this article