Warn's World of Winching Accessories
Originally Published: July 2014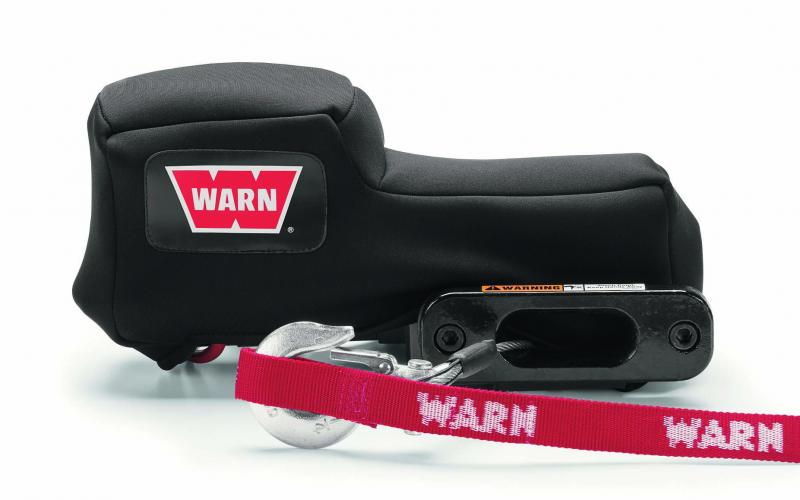 <
>
Warn remains a top name in the world of winches, despite the amount of extra competition it now faces compared to a decade or so ago. But the company also makes a wide range of winching accessories and related equipment too.
Take this range of six new neoprene covers for its winches, for example. These help defend your expensive investment against flying stones, road debris and of course the elements.
An elasticated cover stretches over the winch while on the vehicle, preventing flapping and taking away the need for cords and straps.
Each winch cover comes with a bottle of UV Protective Spray which, with occasional application, will ensure the covers retain the maximum UV protection.
The covers are suitable for a range of Warn's winch models including Zeon, Tabor, M8, 9.5XP, VR and Utility, with RRPs starting at £31.
Warn has also launched its own range of winching gloves – complete with Kevlar reinforcements, pull-tight straps and, of course, Warn logos.
'The new gloves are designed specifically for the harsh challenges hands face when winching,' says UK importer Arbil. 'The gloves' durable synthetic leather, along with Kevlar reinforced material, are designed to add valued protection whilst still remaining breathable.'
Two sizes are available, Large and XXLarge. Not the most obvious combo in the world, but when did you last meet an off-roader who'd admit to having small hands?
The gloves come with an identity tag to prevent confusion breaking out in the back of your truck when everyone has a pair of their own. Just remember to ask mummy to put on your age and the class you're in as well. Prices start at £20. Per pair, we'll assume.
In both cases, you can find your nearest stockist by visiting Arbil at www.arbil.co.uk/4x4.
WINCHES, WINCHING ACCESSORIES, WARN, ARBIL
Share this article