Snatch Block Stowage You Can Rely On
Originally Published: June 2015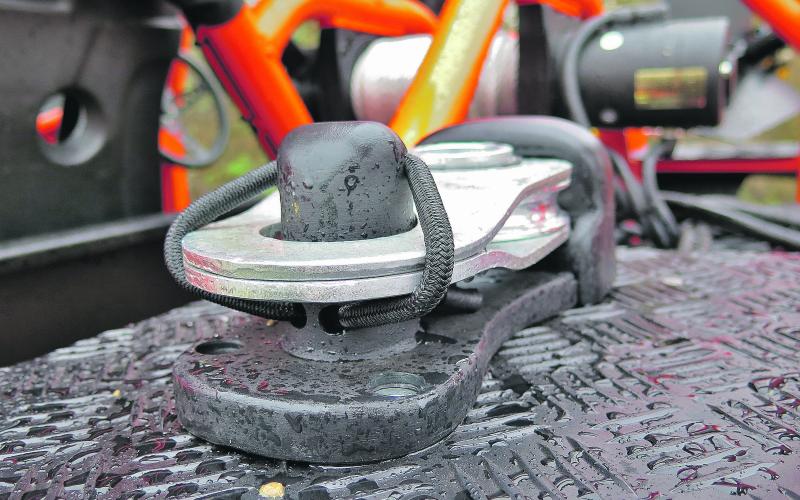 <
>
Photo Credit: Robert Head
Snatch blocks are brilliant things, but have you ever noticed how good they are at hiding? Put one somewhere sensible in the back of your Land Rover and you can guarantee that by the time you need it, it will have wormed its way down beneath something else where it's a) invisible, and b) impossible to get at. That's if it hasn't leapt up at the first sign of provocation and clobbered you in the back of the head.
The Snatch-On from 4x4 Goods is the answer. This is a tailor-made mount for securing your snatch block exactly where you need it.
The mount can be bolted on to any flat surface inside or out the vehicle, and you can have it with a range of different base units to suit the most popular shapes and sizes of snatch blocks.
4x4 Goods says that the standard Snatch-On will fit a round or square 8x4" snatch block – for other designs, you should contact them prior to ordering.
At an extremely affordable £35, this is definitely a good idea – one that could save you a whole lot of grief on a playday and make the difference between winning and losing in a competition. You can find out more by paying a visit to www.4x4goods.com.
WINCHING ACCESSORIES, SNATCH BLOCKS, 4X4 GOODS
Share this article