30% Price Cut on MaxKraft Winches
Originally Published: September 2014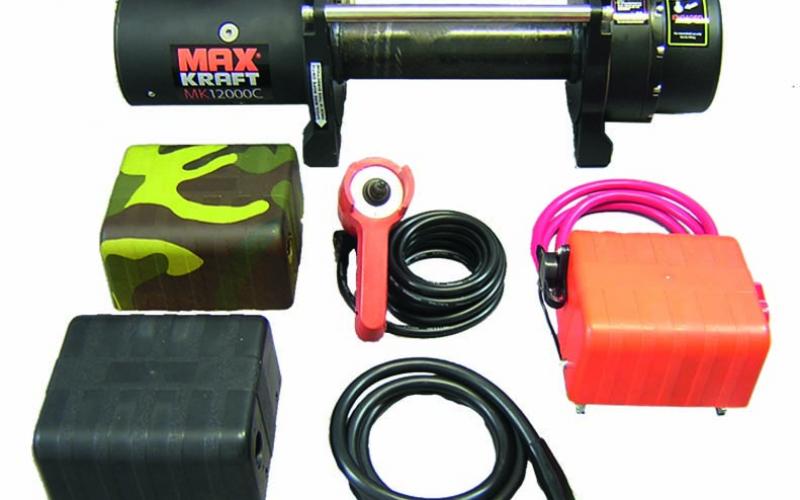 <
>
You probably haven't heard of MaxKraft winches, but that's all about to change. The German brand, which is well known in other parts of Europe, has just announced summer discounts of up to 30% on the RRP across its range of 12v and 24v electric winches.
MaxKraft's owner, the Maas Group (which is probably best known for also being the name behind Trailmaster suspension), says its winches bridge the gap between expensive branded products and budget-priced units from China. 'MaxKraft winches are designed in Germany, where final assembly also takes place. However, the components are manufactured in Asia. This successfully combines technical know-how with low-cost production.'
Tailored specifically to the European market, MaxKraft's range includes 9000 and 12,000lb units with a choice of 12v and 24v power. All come with steel cable and a roller fairlead as standard – though you do also get a 'break-proof' wanderlead and a kit for locating the solenoid pack in the engine compartment, so it's not as if they're keeping the price down by stripping away the stuff you need.
In fact, something you definitely don't get with every winch in the world is a choice of colour schemes for the control box. Yes, really. 'Many customers, particularly those in the off-road vehicle segment, want to customise their vehicles. We offer these customers the option of covers in different colours. This is included free of charge. Each delivery includes an additional black cover and a cover in camouflage colours.' Yow. That's in addition to the standard version, which is… bright orange.
The 30% discount is available until 30 September across all the 9000 and 12,000lb models in the MaxKraft range. The company's quoted prices are in Euros, but they correspond to about £375-£450 plus VAT and carriage. Where that carriage is from may be down to the doggedness with which you search out a supplier, but one way or the other this looks like a good deal for winches promising such a high level of quality. Tracking down a UK dealer might be the trickiest bit, if our experience is anything to go by: www.max-kraft.de is the place to start.
Share this article