Heavy Duty Sling for Warn Pullzall
Originally Published: August 2014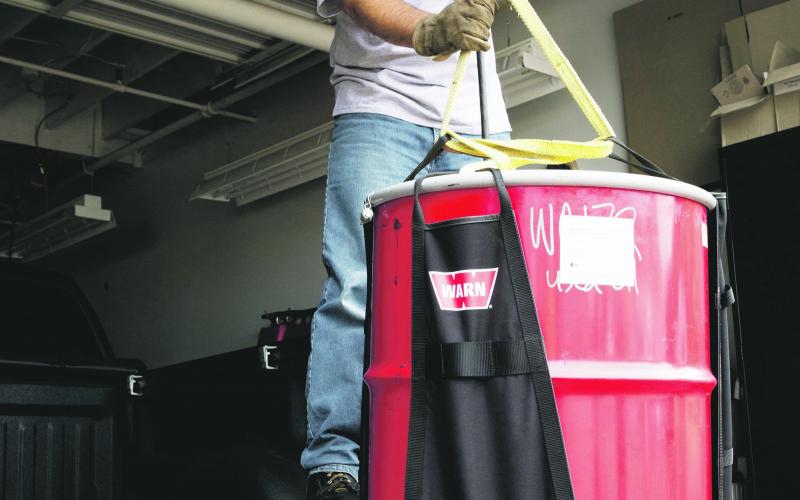 <
>
Warn's latest Pullzall Sling is the latest addition to the company's UK accessory list. Made from a durable nylon construction with reinforced stitching, it's perfect for shifting large heavy items.
The sling is designed to work with the Pullzall itself, a portable lifting and shifting device designed to help when you're moving heavy machines, engine blocks and so on around your workshop. Having been leant on by a couple of neighbours to use our trucks' winches for grubbing out tree stumps in their garden, we could see it working well there, too.
The sling can be used in a variety of rigging configurations, allowing multiple uses with its exterior straps. It has the same lifting capacities as the Pullzall itself, giving it safe working limit of 1000lbs (454kg).
The Warn Pullzall is available in both corded and non-corded varieties, retailing for £285 and £530 respectively (inc VAT), and the Sling costs £100. To find out more, visit UK distributor Arbil at www.arbil.co.uk/4x4.
WINCHING ACCESSORIES, WARN, PULLZALL
Share this article