Paddock Brings Factor 55 to UK Market
Originally Published: June 2014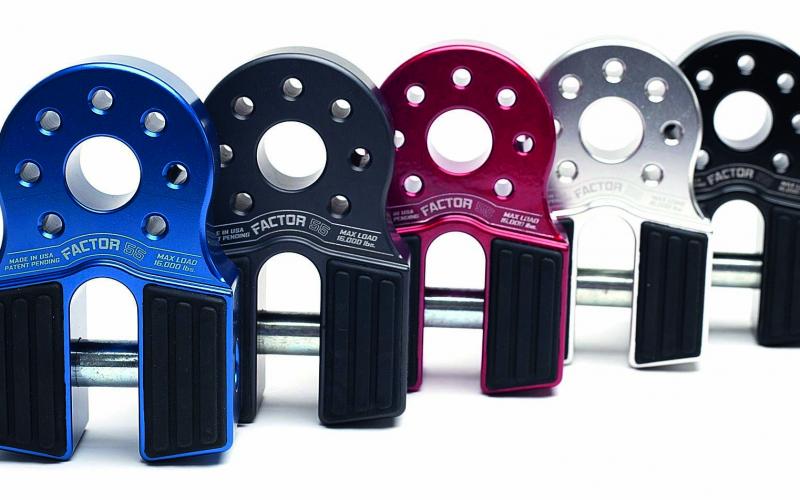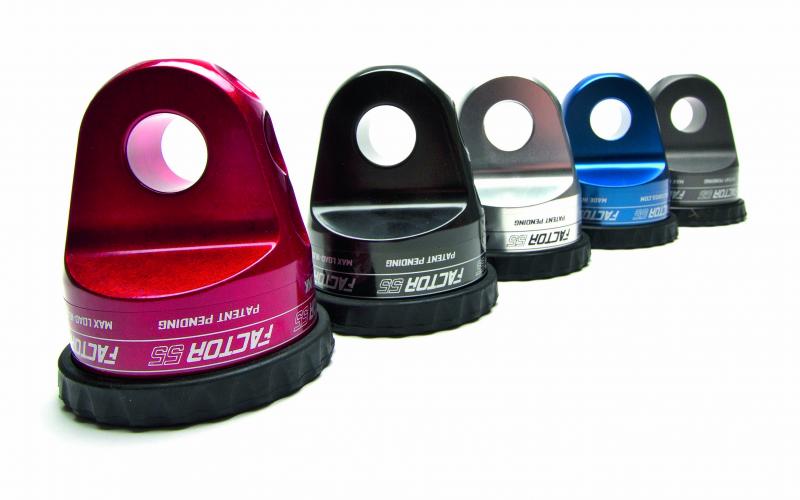 <
>
Paddock Spares has launched the Factor 55 range of recovery products into the UK. Aimed at the top end of the winching market, these come from the USA and consist of two product ranges, the Prolink and the Flatlink. 
The Prolink is machined from lightweight billet 6061 aluminium and provides a means of attaching a standard 3/4" screw pin shackle to existing winch cables and rope eyes. The eye is captured into the body of the Prolink by a removable 5/8" double titanium shear pin.
The front of the Prolink provides a precision shackle mounting hole and 1.2" thick mounting tab. It's designed to work with both hawse and roller fairleads, tucking in snugly against either.
The Flatlink, a shackle thimble and D-ring, promises to be a safer and stronger replacement for the conventional winch hook. The industry's first folding shackle mount for recovery winches, it has less than 1.75" of thickness and claims to work with all roller fairlead number plate mounting brackets.
Paddock says the Flatlink eliminates the danger of cutting and fraying your recovery straps. It won't allow the strap to come free when the tension drops off your winch rope, either, thanks to a secure screw pin attachment.
The Flatlink doesn't require splicing and can be used with steel cables or synthetic ropes of up to 3/8" in diameter. As with the Prolink, the cable eye is retained by a 5/8" diameter grade-5 steel double shear pin and internal snap ring. It is, says Paddock, installed easily in minutes.
'We're delighted to be adding Factor 55 to our existing range of products for the off-road enthusiast,' says Paddock's Rob Wright. 'It's great to see more products that are obviously designed by the enthusiast themselves coming to the UK, and realise that quality and innovation from over the Atlantic are key in helping keep the off-road scene alive in Europe.'
To find out more about Factor 55's new products, pay Paddock a visit at www.paddockspares.com.
RECOVERY, WINCHING ACCESSORIES, PADDOCK SPARES, FACTOR 55, PROLINK, FLATLINK
Share this article