Truckman Launches Tonneau Cover And Roll Bar Combo
Originally Published: July 2016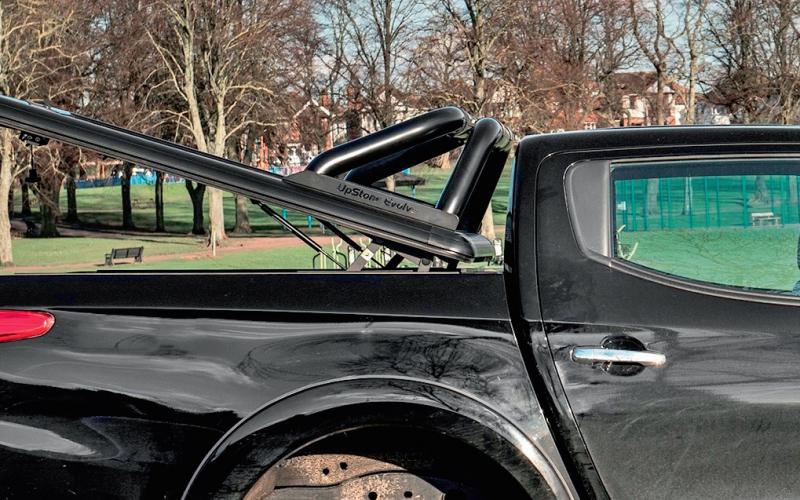 <
>
PICK-UPS CAN BE BOTH STYLISH AND PRACTICAL, but sometimes there is a bit of a conflict between the two qualities. Having a load bed is pretty handy but then it's also a bit handy for anyone to stick their hands in and 'borrow' tools, body parts or whatever else you have in there.
 Auto Styling Truckman have a stylish answer to a practical problem, and they've added a unique twist too. They've launched the first aluminium tonneau cover that has a roll bar on it. The Upstone tonneau cover can even be fitted without any drilling, and can feature a stylish roll bar on the top near the cab. 
Of course, for total security, you want the cover to lock on to the tailgate, and they offer a locking system with the cover. It just needs four holes drilled in the tailgate and there you are, all safe and secure. The system even reduces fuel consumption as it lowers drag over the load bed. 
The roll bar doesn't get in the way of the tonneau cover hinging up, and blends in nicely. The Upstone tonneau cover comes in silver or black aluminium. They will fit every Double Cab and Extra Cab model from the major manufacturers, so if you want to find out more then check out www.autostylinguk.co.uk or www.truckman.co.uk
Share this article