NEW SILL PROTECTION FOR CURRENT-MODEL WRANGLERS FROM RUGGED RIDGE
Originally Published: April 2016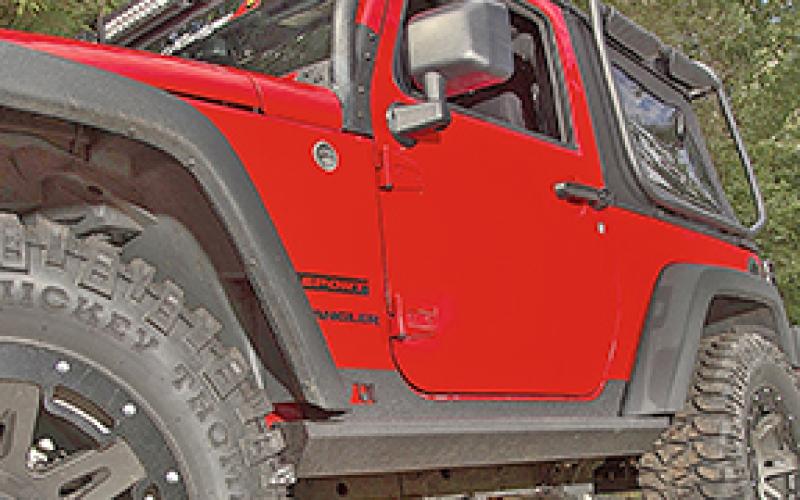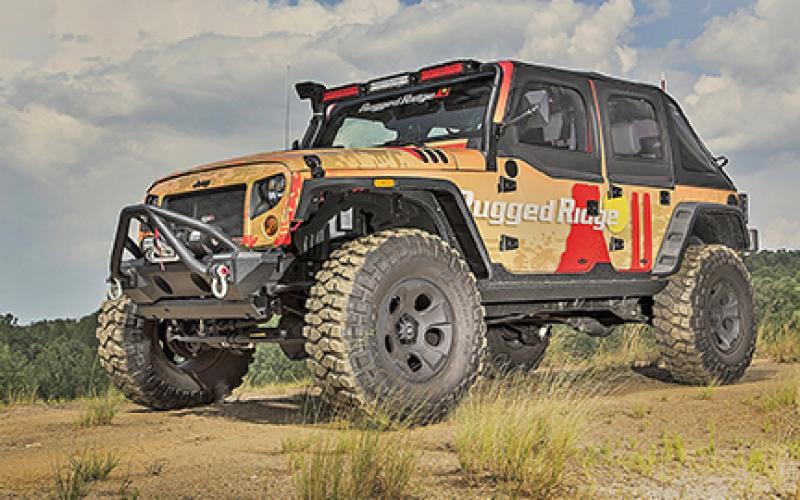 <
>
IF YOU'VE GOT A JK WRANGLER and want to take it off-road, that's great. If you've got a JK Wrangler and want to take it off-road without trashing its sills, that's even better.
It's best of all for Rugged Ridge, because the US company has just launched its new XHD Rock Sliders with Integrated Steps for all JKs from 2007 onwards.
These are, says Rugged Ridge, 'designed to provide maximum protection for the Jeep's most vulnerable points – the lower rocker panel and pinch seam.' They have a one-piece design and are made from 3mm steel plate which is CNC-cut then finished in a tough, textured coating.
The sliders incorporate a 4" step to help you get in and out, which can definitely be a bit of an issue on lifted vehicles. And they give you the option of two mounting systems – one with no drilling required, the other using heavy-duty rivnuts for the highest level of protection. Either way, the sliders' design means ground clearance isn't compromised.
Prices in the USA are $853.99 and $920.99, depending on whether your JK is a 2-door or 4-door model. That certainly makes it worth a bit of shopping around, for retail offers and, this being a place where we don't use dollars, shipping prices alike. To find out more, head for www.ruggedridge.com.
Share this article