AWESOME HARDWARE FOR NEW HI-LUX
Originally Published: November 2016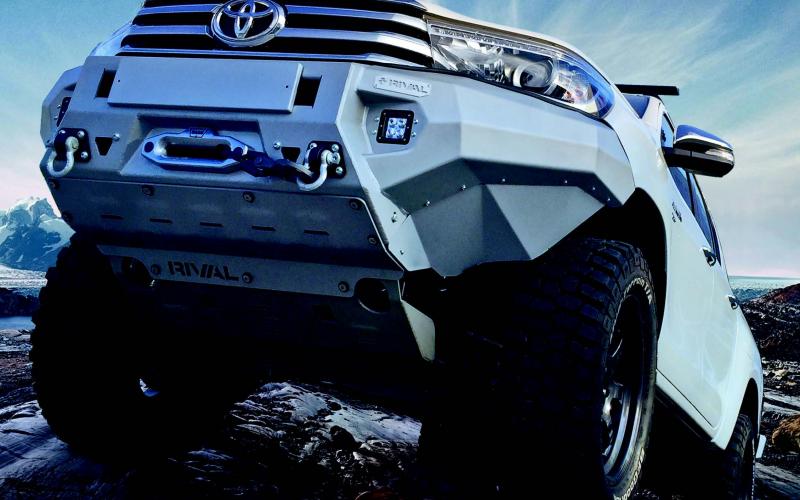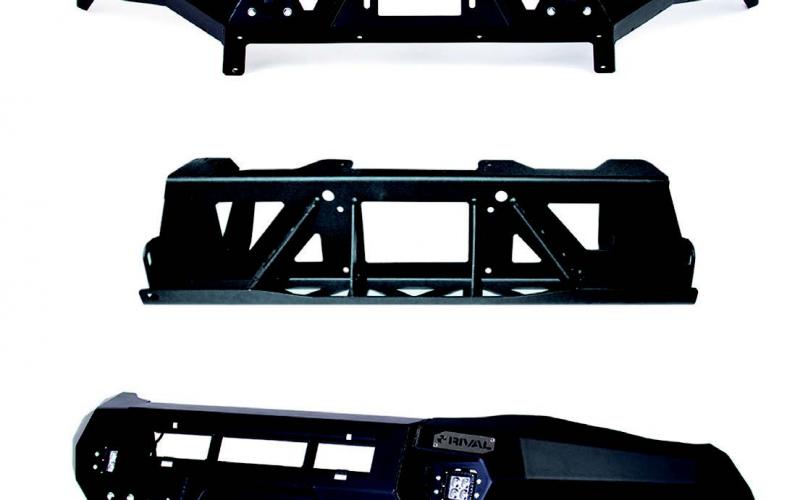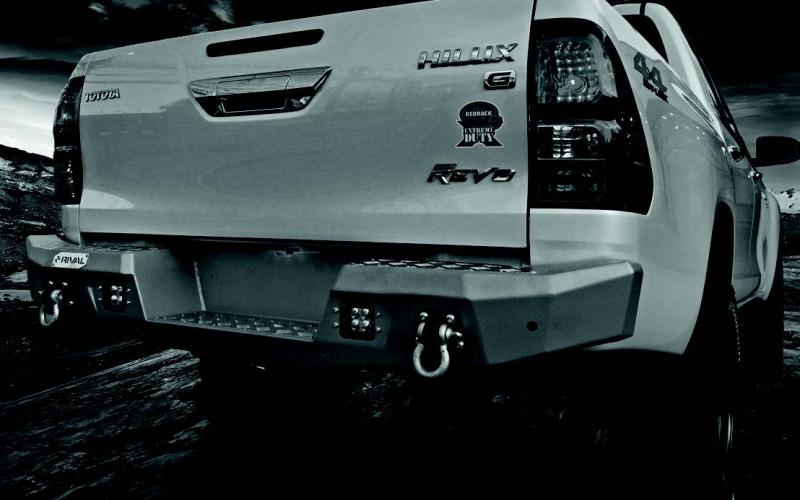 <
>
IF YOU'VE GOT THE GOOD FORTUNE to have a new-model Toyota Hi-Lux as your off-road steed of choice, here's some very good news. If you've not, here's some very good news for your local Toyota dealer: you're probably going to want one now.
Not that a cool bumper is reason enough to buy a truck, of course. But when the truck is as legendary as the Hi-Lux, it's easy to be swayed.
And when the bumpers are as cool as these fantastic bits of kit from Rival… well, it feels like a match made in Heaven.
The front bumper is made from 6mm alloy and sits on a 4mm steel frame anchoring 25mm towing points. It comes complete with high-lift jacking points and IP69K LED lights, and is ready to accommodate a winch of up to 9500lb in capacity.
Weighing in at 50kg, the bumper is installed as a full bolt-in replacement for the factory unit, so you don't need to do anything to your Hi-Lux that can't be reversed.  And talking of reversing, the rear bumper is compatible with Toyota's factory-fit parking assist sensors. It has a 2" tow bar mount and removable tow hooks, and like the front unit it comes fully powder coated. This time, the bumper's body is in 4mm alloy and its bracket in 5mm steel, the result being an all-up weight of 50kg.
Rival is best known for its underbody protection, and the front bumper is indeed designed to connect to the Russian company's front guard. This is part of a fourstrong set of protection plates it offers for the Hi-Lux, which between them put a layer of steel or aluminium between the ground and its radiator, engine, gearbox, transfer case and fuel tank.
Rival is also offering rock sliders for the new Hi-Lux, which it says are specially designed for off-road use. They're supplied with all the necessary brackets and hardware to make Toyota's new truck more indestructible than ever. And it was already indestructible.
To find out more about these products, or indeed anything else from Rival, the place to visit is UK importer XS4x4. The company's website is at xs4x4.parts.
Share this article