Radio Daze
Originally Published: July 2011
Words: Bobby Cowling
Pictures: Steve Taylor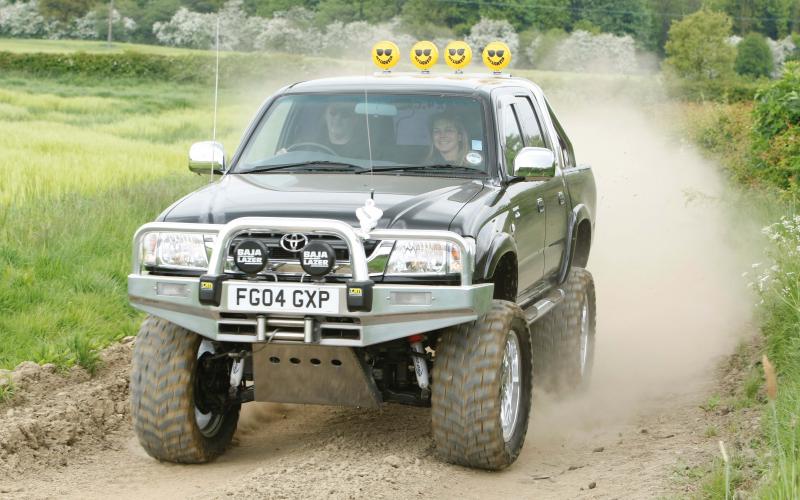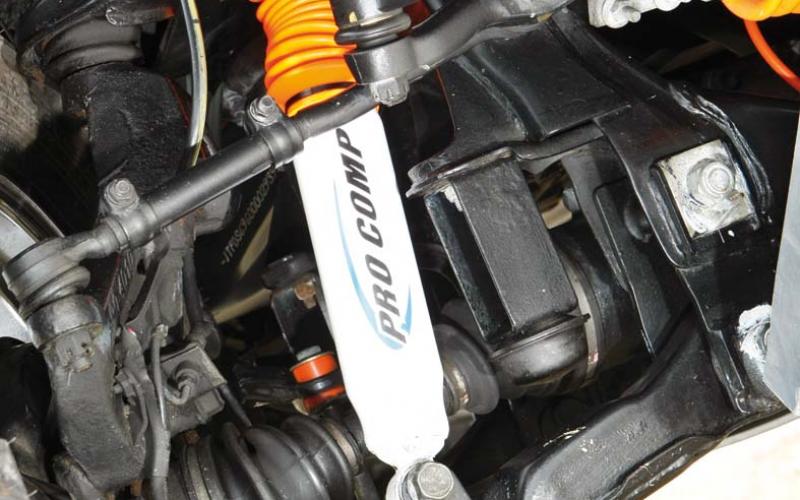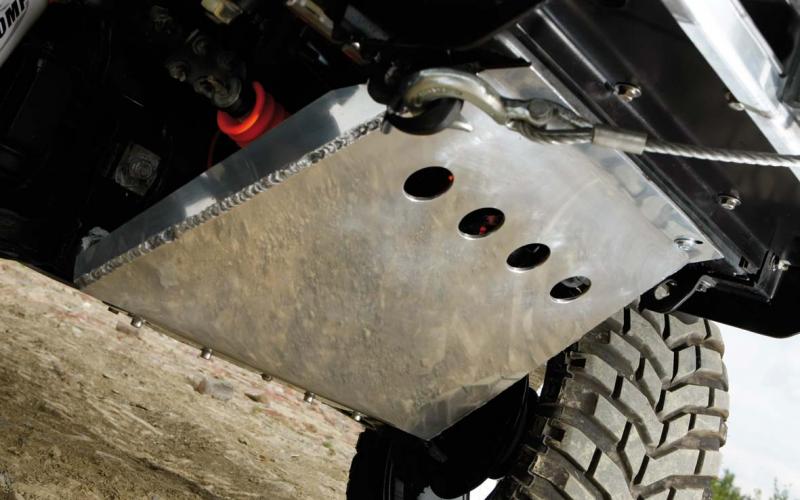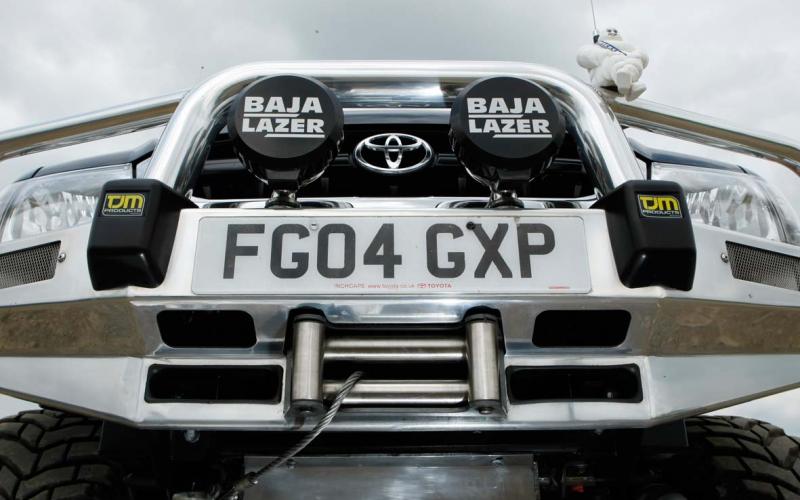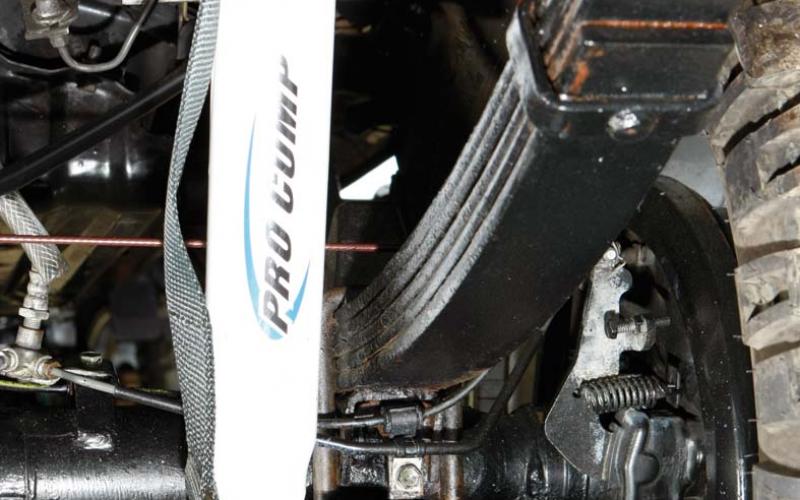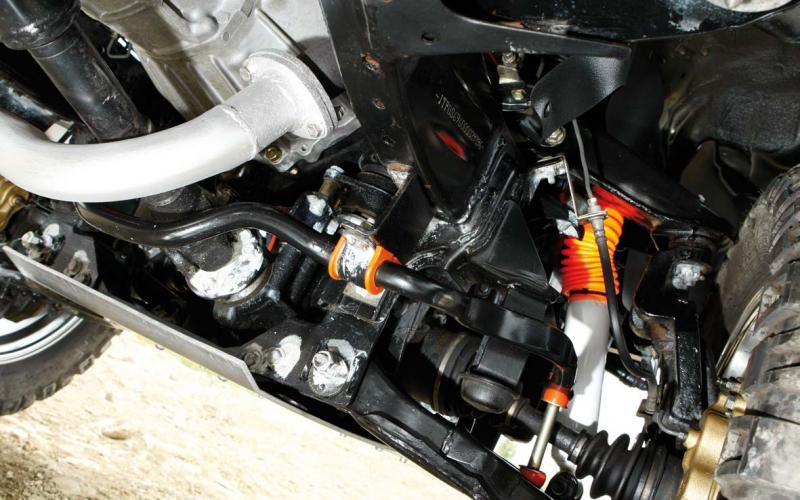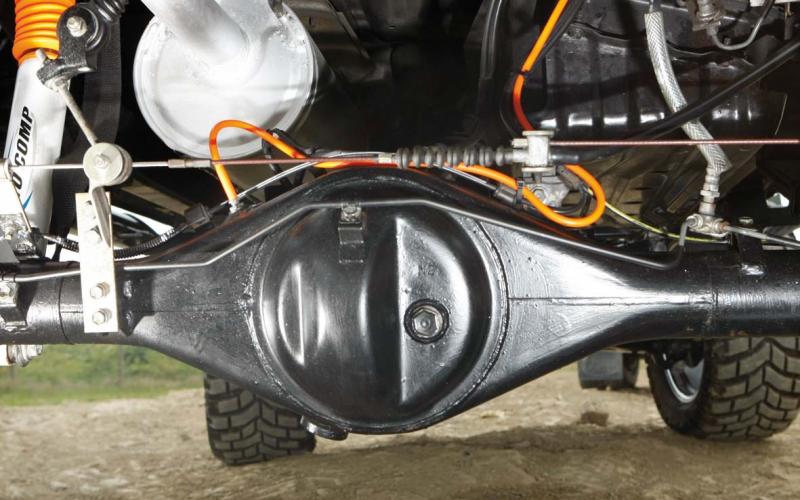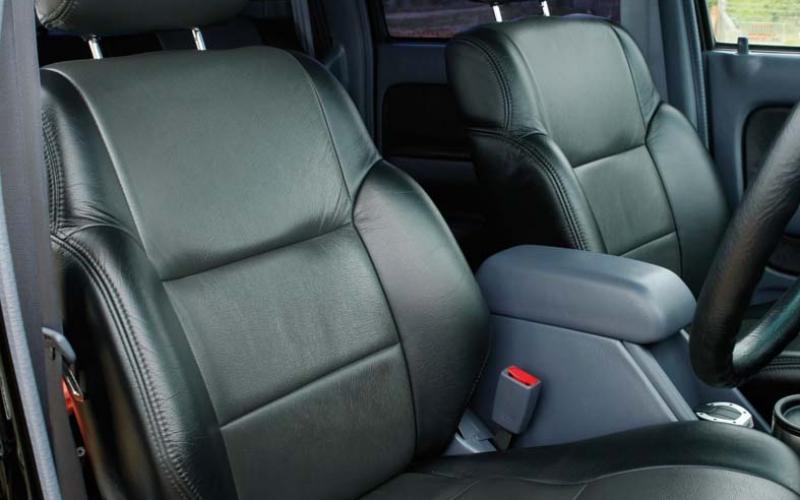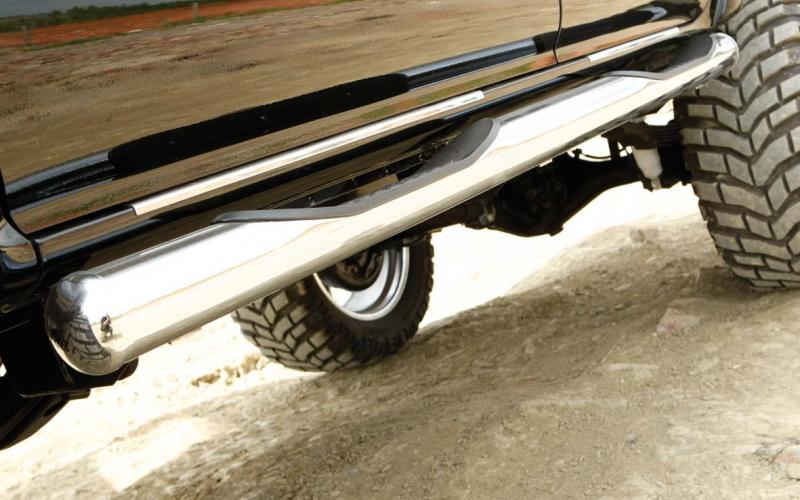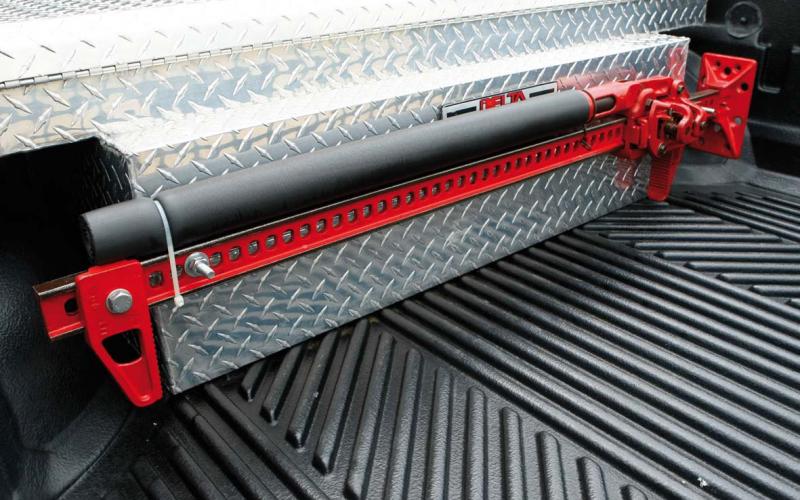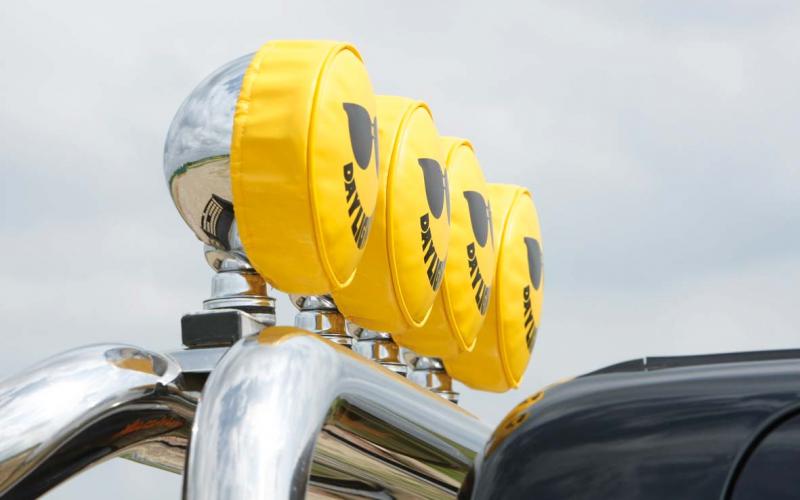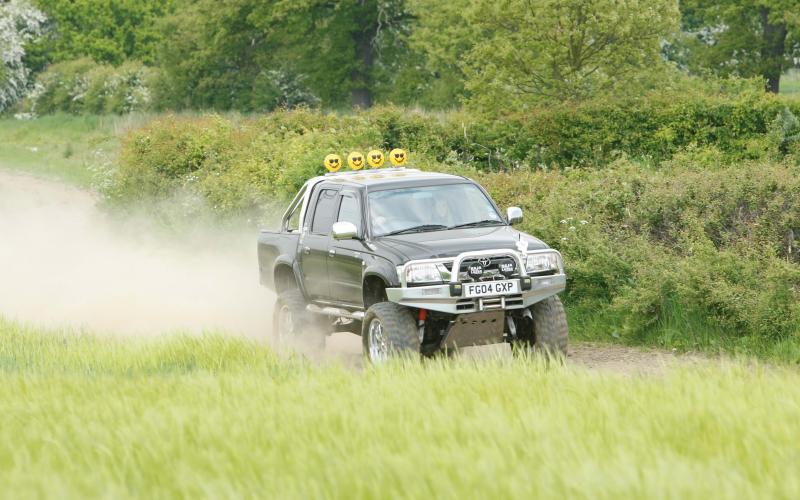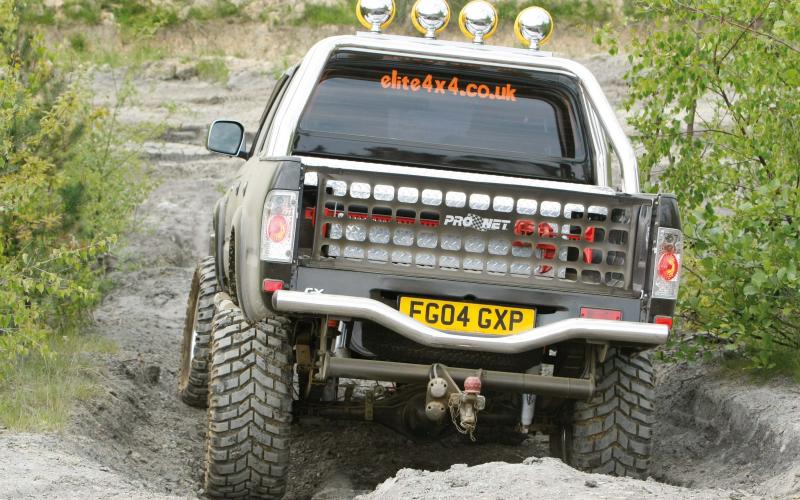 <
>
When Mitch Lewis realised his ambition of buying a brand new Toyota Hi-Lux, it brought to an end almost a quarter of a century of waiting. But the story didn't end there. In fact, with the average radio-controlled monster truck as his muse, a whole new chapter was about to begin…
Few vehicles in the world are as renowned for their toughness and reliability as the Toyota Hi-Lux. That's why, after suffering a number of difficulties with various Land Rovers, Mitch Lewis decided to invest in one.
This was back in 1980, before the Hi-Lux had gained the near-legendary status it now enjoys. Even then, though, the Mark I version had still developed a reputation for total dependability.
The only problem was that back then, Mitch didn't have enough money to be particularly selective. 'The first Hi-Lux I had was a builder's truck,' he recalls. 'It had been working on a site for four years, was covered in concrete and had never seen a hosepipe. But it stood me in good stead and was far more reliable than the Land Rovers I'd had previously.'
The pick-up shape was also particularly well-suited to Mitch's uses because as well as needing a utility vehicle for his work as an electrician, he also required a truck capable of regularly transporting his quad bike to races.
So impressed did he become by the Hi-Lux's dependability, over the following years he acquired several others, all of which he describes as being in a 'dilapidated but fully-functioning condition.' Still, although he had only to perform the occasional oil change, fit a new filter and replace the odd rusty bolt in order to keep these vehicles going, Mitch still fantasised about the hassle-free pleasure of owning a brand new model.
In April 2004, he finally fulfilled his dream and, after paying £18,000 at a local dealership, drove home in a shiny, untouched Hi-Lux double-cab kitted out in GX form, the middle trim in a range of three. This came complete with a healthy amount of modern equipment, though it omitted the alloys, wheelarch flares and leather interior of the top VX trim. These weren't in keeping with Mitch's very clear ideas on styling anyway, however, so the GX was very much the right choice for him.
Another reason for steering clear of the VX was that at the time it could only be ordered with either two-tone or solid silver paintwork. Mitch wanted a truck in brilliant black, and that's exactly what he got – and as you can see, it's the way he's kept it ever since.
Something else you'll see is that while its paintwork may have stayed the same (and impressively so) since the day Mitch drove it home, plenty of other things about the Hi-Lux have become radically different. Having always been more of a fan of utility vehicles than cars, Mitch was particularly influenced by the huge visual impact of monster trucks, though he also liked the look of their remote-control counterparts. 'I liked the idea of having a big wheel with a low-profile tyre,' he explains, 'and remote control cars always have wheels that in real life would just be too large to fit. As far as possible, I wanted to recreate that look in a full sized vehicle.'
Nevertheless, Mitch admits that little planning actually went into his Hi-Lux, with the vehicle adopting its highly distinctive looks through a series of modifications over a long period. The first of these was the replacement of the cloth seats and standard door trims with a full leather interior, trimmed out by an independent specialist. However, it wasn't long before Mitch's focus inevitably shifted to the vehicle's exterior.
Here, his first alteration was to put on 'the biggest wheels available for a standard suspension,' which meant a tyre size of 31x10.50R16s. This was soon followed by a chrome front A-bar, a three-inch diameter roll bar and a set of stainless steel tubular side steps, fitting much closer to the vehicle's body, to replace the standard aluminium units.
Although such adjustments gave the Hi-Lux a lot more visual impact, Mitch still wasn't completely satisfied. He knew he wanted 'something very special' – but, as his next decision reveals, he didn't yet have the rugged look of an off-roader in his mind's eye.
'I was unsure whether to lift or lower the suspension,' he explains. 'Eventually, I decided to give it a lift, because I felt that lowering it would make it very awkward to get it exactly how I wanted.'
Opting to do the work himself on his driveway, Mitch fitted a 4.5" body lift using spacers from LA Supertrux, along with a 1.5" Pro-Comp suspension lift from Explorer UK. Now with the kind of image that would give most boy racers nightmares, he decided to enhance his truck's mean, moody looks even further by dispensing with the standard bumper and replacing it with a polished alloy model from TJM. The 4500lb winch this supports is from Australian company Ox Recovery, though Mitch admits that this is more for visual effect than recovering anything.
'The vehicle stays on tarmac 99% of the time,' he says. 'Grass verges and flat green fields are the limit of its requirements in this department.' Considering that he has spent the best part of £6000 on accessories for a vehicle he bought brand new, such caution is completely understandable. 'I often tell people that I would have bought an old banger if I just wanted to tear up and down hills.'
With far more of an emphasis on off-road looks than off-road ability, Mitch decided to add four overhead lights along with a set of cheap KC covers, bought at the British Indoor 4x4 Show during its Donington days. In spite of being an unknown quantity in a genuine off-road environment, there's little doubt that Mitch has succeeded in his aim of producing an attention-grabbing vehicle that looks like it could do way more than he's ever tried with it.
'Even when you're at the local garage and you're coming out after paying for fuel, it's not unusual to find someone with a camera phone taking photos. I think it's very nice. I don't tend to ignore them if I can help it, I'll often go over and have a chat.'
As Mitch now owns a work van, he describes the Hi-Lux as being almost entirely for recreational purposes. He has, however, still ensured that the truck, once designed solely for a working existence, retains a degree of functionality. To this end, in the bed, he has fitted a protective polyurethane Aero bedliner, which he considers to be particularly useful when carrying heavy loads, as it includes its own tie hooks.
Even though his Hi-Lux may sit much higher in the air than standard models, Mitch has still considered the fuel consumption benefits of having a more aerodynamic vehicle and decided to achieve this by removing the tailgate and replacing it with a net. Also in the back is an aluminium toolbox that had to be fitted backwards due to the awkward positioning of the roll bar. This contains, among other things, two deckchairs and a large umbrella to allow Mitch and his partner of 25 years, Janet, to relax outdoors because 'you never know when you'll want to just sit outside and chill.'
Due to its high ride height and low-profile tyres, chilling isn't a sensation you're likely to experience behind the wheel of this Hi-Lux. Mitch describes its on-road characteristics as 'like a go-kart or giant Mini… its ride is very hard and not at all forgiving.'
Nevertheless, this is a small price to pay for driving such a work of art, though like any artist Mitch isn't completely satisfied with his work. As he was particularly keen to have 20x10" rims, he encountered a great deal of difficulty in finding the right product and has never been entirely happy with his final choice. '20x9s are easy to get, but I kept finding 20x10s that I really wanted, only to be informed that they weren't available. After about three months, I ended up with the ones I've got now, but somehow I still don't feel I've got what I wanted.'
As such, Mitch intends to fit smaller rims that are more to his taste, though he also plans to replace the net tailgate with a couple of sideways strapped waffle boards – an idea borrowed from off-roaders. However, as he has already specified that these boards must be bright orange to fit in with the Hi-Lux's conspicuous image, he is still looking to source the right product.
Since we took the pictures you see on these pages, Mitch has made a few more changes to the Hi-Lux, too. We're not going to tell you what they are, though, because something else that's changed in the family's life is that Janet, too, now owns an example of Toyota's finest. And not just any example, either – once again, we're saying nothing, but if you're a (very) long-time reader of this magazine you'll relish the fact that it, too, is going to be appearing here in a few issues' time.
At that point, we'll also bring you up to date with Mitch's latest additions to his own Hi-Lux, which is now in its seventh year with him – twice the length of time he originally intended to own it for. Why did he change his mind? Simply because he's become too attached to the vehicle, he explains – but also because he doesn't like the way the latest-generation Hi-Lux, which he would have traded it for, has become less truck-like.
'I don't really like this SUV-like image that all pick-ups are starting to adopt,' he concludes. 'To me, they're all starting to look a little too much the same.'
So you won't be seeing Mitch doing the same thing to a newer Hi-Lux than his own, then. Which he's perfectly happy with, but perhaps that's a shame for the rest of us. Because let's face it, if the most modern model really does look too much like everything else, what better way could there be of remedying that than a dose of the Lewis magic?
HI-LUX, PRO-COMP SUSPENSION, TJM WINCH BUMPER
Share this article