Toyota Hi-Lux ♦ Vehicle Test ♦
Originally Published: January 2013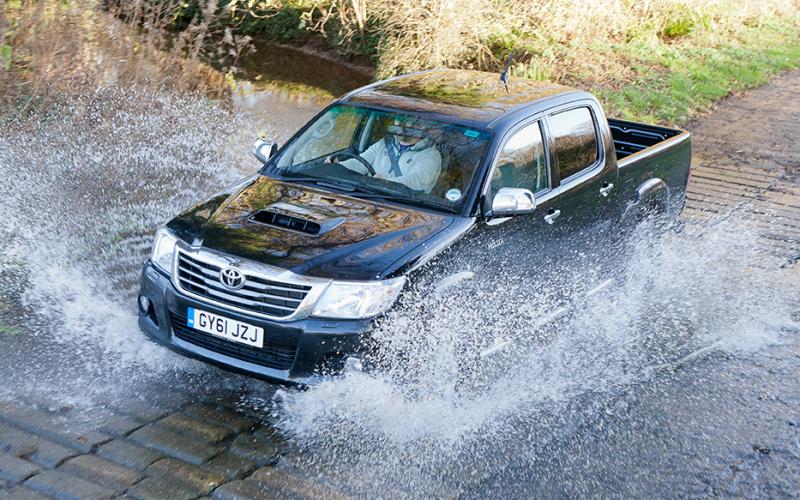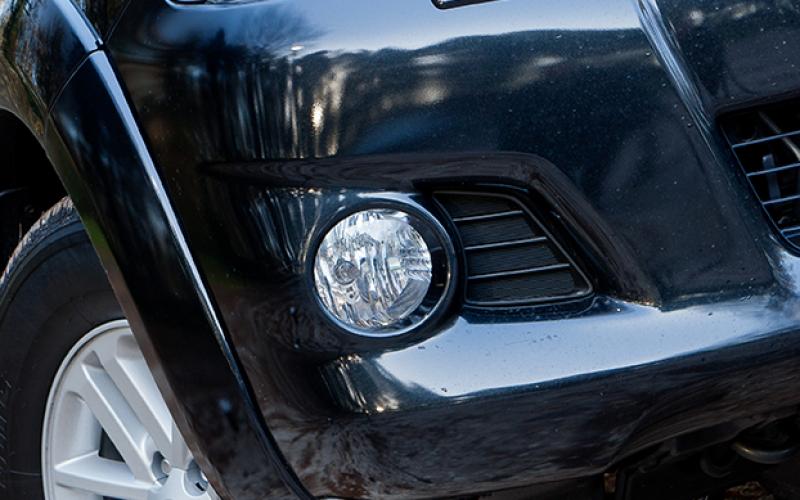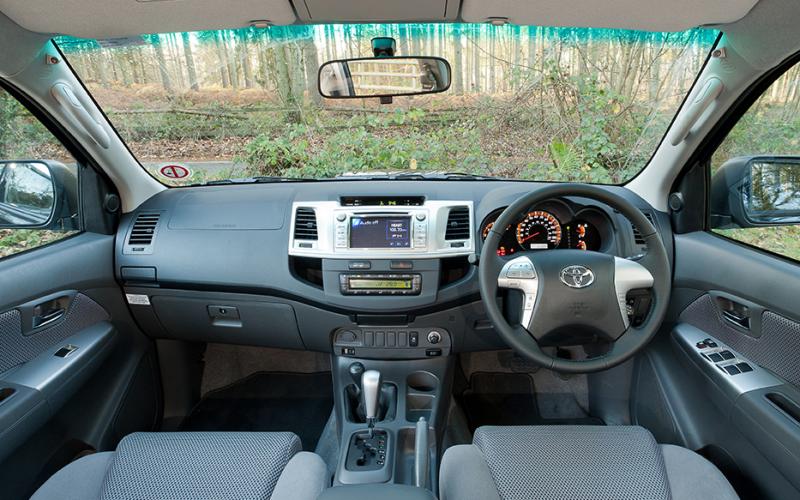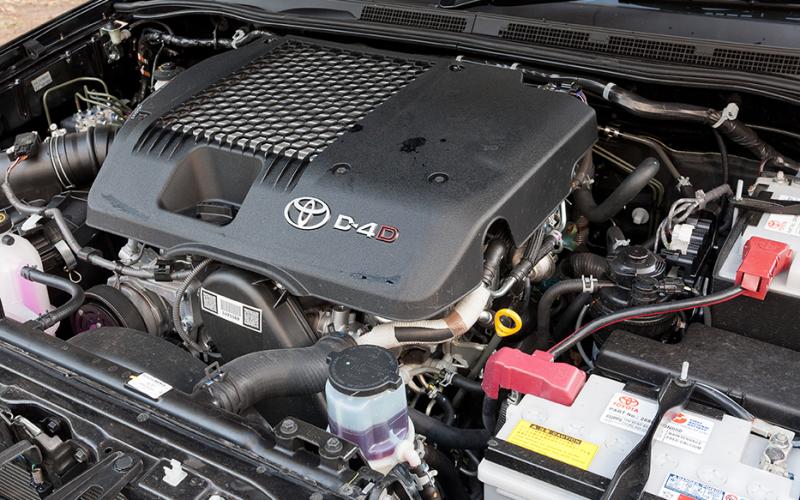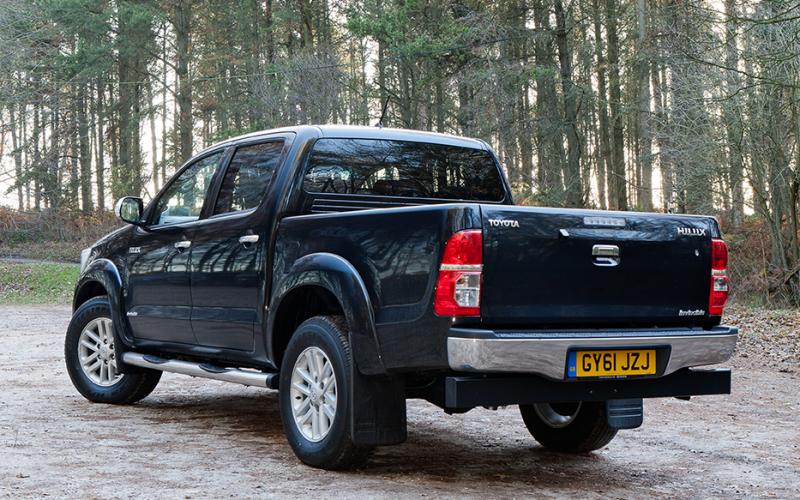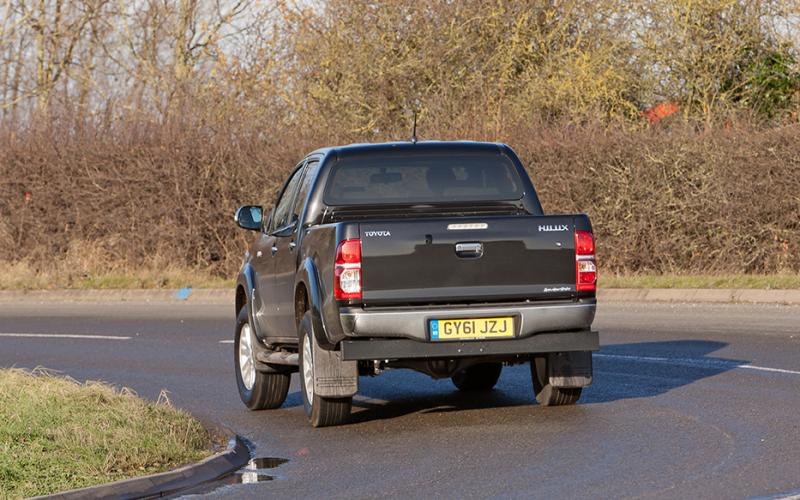 <
>
Gently revised engines and subtle styling updates don't add up to a radically new version of Toyota's pick-up legend. But they didn't exactly need to…
Price £21,490 | Engine 3.0 diesel | Power 171 bhp | Torque 343 lbf.ft | 0-62mph 12 secs | Top speed 109 mph | Economy 38.7mpg | CO2 203g/km
If it ain't broke, don't fix it. That's one of the oldest chestnuts in the book, and many a manufacturer has come a-cropper by ignoring it.
A vehicle that definitely ain't broke, in any sense of the word, is the Toyota Hi-Lux. Still renowned as the benchmark 4x4 pick-up, it remains as tough and reliable as ever. But now Toyota has decided to give it a mid-life spruce-up.
The most apparent sign of this is a new-look front end with a smoother, more swept-back design. For some reason, it puts us in mind of the old Land Cruiser Amazon, but actually it's a lot less bluff than that. It also includes turret-style fog lights in the spoiler area, which is all the rage at the moment and helps bring it up to date.
Not that it was what you'd call out of date, but by the same token the styling that's served the vehicle well since launch is now more than half a decade old. The Hi-Lux came to Britain at the end of 2005, and it's a tribute to the vehicle's design that when this facelift was announced, it came as a bit of a surprise.
On the inside, Toyota has tried to make it more car-like, or at least less truck-like, with a deceptively subtle redesign to the upper dash which gives it a totally new visual emphasis. Where there used to be a very upright centre portion that connected the stereo to the air-con controls, these are now housed in separate panels whose flat, narrow shape adds to the feeling of width in the cabin.
The air-con system itself is totally new, with a digital control interface replacing the manual dials of old. Above it, the vents are shrouded in with a new touch-screen for whatever infotainment options you've specified. The console they're located in has a faux-aluminium finish that won't exactly have you rushing to trade in your Lexus but, more to the point, isn't actually all that offensive.
Materials in the cabin are generally very high quality, though in a way that manifests itself as tough and durable rather than chic and classy. Even with the amount of toys a top-spec Hi-Lux comes with these days, you can imagine it shrugging off ten years of mud, grease, dust and cooked breakfasts in a bun, and simply turning back up for work after a rudimentary valet looking just the way it does now.
If there's a pick-up cliché we forgot to mention in that last sentence, accept our apologies. It's not as irrelevant as you might think, though, because with a less than exciting range of places to stow your odds and ends, the Hi-Lux is a vehicle that will end up with its dash top and passenger's seat being used as makeshift trays.
That's not to say that there aren't plenty of stowage options. It's just that though the glovebox and cubby are perfectly adequate, there's little to the cabin that screams of innovation when it comes to creating space out of thin air.
There's plenty of room for a pair of large builders, though, even if the only place for them to put their breakfasts is in their mouths. Should they have a couple of labourers to carry with them, there'll need to be some respect shown in the battle between front and rear legroom, and those in the back will need to take their helmets off if they don't want to end up pressed against the roof lining.
Should the back of your truck be more of a secure cargo area than a place to carry passengers, the rear bench base unclips and folds upwards to sit against the fixed back. Thus configured, you get a very usable cargo space to play with, and there's also a pair of hidden bins in the floor to help keep stuff secure.
So, behind the wheel. The Hi-Lux feels much the same to drive as before, for the very good reason that it is. The 2.5 and 3.0-litre diesel engines have been revised, but only with the aim of improving their efficiency; power and torque output remains as it was, as do the engine speeds at which the peaks are achieved. The amount of noise getting into the cabin is no doubt different, but not so's anything that doesn't run on batteries would be able to tell. 
With the rest of the drivetrain remaining unchanged, whether it's manual or auto, this is an area that does qualify on the 'if it ain't broke, don't fix it' front. The Hi-Lux was always composed on the road, agile in the rough and light on its feet in all situations, and it still is. There's the inevitable fidgeting that comes from being sprung to carry a tonne in the back, but it deals well with broken road surfaces and handles with alacrity. It grips remarkably well, too, even when running unladen on a wet road.
The Hi-Lux we tested was a range-topping 3.0 Invincible, whose engine power is usefully more than the 2.5. The latter is just as torquey, though, and can be relied upon to deliver the goods off-road. Body roll is there in corners, but it's predictable enough and while the vehicle's steering is on the light side, it's also very positive. Working the engine does provoke a bit of gruffness, which by extension ought to be worse in the 2.5, but once up to motorway speeds it settles down nicely. 
It's relevant here to mention that ours was an auto, which inevitably means a louder bark as you work the throttle. Like the manual, it's a five-speed unit, and the engine's torque is increased slightly to dovetail with its demands. Fuel economy is still more than 10% worse, though.
To put flesh on those bones, the improved version of the 3.0-litre engine returns 36.7mpg combined – not bad, you have to say, for a one-tonner. The 2.5 is better still, at 38.7, and though it won't make you smile the way the bigger unit does it's still plenty willing. 
Best of all, vehicles with the 2.5-litre engine come with a locking rear diff as standard. This makes a real difference off-road: 3.0s get a limited slip unit, but on the sort of terrain that has it lifting wheels it's no substitute for the real thing.
The message here is that you don't actually need to spend top dollar on a Hi-Lux to enjoy it. If you do have the means and the inclination to spend top dollar, you'll probably enjoy it more, but it's not the toys that make this truck. It's the soundness of what's below – and however much they might have changed the way it looks, Toyota has left that well alone. If it ain't broke…
---
Verdict
4/5
+ Sharper looks for a perfect pick-up
- You can't fix what ain't broke
Share this article