Hull On Earth
Originally Published: April 2011
Words: Will Crotchley
Pictures: Steve Taylor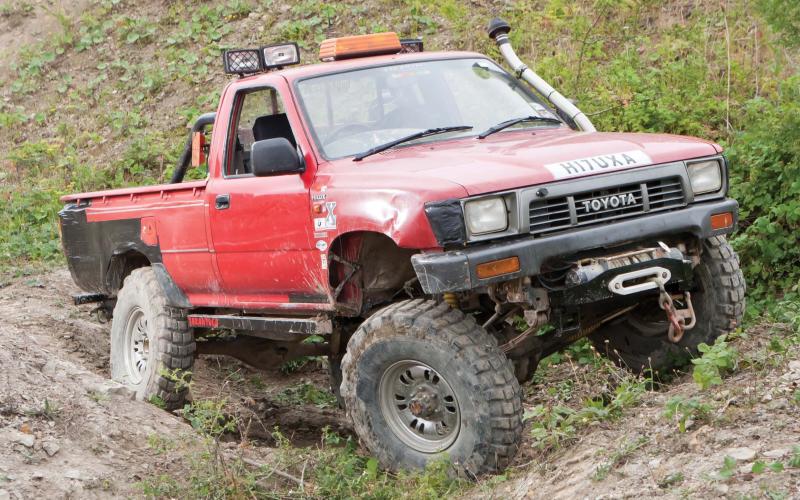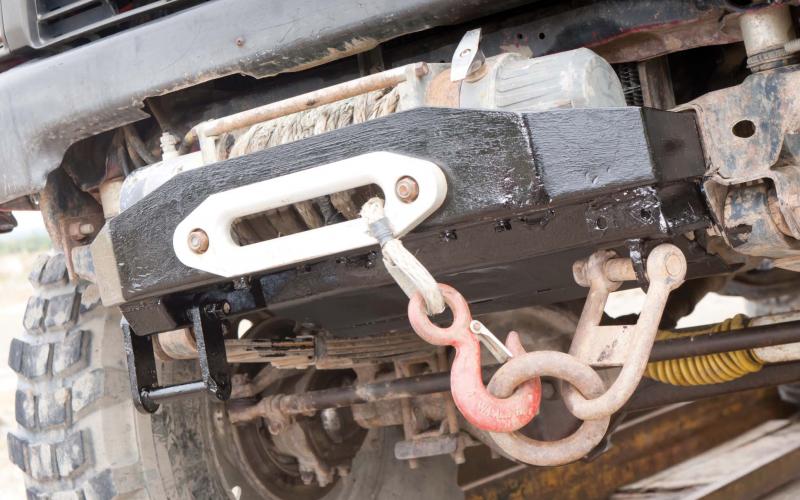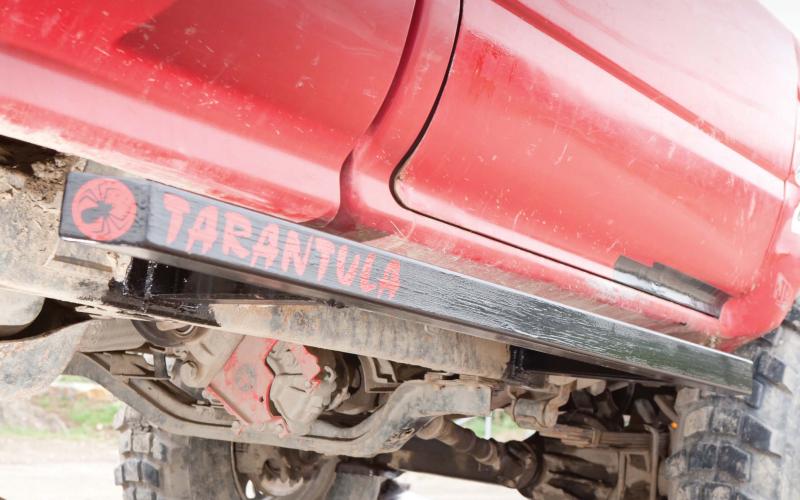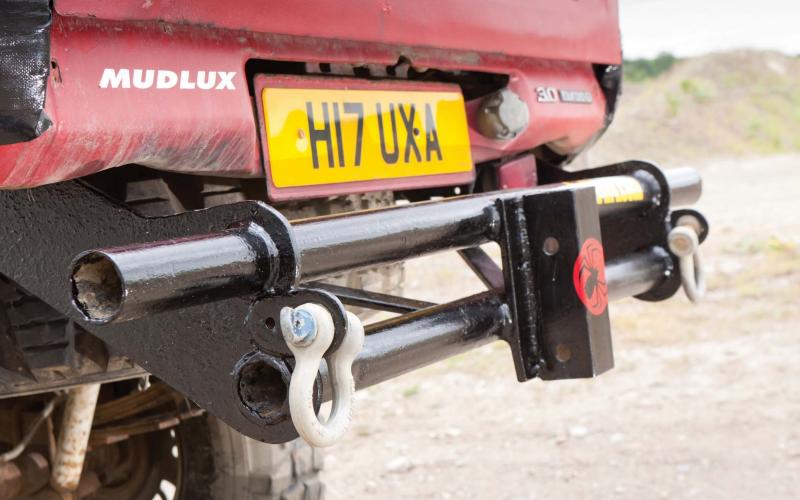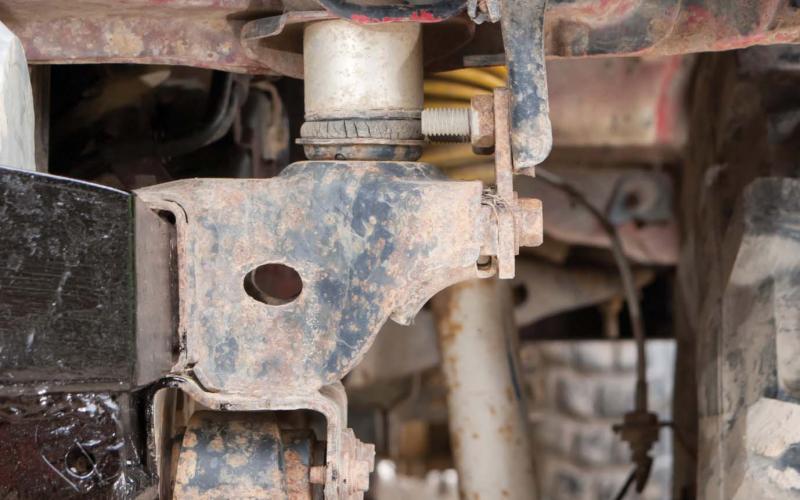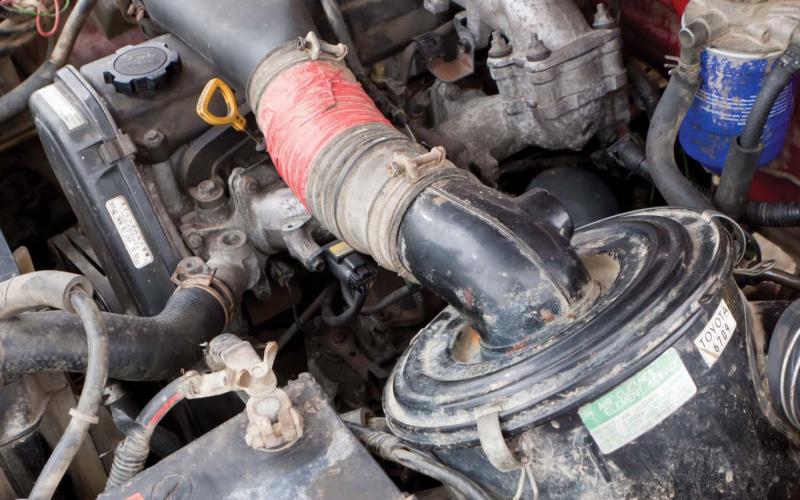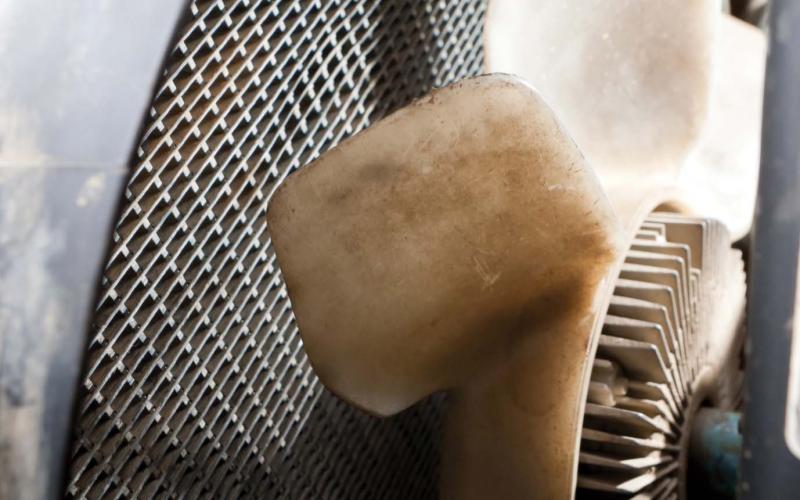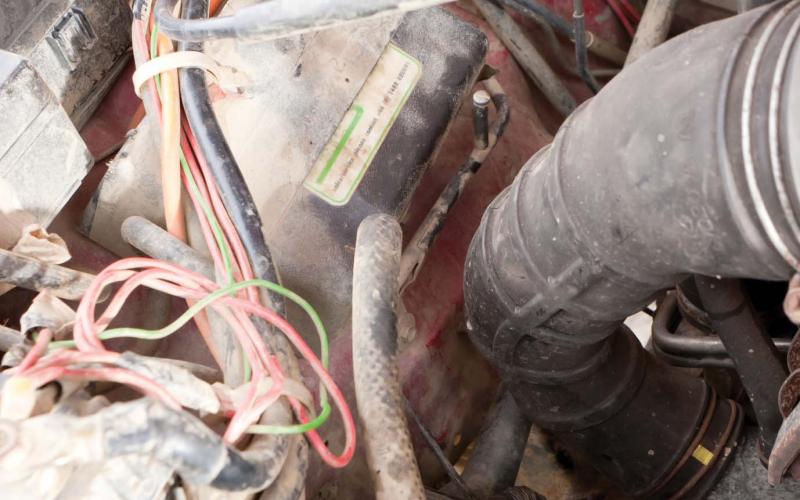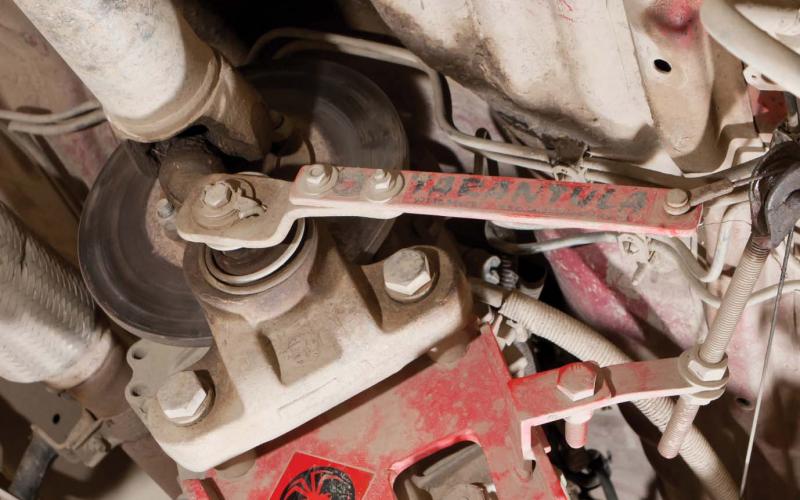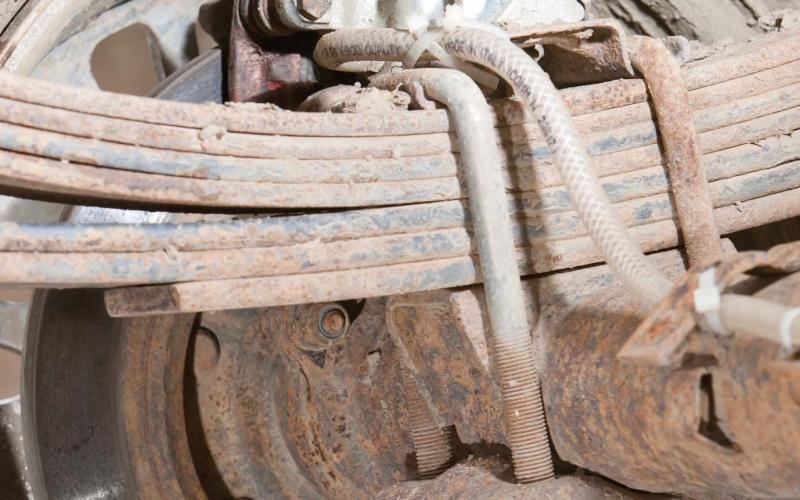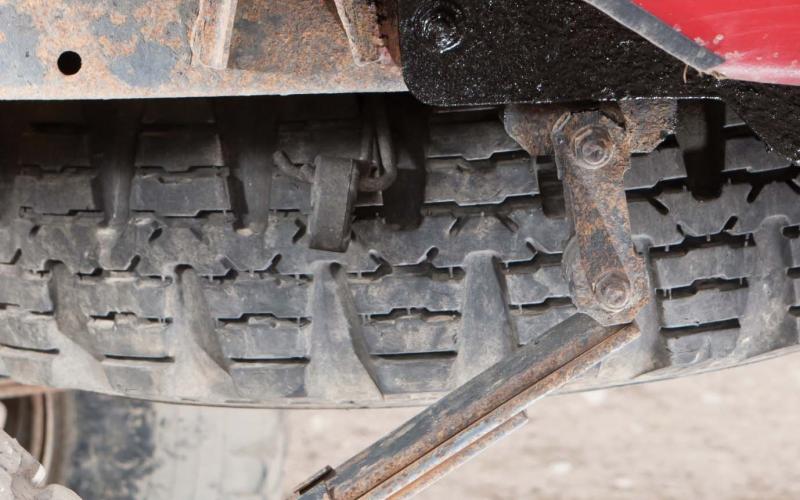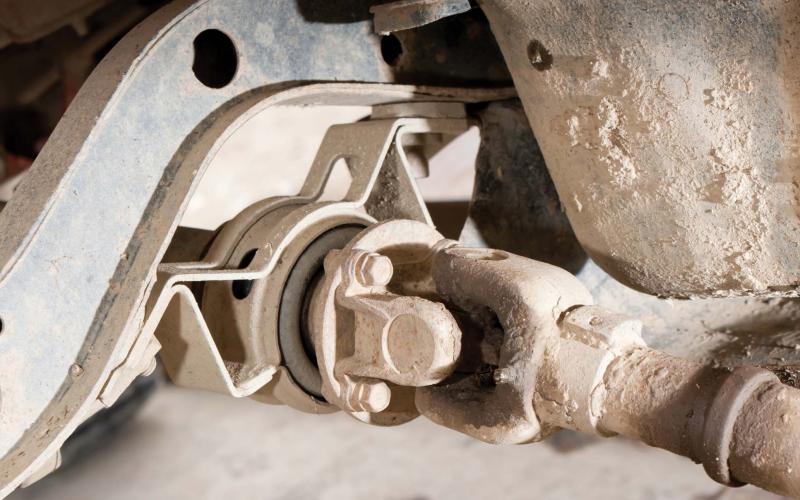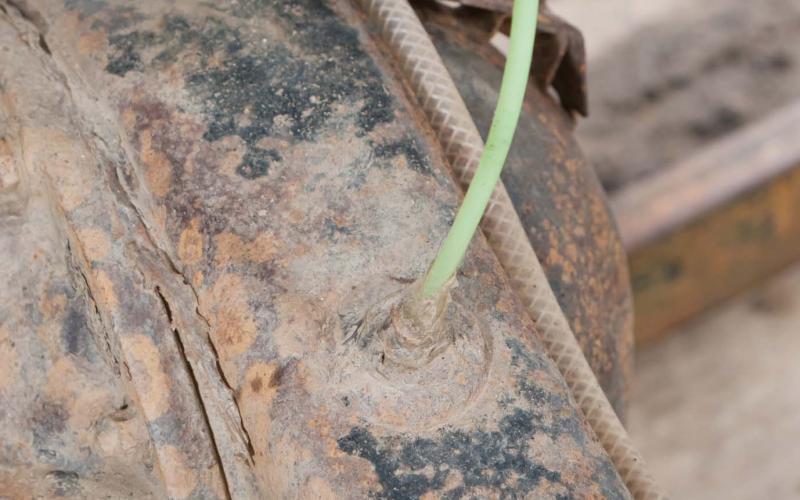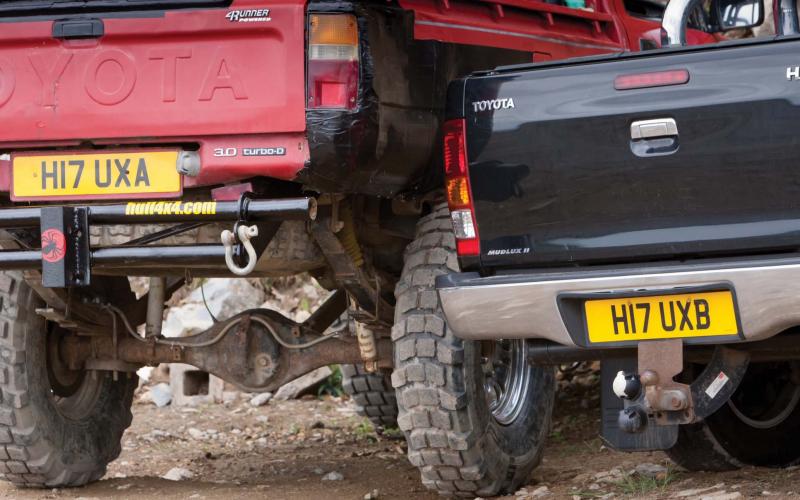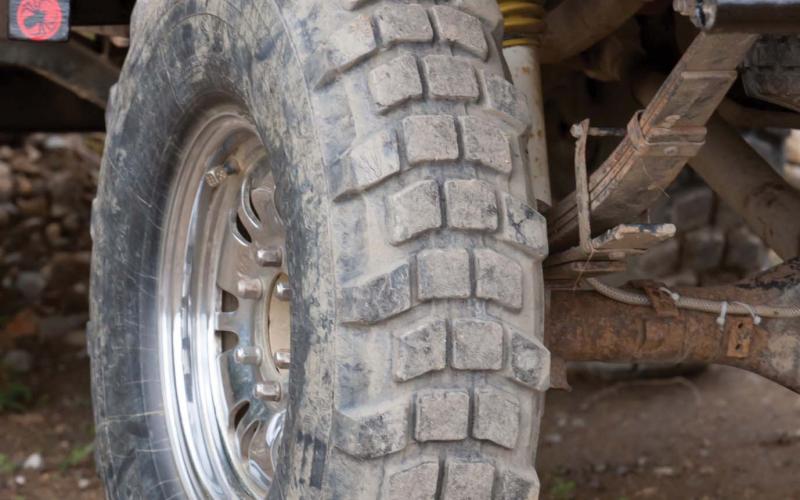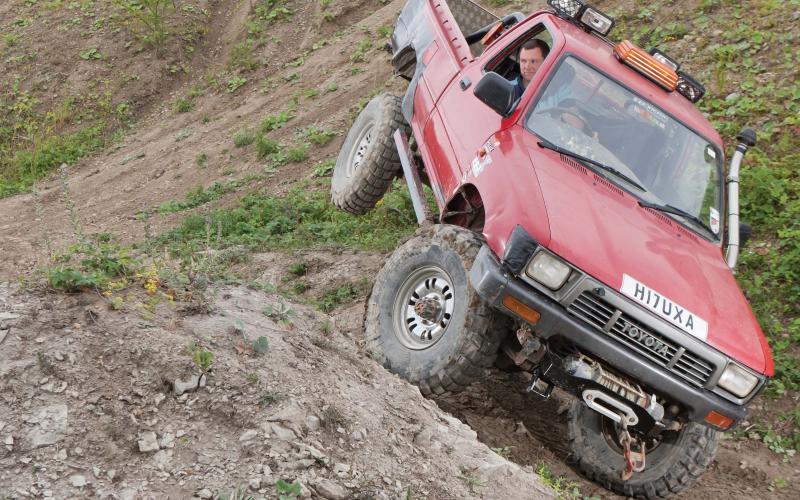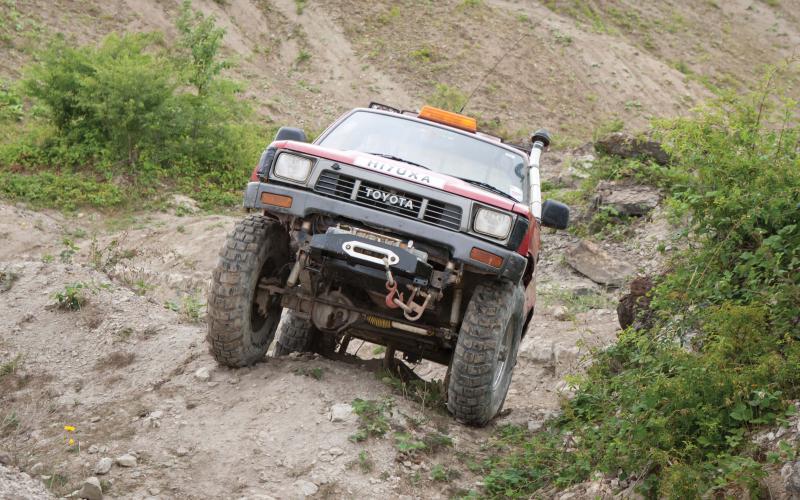 <
>
There's not a lot of mud in Hull, but Martin Hoey's Hi-Lux is well used to digging deep into the top bit of Planet Earth. And talking of deep stuff, the truck you're looking at here is something of a local hero…
Martin Hoey's Toyota Hi-Lux may be effective, but it doesn't look that people-friendly, does it? How then does he explain that at one point he had a nice 80-year-old couple in the cab with him, and about another five people in the back, one of whom was a WPC? Not many people can say they've had a policewoman in their load bed.
Perhaps it would be better if we return to that strange tableau a little later. Instead let's start with the simple questions, like how did he end up coloured blue while off-roading? No, let's start with the really simple stuff, like what is it?
It's a Toyota Hi-Lux. But you knew that. It's a 1990 Mark 3 single-cab pick-up, but you probably knew that too. He bought it in 2005 (you know that now) after reading about how tough they were – and everyone knows that if they watched what Top Gear did to their Hi-Lux.
Martin hasn't actually demolished a building under his Hi-Lux, nor watched it float out to sea nor, the ultimate test, had Jeremy Clarkson drive it, but he's certainly given it some stick.
When he bought it, it was totally standard, a hard-working rig. Martin's a bit of a mud monster so the first things to go on were mud tyres, followed by a snorkel. He's a bit of a water monster too. Just with 7.50x16 tyres, he managed to win the 2006 Kirton Mud Run yet, as time and money have allowed, he's improved matters further from that impressive start.
But with those big tyres droning away on the road, the engine, which was never a ball of fire, didn't really seem up to the job. Martin decided to keep it within the family and swapped it for a 2.4 turbo-diesel from a SWB LJ70 Land Cruiser. The idea was that the turbo in particular would make a difference but, although it was an easy swap, Martin wasn't terribly satisfied with the results.
Leaving that aside for a bit, he returned his focus to the mud. Getting serious, he fitted some tyres most commonly associated with Land Rover 101 Forward Controls and others – 9.00x16 Michelin XZLs. He thinks these have a diameter of 'about 35 inches'. Of more practical concern, they are fairly narrow and so cut through the mud until they find something solid to grip instead of floating about on the surface.
Such things are not going to fit neatly under standard arches, so the arches were raised, like surprised eyebrows. A 1.5-inch Milner body lift got things off to a rising start, and then the suspension followed suit. With extended shocks, Roughtrax 3-inch extended springs and extended bump stops, he had the clearance he needed. In fact, Martin reckons the lift was the best thing he did, as it allowed the huge tyres room to manoeuvre and also stopped the rear overhang from catching.
In from those huge wheels and tyres, the front discs have been joined by a rear pair, which were originally on the front of a Mark 1 Hi-Lux. They're solid discs – vents would just fill up with mud – and needed to have the rear hubs machined back to take them. They're gripped by Sierra calipers and all the brakes have braided and extended hoses.
Staying in that part of the world, both axles had limited-slip diffs added from a donor LJ70 Land Cruiser. This proved easy on the rear, but on the fronts they had to take 5mm off the length of the halfshafts. Much to Martin's amazement, the new diffs combined with the huge tyres somehow went together so that the speedo is now as accurate as the GPS. He has the grace not to pretend he'd worked it out that way.
While Martin now had a vehicle that was ace in the mud and handled everything else just fine, it was becoming increasingly under-powered. If you look like you can kick mud in another vehicle's face, you'd better be able to back it up. There was nothing else for it; Martin had to go for a third engine option.
This time he didn't mess about and fitted Toyota's 3.0-litre turbo-diesel. A brilliant, brilliant engine, this. He didn't fancy the version from the Surf, since that had extra complexity with its ECUs and electronic fuelling, so he held out until he could source one from a 4-Runner.
With a decent amount of power and torque finally installed, Martin professed himself satisfied at last and says the move was a 'massive success and made a huge difference'. Just as well as you can imagine him trying larger and larger engines until he had something you'd find in an earth mover.
The transmission from the 4-Runner was also integrated but the radiator was not. As befits a mud man, Martin's no stranger to the power washer. The problem was that, as many will be familiar with, the radiator seems to be a magnet for mud, and yet repeated blasts of water don't always seem to shift it but instead manage to bend the fins.
Tired of an overheating engine and feeble fins, he had Easy Yorkshire radiator specialist Beverad recore the rad with a hard-dipped fin core. While that all sounds jolly tough, what does it mean? Basically, you end up with a radiator with heavy-duty fins set further apart and dipped in solder. And that in turn means no overheating, and the ability to take a jet wash or a brush to the radiator without damaging anything other than the caked mud.
Generally, the bodywork over it all looks fairly stock. This is because it is. Martin's had a fair bit of help from Tarantula 4x4 who, among other things, provided the heavy-duty rock sliders. I guess he's worried there might be some boulders in that sea of mud somewhere. On the front end, he trimmed the original bumper and raised it to match the 1.5-inch body lift. To that he then added a custom winch tray with shackle points. At the rear he matched it with a heavy-duty bumper with removable drop tow bar, and of course added some more recovery points.
On the winch front (and there's a winch only on the front), Martin displays a small dose of paranoia. A DV-9000 works well and is fast, although he reckons it needs snatch-blocking if he gets really stuck. Given what it takes to get this vehicle really stuck, that's no great surprise. It's all mounted so that it's easy to access for cleaning, which is sensible.
He can control the winch either from the front or from the interior. Also in the interior is a flashing beacon and a buzzer as a safety measure to make sure he doesn't leave it on. Sounds like a conversion based on previous experience.
He didn't believe in splashing out on expensive cable so simply bought a basic synthetic rope from eBay. This worked, in the sense that it hasn't broken, but the very first time he used this blue rope in the rain he found that all the blue left the rope and sprayed itself all over him. Oh woad is me.
On the leccy front it's all pretty stock, with the standard twin batteries powering all the usual stuff plus that winch and some extra spots front and rear on the rollbar. The only tweak is that he found he kept on smashing sidelights, so he simply incorporated them into the headlights and blanked off the sidelight mouldings.
Inside, there's the original driver's seat with, beside it, a three-quarter size rear car seat which then leaves room for a dog and even a baby. There's no point in cluttering up the cabin if you've got a pick-up, so everything else goes in the load bed. All the usual, including tree strops, jump leads, shackles and even a broom in case there's a convenient pond or stream to clean the worst of it off. It seems a strange decision to leave valuable things like that in the back while wife, child and dog get to sit in the cabin, but there you go.
Speaking of people, how exactly did Martin end up with a vehicle full of them? Well, it goes back to the flooding they had down his way in 2006 – another of those times when 4x4 owners move from being zeros to heroes in the public eye. Funny how quickly they forget though. So, Martin spent an entire day rescuing stranded people. He even managed to tow to safety a coach full of the disabled and elderly – it was a touching sight as they waved their sticks and teeth after he got them safely to dry land.
The day ended with the Hi-Lux carrying an elderly pair in the cabin, with the aforementioned WPC and others in the rear. He was ferrying them to the next town, which was above water. But he couldn't get down the road so he got them there by driving down a railway line!
Unsurprisingly, this didn't have any trains on it, simply feet of water, so much so that Martin reckons he wouldn't have done it without the snorkel. Hoey the hero from Hull.
HI-LUX, DV9000 WINCH, WINCH SYSTEMS TRAY, TARANTULA ROCK SLIDERS, MODDED X-BRAKE, MILNER BODY LIFT, ROUGHTRAX 4X4 SPRINGS, BEVERAD RADIATOR, MICHELIN XZLS
Share this article