Worth Waiting For
Originally Published: June 2012
Words: Graham Scott
Pictures: Steve Taylor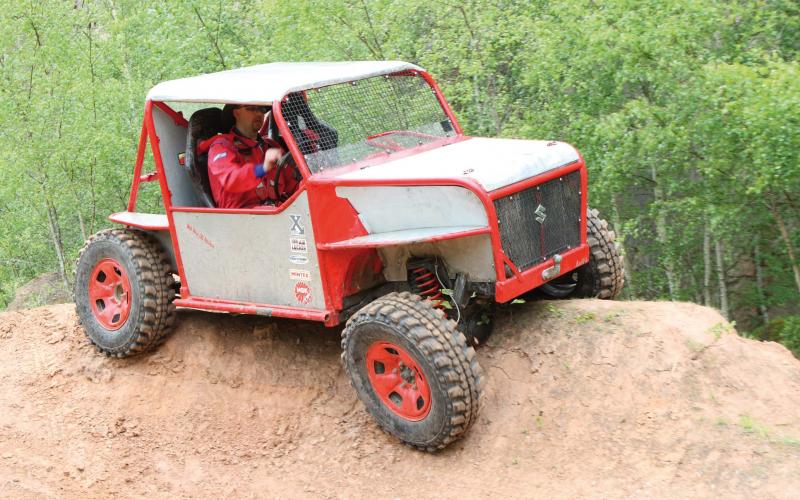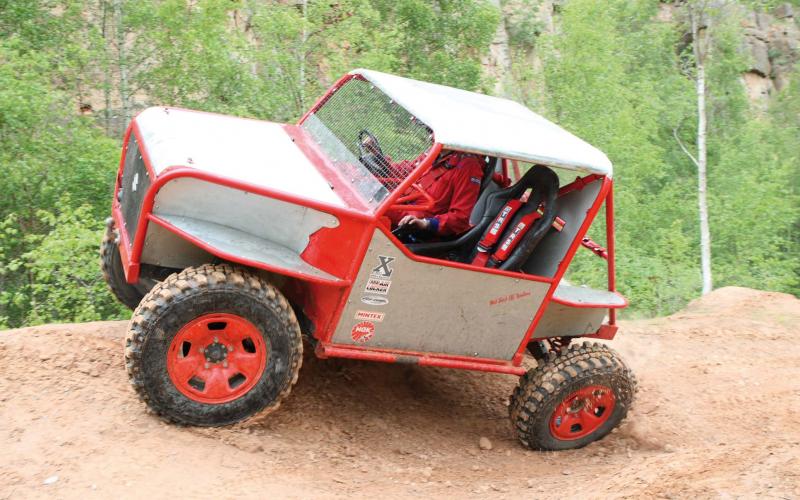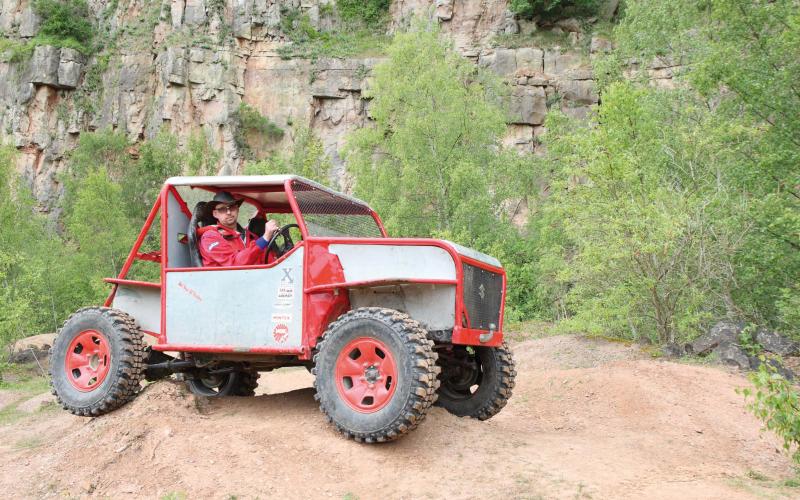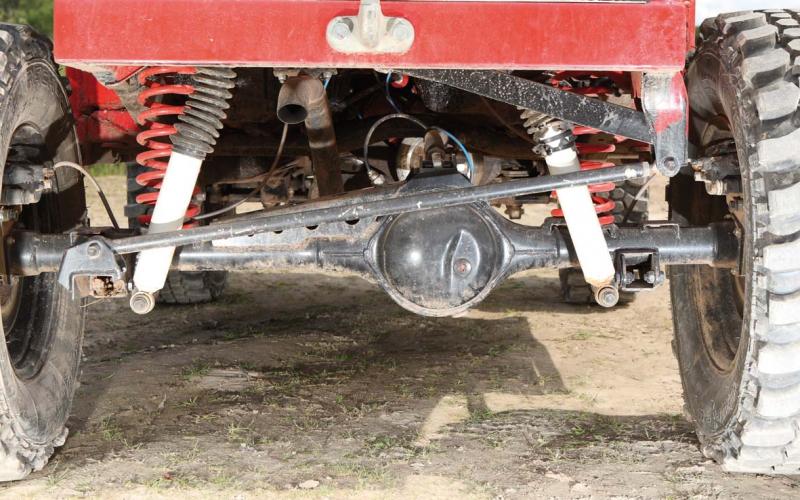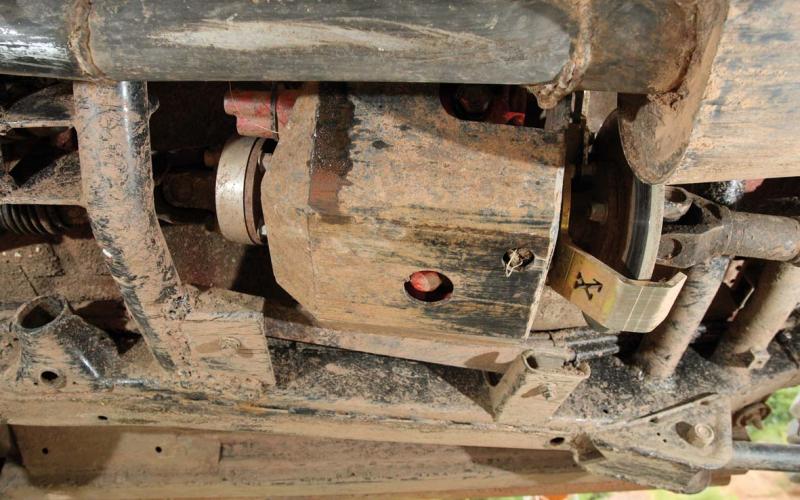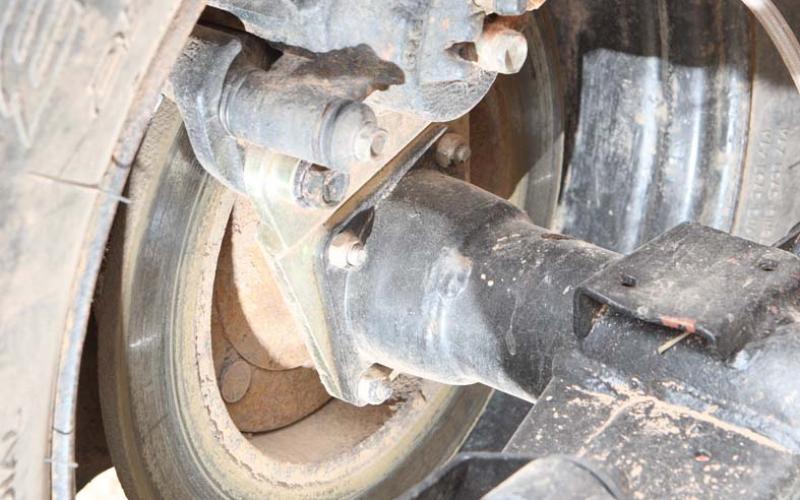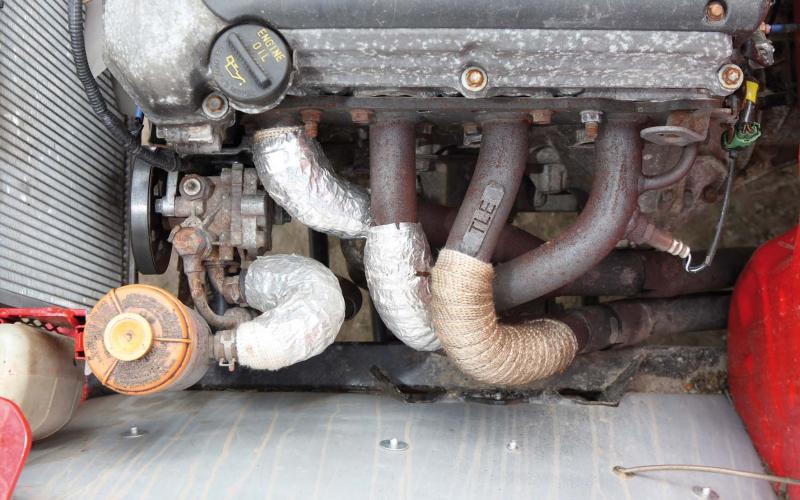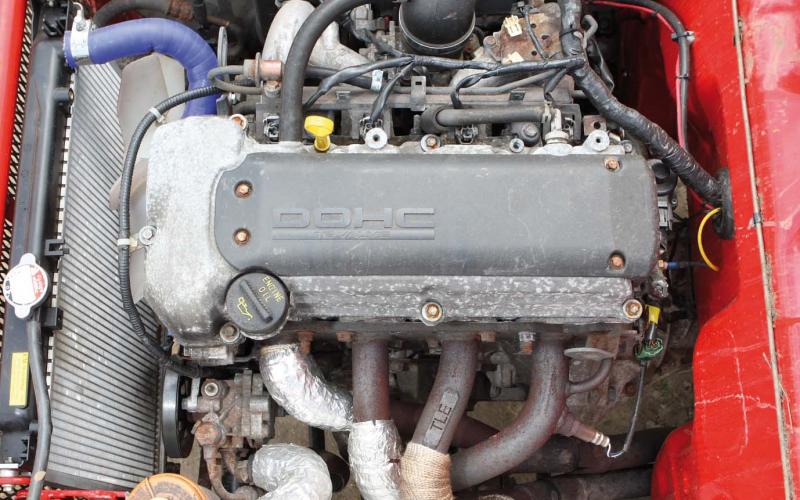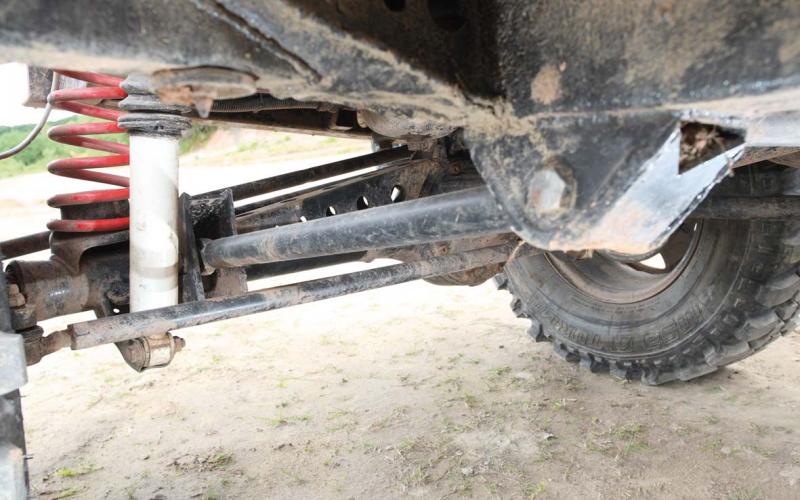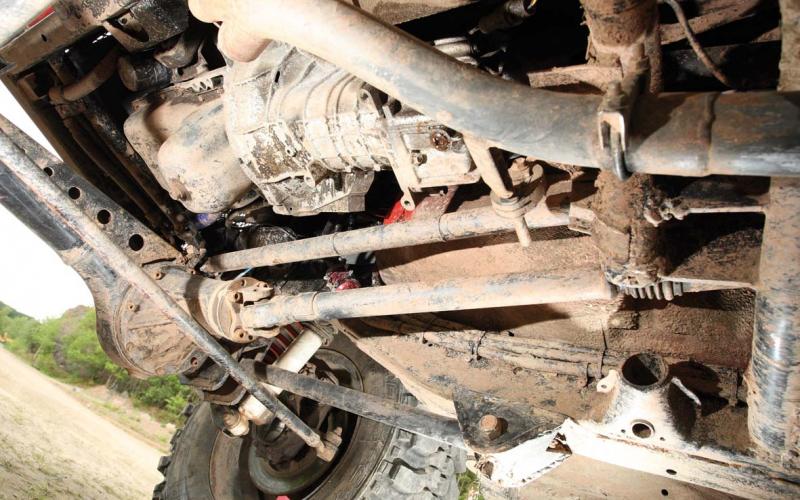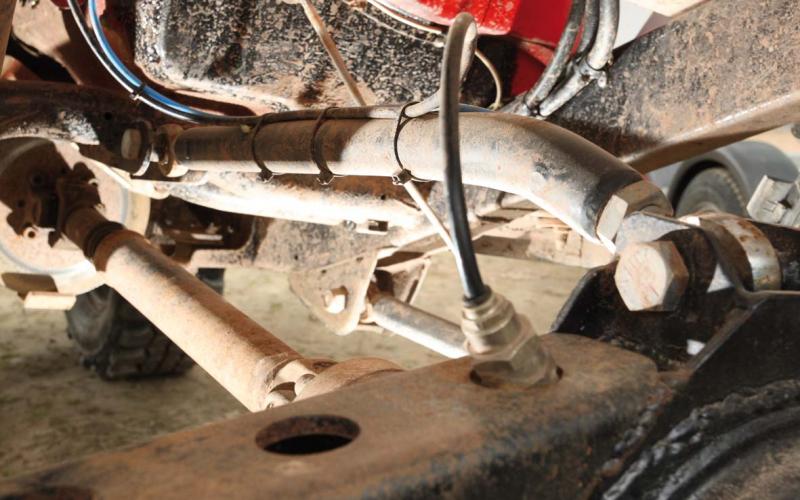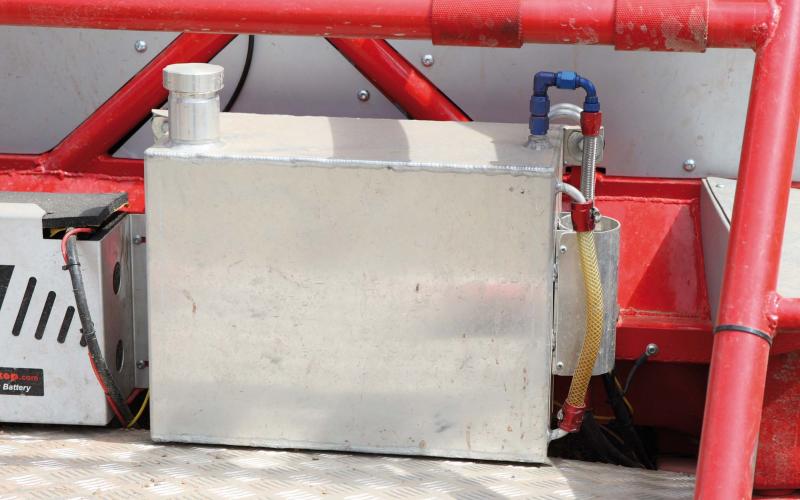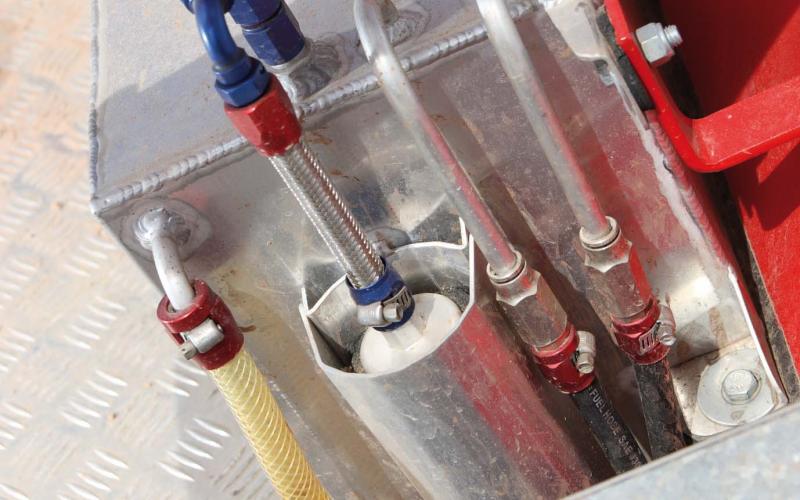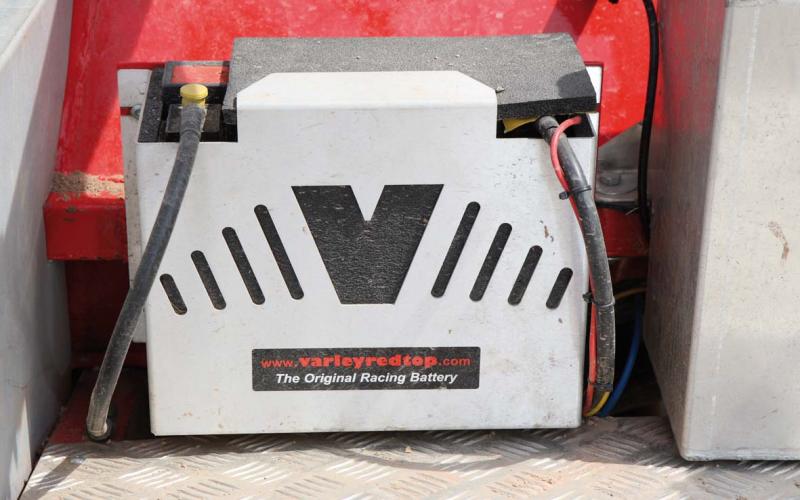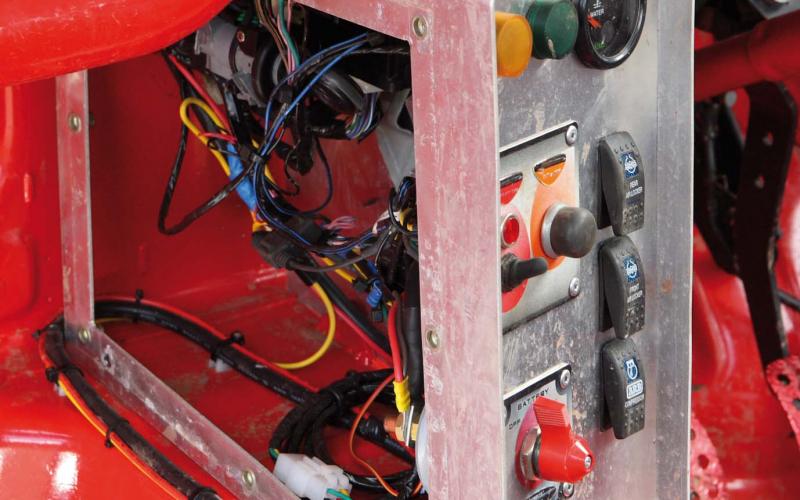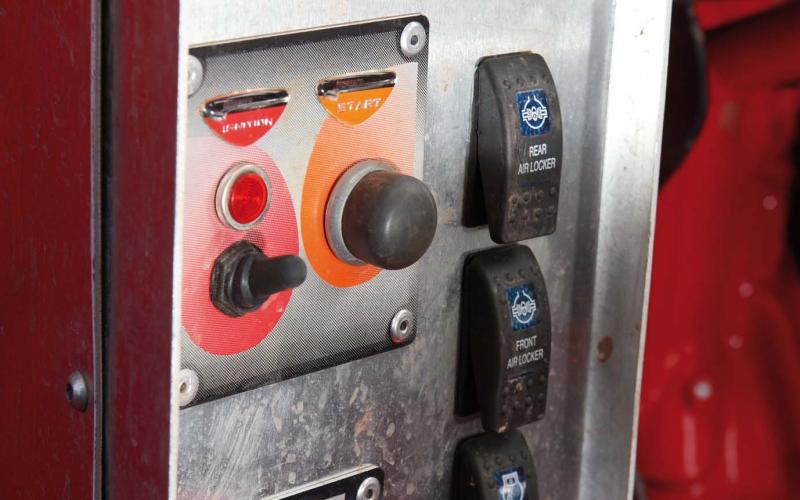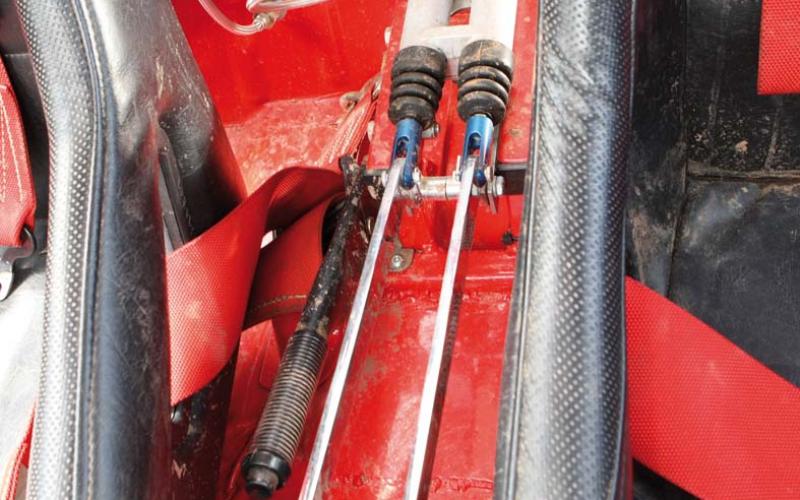 <
>
Andy Edwards' Jimny-based trialler was four years in the making. During that time, it drove him to the other side of the world twice and put him in hospital with a punctured eyeball. And after all that, he then rolled it on its first event... before taking third in class. Worth the wait, then...
Andy Edwards has gradually been slowing down. First it was autograss racing, but he gave that up when the grass kept winning. Then he moved from a sport dominated by hot Mk1 and Mk2 Escorts to one where an ex-eBay SJ413 Suzuki could more than hold its own. And now he's built his own trialler. And it's taken four years.
It's not as if the build has been entirely without sweat and tears, and indeed blood and other bodily fluids. And Andy certainly didn't help matters by getting as far away from his toy as is humanly possible short of sending himself into space. But clearly, at some point, man and metal worked together to produce what is in fact a highly competitive trials vehicle.
As is so often the case, Suzuki became the vehicle of choice simply because the sheer weight and bulk of a Land Rover was seen as a turn-off. The predecessor to what you see here was an SJ413, the second one Andy had owned, which had been cut and chopped about to get rid of what weight there was and ran LJ80 diffs and an SU carb. It won its class every year for six years, so, when it came time to replace it, a rather more modern Suzuki Jimny seemed a sensible shoe-in.
For what he had in mind, there wasn't any point in buying a nicely polished one, so he bought a 51-plate Jimny that was a Category D write-off. Clearly someone hadn't been paying attention, or else the car in front had brake-tested them, as it had a damaged bonnet, wing, bumper and headlight. Which was fine, as Andy didn't have much of a use for such things.
All of this happened at relative warp speed. But then things slowed to a pace that was more like that of a glacier. As Andy freely admits, 'In the early days things didn't move very quickly. I took the body off, took out the engine and gearbox and shortened the chassis. It did take four years to get it to the stage where I could use it in a trial! I would do a bit, then stop for a couple of weeks, have a rethink, then go again.'
Positively Tantric; I'm sure Sting would approve. In his defence, Andy did have a vision. 'From day one, I had an idea of what I wanted, and so went about getting it right.' On the other hand, he also started with the view that he would keep everything as Suzuki as possible, and it was a restriction he later came to regret.
At no point was this meant to be anything other than a modified trials vehicle, so at least the vision stayed pure. As he mentioned, Andy started by shortening the chassis' overhangs. This meant taking over 25cm off the front, something the previous owner had clearly attempted anyway in a rather more dramatic fashion. This took things back to the steering box, and was matched by 35cm coming off the back. The chassis didn't need any repairs, just a bit of strengthening.
He originally planned on simply putting the original Jimny engine back in, but discovered that the 1500cc unit from the Ignis Sport would bolt straight on to the Jimny gearbox – although who knows how he found that out. He had to change the water pipes and the mounting brackets, but everything else simply moved straight in. The engine even sits in the original mounting position. As Andy remembers in astonishment: 'Everything off the Jimny engine transferred across on to the Ignis one. I didn't have to make anything – it was amazing.'
The only modifications were sporting ones to mostly external parts. On went a special racing exhaust courtesy of KAP, with a K&N induction kit on the other end. A heavy-duty racing clutch was fitted and, although it hasn't been on a dyno, Andy reckons it has to handle around 135bhp now.
As mentioned, the gearbox was the original Jimny one and needed no modifications – gearboxes are nearly always sweet on Suzukis, whether in vehicles with two wheels or four. Behind the gearbox, the transfer case was from an SJ with gears that Andy had machined, then he rebuilt the gears himself back into the original casing and finished off with a flourish, with a Rob Storr protective 'bucket'.
Propshafts to the axles were Jimny ones, but another visit to Rob Storr saw the rear one shortened and the front lengthened to suit. Again, the axles were standard Jimny units, albeit with strengthened cases and ARB Air-Lockers in each. This is one area which has changed since we took the photos you see on these pages.
Andy simply wasn't that happy with the Suzuki axles, which is not surprising as he bent two front ones and broke two halfshafts. Eventually, he took Rob Storr's advice and changed them for axles from a Toyota Land Cruiser, still mounted in the same place and using the same arms and bars that Rob had made for the Jimny units.
Uprating your axles normally has the advantage of bringing uprated brakes by default, but Andy wasn't happy just to go with the standard Toyota discs. Or at least he was, but he converted the rear to run front calipers, a good reason being that these were controlled by twin-lever fiddle brakes from Milner Off Road. All the brakes were fed through extended lines, with braided hoses replacing the original rubber flexis, and for the handbrake he went the well-trodden route of fitting an X-Eng X-Brake, which fitted straight on the back of the SJ transfer box.
The brakes operate on Suzuki wheels, taken from a Grand Vitara, and the 16" alloys are shod with 235/85x16 Insa Turbo Special Track tyres and mounted using 25mm spacers. Since this is a competition vehicle, there's no need for any soggy compromises in the tyre department, and these Simex-lookalikes do the job in all the ground conditions you're likely to encounter when trialling in the UK.
The suspension the tyres are waggling about on has been lifted by 100mm and has extra travel and articulation thanks to the Pro Comp +4" springs and shocks. One of the best things Andy reckons he did was to install a Rob Storr full rose-jointed suspension kit, along with polycarbonate bushes.
The bodywork gives those tyres plenty of room to move. As you can see, it's not exactly a stock Jimny any more. In fact, the only original panels are the floorpan and front bulkhead. All the other panels were made by Andy from steel, aluminium and galvanised sheet, and fixed on with lugs and screws. He even took out all the rubber spacers to lower the panels on to the chassis for a lower centre of gravity.
Over the body went the roll cage, which was cut and bent and then welded on to the chassis. The body panels are then mounted to the roll cage for ease of taking on and off. Again, Andy did all this work himself, along with some valued support from his father. Calling in a bit of help from dad never really counts as using outside labour, but aside from that Andy, who's a storeman in the maintenance department of a factory in Leominster, was adamant that he'd do all the spannering himself.
Well, that was the plan, at least. But then it came time for the electrics. 'I started to do the wiring but got confused with all the sensors and the ECU, and then the Ignis engine had more stuff on it! I got a good mate, Simon Beaumont, to have a look and he made the loom for me using the Jimny and Ignis looms together. I am running on the Ignis ECU, which makes it very revvy with the Ignis injectors in the Jimny fuel rail.'
The electrics are mounted in the centre dash console, which was in its turn made by another made, Carlos. Carlos also made the one-off aluminium fuel tank, which is mounted high behind the driving compartment. Back in the cockpit, it's pretty basic, with vinyl easy-wipe Mamba bucket seats with six-point harnesses taking up most of the space. There are three pedals too, plus of course the fiddle brake levers.
And that's about it, a fully modified trialler. Is it any good? Well it came third overall first time out in the full-fat modified class, where it was up against the most hardcore of opposition. That would be a yes.
So, it was worth all the work over four years, then? Oh, and why did it take that long, anyway?
Andy explains: 'The main reason it took so long was that I went to Australia twice, which used up all the money I'd intended for the trialler! On the other hand, I did manage to do a bit of off-roading Down Under, and I did bring back my ARB compressor on the last visit!
'The other reason things got delayed is that, while I was doing the front axle brackets one Saturday afternoon, I had a piece of steel fly up and hit me in the eye. It punctured the eyeball. I was out of action and off work for three weeks and now I wear a contact lens in that eye due to a 40% loss of vision.'
That's not a thought for the squeamish, is it? It hasn't put Andy off trialling, though, nor indeed spending time in the workshop, and he's constantly trying to upgrade his vehicle.
He's also fully committed to learning about how to drive his rig better and better. Mind you, on its first trial at Coney Green he managed to roll the thing, but he's philosophical about it all.
'That's what it's built for. I know it took me four years to build, and I do enjoy that side of it, but if it's built to go up, down or across any terrain then you owe it to yourself as the builder to at least give it a go!'
You could say that Andy Edwards has paid a high price for following his dream of building a competitive trials vehicle, but he has no regrets and is keen to constantly improve. So what's next? 'Hmm, well the only thing I haven't played with is four-wheel steering – and the jury is still out on that one!'
It might not stay that way forever, you can't help but suspect. Though if it happens, it might not happen overnight. After all, he'll probably have to go to New Zealand first to pick up some parts.
ARB AIR-LOCKER, PRO-COMP SUSPENSION, KAP EXHAUST, X-ENG HANDBRAKE, ROB STARR SOCKET, THREE-LINK SUSPENSION
Share this article