Disco Inferno
Originally Published: February 2009
Words: Mark Williams
Pictures: Steve Taylor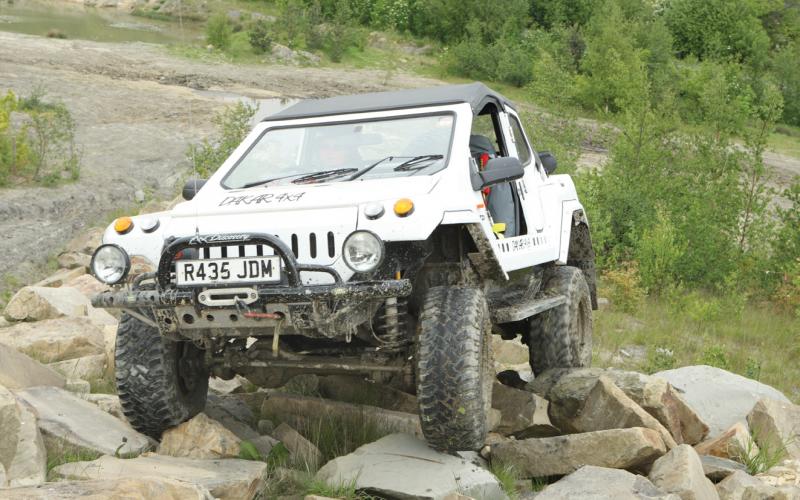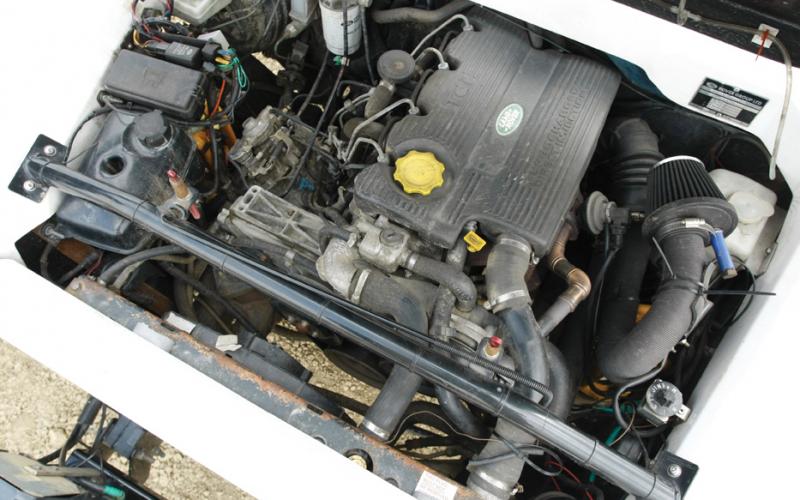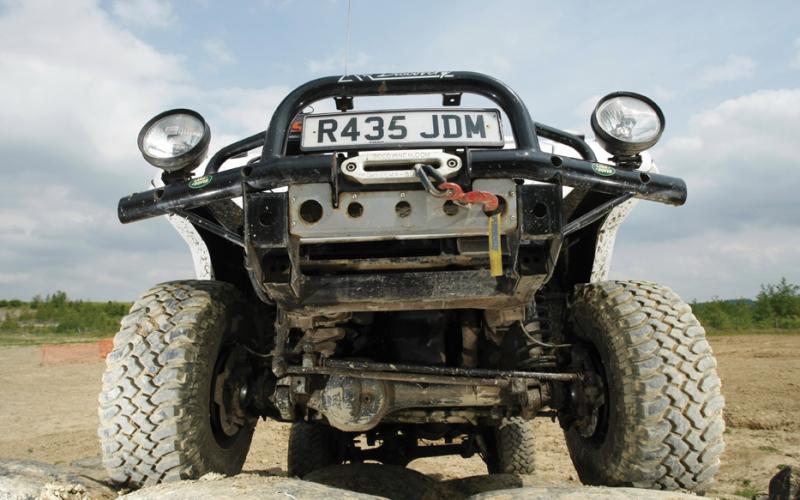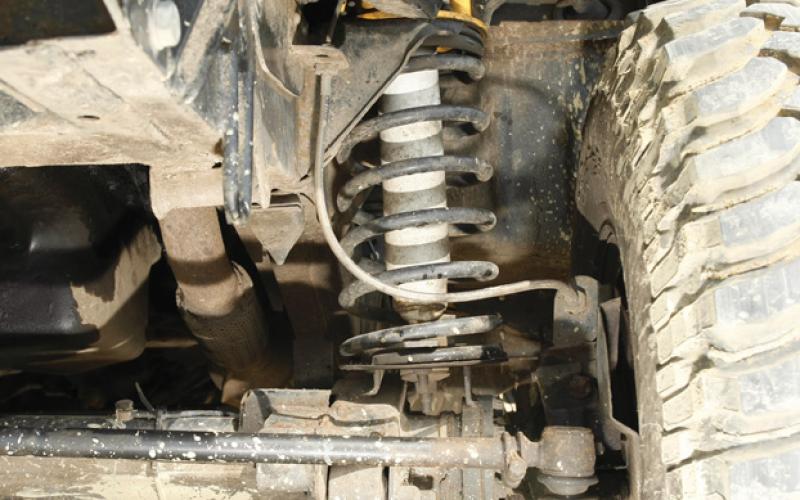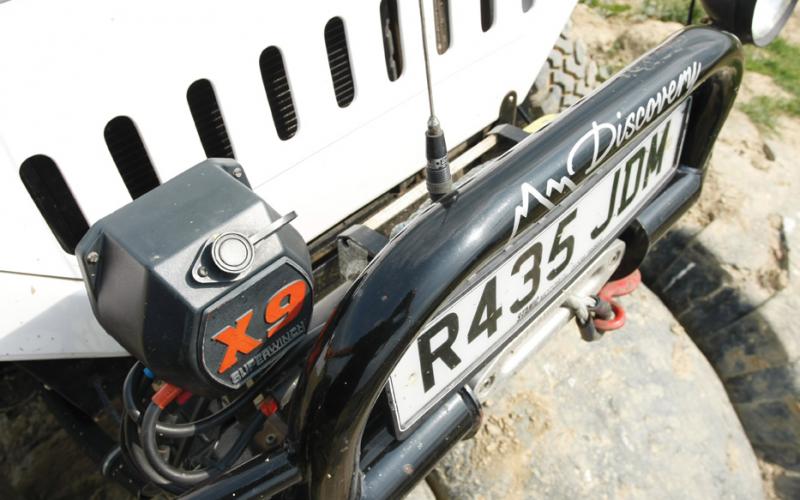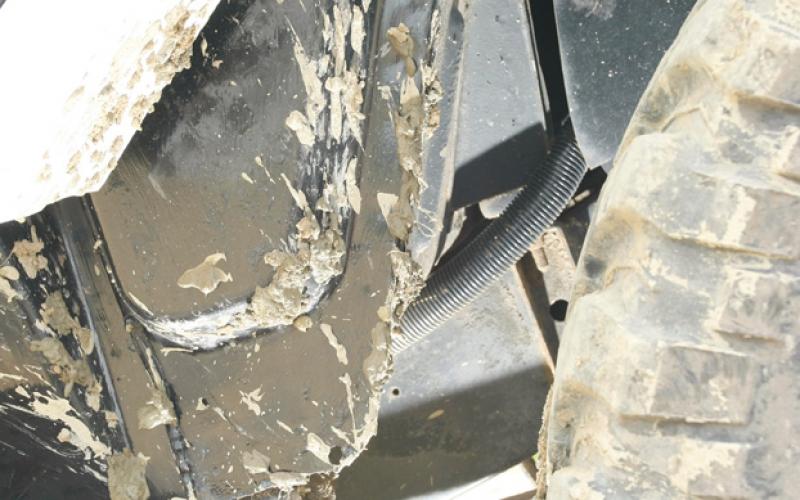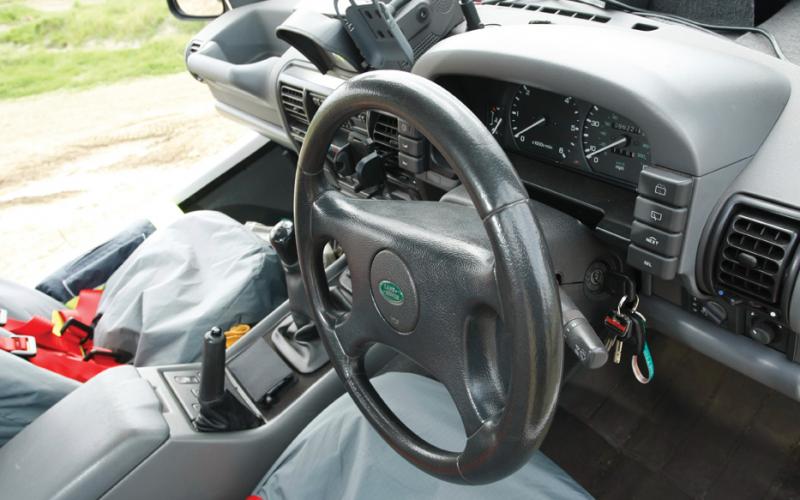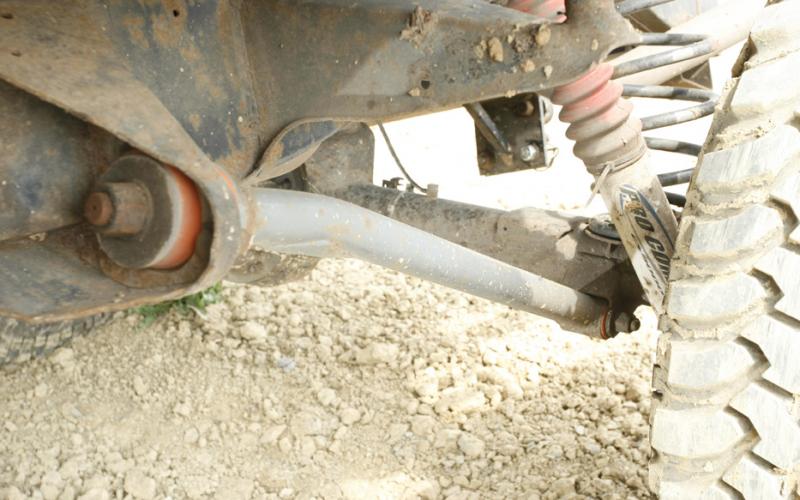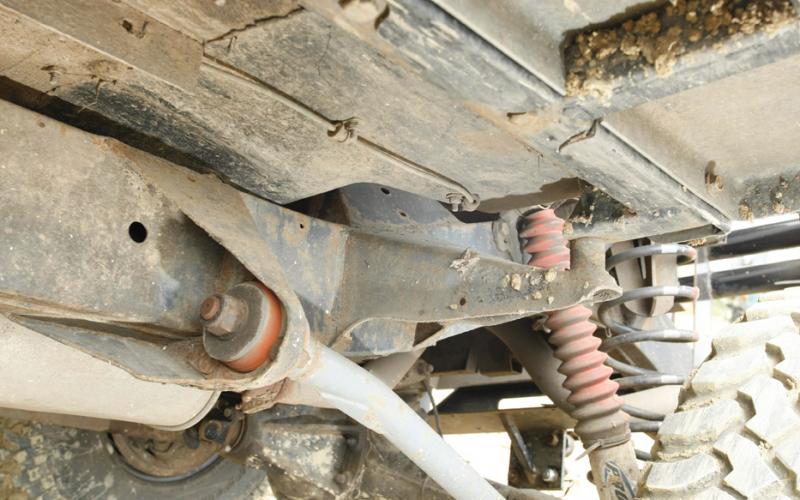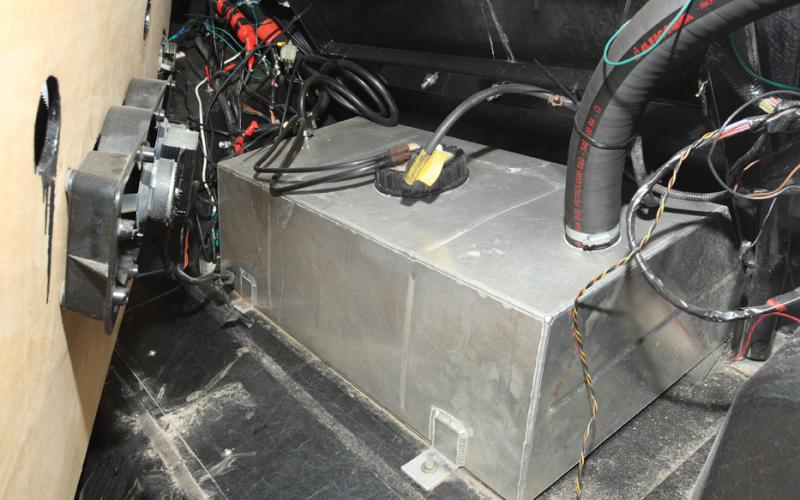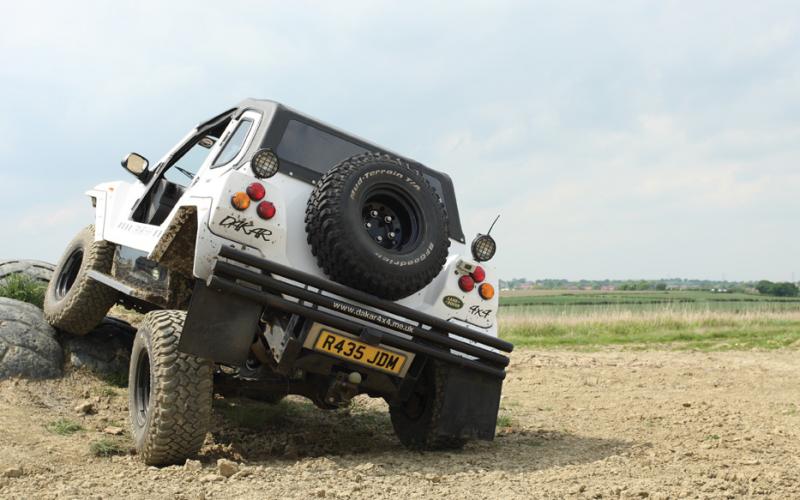 <
>
Barry Wilson's 300Tdi Discovery was never very fast. But when he wrote it off in an accident while towing, he unwittingly set himself on a path to turning it into a Dakar kit-car – and, in doing so, lighting a fire under its previously sedentary diesel engine.
Land Rover's Discovery 300Tdi is known for many good things, but performance is not among them. I should know: I have one.
It might not be very quick, however, but the engine's one of the most serviceable turbo-diesels ever designed, capable of clocking up 200,000 miles with ease and with no major weak points. I even lost a cam belt on mine without costly damage, thanks to the flat piston crowns, vertical valves and sacrificial pushrods.
But a mere 110bhp doesn't really cut it in the context of a car weighing two and a half tons. The engine's torquey enough, but the acceleration is glacial. Your 0-60 time is almost completely unaffected by whether you're carrying a heavy load or even towing a trailer – but either way, it's measured on a calendar.
I could of course fit a bigger intercooler or make other engine mods, sacrificing some of the reliability I enjoy for performance I'd, well, enjoy. But now I'll introduce you to fellow Tdi aficionado Barry Wilson. Barry, you see, has found another way…
The 55-year-old from Nether Haugh, near Rotherham, took his driving test in an Austin Gipsy, thus inuring himself to the concept of speed and simultaneously setting himself on the slippery path to 4x4 ownership. A career spent partly in the company of heavy plant and earth-moving machinery sent him further over the brink, and to date he has run just about every 4x4 you could think of – a Land Rover Lightweight, Suzuki SJ413, Mitsubishi Shogun, Toyota Land Cruiser, the lot. 'I always wanted an Austin Champ,' he ruminates. 'I really like 4x4s.'
It was as he towed a bobtail Rangey with his 300Tdi Disco, however, that he had a nasty accident. A sign warning him of something, perhaps? Apparently not: in fact, the incident persuaded him to invest in his quickest 4x4 yet.
'The accident rolled the Disco while I was towing and wrote it off, Barry told TOR. 'Not long after that, in January 2007, I went to a show to buy some bits for a newly-acquired County V8, when I saw the late Steve Bennett demonstrating a Dakar. I spent most of the afternoon looking at it…'
He was powerless to resist. By the time he came home, he had put his hand in his pocket to the tune of around £10,000 to buy all the bits he needed to build a Dakar of his own. The Disco, I should explain, was still in his possession – and I have little doubt that you can guess what happened next.
'I cut the upper body off completely,' says Barry. 'I removed the screen and the doors, cut the roof off, cut off the rear body from a point behind the rear seats, took off the wings, cut off the inner wings up to the bulkhead, then trimmed off the remaining structure. Then I cut off the sills. By this time I'd fallen in love with my reciprocating saw.'
Not that it was a simple case of going crazy and butchering the whole vehicle. 'You have to be careful with the wiring harness,' he warns, 'because you need it. I removed mine and pinned it to a piece of plywood to help find the plugging points later.'
All of this took two weeks of evenings and weekends, with a shipping container used to store the vehicle. 'I didn't have a build manual,' says Barry, 'but I could ring Steve at any time to get his advice, and I did. He was fantastic.'
Cage and Body
'The roll cage picks up on the existing Discovery frame,' says Barry. 'It just drops on and bolts to the existing mounting points, with the addition of two new points on the rear of the Disco chassis. You then lift the body on to the roll cage, and bond the panels to the cage and floor with Sikaflex.'
The fuel tank was then fastened in place. Not a big deal, but consider this: throughout the whole project, things were made that much more difficult because, to be able to wheel it in and out of its shipping container, Barry had to keep it as a runner.
Electrics and Interior
Rewiring the car proved a problem because sometime in the build, the loom had developed a dead short. 'I identified it – a chafed cable – and then decided to run the rear part of the loom through the car to prevent similar problems happening again.'
The great thing about the Dakar, says Barry, is that it retains all the Disco bulkhead and dashboard, meaning a potentially tricky area of the build is actually relatively uncomplicated. 'You retain all the controls,' he explains. 'The heating, the radio mount, everything.'
Not that it's ever that simple. 'After we'd sorted out the wiring, I got a friend down to do the remaining welding. Then we had to tackle the wiper system. I kept the Disco wiper motor but hit a snag when I tried to fit the wiper arms. The Dakar is gasket glazed, and the spring in the wiper arm fouled the gasket. Eventually I got wiper arms off a Fiat Bravo, which seem to do the job.'
The Dakar retains the existing Discovery seats at the front, and Barry has added full four-point harnesses. In the rear, there's a home-made wooden bulkhead to house the essential sub-woofer and speakers – Barry has long understood that the answer to a noisy car is more noise!
At that point, the project had finally yielded a running car. Running, but not perfect: the bonnet was hard to fit, says Barry, and in his own words it has 'never been brilliant.'
Off-Road Prep
If you're going to build a vehicle like this, it stands to reason that you want to make the most of its potential. Sticking with all the original Discovery running gear is not the way to do that, of course, so although he now had a runner, Barry still had a way to go before the build could be referred to as a fait accompli.
'I fitted a Pro-Comp two-inch lift kit,' he recalls. 'Originally, I'd kept the heavy-duty springs, but they were too much for the lightweight Dakar, so I got police-spec springs and Pro-Comp ES9000 shocks.'
Other goodies installed beneath the Dakar include cranked rear trailing arms from Craddocks, an extended rear wide-yoke propshaft from Propshaft Clinic and extended brake lines to cope with the additional axle articulation. The winch bumper, which carries a Superwinch X9 with Dyneema rope, came from Plus Four in West Country. Barry ordered it in bare metal because he wanted to mount the spotlamps on to it. 'To do that, I had to weld the mounting nuts to it. I painted it after this was done.'
At the back, the view through the mirror was restricted to say the least. Remedy? A rear-view camera, of course, its screen mounted in the centre of the Discovery dash.
And the engine? Apart from a K&N air filter, Barry's not touched it. Yet, in his own words, it 'goes like a scalded cat.' He assured me he's not scalded any cats to find out, but I got his drift. 'By fitting the Dakar body, I've taken away 1000kg of the old Discovery. The effect is dramatic.'
And that's important to Barry, not because he's into competition off-roading but because the Dakar is his daily transport. He does squeeze in some green laning, however, and a few pay and play days: 'I mostly use Frickley [where the pictures you see here were taken], but I used to go to the Kielder Forest Jamboree.
'It's an outdoor car, and I'm an outdoor person. I used to go fell running, which has led to my daughters being into rock climbing. I do a lot of walking, mountain biking and camping.'
The Dakar is an adjunct to this, and Barry heartily recommends other off-roaders who've thought about getting a kit to just go ahead and buy one. 'It's useful if you have some support. Steve Bennett was a wonderful person, and his loss in January 2008 was a loss to the industry. Thankfully the Dakar continues, with his wife taking it on.'
A roll call of thank-yous includes Gerry Jackson ('especially for the real ale'), Stuart Hall, Charlie at Frickley 4x4 and his sons James and Matthew. 'And of course my wife, Marilyn, who's put up with it all.' Quite right, too.
'But building a Dakar is really not beyond most useful people,' stresses Barry. 'The build just develops as you go along. If I had any advice, it's to mend anything that's less than excellent on the donor car. And persevere – it took me five months.'
Worth it in the end? I'll say.
DAKAR, PRO-COMP ES9000, PROPSHAFT CLINIC PROP, SUPERWINCH X9, K&N AIR FILTER
Share this article