Nissan X-Trail 2.0 dCi Tekna ♦ Vehicle Test ♦
Originally Published: April 2011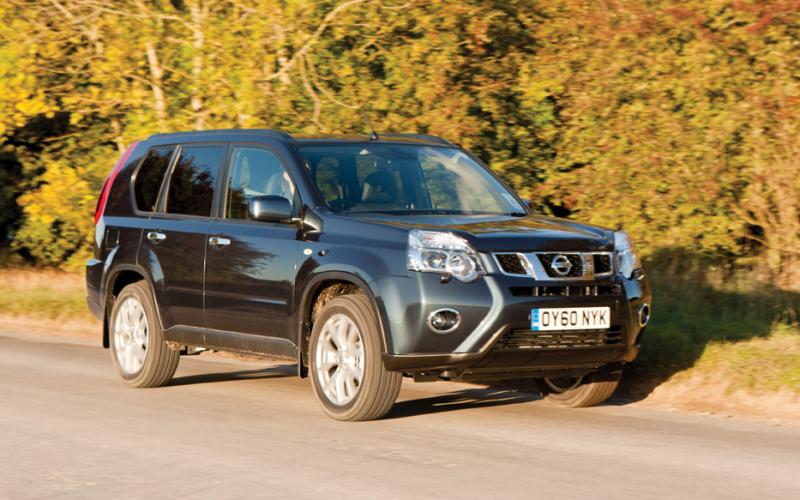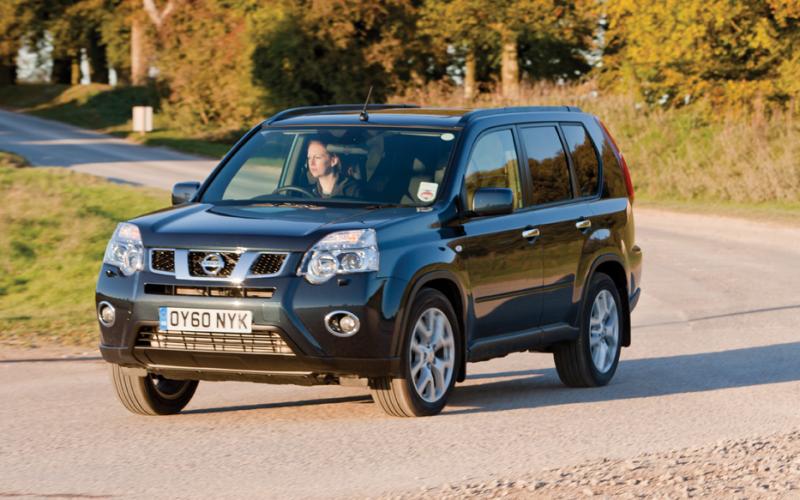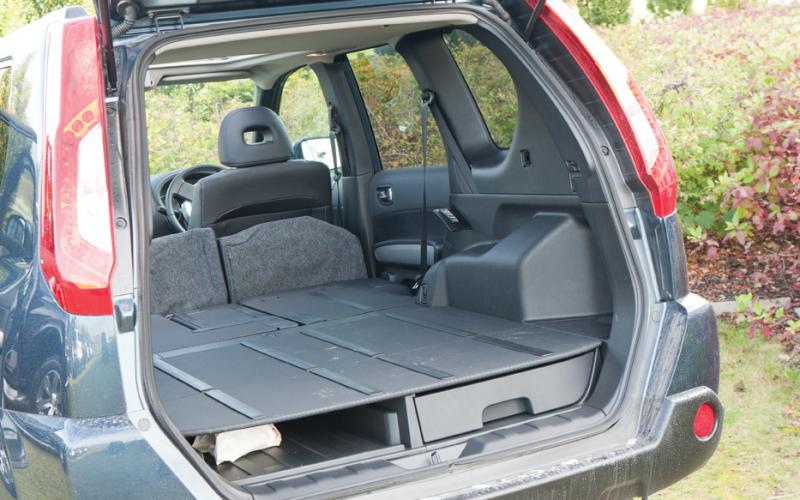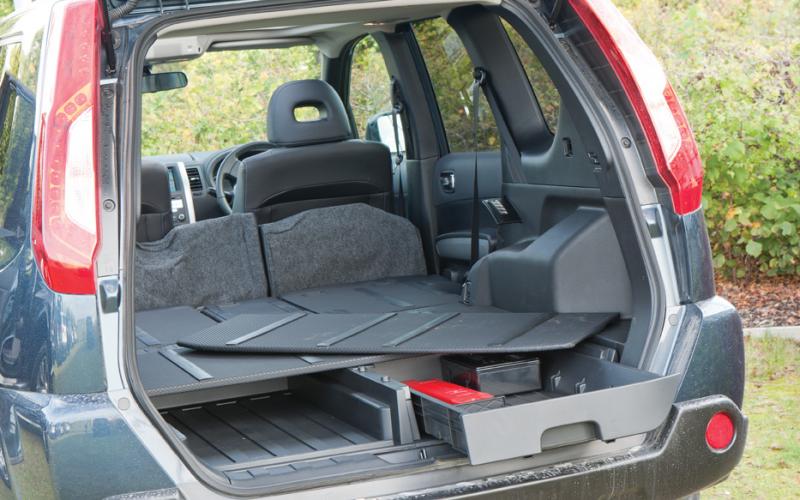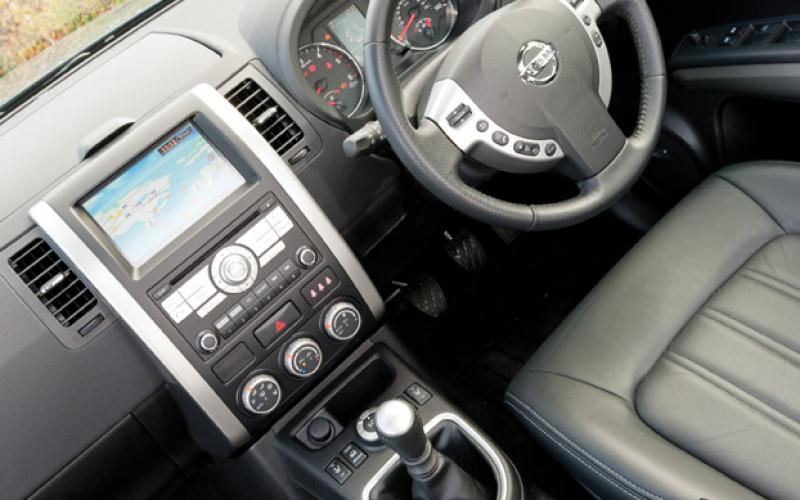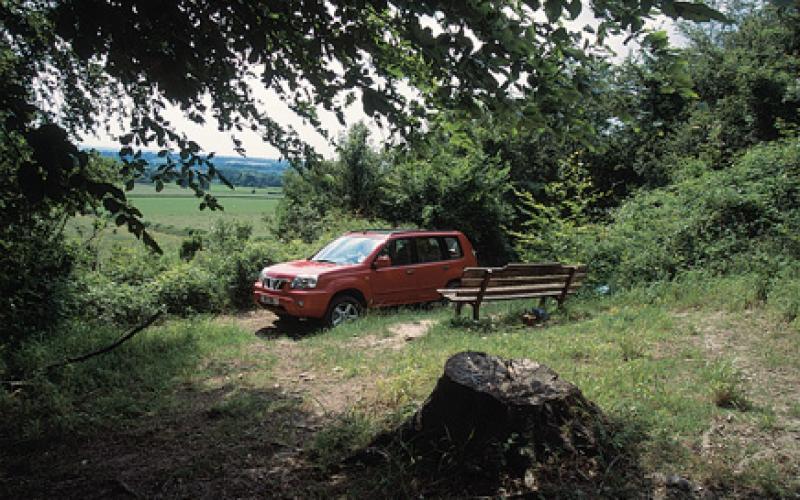 <
>
When it was launched, the second-generation X-Trail was available with a range of four engines, three gearboxes and seven trim levels. In total, there were 20 different models to choose between.    
Today, there's three, with the engine, box and trim options all down to two each. That needn't be a problem, however, though it does illustrate the level of belt-tightening that's been necessary since the X-Trail was launched in 2007.
What's more important these days is that back then, what was most remarkable about the Mark 2 X-Trail was how extraordinarily similar it was to the Mark 1. It may have been largely new in terms of engineering and design, but inside and out it looked and felt pretty much identical.
A classic case of not fixing what ain't broke, perhaps, but it means that three years on the X-Trail's image is still as it was not just in 2007, but in 2001. And an awful lot of very good rivals have come on to the market during that time. Plenty of pressure on Nissan, then, to make the vehicle's first mid-life update a good one.
It's certainly a far-reaching one. Under the bonnet, the 2.0 dCi engine has been reworked to emit significantly less CO2 without any penalty in power or torque, and the six-speed manual and automatic gearboxes have both been revised to let the drivetrain operate more efficiently. In addition, manual models now feature a shift light on the dash to aid efficient driving.
Talking of the dash, this gains clearer gauges grouped around the central display for a new multi-function computer. Elsewhere inside the vehicle, a range of upgraded materials is designed to create a more premium feel to the cabin environment, while new front seats allow greater knee room for passengers in the back. The heater has been designed to warm up more quickly, while the air-con gains extra power, and both these functions are extended to a glovebox which can be set to keep its contents either hot or cold. If you thought the Discovery 2's curry hook was the height of sophistication, the X-Trail is a vehicle your fish and chips really will love.
On the outside, the front grille, bumper and headlight assembly has been completely redesigned. The rear lights are upgraded, too, and there are new wheels all round – 17-inch on the Acenta model and 18-inch on the top-spec Tekna. As a result of all this, the X-Trail is now slightly longer, taller and wider.
And you know what? It still looks the same. Pay careful attention, and you can see examples of the 'more sophisticated, technical appearance' which, Nissan says, 'emphasise a feeling of integration', 'express the sense of unity to the top and bottom' and 'make the car look more dynamic.' Glance from the latest model to the original Mark 1 and back again, however (go on, there are pictures of both on this page), and if what you see is two X-Trails, you're not alone.
The driving experience is little changed, too, which is a good thing as it was always excellent. But it was always excellent by the standards of its day, which were set by the old-model Freelander. Now, the X-Trail does remain a very good, very together truck, and few if any of its closest rivals can match it off-road. But drive it back-to-back with a cross-section of the junior SUV market, and it no longer shines quite the way it once did.
The revised six-speed manual box is a highlight, with exceptionally smooth, precise gearchanges, and despite its off-road skills the vehicle's cornering is remarkably flat. Body control is excellent, too, with crests and uneven surfaces failing completely to roll it around.
Those are the good points, and they do count for a lot. In the debit column, however, is a lumpy ride quality that never lets it settle properly, even on the motorway. It might stay flat in fast corners, but body control isn't matched by enough bump damping to let it stay similarly smooth.
The motorway experience isn't helped by above-average wind and road noise, either, and the vehicle we tested felt at times as if it was working hard to reach cruising speed. At the other end of the scale, though, it soaks up loosely surfaced off-road tracks with aplomb, and claws its way around on surprisingly extreme terrain as effectively as anything that's ever been called a soft-roader.
Combine this with a towing weight of 2200kg and for what it is, the X-Trail can claim to be a good, honest truck. The accent's more and more on 'truck,' though – rivals like the RAV4, Kuga, Sportage and so on might have less in the way of deep-down 4x4 cred, but they're much more car-like in a lot of good ways, too. You'd stick with Nissan for a weekend's green laning, but for 1000 miles across Europe with the family it might not be quite as clear cut.
That's not just down to the X-Trail's somewhat heavy-footed feel on the motorway, but to the advances in interior packaging the industry has been making since it was launched. Again, it comes on like a small truck in comparison to its newest rivals, with big controls that have something of a Fisher-Price feel to them – certainly not in terms of quality, which is generally excellent, but in their design. Even the steering wheel feels big and kind of unwieldy.
Some of the plastics on the dashboard feel rather shiny and hard, too, though this does retain the clear layout that always worked well. There's a useful dash-top box, too, and a huge glove compartment, and with the back seats folded you get a long, flat cargo area with a tough, waterproof floor. There's a hidden storage drawer underneath them, too, and the whole lot lifts out if you need to load taller items.
This kind of flexibility is what made the X-Trail so special in the first place, and it's still a very good, usable 4x4. Once again, though, more recent SUVs do a cleverer job of providing stowage space, particularly up front, and the way the rear seats fold is outdated, with the headrests needing to be removed to get them all the way down. Considering that this is one of the biggest vehicles in its class, rear legroom is rather cramped, too.
Yet despite it all, the X-Trail retains an appeal that's as genuine as ever. We keep talking about newer rivals that do certain things better, but none of them can match it off-road, and we'd be surprised if the X-Trail isn't still going strong when most of them have gone.
Whether it'll be this particular X-Trail, however, is something we'd doubt. The basic idea is perfect: but  it'll need more than the mid-term updates we've seen here to take it back to the top.

---
Verdict
The X-Trail has always been one of our favourite small SUVs, but it's starting to feel its age a little. More modern vehicles use their interior space better, and despite its recent revisions it doesn't feel fresh. It's still a very fine 4x4 in lots of ways, but it'll take more than this update to make it sparkle once again 
+ Excellent dynamics on the road. Good at carrying loads, and a class leader off-road 
- Engine has to be worked hard at times. Interior doesn't feel special any more
Click here to see the Nissan X-Trail go head to head with the Jeep Compass and Volkswagen Tiguan in our group test
Share this article