Jeep Grand Cherokee ♦ Vehicle Test ♦
Originally Published: January 2013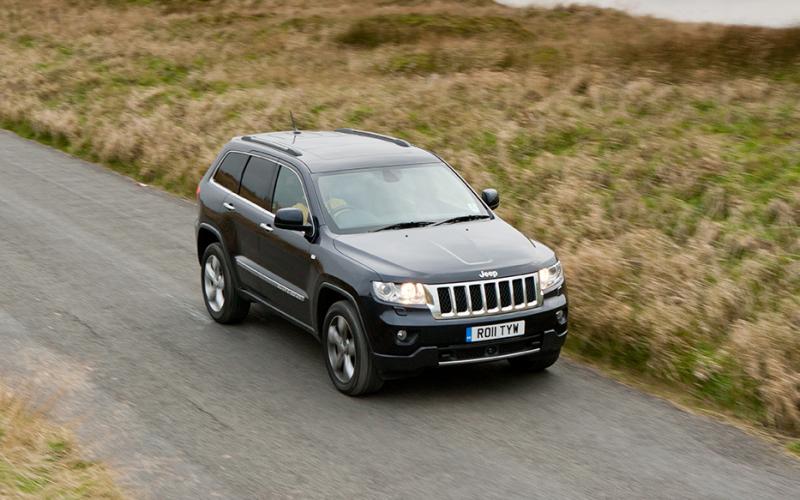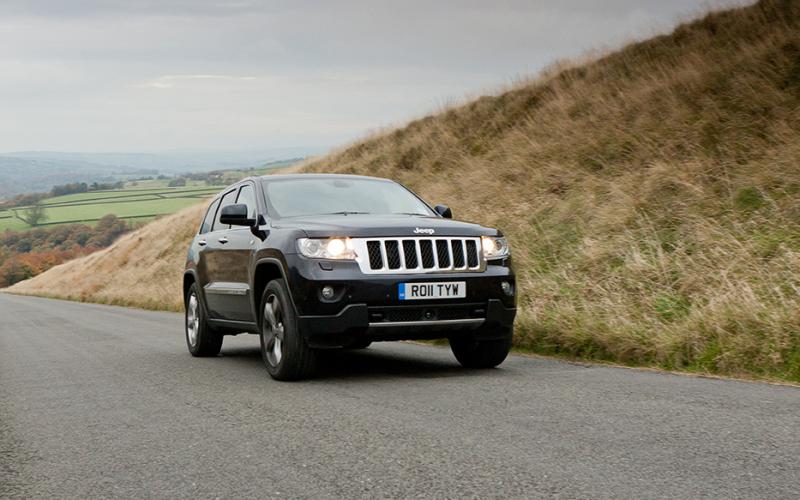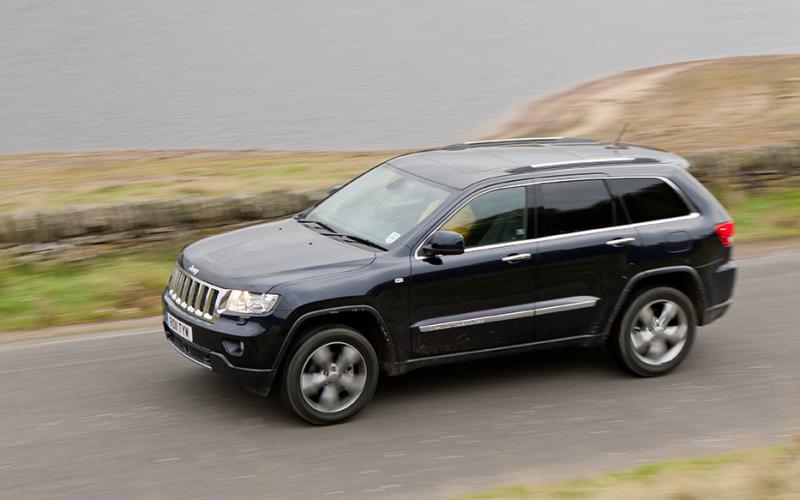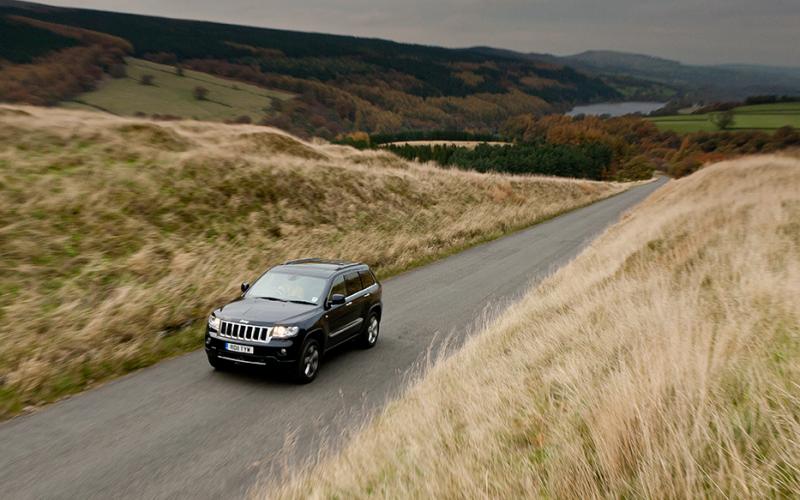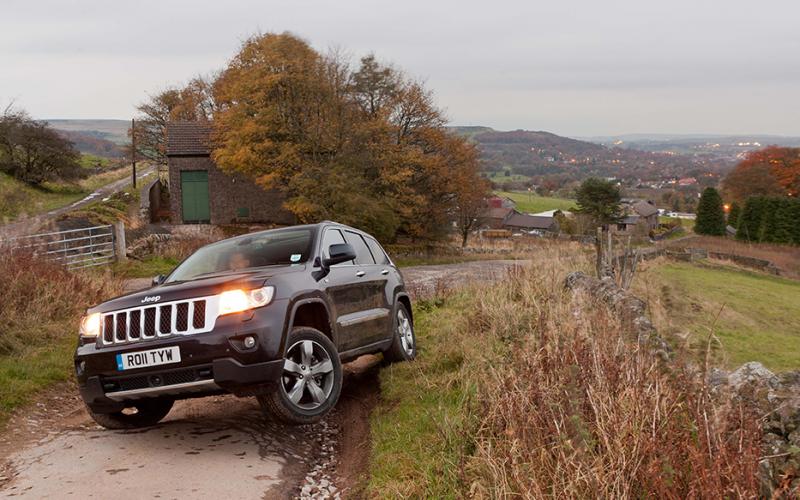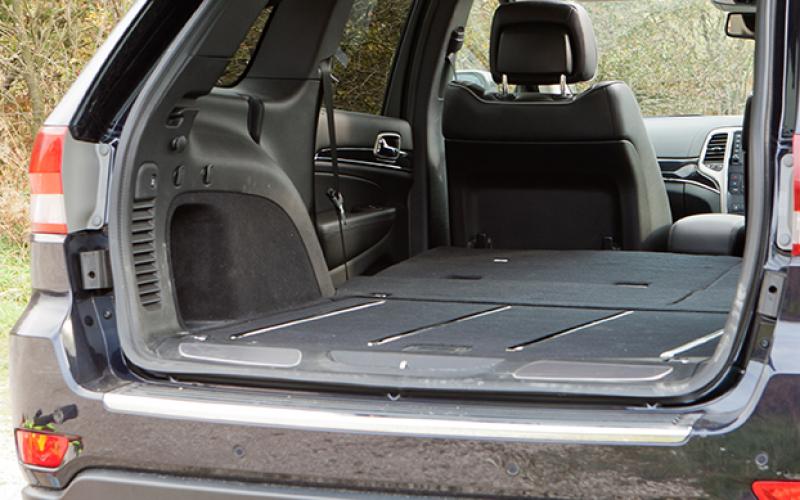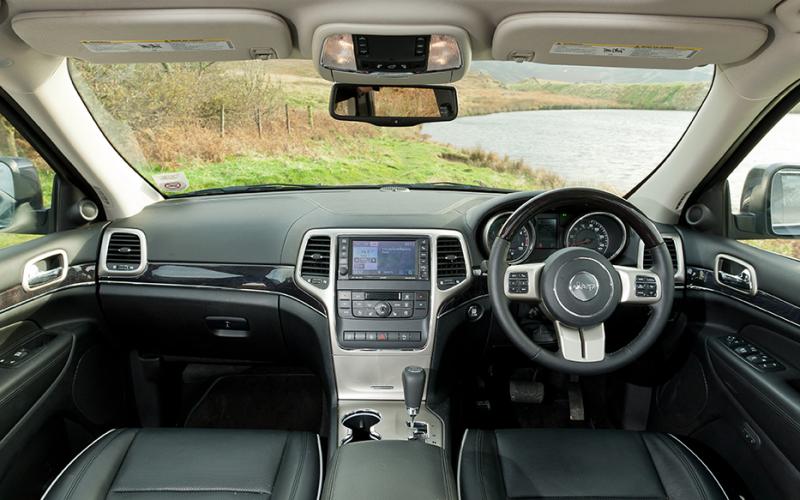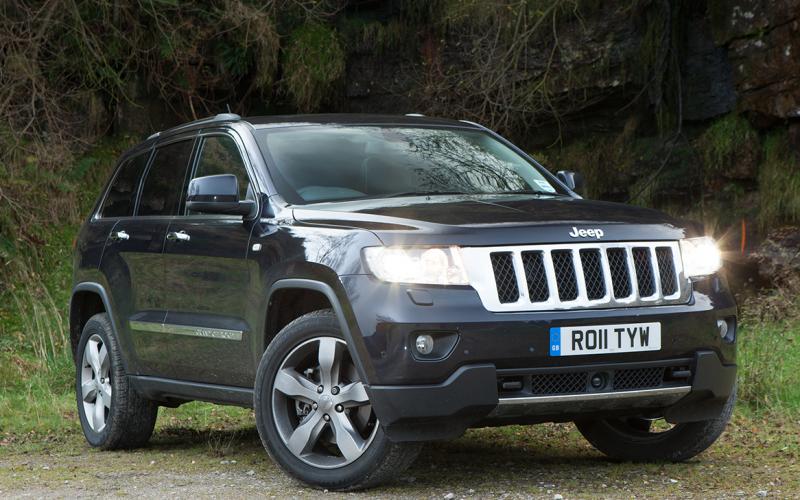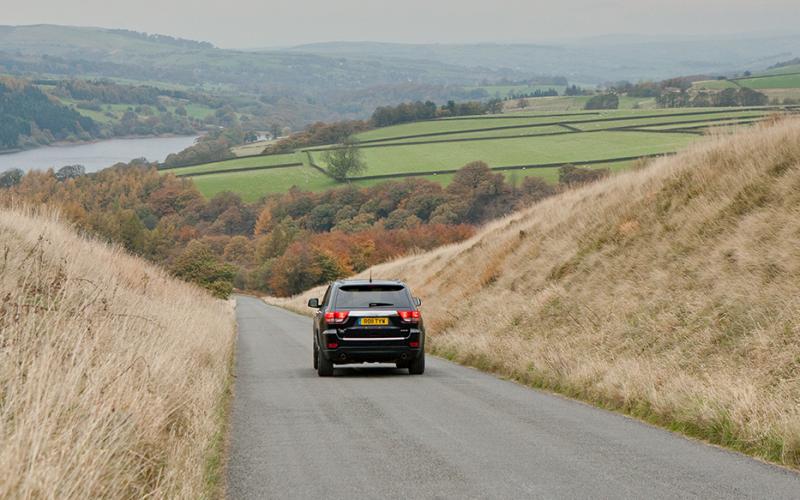 <
>
Price £43,995 | Engine 2987cc V6 turbo-diesel | Power 237 bhp | Torque 406 lbf.ft | 0-62mph 8.2 secs | Top speed 126 mph | Economy 34.0mpg | CO2 219g/km
Jeep's range-topper has returned to the UK. But will the all-new model be enough to take it back to the top of the class?
Last time Jeep launched a Grand Cherokee, which was in 2005, one of the company's top execs told us that when they asked existing owners what they wanted the new model to be like, the answers gave them a problem. 'We want it to be just like the old one,' everybody said. 'Don't change anything.'
In essence, that's exactly what Jeep did. The live front axle gave way to an independent set-up, and the drivetrain electronics moved on a generation, but it's pretty hard to put a finger on anything defining that made it different to the Grand it replaced. Inside and out, it looked and felt a lot like its predecessor.
This time, the changes run deeper. The fourth-generation Grand is based on a new platform with all-independent suspension. Jeep's new family face gives it a less overtly rugged look, making it look smaller than it actually is. And, Jeep says, it has a 'world-class interior.'
This is important, because it's an area in which Jeep has let itself down badly in the past. The new Compass suggested it's moving in the right direction, though, and with Jeep boss Mike Manley describing the vehicle as 'the premium benchmark SUV,' we came to it expecting to find a Grand Cherokee which could once again live with the best. No small task.
Design
The Grand's new look is less aggressive than tradition would have you expect. It's almost as if they're trying to break the age-old association between Jeeps and manly muscularity. There's still a presence to it, and more space in the wheelarches than you suspect is strictly necessary, but it looks smaller and less upright than the old one.
You'd stop a long way short of calling it bland, though. Those wheelarches are powerfully flared out, hunched like the shoulders of a crouching wrestler, and it sits on the road with a positive four-square stance. But whether people who see it will instantly think 'Jeep,' the way they surely did with previous Grands, is less certain.
Beneath the bodywork is a platform which will be shared with no less a vehicle than the forthcoming Mercedes M-Class. It's independently sprung front and rear, with unequal-length control arms at the sharp end and a multi-link set-up behind, and our test car featured the height-adjustable air suspension that's standard on Overland models and optional on the Limited.
Cabin

2/5
At first glance, the all-new cabin seems incredibly similar to the old one. There's much to like about big, chunky buttons, and American buyers clearly do because that's why the Grand is the way it is. But alongside its European rivals, it's so conservative it makes you want to cry.
Or does it? After our first experience of the Grand Cherokee, which only lasted a few hours, we wrote what amounted to a rant about its cabin. But we decided not to go to press until we'd spent some proper time with the vehicle – and then, after a week in one, our views had softened.
We'd still call it conservative, and we'd still say it lets the vehicle down. But though the dash is unexciting, you can't knock its clarity, and the seats have the blend of comfort and support you hope for from your favourite sofa. We thought the real wood and leather in the cabin both did a passable impression of plastic, and that the plastic trying to look like brushed alloy was off target by a mile, but the steering wheel is tactile to hold, its buttons are well made and you can reach everything on the dash without having to upset your posture.
Does it feel worthy of a vehicle costing £43,995? Well, we've seen classier looking treatments on cars that cost a lot less. You could argue that it gets the important things right, and that what we're criticising here is stuff that's only there to flatter you anyway. But the point is that the Grand tries to do this, and while it did win us over in the time, it was despite elements of its cabin, not because of them.
Practicality 
3/5 
The best SUVs give you the impression that every last scrap of space has been made the most of, and that's not the case here. It's certainly roomy up front, but aside from a decent set of door pockets there's not much in the way of cleverly conceived places in which to put your odds and ends. That's in part because so much of the available space is taken up by those big, wide seats, but the cubby between them is pretty tiny by today's standards, and so is the glovebox.
It's much better in the back. The rear seats drop near-flat with a simple one-shot action at the pull of a handle, and you don't have to mess about with the front seats to leave space for this. The lip at the back is nice and low, and the tailgate aperture is huge, allowing you to load really big items without a fuss.
Even with the seats upright, there's still a decent sized cargo bay to take all the luggage you'll need for a family of five. The seats recline a little, too, but they don't slide back and forth, so your legroom is at the mercy of the person in front. This won't normally be a problem, but an adult could find it a bit of a squeeze behind someone very tall.
Performance
4/5 
Like the old model, the new Grand has a 3.0 CRD turbo-diesel engine under its bonnet. It's a totally different unit, though – the old one was made by Mercedes, while this one comes from VM and uses the latest MultiJet II injectors from parent company Fiat. It's the only engine in the Grand Cherokee range, and with 237bhp at 4000rpm and 406lbf.ft at 1800rpm you can see why they didn't bother with a petrol option.
The figures promise a lot, and the engine delivers. It pulls without hesitation throughout the rev range, and though the auto gearbox to which it's mated as standard only has five speeds (very last-generation compared to the eight most premium SUVs now have), power delivery is seamless and totally linear, whether you're pottering around town or enjoying your favourite B-road.
A 0-62 time of 8.2 seconds illustrates that while the Grand is undeniably quick, it's not a performance SUV. Indeed, it feels strong and alert rather than outright eager. The performance it has is delivered very smoothly, making it effortless to access, so it's easy to bowl along in and overtaking is a cinch. 
Dynamics & refinement 
4/5 
We mentioned that the Grand's platform is to be shared with the next Mercedes M-Class, and compared to the old model it's 146% stiffer. That promises better dynamics in every way, and once again the theory is backed up in practice.
Around town, steering is nice and tight and there's no sloppy body movement or fussy disturbances from the suspension. Harsh pot holes are well damped out, not least because even with 20" alloys, the Overland has relatively sensible 60-profile tyres.
Steering remains on the light side once you're at A-road speeds, and in between times the suspension can be upset by badly uneven surfaces, jogging the cabin uncomfortably. The vehicle's body remains very well controlled through corners and over the sort of crests that can have you scrambling to scrub off speed on the open road, though, allowing you to make very prompt progress so long as you choose appropriate roads to do it on. Towering levels of grip help here, helping the vehicle remain totally predictable when pushed.
It's as smooth as it should be on the motorway, soothing away and roughness in the surface and isolating you from anything significant in the way of road, wind or engine noise. Combine this with the lounge-like seats we mentioned, and this really is a fine way of covering the odd couple of hundred miles.
Off-road

4/5 
The Grand Cherokee has always been an off-roader among SUVs, which puts it in a sub-class alongside the Discovery and Land Cruiser. Like both these vehicles, it now has a menu-driven off-road selection tool to let you trim its throttle, transmission, braking and suspension management for specific conditions.
As always, this feels like more than a gimmick but less than a revolution. You get the point of being able to, for example, reduce throttle sensitivity for rock crawling. But if you've got enough skill to deserve to be let loose off-road, you'll find the Grand Cherokee capable of working wonders without any of its many electronic aids.
What does help is the height-adjustable suspension on the Overland, whose air springs can be pumped up to achieve a pretty epic 270mm of ground clearance. In this condition, it's the most capable Grand Cherokee ever, with auto-locking diffs allowing it to retain traction in seriously uneven terrain. In addition, ride quality remains acceptable even at max height, in which condition a number of other vehicles with this feature start to feel as if their springs are full of concrete.
With low box engaged and the diffs doing their thing, the Grand will crawl up seriously steep, uneven hills amid a complete absence of drama. It's comfortable and very sure-footed, and the manual function on the gearbox gives you all the control you should need.
Buying & owning

4/5 
It's a couple of months since the Grand Cherokee first arrived here, and at that point US demand was strong enough for Jeep's UK importer only to be expecting about 400 units to cross the Atlantic by the end of 2011. Despite this, we've already unearthed online brokers offering discounts of around 6% on new models.
Even taking these figures with the requisite pinch of salt, we'd expect them to set a trend once imports are fully up to speed. Jeep dealers offered some staggering deals on the old model, and while these were in part driven by desperate times, it's a pattern we'd expect to see repeated with this one. Our test car currently lists at £43,995: by the end of 2012, we'd expect to see them leaving dealerships for less than £40k.
That's still a lot, of course, but when you look at what you get for your money and compare the Grand Cherokee to most of its rivals, you can't help but be impressed.
Running costs won't be astronomical either, with 34mpg and 218g/km counting as acceptable for a car that can do so much off-road. A 12,500-mile service interval is better than some, though a 3-year/60,000-mile warranty is unlikely to get your pulse racing.
---
Verdict
4/5 | Not perfect, but ticks all the right boxes
The Grand Cherokee is exactly the vehicle it needed to be for America. That makes it more conservative than British tastes would want, but although its cabin does lack sparkle it still provides a comfortable environment whose qualities grow on you as time goes on.
A fine engine and agile chassis go together to endow the Grand with strong road manners, and its ride quality is backed up by excellent refinement. It's better than ever off-road, too, at least in the Overland form we tested, whose air suspension is among the best systems of its kind.
Most of all, the Grand continues Jeep's tradition of delivering the goods at a price you can't ignore. It's a premium 4x4 at a premium price, but it makes a very strong case for itself on value alone. The fact that it has so much more besides to offer makes it a very significant arrival indeed.
+ Smooth performance. Agile off-road skills. Easily configured interior

- Unimaginative dash. Hit-and-miss cabin. Bouncy response to uneven roads
Share this article