Ten-Day Wonder
Originally Published: July 2012
Words: Glyn Bardsey
Pictures: Steve Taylor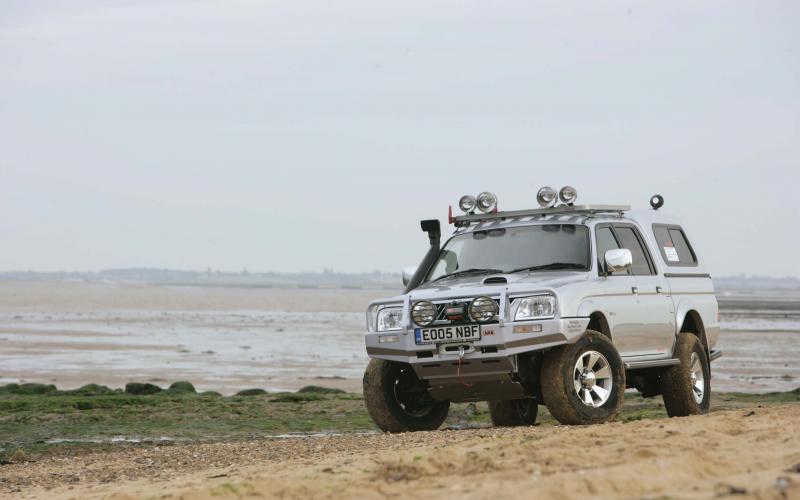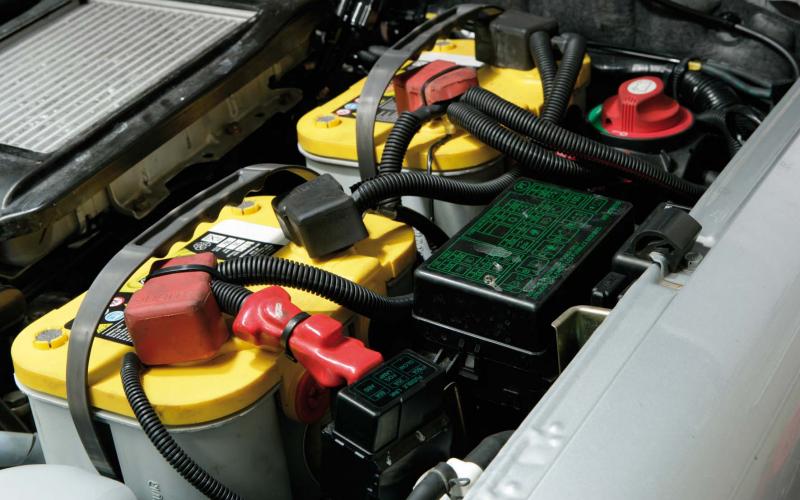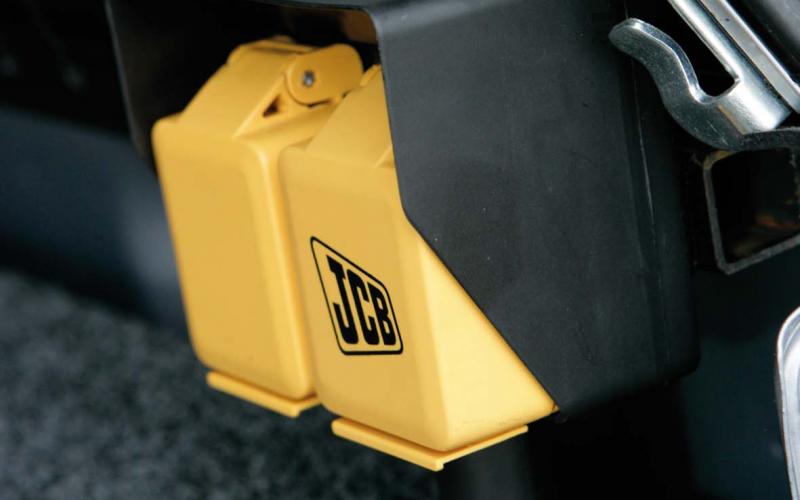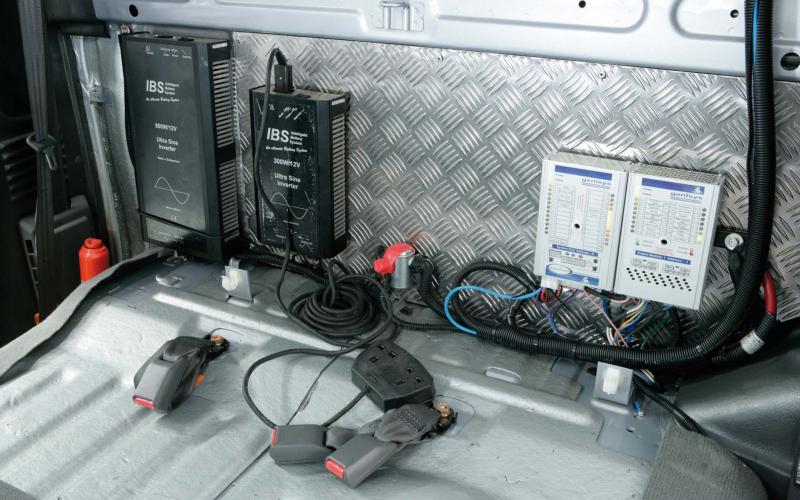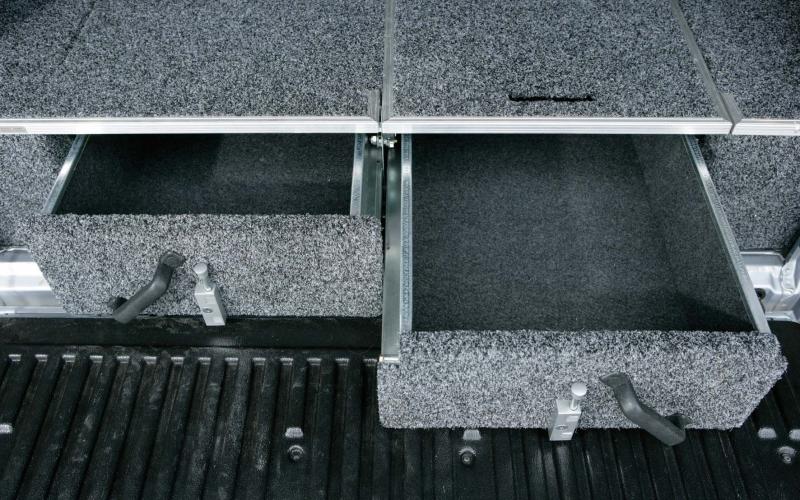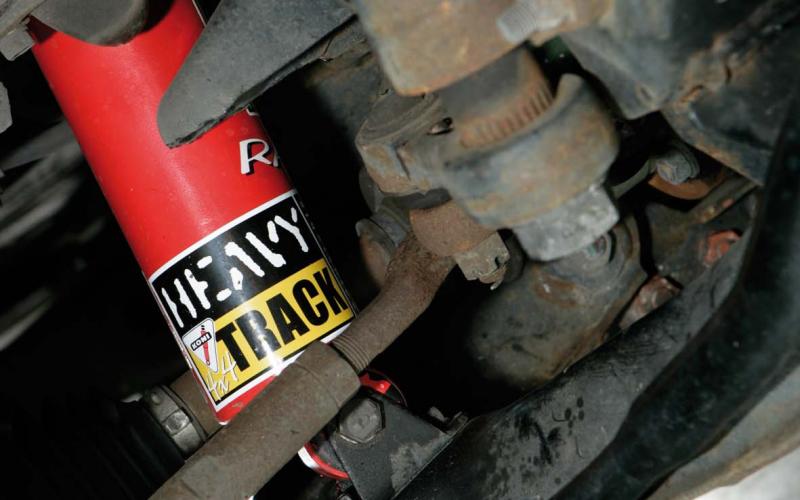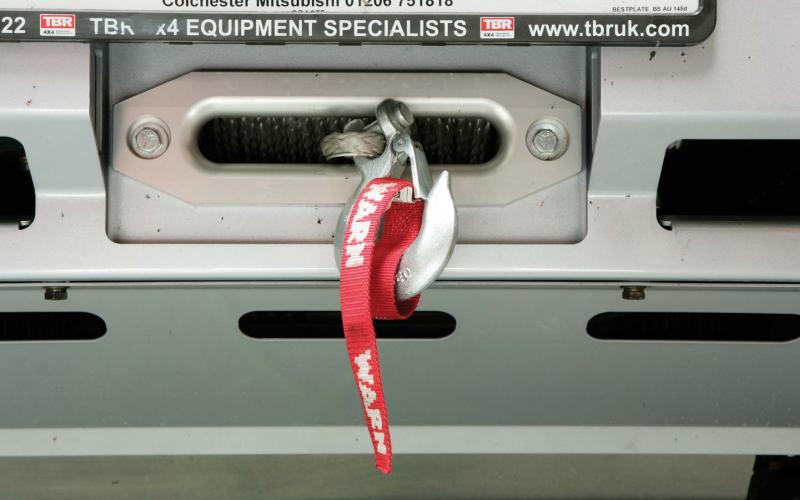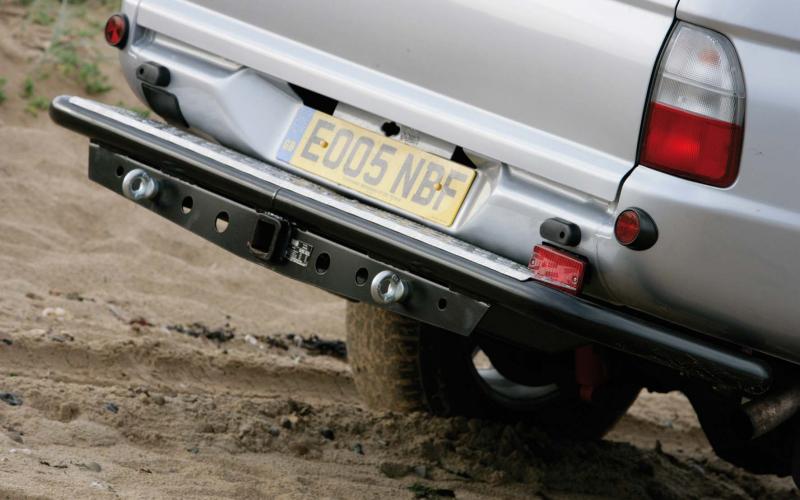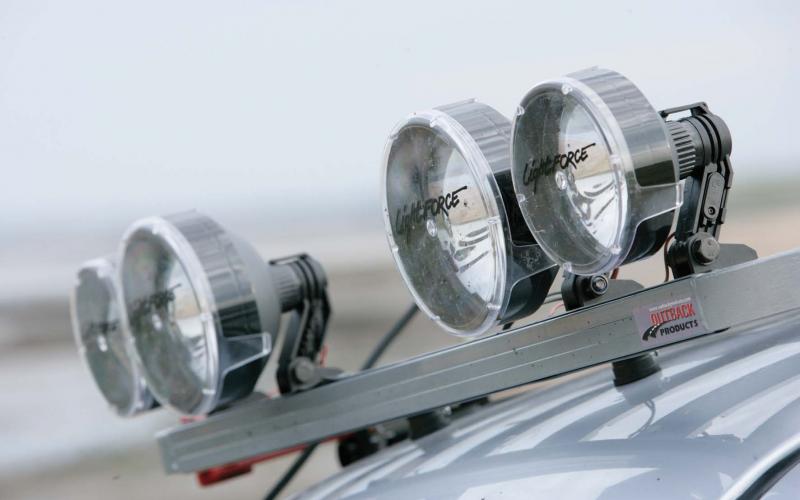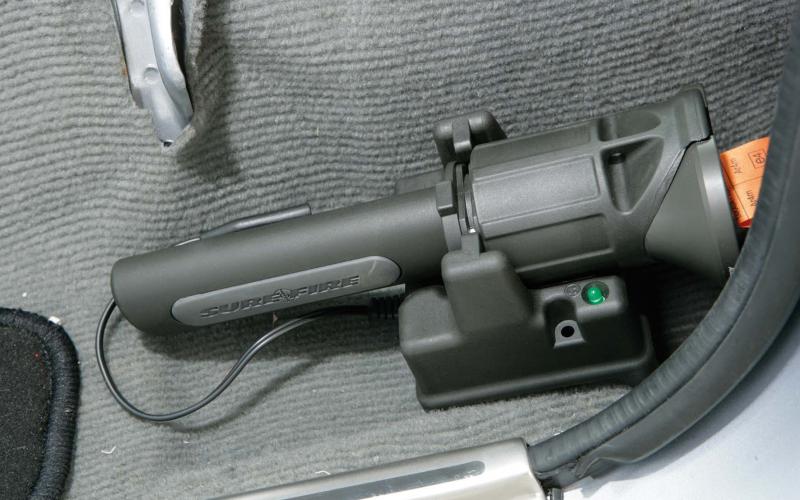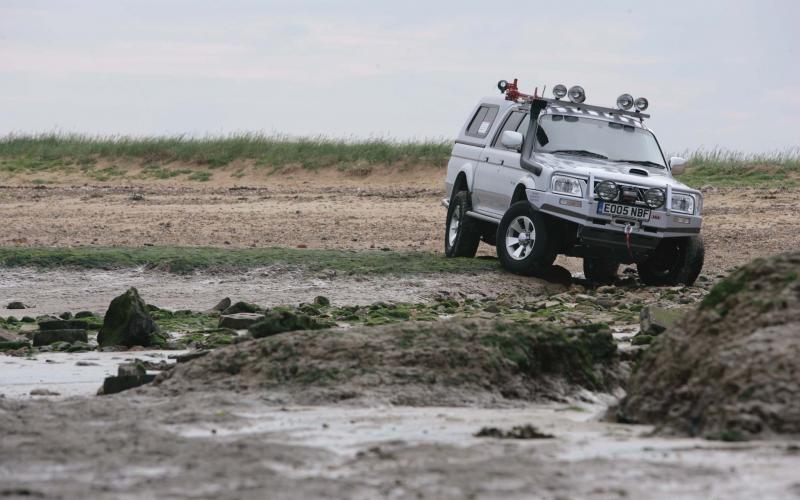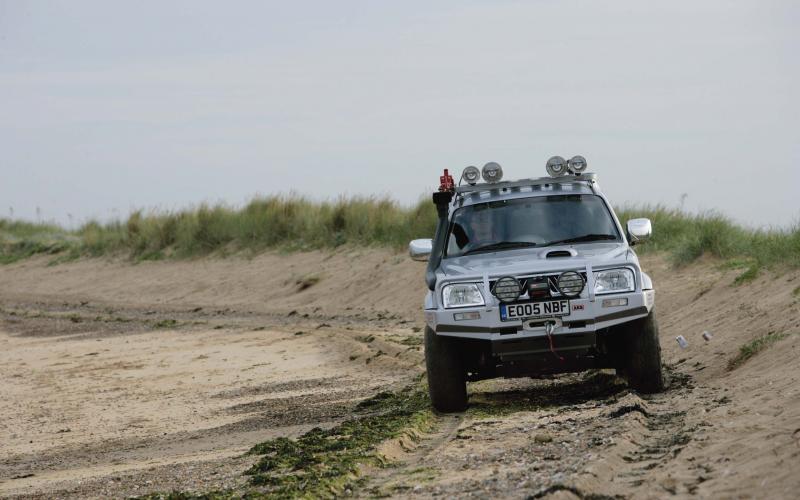 <
>
Building a truck for long-distance off-road work is a big job. Wiring it up to be a state-of-the-art mobile filming unit is bigger still. Doing both? Well, that's enormous. Especially when you're given all of ten days in which to get it done...
From wildlife programmes to expedition documentaries, outdoor survival shows to celebrities in jungles, if you regularly watch TV you must surely have noticed the enormous number of programmes located in remote, exotic and faraway regions. Having effectively formed its own genre, tropical TV now makes up a sizeable portion of the broadcasters' weekly listings.
While the superb work of tenacious film crews and their high-tech cameras are often credited for providing us with such entertainment, the vehicles that actually enable teams to access these hostile areas usually go completely ignored. The fact is though that without the daily use of a tough, highly-prepped 4x4, the camera crews would be unable to achieve any of the stunning shots that have us all gasping in wonderment each evening.
At TBR, they understand this better than anyone. Why? Because producing these vehicles is something the company does for a living.
TBR built the Mitsubishi L200 on these pages a couple of years ago for a TV production company covering the Mongol Rally. A case of keeping the customer satisfied, this, because the same outfit had already used them once before to prep the support vehicles for Ewan McGregor and Charley Boorman's celebrated Long Way Round adventure.
The crew were obviously happy with what they got, because when they got the job of covering the Mongol event they beat a path back to TBR. But they turned up with an interesting demand: thanks to the sort of deadlines the TV business always seems to work to, the vehicle had to be prepped and ready in ten days.
Cue an exhausting round-the-clock struggle to get the job finished on time. The base vehicle was an L200 Warrior dating from 2005, which puts it towards the end of the old-shape truck's production run, and it had been selected for its sound, unmolested condition – the ideal base for what was going to be a project like no other.
As if doing one vehicle build in ten days wasn't enough of a challenge, indeed, the TBR guys pretty much had to do two. First, there was the business of turning a standard L200 into a toughed-up long-distance off-road warhorse. Then there was the more specialised side of it, in which the truck was prepped as a mobile filming station, carrying and running the camera team's equipment as they followed the rally over more than 10,000 miles from London to Ulan Bator, Mongolia.
Let's start with that side of things. A truckload of media luvvies carries a whole lot of toys, from cameras and monitors to laptops and mobile phones, and it all needed to be charged and/or run from an in-car mains supply.
This is the sort of demand TBR is well used to dealing with, selling as it does a wide range of in-car power solutions. In this L200, it installed a solid-state Genisys power management system along with a bank of IBS inverters and extendable JCB outlets. The latter allows kit like cameras and lights to be plugged in to a mains supply about 20 metres from the vehicle, while the biggest inverter in the range is rated to a mighty 800W and is therefore well capable of powering the sort of equipment the pros earn their living with.
Used mainly in emergency vehicles, the Genisys unit basically provides a completely manageable supply to all the vehicle's auxiliary equipment, from work lamps and winch to split chargers and low battery cut-outs. An easily understood interface on the rear bulkhead allows the crew to program it exactly as they want. 'For example,' says TBR, 'if you want the work lamps to come on automatically when the vehicle goes into reverse, it's easily done.'
Without having the system to govern all the vehicle's electrics, its interior would have been, to quote, 'a complete mess of wires.' Also helping keep it tidy was a set of African Outback roller drawers, fitted into the rear load bay on their own galvanised steel chassis and promising to function perfectly, without any squeaks and rattles, no matter how heavy the objects stored inside them. A very neat feature here is that there's a 25mm gap between the drawer and top deck to prevent you from getting your hands trapped, and the whole lot is topped off with 6mm thick industrial carpet that won't get damaged by having heavy items sat on top of it.
The whole lot was housed beneath a T-Top canopy bolstered with internal racking to help protect the equipment being carried inside it. Ahead of this, an aluminium roof rack provided further stowage capacity, along with a home for 620 Watts worth of Lightforce spots.
Further illumination up front came from a set of dual-beam Warn SDB-210s, mounted along with a 9.5 XDC winch from the same company on an ARB front bumper. This was part of a wide range of protection equipment which also included ARB side steps and rear bumper, plus a full set of 6mm aluminium underbody skid plates from ASFIR.
A different kind of protection came from a Safari Snorkel, while the whole vehicle was lifted by two inches thanks to an Old Man Emu suspension system backed up by adjustable Koni Raid shocks and fitted using bushes from SuperPro.
All that extra height and weight can only mean one thing. And if you watched Long Way Round and remember that shot of their L200 on its roof in the middle of nowhere, you'll know what that is. So to put a bit of stability back into the mix, the standard Mitsubishi alloys were mounted on 30mm Hoffman spacers, having first been shod with 255/75R16 Goodyear Wrangler MTRs.
All of which is very well and good, but entirely useless if you can't get where you want to go because it's hundreds of miles away and what with it being on the far side of a desert, you aren't going to be passing any filling stations en route. Hence the appearance of a long-range fuel tank – which in turn meant that one of the ASFIR plates needed to be extended to maintain full coverage of the delicate bits.
Not just mods, but modded mods – that's the level of prep we're talking about in this truck. Pretty good for a rush job, really – even from a professional workshop allied to an importer for whom all the kit fitted to the vehicle was at the time part of the range it carried in stock.
It's certainly the case that the level of expertise and workmanship that went into the L200's build is there for all to see. It served the TV company well on the road to Mongolia, and following this became the prototype for an all-terrain ambulance concept requested by another client. Which goes to show just how flexible a good 4x4 can be.
It's often said of proper off-road vehicles that when you buy one, it's a blank canvas for you to create exactly the truck you want. We've featured a number of L200s down the years, most recently an example that had been modified farmer-style into a ruffty-tuffty off-road battler, but this one's something else altogether. As well as being a showcase for what its builder could do, it was a perfect example of a project with a purpose.
From the basics to the details, that's a purpose for which it was totally fit. You could build an L200 like this because it looks cool, or you could do it discreetly without making a song or dance about what's going on beneath the surface. Either way, you'd have a truck to appreciate. And this one's got as much show as it has go – and whether it's chasing rally cars or saving lives, that makes it more impressive than ever.
ASFIR SKID PLATES, L200, OPTIMA YELLOW-TOP, IBS INVERTER, GENISYS ELECTRIC CONTROL, AFRICAN OUTBACK STORAGE DRAWERS, OLD MAN EMU SPRINGS, KONI SHOCKS, WARN 9.5XDC WINCH, ARB BUMPER, OUTBACK ROOF RACK, LIGHTFORCE SPOTLIGHTS
Share this article