Rising Above It
Originally Published: July 2005
Words: Tim Gibson
Pictures: Steve Taylor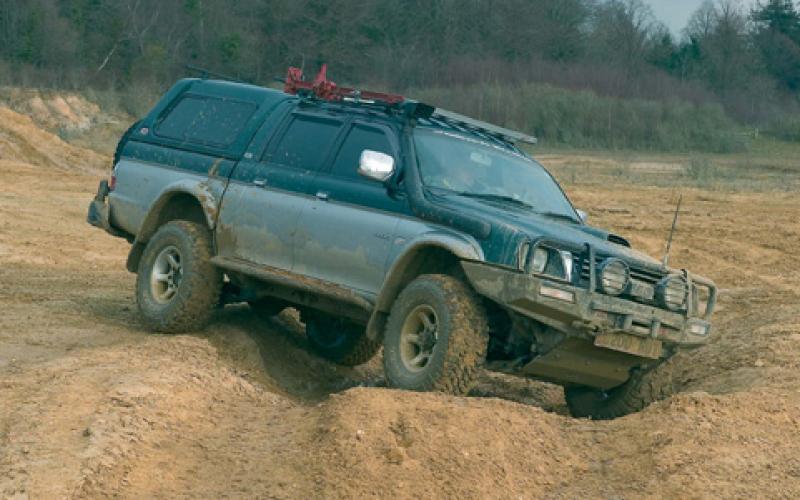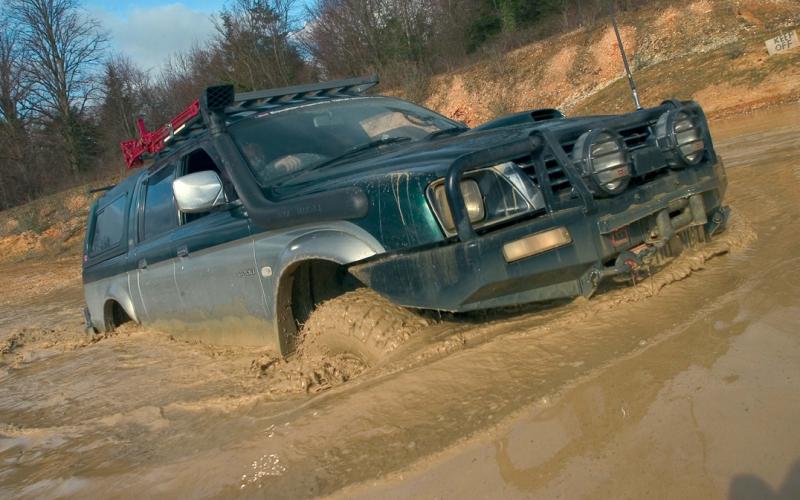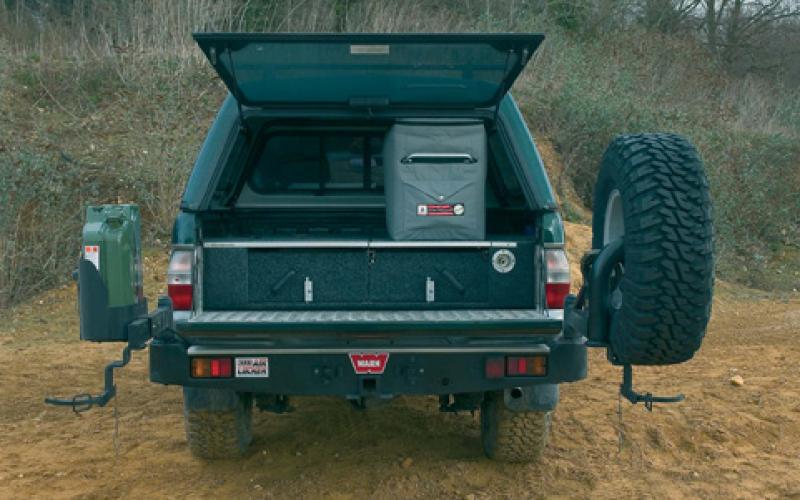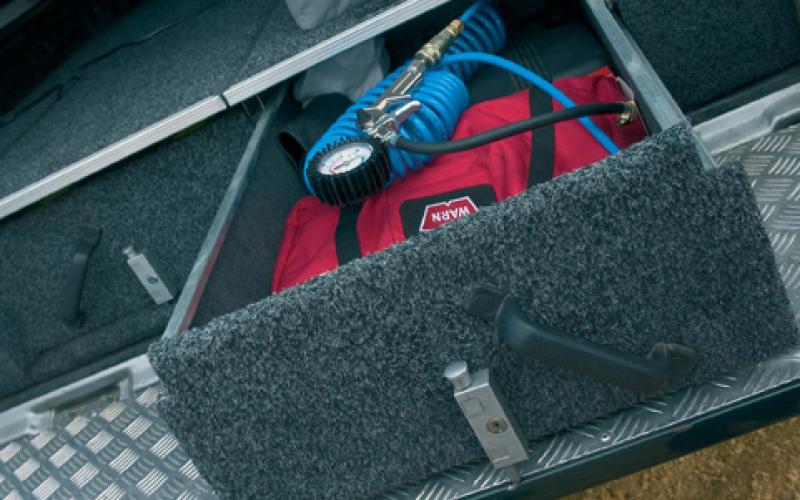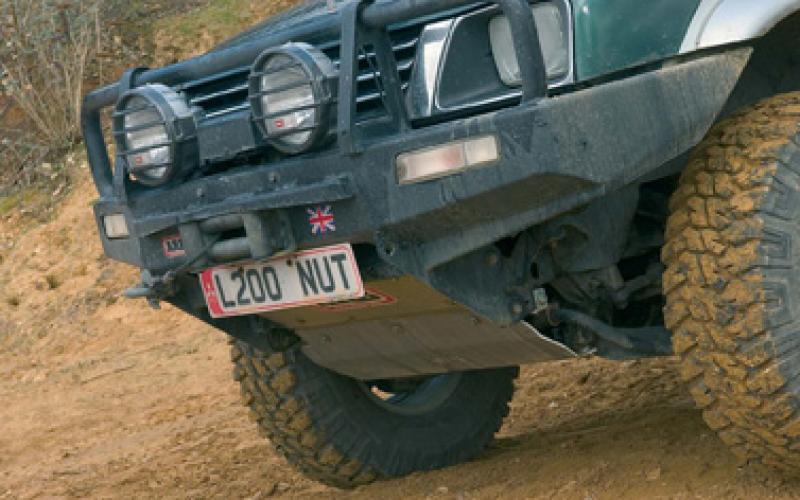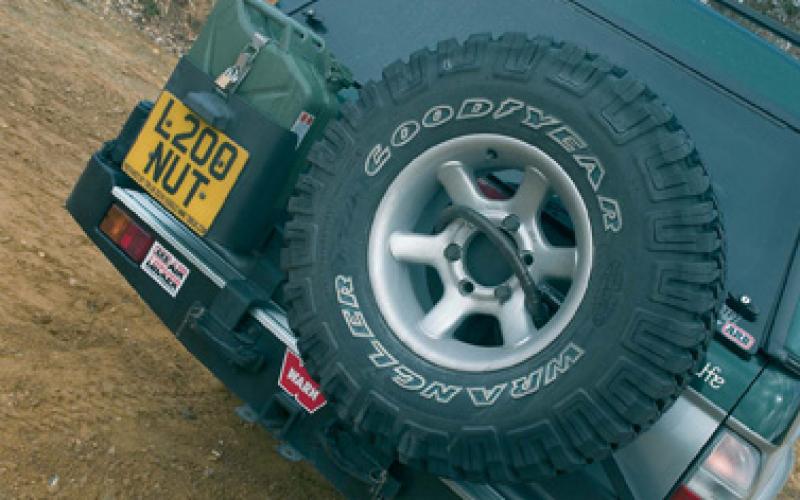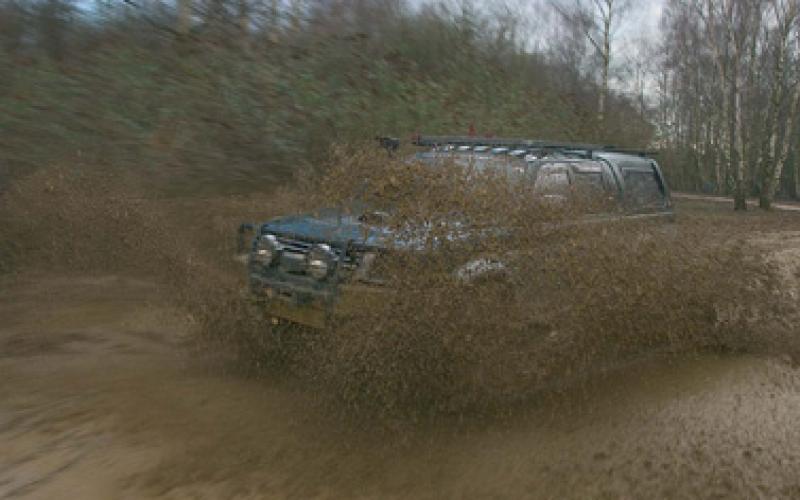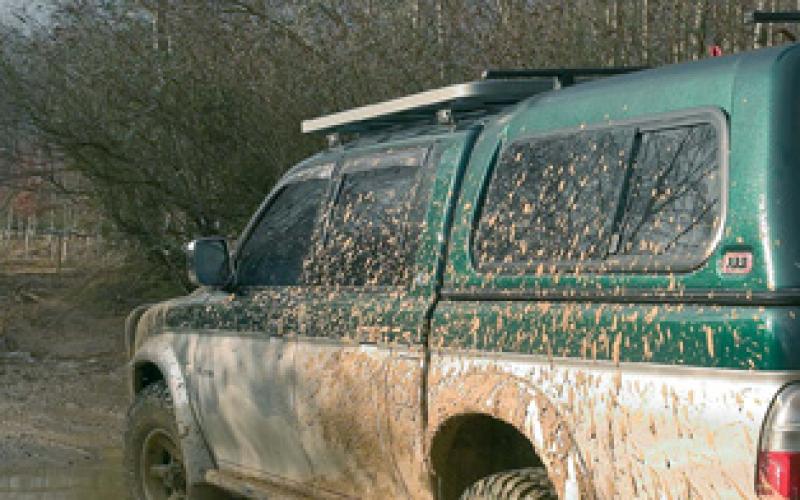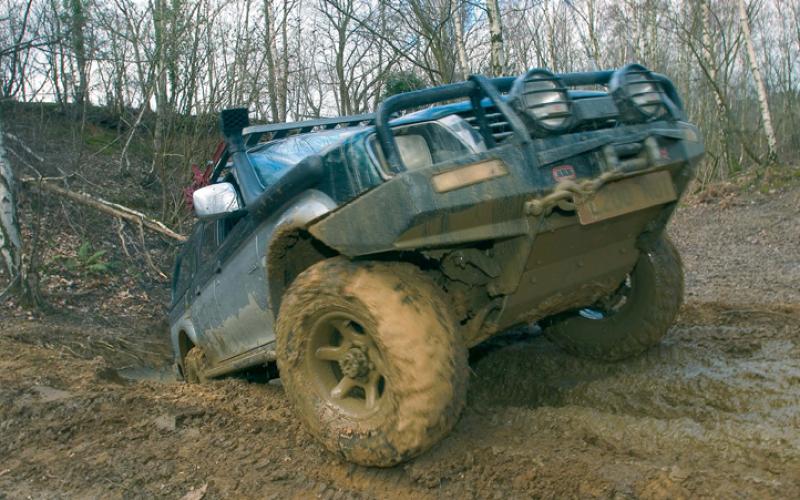 <
>
As part of the fallout from our infamous Mitsubishi L200 Animal test earlier this year, we were put in touch with Mark Smith, who owns a tidily prepped example that's set up for off-roading and 4x4 travel alike. And as soon as we saw the vehicle, we knew all the flak we'd taken for our 'chromosexual' front cover had been worth it…
Most journalists agree that if you can get people talking about what you write, you're doing a pretty good job. It stands to reason when you think about it: if people forget your work the instant they've read it, it's not a very good indication that you're saying anything interesting.
I mean, can you recall Kerry Katona's last column in whichever glossy magazine feels compelled to publish her words? Thought not, but I bet you've at least a vague idea of what Boris Johnson said about Liverpudlians in The Spectator a few months ago.
Sadly, good journalism is often overlooked because we tend to focus on headlines rather than details. The Spectator editorial's comments about Scousers were ill-judged, certainly, not to mention ill-founded. But how many people who jumped to condemn the piece actually bothered reading it, I wonder? And how many people trusted second-hand sketches of its contents in forming their opinions?
As humans, we react to stimuli, and there's nothing quite so stimulating as someone writing about a subject in which you have a personal interest. It's no surprise, then, that we received so many letters in response to the editor's road test of the Mitsubishi L200 Animal.
It's no surprise because it was a good piece of journalism, which provided an articulate account of the writer's criticisms of a specific derivative in a range he regards reasonably positively on the whole.
What I can't find anywhere in the article is any grounds upon which to take personal offence, unless you take criticisms made about your choice of motor car as tantamount to a personal attack. I've driven enough rubbish cars in my time to know this is a daft attitude to take, so I assume the editor's brimming pigeonhole was a result of the vast number of readers who wanted to congratulate him on the quality of his prose. And good for them, I say.
One such reader was Mike Calverley, from the Mitsubishi L200 Owners' Club (www.L200.org.uk), who contacted us with a good-natured riposte to our now-notorious 'chromosexual' verdict on the new Animal. Being a good hack, our leader sniffed out an opportunity, and before long Mike was putting us in touch with Mark Smith – a man who proves that having an L200 needn't make you chromo-anything.
Mark has owned an L200 Double Cab for a number of years, the last three of which have seen it undergo an extensive series of modifications. A heavy plant operator in a quarry, Mark originally bought the truck with the intention of keeping it standard, deciding that it would be nice to own a car with a rugged driving dynamic. Motorbikes were his hobby, and it didn't occur to him to direct any attention or money away from these and towards his new car.
Things changed, however, when he joined the L200 Owners' Club. Safety Devices was after a member to have a free roll cage fitted to their vehicle, and Mark jumped at the chance to have what he regarded as a predominantly cosmetic modification performed to his vehicle.
In this one job, however, the seeds were sown for a much larger project, and Mark's L200 is now about as far from standard as it's possible to be. Since having the cage fitted, he has reached an agreement with Chris Hill from Essex-based TBR UK, which has entailed the L200 being used as a showcase for the firm's products. 'The arrangement is mutually beneficial,' explains Mark, 'because TBR gets a lot of publicity from the truck being present at shows. It's very attention-grabbing, which is where the pluses for me come in to the equation!'
Clearly, the L200's aesthetic credentials are very important to Mark, but that does not mean he is shy about taking it off-road. In fact, he's just started getting in to fun days and he also enjoys a bit of light green laning. 'I'm looking forward to doing more of this stuff when I get the time,' he explains, 'and I've been really happy with how the truck has performed so far.'
A brief glance at the list of modifications indicates that this pick-up has been developed with overland adventures in mind. For a start, there's a 45-litre Engel fridge-freezer in the rear and the standard interior has been supplemented with Scheelmann seats for extra support and comfort over the long haul. There's also an Extreme Air on-board air compressor, a roof tent and a 140-litre long range fuel tank – all of which mean this vehicle could be ready to head out to the wilderness tomorrow, if it had to, and do an admirable job of looking after its passengers.
Alas Mark doesn't have the time to go on a massive trip at the moment, but he's keen to use the L200 as much as possible and hasn't ruled out the prospect of embarking upon an adventure at some time in the future. The roll cage, which precipitated his love of modifying has been removed with this in mind, freeing up valuable storage capacity in the loading bay.
He swapped the cage for an ARB hard top and a pair of new front wings, so the vehicle looks as good as new to the casual observer.
In fact, you could argue it looks even better than new since this particular L200 has a distinctive appearance from every angle. An ARB front bumper provides a home for the Magnum 8000 winch, while the rear A-bar was sourced in Thailand. As Mark comments, 'There's an awful lot more off-the-shelf kit available for these vehicles than people think. It's just a question of looking.'
The arrangement with TBR has helped Mark in this respect, of course, but the amount of equipment featured on his car demonstrates the variety of products available. Moreover, with companies like TBR developing the market at such a rapid pace, the range of modifications and accessories looks set to grow even larger in the coming years.
And it isn't just bolt-on bumpers and hard tops that are available for the L200. Mark's truck features a two-inch Old Man Emu suspension kit, which includes shock absorbers, front torsion bars and longer leaf springs for the rear. The kit actually comes with five-leaf units for the back axle, but Mark opted for an additional leaf in order to compensate for the weight of the roof tent. This is mounted on the Outback roof rack and demonstrates the massive potential of double cab pick-ups for vehicle-dependent expeditions.
The raised suspension makes room beneath the arches for a set of 32x11.50R15 Goodyear Wrangler MTRs, which are mounted on 15x8 CW alloy wheels. These give an extra bit of ground clearance, which Mark claims is sufficient to circumvent the problems associated with the unimpressive departure angle that is a characteristic of most pick-ups.
'I've never had a problem with the drop-off,' he states, 'but I accept that it'll never compete with off-roaders that have less of an overhang.'
What the L200 lacks in this respect, however, it makes up for in others. After all, not many extreme off-roaders offer interior accommodation for five passengers and have enough space for all their kit as well. The point is that people choose vehicles on the basis of intended use. Agreed, you don't see many double cab pick-ups on the challenge circuit… but then again, it's rare to find a Suzuki SJ trekking across the Sahara Desert.
With this in mind, the extensive underbody protection featured on Mark's vehicle is eminently sensible. After all, if ever he does take it on an overland trip, it's worth minimising the chances of a mechanical breakdown by limiting the potential impact of exposed rocks and uneven road surfaces on the underside. The front skid plate, transfer box protector and fuel tank guard are all manufactured by Asfir. Although leading to an increase in weight, they offer valuable peace of mind when Mark ventures in to the rough stuff.
When it comes to the engine, Mark has not been able to follow the route favoured by many double-cab owners and fit a performance chip. This is because his L200 was manufactured in 1999 and the power plant is not suitable for such a modification. He's squeezed a bit more go out of it with the K&N air filter and he is waiting for a larger intercooler to be fitted, which should bring about a further increase. He's not too bothered about this element of the truck, however, and claims to be perfectly content with the current level of performance delivered by the 2.5-litre turbodiesel lump.
What he is bothered about, though, is fuel economy, and the L200 comes up trumps in this respect. That's because Mark runs with a GKN overdrive on the standard five-speed manual transmission, which allows the engine to work at a much more relaxed pace on the open road. Mark estimates that with the standard transmission configuration, the L200 did about 70mph when it was revving at 3000rpm. This speed increases to about 90mph, he thinks, with the addition of the overdrive, leading to a quieter journey and significantly improved fuel consumption.
A Safari snorkel and raised breathers ensure the pick-up will wade through any water that gets in its way, and the ARB sill protectors mean it can be jacked from any point along the entire length of the wheelbase should the need arise – although, with air-locking diffs in both axles, this should be something of a rarity. The rear bumper incorporates a swing-away wheel carrier and a jerrycan holder.
So as to create an ordered space for stowing equipment, Mark has installed an Outback drawer system in the rear loading bed. This features lockers at the sides and two sliding drawers that mean things stored further forward can be accessed just as easily as those near the back. It's a neat solution, which has even been trimmed with hard-wearing grey carpet for a refined finish.
Inside, an Outback roof console provides a home for various switches and gauges, and a CB is mounted on the dash. This will be joined by a Garmin GPS system in due course, which will be essential if ever Mark does use the vehicle for a long distance trip.
You could argue that the GPS unit is the only thing he would need to source before being ready to take on the world. With an Odyssey 1700 and an Optima Yellow Top providing the juice for the various powered items through a split-charge system that works in conjunction with the standard alternator, this truck is a dream come true for any serious overland traveller.
Of course, in the meantime, it's also a seriously sorted off-roader that has acres of pose appeal and gives a fine indication of the L200's credentials in the modifying stakes. That Mark takes such pride in the vehicle is hardly surprising, therefore, particularly when you consider the amount of time and money he's expended in getting it just the way he wants it.
It also helps explain why he didn't feel compelled to take offence when he read our road test of the Animal a couple of months ago. Indeed, as someone who is a massive fan of all manifestations of the L200, he was just glad that people were paying a bit more attention to the range…
ASFIR SKID PLATES, L200, ARB BUMPER, K&N AIR FILTER, MAGNUM 8000 WINCH, GKN OVERDRIVE, OLD MAN EMU SUSPENSION, GOODYEAR WRANGLER MTS, SAFARI SNORKEL, ARB ROCK SLIDERS
Share this article