Go West
Originally Published: July 2013
Words: Dan Fenn
Pictures: Dan Fenn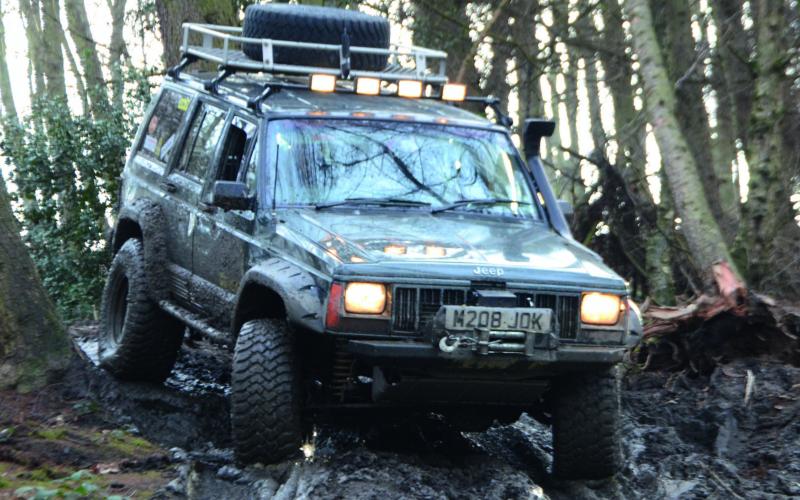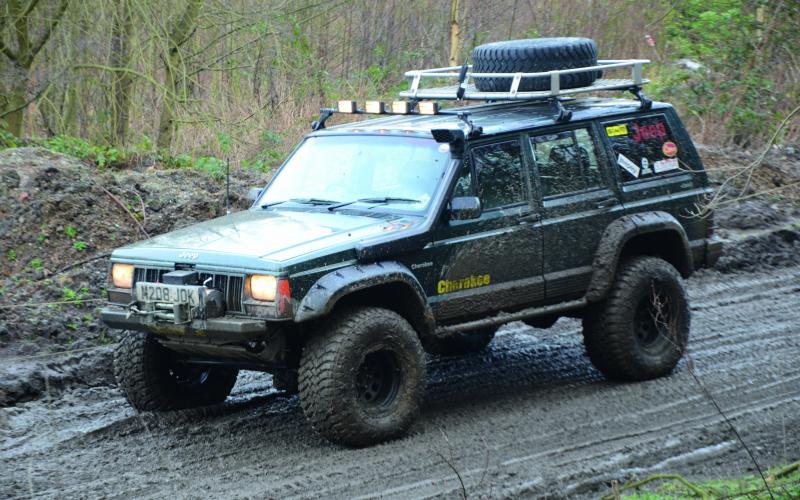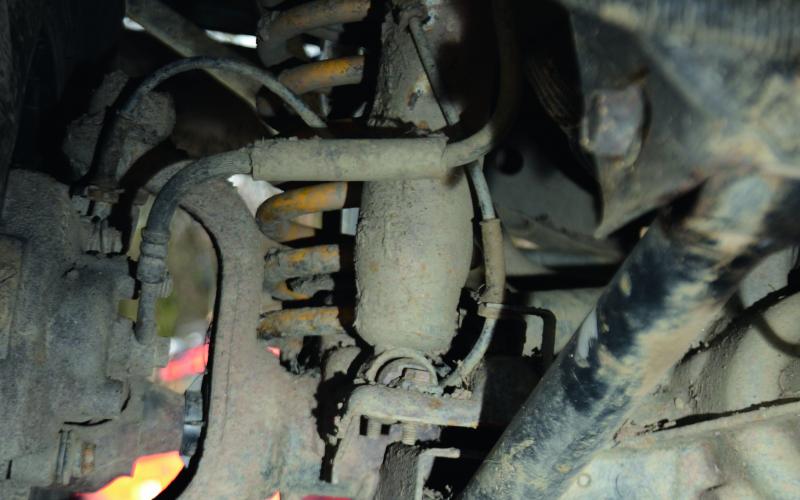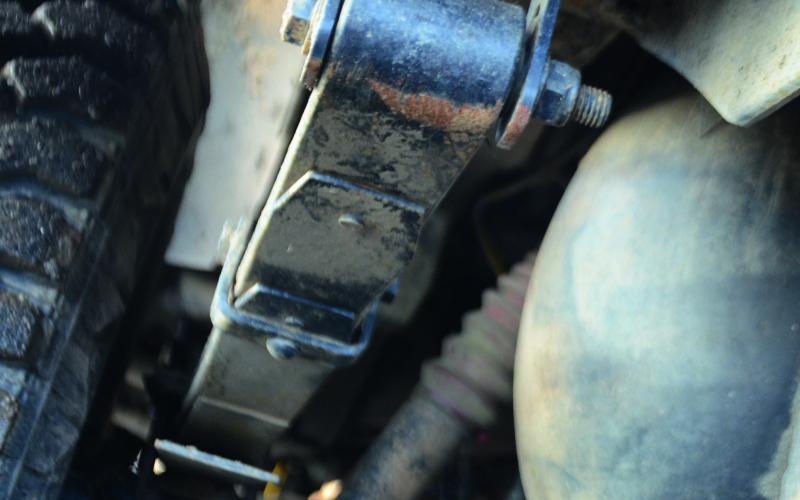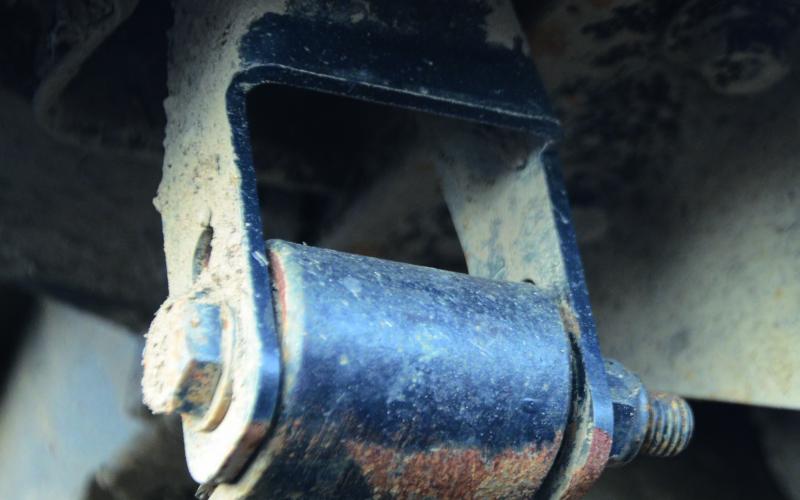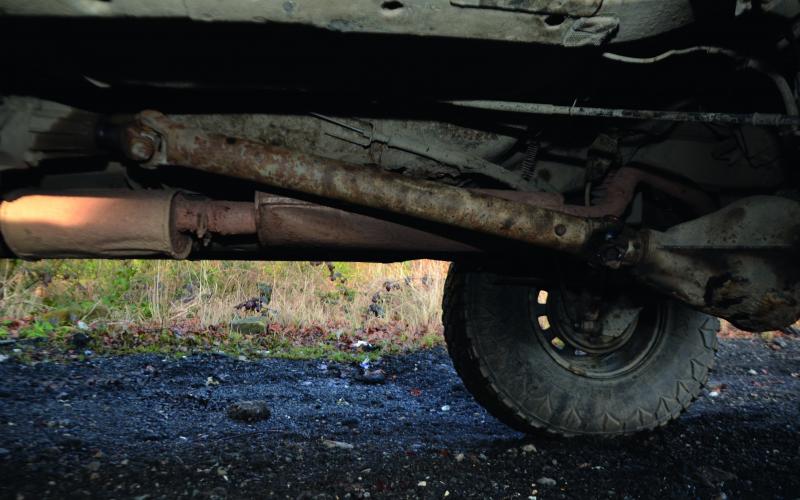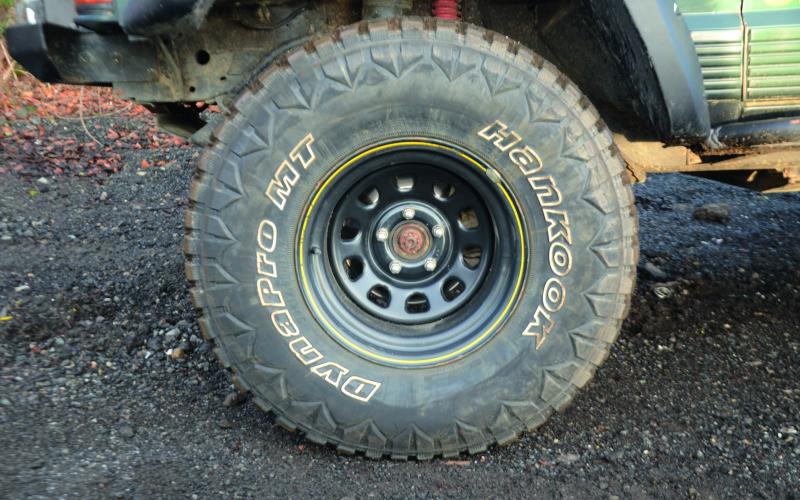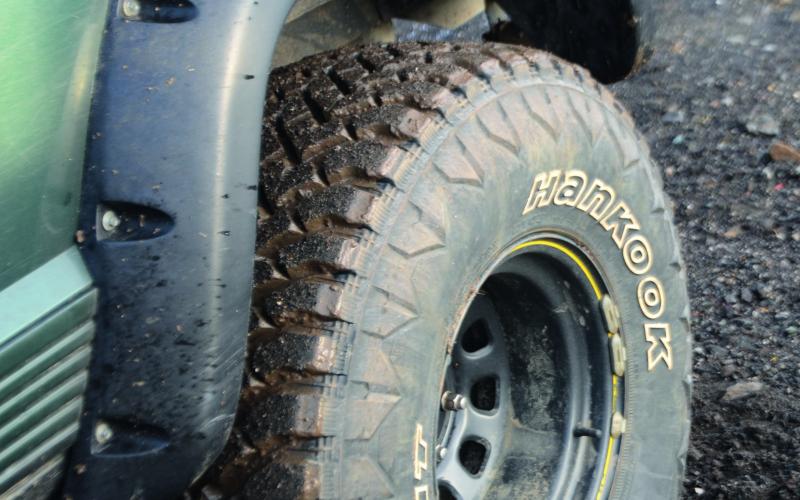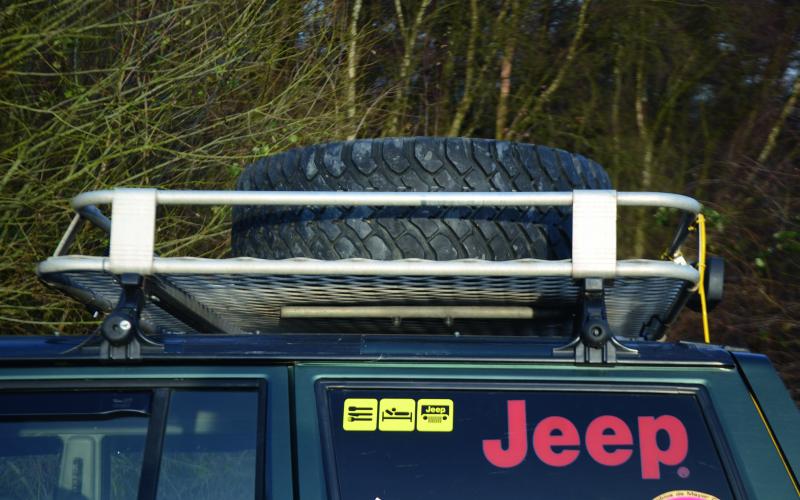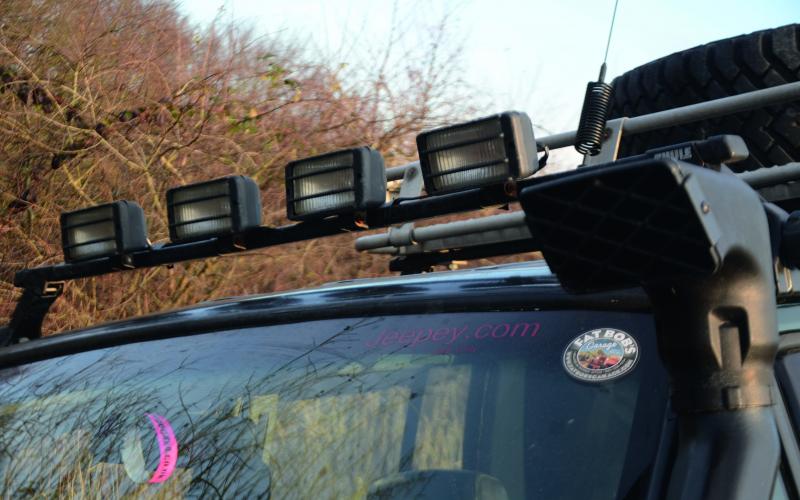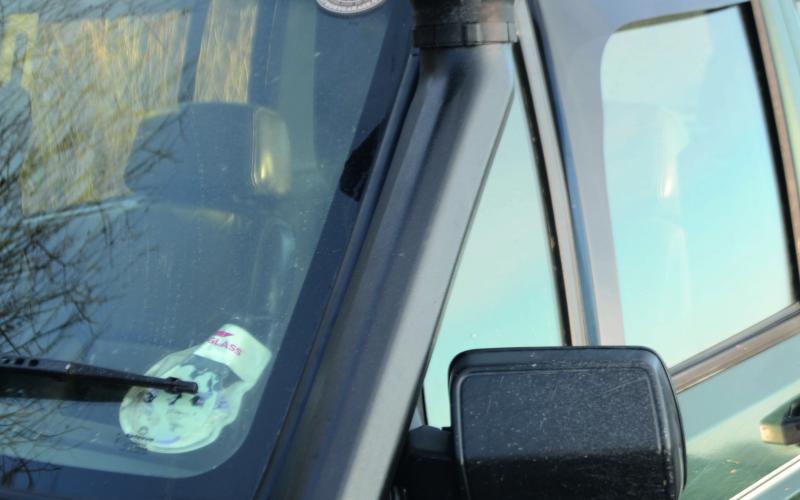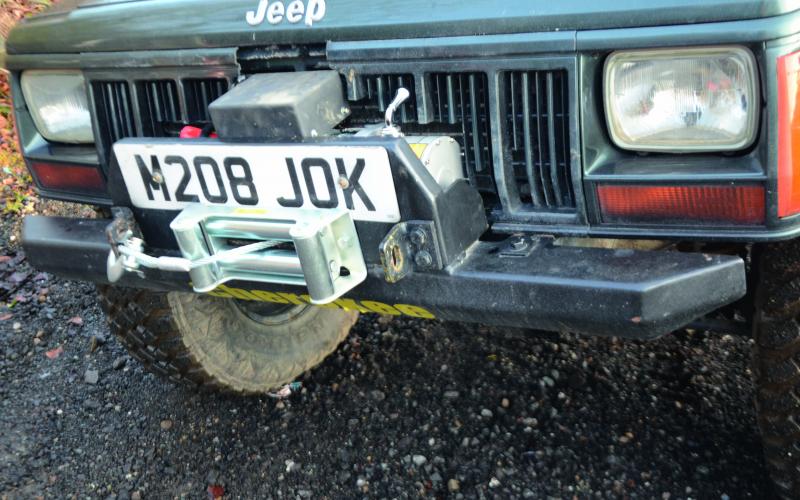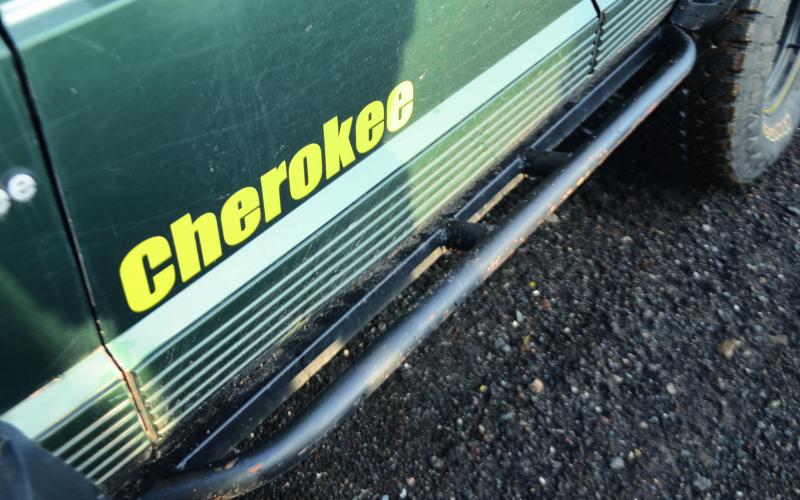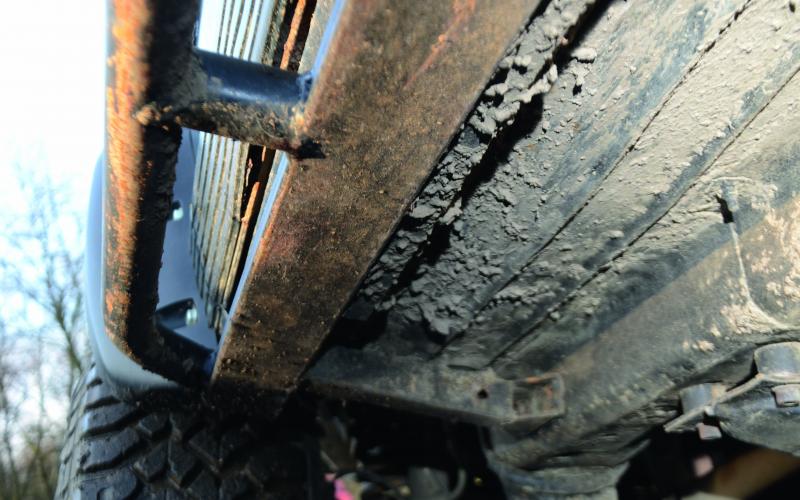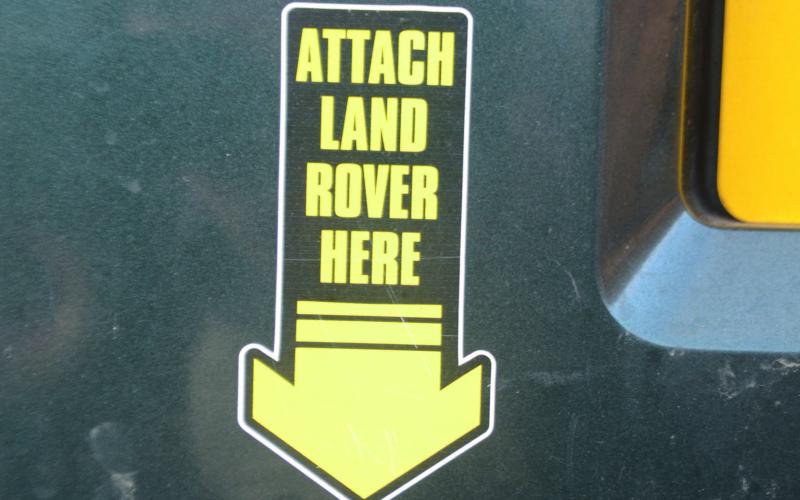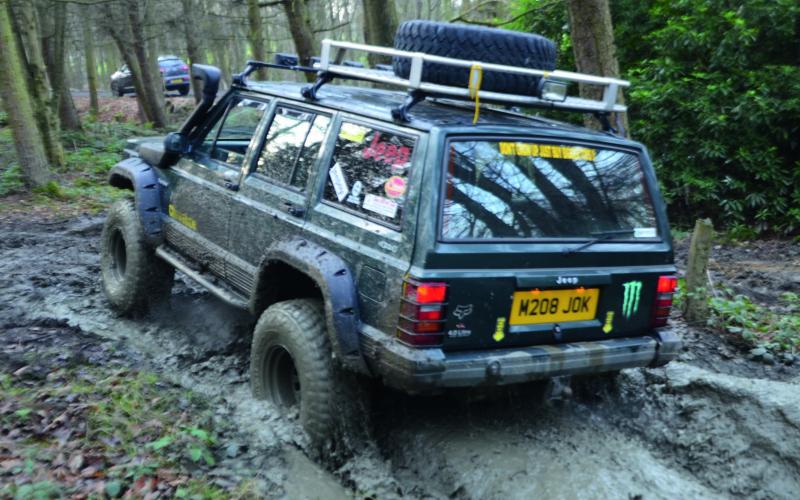 <
>
Richard Morsley had already owned a succession of 4x4s, all of them from Land Rover. But then he decided to head west across the Atlantic and buy a Jeep Cherokee instead. A great way to stand out from the crowd, sure – but how much off-road ability did he sacrifice in the process…?
If you're looking for a sound off-roader for not a lot of money, it won't be long before you find yourself thinking about the Jeep Cherokee. It's not the most hardcore of trucks (when it was launched in 1993, people compared it to the Volvo estate of the time), but it's got two live axles and a proper transfer case, and few 4x4s of any kind are more manoeuvrable in rough ground.
All these things stood in the Cherokee's favour when Richard Morsley was looking for a new vehicle. Most of all, though, what appealed to him was what it wasn't: a Land Rover.
'I went with the Jeep mainly to be different,' he admits. 'But also for its reliability. So far, I've had a Defender 90 200 Tdi, a Range Rover 3.9 Efi soft-dash and a Disco 200 Tdi, all modded up for off-roading. And to be honest, I've found its off-road capabilities to be the best out of all of them.'
When you hear people say that kind of thing, nine times out of ten they're talking about how they chose something Japanese. But despite being cheap to buy when it was new, and having a typically American approach to interior quality (that is to say, putting it at the bottom of the list), the Cherokee is actually a pretty dependable truck. The 4.0 straight-six petrol engine is bomb-proof, its transmission only tends to suffer problems if it's never put into four-wheel drive for years on end and though the Dana 30 front and 35c rear axles aren't famed for their strength when you take them crawling on super-grippy slickrock, you'd have to hit them with a combination of absurdly big tyres, a crass right foot and some properly haggard terrain to find them out in typical British conditions.
Being American, of course, the Cherokee benefits from there being loads and loads of kit available for modding it. And Richard's has… actually, not all that much. It looks pretty hefty, with a set of 33x12.50R15 Hankooks projecting a nicely menacing image from beneath their extended arches, but this is actually a good example of a truck that's had a sensible amount done to get the best from it without going mad.
You can get some pretty barmy lifts for the Cherokee, for example, but Richard has contented himself with just 3". This is achieved using longer coil springs up front – but at the back, where Cherokees of this era ran on leaves, the standard springs simply mount on dropped blocks to gain the extra height.
You wouldn't call this a shoestring build by any means, but Richard certainly doesn't believe in spending lots of money when spending less money is an option. The 4.0 engine's thirst is offset by an LPG conversion, for example, and the back axle runs a Spartan Locker – an auto unit closest in character to something like a Detroit or Lock-right, whose primary reputation back home in America is for dishing up a great performance at a supremely good price.
The front bumper, too, is simply a proprietary unit carrying a 12,000lb winch, all basic design and heavy-duty manufacture. There's no frills to it, but it does the job. At the back, meanwhile, you'll find the standard factory bumper – strong enough to take a knock, but if the truck gets beached in ruts it wouldn't be up to a lift-and-slew high-lift recovery.
One of the main advantages of a hardcore back bumper is that you can put a swing-away spare wheel carrier on it. The Cherokee left the factory with its spare mounted upright on one side of its boot, which did nothing for cargo space and makes life very uncomfortable if you're running a bigger size. Richard's solution is to carry it on a roof rack, which isn't ideal in terms of access or weight distribution but does the job perfectly well considering what the next cheapest alternative would be.
Beyond this, the list of what's original goes on and on. Chassis, engine, gearbox, transfer case, propshafts, brakes, steering – all are untouched. In the latter case, a steering guard aims to keep that as it is, and there's a pair of rock and tree sliders to keep the sills honest. Protection is a big deal for Richard, and he carries a range of tools for when he's off-roading and things go wrong.
There's a snorkel on the list to provide yet more peace of mind, and beneath those lavish extensions the original wheelarches have been trimmed back to make way for the big tyres. The Cherokee's monocoque construction means a body lift isn't possible, which leaves just this and the taller suspension to create whatever extra room is called for.
It's not the sort of never-ending spec list you see in these articles sometimes, but what Richard has done to the Cherokee is enough to enhance an honest off-road machine almost beyond recognition. And as we've already established, he's very happy with the results. 'The only downside is the cost and availability of parts. With Land Rover, you can get anything second-hand or cheap, but with Jeep it's difficult to find.'
Enough to put him off? Not a chance. Instead, he's already cooking up his ideas. 'My next plan is to upgrade the rear suspension to coils instead of leaf springs, and give it an extra 1" of lift on top of what it's already got. Also, I'm planning to add a winch bumper and winch to the rear of the car.'
Not exactly small projects, then, and this does have the feel of a Cherokee that's just setting out on the road to becoming a far bigger deal than it already is. Either that or Richard's just being pragmatic, enhancing what he can without pouring a load of money down the drain.
One thing you can be sure of, at any rate. If reading this tale of how easy it is to turn a basic Cherokee into a skilled off-road vehicle has whetted your appetite, you'll find that buying one of your own shouldn't cost you an arm and a leg. Unlike some of the Landies Richard used to own, this Jeep enters old age without holding its value to ridiculous levels or turning into some sort of latter-day classic. Perfect for modding – and, whether you want to go crazy or keep it super-sensible, a truck that's pretty much guaranteed to give you a good result.
Share this article