Boom Boom
Originally Published: June 2013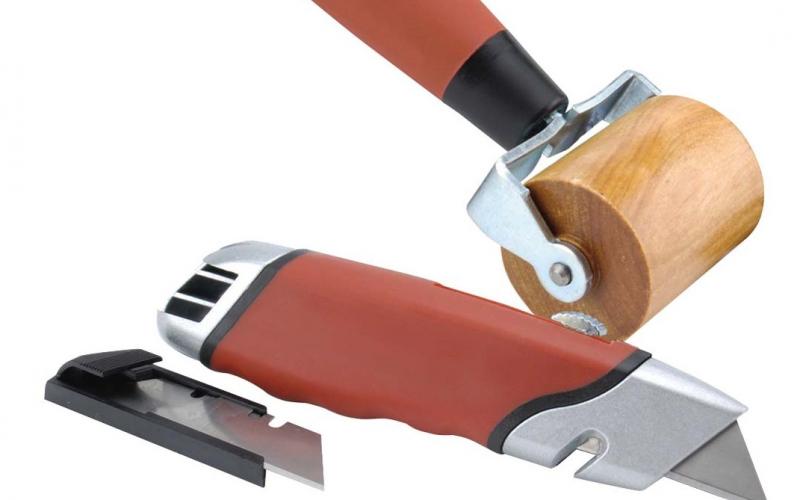 <
>
Installing thermal or acoustic protection is the sort of job that's very easy to do, but even easier to do badly. Ill-fitting slabs of mat don't do the job properly, and if they're not stuck on right they might as well not be there at all.
Now, you don't need to be a master craftsman to avoid falling into either of these traps. But a good set of tools never hurt anybody, so Boom Mat's new pro-quality knife and roller set has got to be a good thing.
Yes, we know it looks like any old Stanley knife and veneer roller, but the people at Boom Mat make acoustic and thermal matting for a living, so you'd figure they should know what it takes to instal the stuff properly. The knife has three positions and screw-free blade changing, the roller has a 2" wide maple surface to avoid visible signs of tracking and both have rubberised anti-slip handles.
See, specialised tools for doing the job right. 'Boom Mat's new retractable Blade Lock Knife gives you a clean cut for a perfect fit and can be handy for any workshop or household use.' Doh!
Even if they do have a whiff of DIY about them, these are still good tools that'll pay for themselves in a day's work if you're installing matting in your truck – and we wouldn't mind betting you'll still be using them next time you do the same job, too. You'll pay about £20 or so for the pair – you can search out your nearest stockist at www.boommat.com.
Share this article