More Grinding for Your Money
Originally Published: April 2014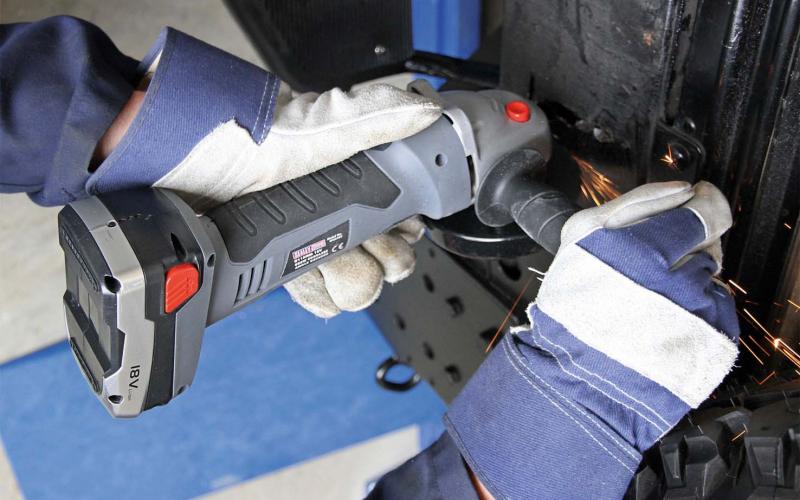 <
>
Sealey Tools has a new angle grinder for you, but with a difference.
The CP5418V Cordless Grinder uses lithium-ion batteries, which the company says maintain a higher level of energy density with a flat discharge curve. In English, that means they last longer than conventional batteries.
The grinder has a 115mm disc diameter and is powered by an 18v battery which is chargeable in one hour. It has an 800W motor spinning up to 7000rpm, and with a second battery on tap it should see you grinding for that bit longer.
The unit weighs in at 3.5kg, and a spindle lock allows for simplified disc changing and easier adjustments of the guard.
RRP for the grinder is £199.95 plus VAT, but when did you ever see a power tool that wasn't on sale with a tasty discount? Sure enough, Sealey is currently offering the CP5418V at £149.95, again plus the VAT, until 31 May.
You'll find this promotion at your local stockist, on Sealey's app or online, at www.sealey.co.uk. Always good to grind out a deal, etc etc.
Share this article