Evo2 Headlamps for Jeep and LR
Originally Published: February 2015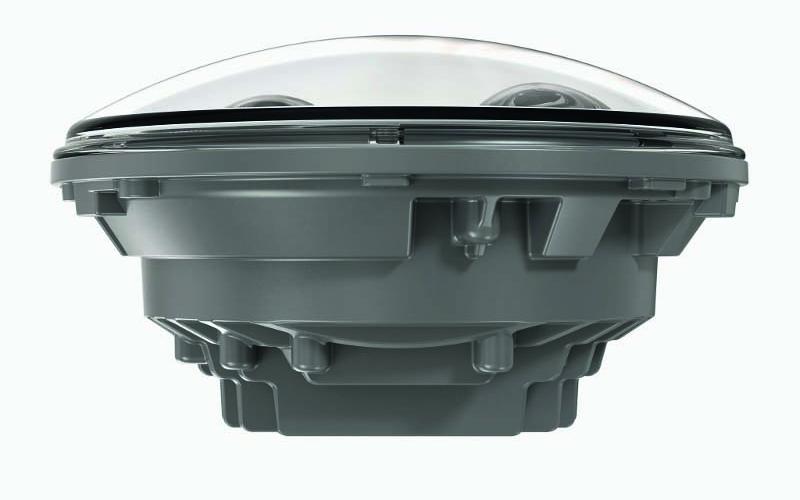 <
>
Auto electrical specialist Mobile Centre has just launched its new Model 8700 Evo2 headlamp range – a set of 7" round lights specifically tailored for the Land Rover Defender but also suitable for use on certain versions of the Jeep Wrangler. This features an integrated daytime running light (DRL), which is fully legal for road use and can be retro-fitted without any need for drilling holes or making new electrical connections.
There are two types of light in the range, the first a simple unit with high and low beam only which will fit as a direct replacement in most Defenders. The second version has an integrated front position light, which is required in vehicles with the SVX-style front end – in which the side light is integrated within the headlight unit. This is the version that's ideal for use on Jeep models which require an integral side light to stay street legal.
The lights themselves put out almost 50% more raw lumens on high and low beam alike than the original Evo units they replace, and their high-beam function now has added comfort light to increase the size of the beam pattern. Another very useful feature is that their operating voltage range has been expanded downwards, from 11.4-32 volts DC to a massive 9-32, meaning they'll still kick it out on trucks with rickety old wiring looms. Best of all, despite these improvements, they're actually cheaper than before – and they come with a limited lifetime warranty to boot.
As with all the 8700 range, the Evo 2 lights offer a choice of Black or Chrome inner bezels. The basic high and low headlamps carry a recommended retail price of £499 plus VAT per pair. Add sidelights and DRLs, and that price climbs to £559 – not cheap, but since when was this a good area in which to cut corners? To find out more, go to www.mobilecentre.co.uk.
LAND ROVER DEFENDER, HEADLAMPS, JEEP WRANGLER, MOBILE CENTRE, DAYTIME RUNNING LIGHTS
Share this article