An Engineered Answer to Land Rover Theft
Originally Published: July 2015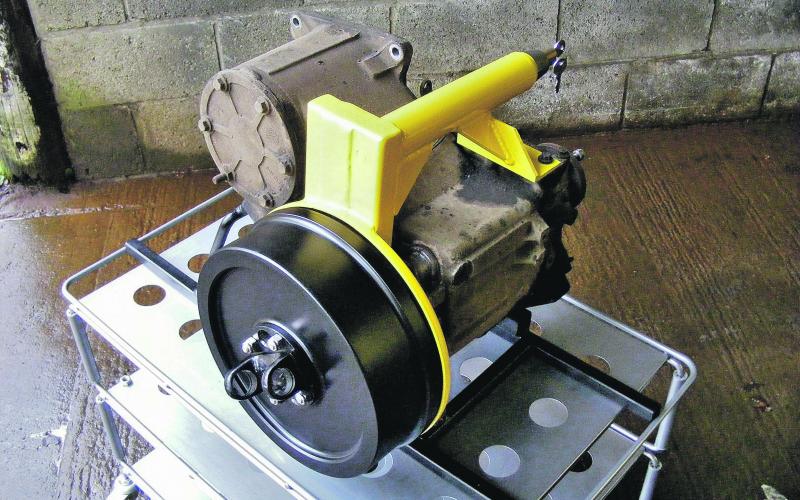 <
>
Spinney Engineering has come up with a revolutionary means of stopping thieves from making off with your Land Rover. Called the Rat Trap, this is available for Series vehicles from 1948-1984 and Defenders from 1984-on.
'This is a Victorian solution to a modern epidemic,' says the Rat Trap's inventor, owner of Spinney Engineering Andrew Poulson. 'The thief walks up to the vehicle, takes a hammer and screwdriver to the lock, breaks it, pops the truck into neutral and takes the handbrake off to try a bump start or roll it away… but it won't move!
'What does he do next then? He hasn't got time to start stripping the vehicle down on the owner's drive!'
The device, which aims to receive Thatcham approval in the near future, works by physically locking the transmission in gear. It uses a spring-loaded latch to interlock with a ratchet located within the transmission, which is engaged and disengaged with the turn of a key.
A lock chamber extends from the device and through a 2" hole which needs to be made in the front of the seat box. Having parked the vehicle as normal, you turn the key in the slot under your left leg and walk away – leaving a Land Rover which can't be physically moved.
Constructed using stainless steel, brass and armour plating, the Rat Trap is strong and durable – and locates on your vehicle out of sight of nosey thieves. The prototype model shown here shows the key chamber jutting out from the seatbox, but on production models the lock sits further back.
More applications are being developed at present, and soon there will be Rat Traps available for all Land Rovers – a process which Andrew says takes no more than three hours (tea break included!)
The Rat Trap is made in Lincolnshire, but Andrew tells us that he has had interest from far and wide – including from a prospective distributor in Australia.
Here in the UK, the Rat Trap for Series models is priced at £490, while the cost for Defender models is £590. These prices include your choice of either delivery or fitting, courtesy of the manufacturer – which can be found at www.spinney-engineering.com.
LAND ROVER DEFENDER, ANTI-THEFT, LAND ROVER SERIES, SPINNEY ENGINEERING
Share this article