E-Mark for Wilderness LEDs
Originally Published: August 2015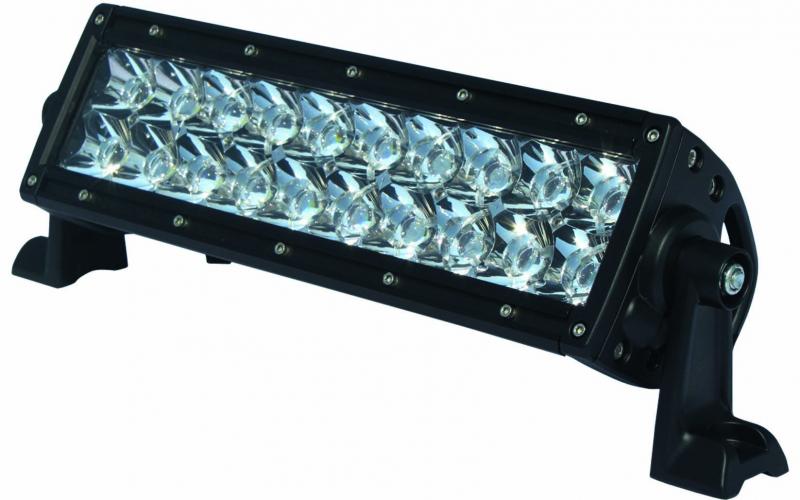 <
>
Wilderness Lighting has been awarded E20 approval for its Solo and Duplex LED lights. The new E-mark, which applies to 10" and 20" versions of both products, means they can now be used legally on the road with your vehicle's main beam.
The lights can be used in pairs on any car, van, light truck, HGV or of course 4x4. With two 20"Duplex LED arrays providing up to 22,000 lumens, that's the equivalent of having TWENTY 8" halogen spotlights on the front of your vehicle.
This news can only help hasten the rise of LEDs – which has already become pretty meteoric over the last few years. It only seems like yesterday that LED lights started coming on to the market, but they're already a firm must-have for hardcore off-roaders – as well, increasingly, as people who just use their 4x4 as a tool and want to be able to keep on doing so safely after dark.
In businesses like agriculture, forestry and quarrying, health and safety is king – and being able to work efficiently doesn't score too shabbily either. The light you get from LEDs is very white in comparison to old-style halogen bulbs, which gives better contrast and is closer to natural sunlight which the human eye prefers. Studies have shown that this reduces driver fatigue, as the eye has to adapt to the yellowish tinge more traditional light sources have.
Quite simply, using LEDs is brighter too. Wilderness gives us this example: 'A 55w light gives out around 800 to 900 lumens. One Wilderness Compact light gives out over 3200 lumens and only asks for 1.5 Amps at 12 volts, versus 8 Amps for the halogen. So if you replace eight halogen lights with Wilderness compacts, you will save over 50 Amps and have over 25,600 lumens versus the halogen's 6400.' In other words, spend it once, spend it right.
The Wilderness range is enormous, with various shapes and sizes of lighting solutions offering affordable prices on entry-level units, massive levels of illumination at the top and features like DRL provision and switchable beam patterns. When it comes to toughness, the housings are sealed to IP69K (the highest available international standard for dust and water ingress), and Wilderness is bringing an ever-wider range of fitting kits on to the market all the time.
Having partnered the recent 2015 Welsh Xtrem, Wilderness is serious about every part of the off-road market. And so they should be, because this is serious kit – especially now it's legal for road use too. To shed some light on it all, visit www.wildernesslighting.co.uk.
LED LIGHTS, WILDERNESS LIGHTING
Share this article