Volkswagen Touareg ♦ Vehicle Test ♦
Originally Published: May 2010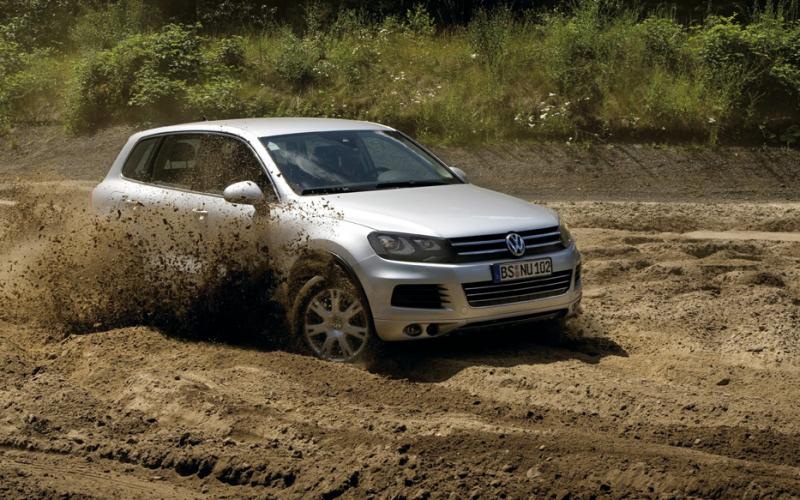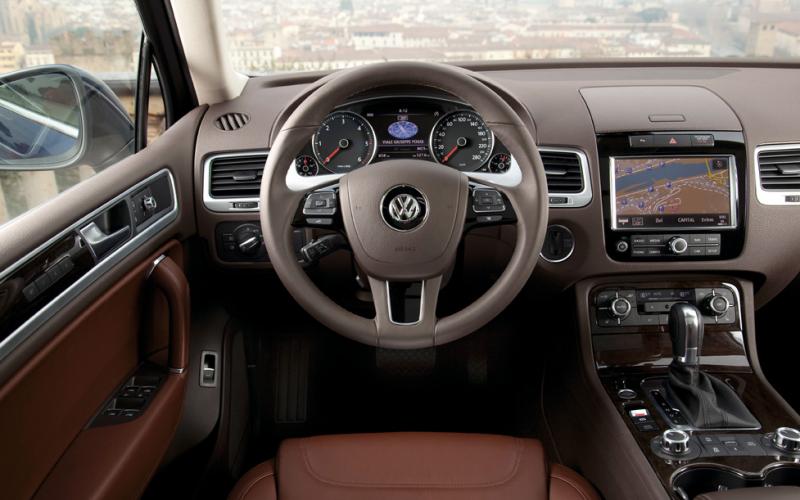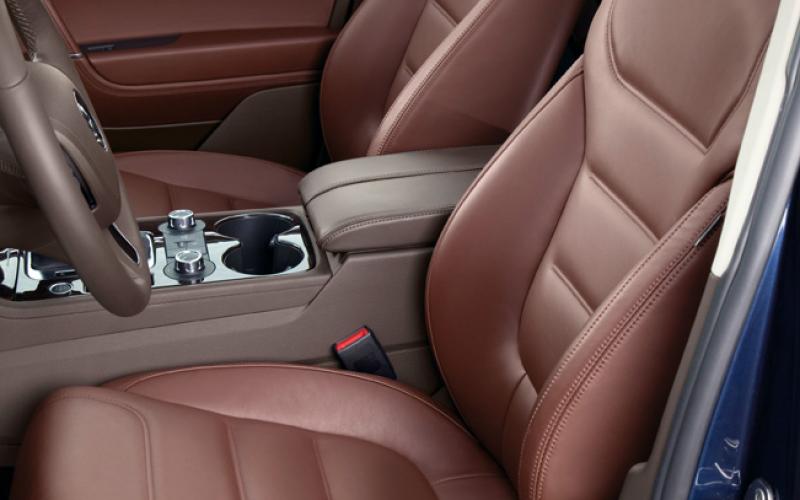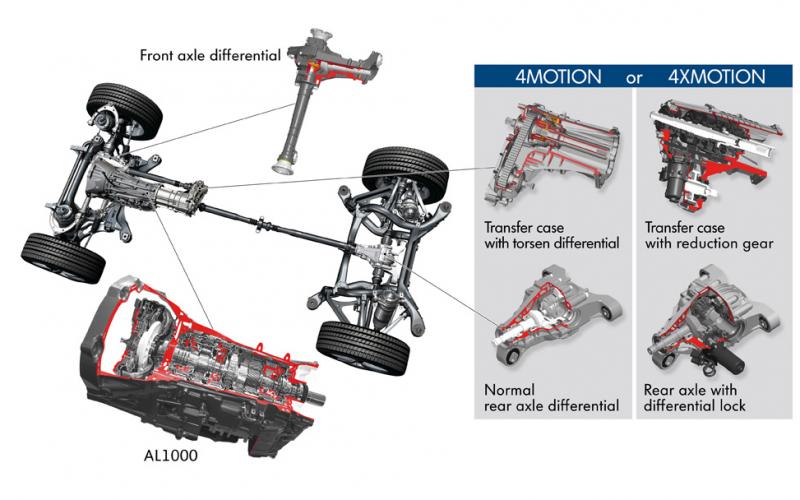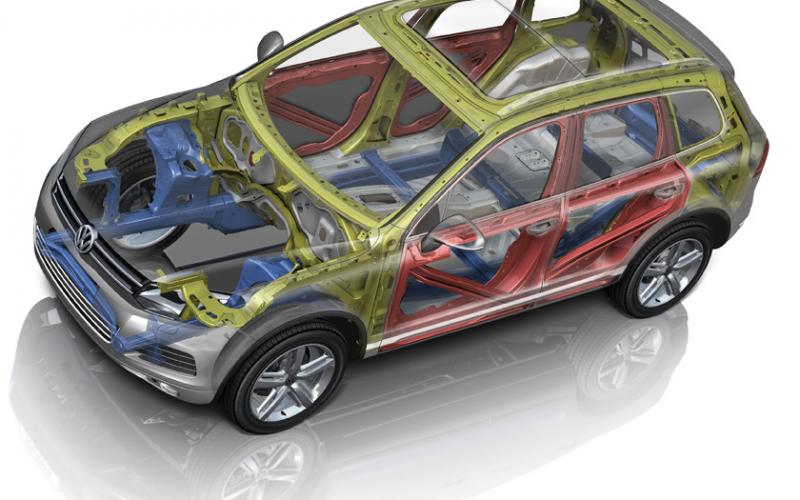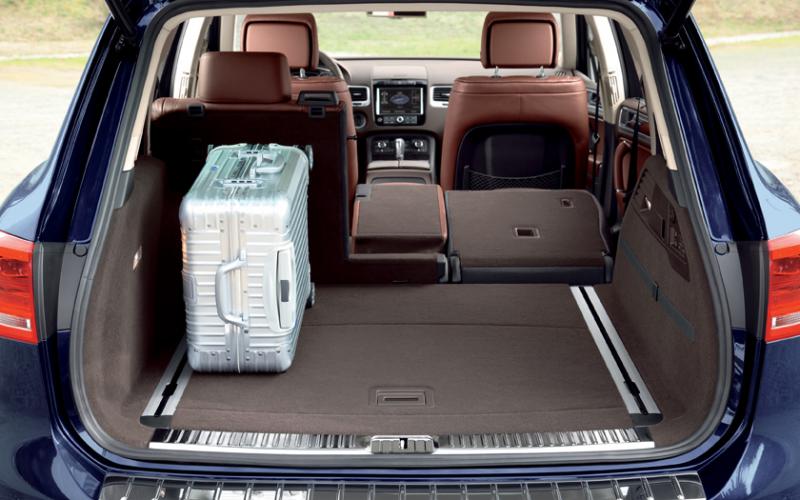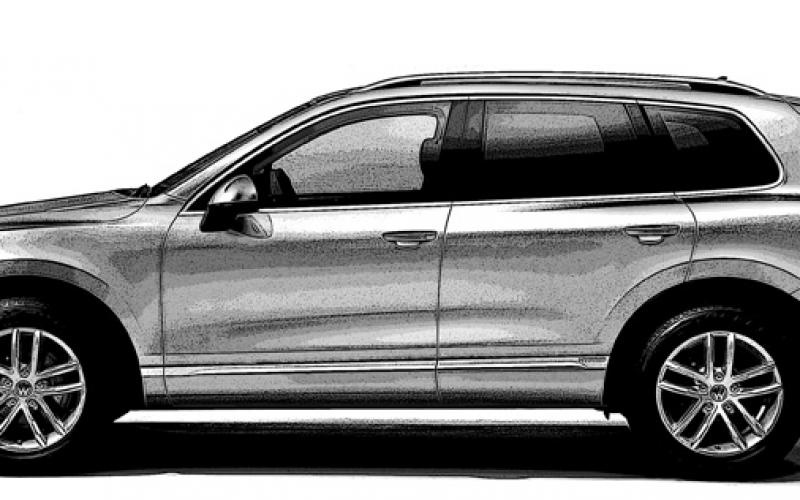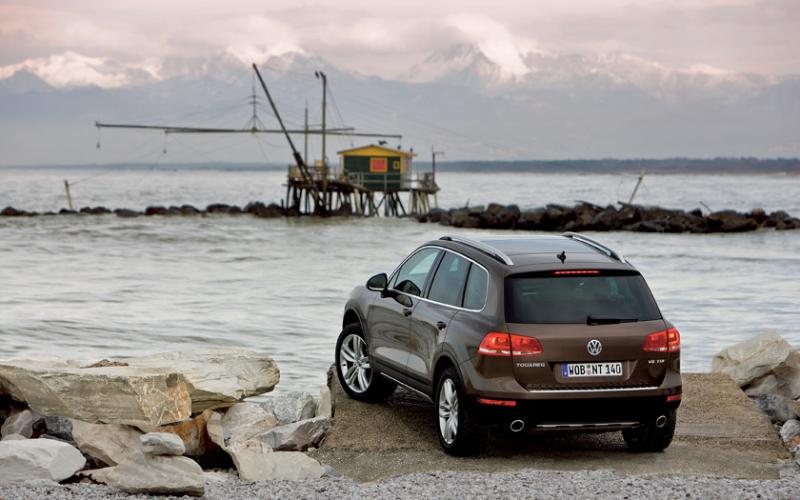 <
>
Reinventing an icon is never easy. Britain went through ten prime ministers during the time it took for Land Rover to make any significant changes to the, er, Land Rover, and while the Volkswagen Golf has been through six generations since 1974, a Golf is still very much a Golf.
It may be the case that the original Golf was actually smaller than its little brother, the Polo, is now, but you still wouldn't mistake one for anything else. The same is the case with the latest version of the Touareg; all new it may be, but you don't have to look at it twice to know what it is.
This is despite VW design boss Walter de'Silva's assertion that the new Touareg's proportions are 'completely different from the first one.' That's why, in his words, it's 'not arrogant, not aggressive, not a typical SUV.' Yes, the Touareg has turned cuddly.
If you find this hard to get your head around just by looking at the vehicle, whose new family face and lower roofline do indeed make it look smaller in the metal than the old one (even though it's actually a little bigger), a brief look at the power trains on offer should convince you that a gas-guzzler, this ain't. VW has a global strategy for all-sectors market leadership in electric propulsion by 2018, and this latest Touareg is a major step along the way. The old one was launched with a conventional V6, and a V8 followed on; now, the only petrol engine available is a hybrid, combining a 3.0-litre supercharged V6 with a parallel electric motor to achieve 380bhp and 428lbf.ft while returning 34.5mpg on the combined cycle.
That's more than 40% better than the less powerful V8 in the old model, and it's the same deal with the new diesel engines. Yes, new diesel engines: the sad news, ladies and gentlemen, is that the legendary 5.0-litre TDI is dead.
The passing of the legendary V10 diesel might be the end of an era, but truth to tell it was already past its sell-by date. VW has long since learned how to get more power from smaller units, using less fuel in the process, and when partner company Audi launched the Q7 with a 4.2-litre V8 diesel developing more power and torque at lower revs, and using less fuel into the bargain, it didn't take a genius to work out what would be going into the Touareg.
Replacing the V10 as the flagship engine in the new vehicle, the V8 has been worked over to develop 335bhp and 590lbf.ft, the latter from 1750rpm. That'll shift the 2200kg Touareg to 62mph in 5.8 seconds, but what you really notice is the vast improvement in cabin refinement as it does so. The old V10, magnificent though it was, had started sounding distinctly truck-like in comparison to newer-generation units, and for this reason alone its time had come. Pausing only for a waking dream about how very suitable it would still have been for VW's forthcoming double-cab, the Amarok, we have to say that it won't be missed.
Good though the V8 is, however, the vast majority of sales will go to the more affordable 3.0 V6 TDI. Based on the engine from the old model, this gives you 237bhp and 405lbf.ft while putting out 195g/km and returning 38.2mpg – basically, the same power and torque for a lot less fuel. Just as important, it comes close to matching the V8 for refinement, pulling smoothly and quietly through all eight gears.
Yes, eight. The new Touareg has an eight-speed auto as standard, with not one but two overdrive ratios helping keep the lid on engine noise and fuel consumption at higher speeds. As a result, it's whisper-quiet on the motorway; as a rule of thumb, if it's the wind noise that you find intrusive, you're in a pretty quiet car (or one with no roof), and that's the case here.
Somewhat ironic, then, that in the hybrid version we didn't experience that weird silence you get when pulling away on electric power only. Volkswagen says the vehicle can be driven at up to 30mph before the petrol engine kicks in, and the rev counter tended to bear that out during a brief test drive on busy suburban streets. First impression was that it's not as quiet as, for example, the Lexus RX450h, but a more prolonged session behind the wheel will tell all on that.
What the Touareg certainly does have is a far more practical internal layout than the old model. Just as well, because this is an area in which it had been left behind, but without trying any seven-seat tricks it provides a neat, flexible interior which can be configured to provide generous rear legroom or up to 1642 litres of cargo space. The rear seats slide front-to-back, allowing you to free up more luggage room depending on how long your passengers' legs are, and fold near-flat with an easy one-shot operation. It's miles better than the tedious set-up on the old one, which had long since been made to look silly by far less premium rivals.
Elsewhere inside the vehicle, it's all about looking after you with premium materials and quality hardware. There are five different models available, each with its own trim level; you can safely assume that none of them will be sparse.
Keeping the anorak stuff to a minimum, the range starts with the 3.0 V6 SE, which gives you 18-inch alloys, leather seats, two-zone climate, cruise, heated seats, auto lights and wipers, a DAB stereo with media-in socket, parking sensors, hill descent control, hill start assist and all the safety kit you'd expect at this level. There's more besides, too, in particular a fuel-saving start-stop system which kills the engine at rest then fires it back up when you touch the throttle.
Moving up the range, the Altitude model adds 19-inch alloys, sports suspension and a body kit, as well as  privacy glass, interior trim upgrades, Bluetooth and a leather steering wheel incorporating paddle shifts for the gearbox. Expect it to cost around four grand more; we preferred the SE version of the old Touareg, and we don't expect that to change.
Sadly, then, if you want the 4.2 V8 TDI engine, it's Altitude or nothing. In this case, however, just to confuse the issue still further, you actually get a load more kit than the V6 version. The body kit gets bigger, as do the alloys (up to 20 inches), and the list gains stuff like xenons, electric seat adjustment, electric tailgate, keyless locking, panoramic sunroof, multi-function console display and groovier leather, as well as yet more interior trim upgrades.
So, which of these trims do you get with the hybrid? None of them. The Hybrid has a spec level all of its own; you get the leather, xenons, body kit, interior trim, electric seats and power tailgate from the 4.2, as well as the 19-inch alloys from the V6. Again, there's more besides, like Bluetooth, paddle shifts and what VW calls a 'luxury dashboard', but if you're not losing the will to live by now, you're a better person than me.
If you've waded through to this stage, anyway, the very good news is that we've been saving the best 'til last. No, they've not decided to sneak in the W12 engine from the Phaeton or the 6.0 TDI from the Audi Q7. It's better still: just as they did with the Tiguan, the good people at VW have done the right thing by including an Escape model optimised for leaving the road behind.
Without this, we'd have been lamenting the Touareg's descent from off-roader to soft-roader status, because the rest of the range has lost the dual-range transfer box that allowed it to do so much more than people expected. Volkswagen expects the Escape to account for around 10% of sales, which is many more than would ever actually use the vehicle to anything like its full potential off-road; what they get is a vehicle with raised ride height, reduction gearing, centre and rear diff locks, matt chrome skid plates and side sills, protective black wheelarch edgings, headlamp washers and a longer-range fuel tank. It's not exactly Ladoga stuff, but you'll leave the average X5 or XC90 (or Touareg, for that matter) trailing in your wake while you nail the coolest picnic spot in the park. 
We're yet to experience the vehicle on anything more than a short man-made off-road course, but given the right tyres for the terrain it can certainly find enough traction. Articulation is very limited, especially with the optional air suspension pumped up to its maximum ride height, but the lockers and traction control go a decent way to making up for that. As usual with this kind of vehicle, we'd expect the limits to be set by the point at which the risk of doing damage, and the likely cost of putting it right, starts to outweigh the need to get where you're going. The Escape model's body protection will certainly shrug off scuffs and scrapes, but from what we've seen so far we wouldn't really trust it to take the sort of knocks off-roading so often inflicts.
The Escape is the only Touareg to retain (and possibly improve upon) the old version's off-road ability, but the good news is that it's still business as usual across the board on the towing front. All models are rated to 3.5 tonnes, with a noseweight limit of 140kg, and with more computer power looking after you than it took to get a man on the moon, we confidently expect it to be a rock in front of any trailer.
Having said that, the launch vehicles didn't totally convince us in a few areas where we'd have expected a 4x4 of the Touareg's pedigree (and price) to be pretty much untouchable. Other publications have commented on some of the interior surfaces having a 'brittle' feel; we didn't think that, but there's a clunkiness to some of the switches which doesn't sit at all well with the overall ambience of the cabin. Happily, the rubbishy old wobbly plastic pop-up lid for the dash-top bin has been replaced with something more appropriate (if hardly hewn from stone), and there's nothing we've found that really jars, but by the same token the feelings of surprise and delight you're supposed to get when experiencing a brand new design for the first time never really happened. It's very good, for sure, but all a bit conservative, and in terms of stowage space there's little sign of the imagination that made the Discovery, XC90 and Q7 so significant.
First impressions are that the Touareg is at least as good as any of these to drive, though we kept feeling an intermittent vibration through the steering wheel of the V8 TDI which, if it's common to every example, would put us right off. We weren't impressed by the noisy, squeaky windscreen wipers on one of the vehicles we drove, either.
Leaving these issues to one side, the Touareg remains magnificent. Volkswagen has brought its drivetrains right up to date, improved its refinement and sorted out its rear seat and cargo area, as well as adding a further handful of premium equipment. It's cheaper to run, easier to use and kinder to the planet: everything a modern SUV should be.
What it's not, though, is a vehicle that immediately smacks you between the eyes as being massively better than the one it replaces. How do you improve on something like the original Touareg, after all? Volkswagen's answer seems to have a lot of the if-it-ain't-broke about it. No bad thing, maybe.
---
Verdict 
That the original Touareg was hard to replace is illustrated by how similar to it the new one is. The 4.2 TDI is way better than the old V10, though, and the 3.0 V6 is much improved too. Off-road ability has been engineered out to save weight – you can still get it with the Escape model, but VW's forecast that 10% of buyers will choose this version sounds optimistic
+ Much improved engines and practicality. Far better fuel economy than before. Can still tow 3500kg
- Cabin materials not 100% convincing. Yet to show its own distinct character compared to the old one
How would the Touareg fare in our towing test? Click here to find out
Share this article