Double Or Quits
Originally Published: September 2007
Words: Alan Kidd
Pictures: Steve Taylor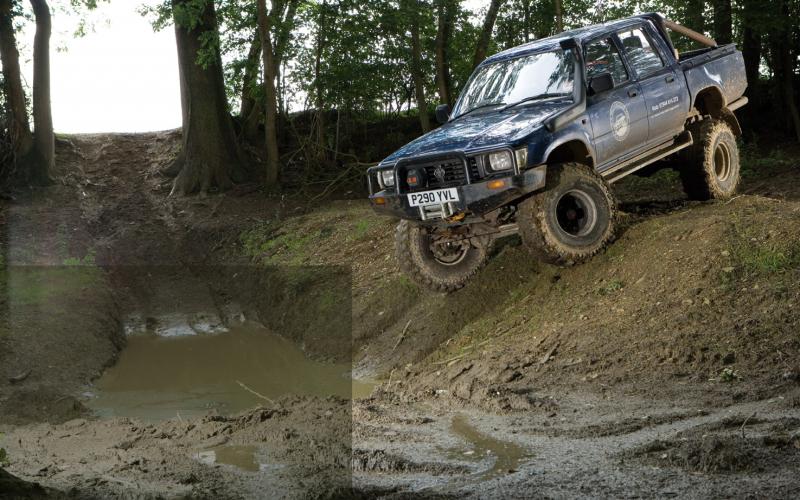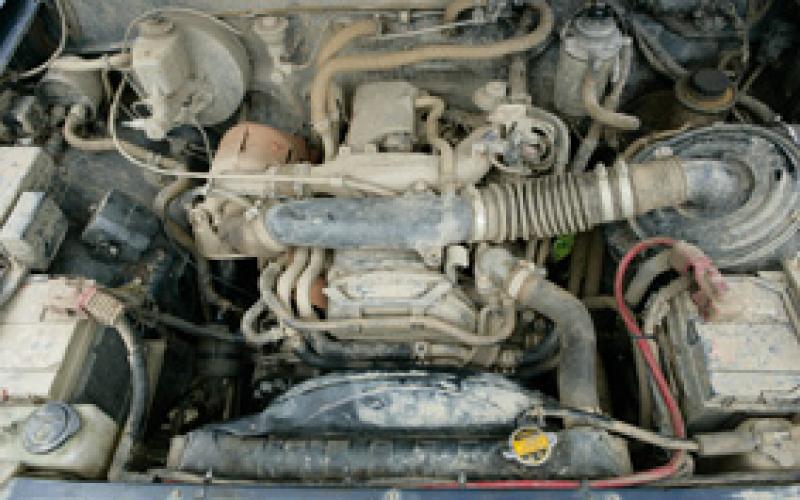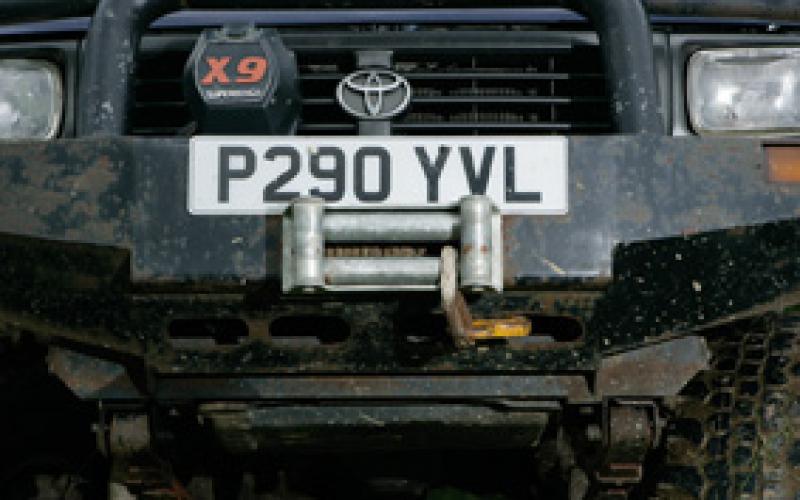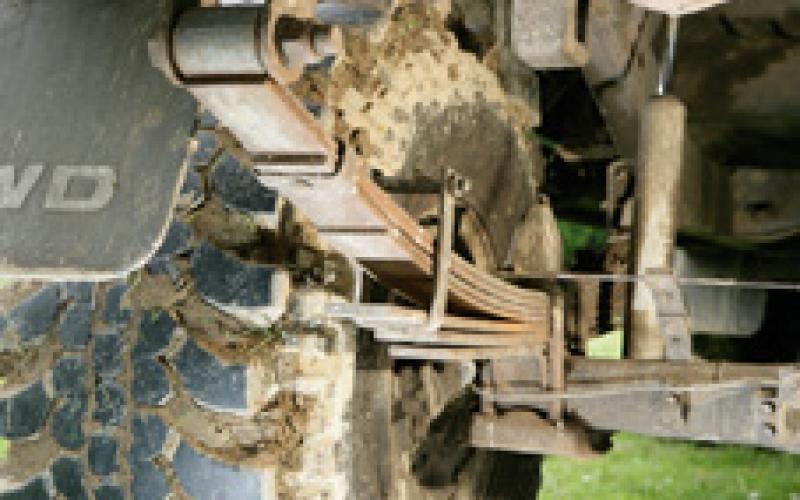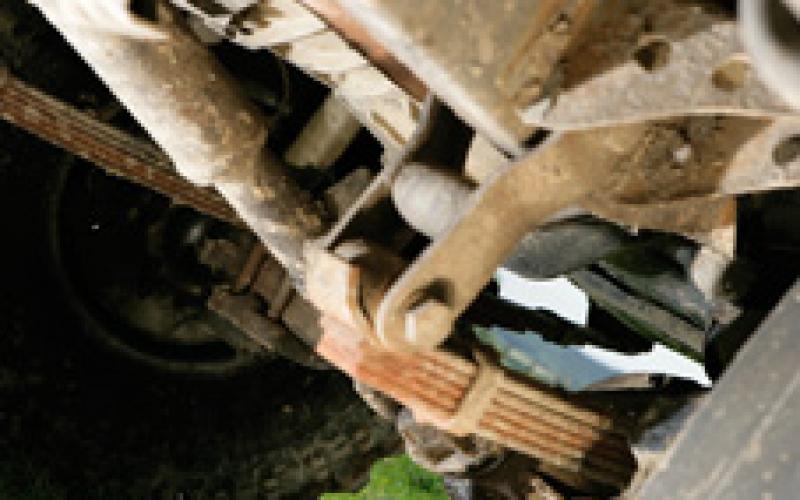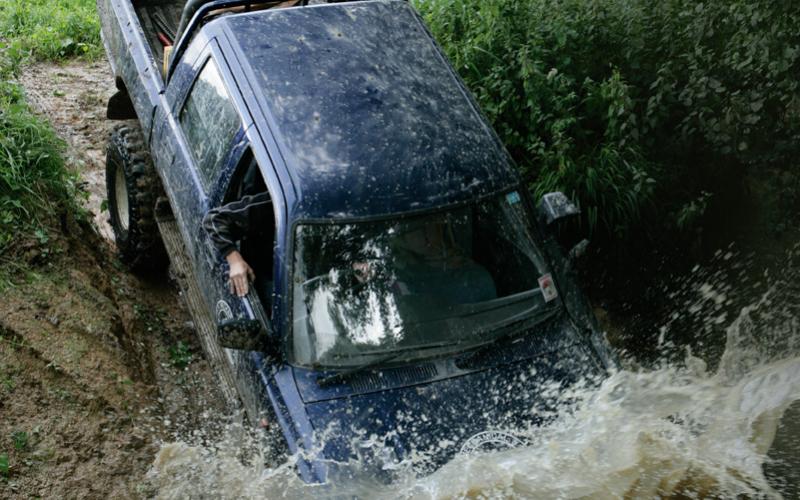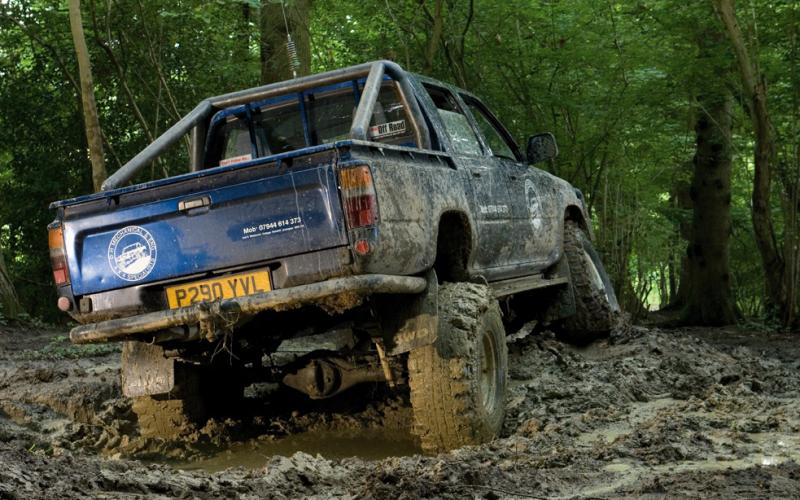 <
>
Des Hitchens' Hi-Lux was one of the first double-cabs to come into the UK. Now he's about to start building a second as well – though that doesn't mean this one has reached the end of the road…
'I play with 4x4s, really.' That's Des Hitchens' modest verdict on DH Mechanical Engineering, the Kent-based 4x4 specialist of which he's proprietor. As well as general servicing and maintenance on Land Rovers and other 4x4s, Des' company undertakes one-off projects and special builds on every kind of off-road vehicle. He's taken on a variety of jobs on challenge trucks and modified green lane and playday machines, describing the work he does as 'sort of similar to what Nigel does at LA Supertrux and also what Simon Buck at Devon 4x4 would do.'
That's a pretty lofty couple of outfits to be comparing yourself to, but Des can be confident that when it comes to working on 4x4s, he's got enough experience to mix it with the best. A professional mechanic all his life, he started with HGVs then moved on to plant equipment. 'Basically,' he says, 'a 4x4 is like a smaller version of an HGV. There's not a lot of rocket science involved!'
Why did he make the move into four-wheel drive? Simple. It was his hobby, and working on the vehicles came naturally. Having seen the regularity with which certain brands of off-road vehicle break, he sussed that there was money to be made out of fixing them again – and the rest, as they say, is history.
No surprise then that for his own vehicle, Des chose one of the ones that doesn't break. A Mark III Toyota Hi-Lux, it's a double-cab dating from the days before independent front suspension – and as such, it makes an ideal base for an off-road project.
Bought around four years ago, the Hi-Lux was always intended as a project vehicle. It was completely standard when it found its way into Des' hands, though its offside rear panel had become rather too intimate with a lamp-post. Oddly, Des reports, that's the corner that keeps getting hit off-road now – so it remains a generally very straight truck with one inordinately duffed-up panel.
In general, though, he tries to avoid clobbering it into things, for a very good reason. Companies with colossal budgets (and labour rates to match) might throw a large wad of cash at building a dedicated demo truck, but Des' operation is leaner than that. The Hi-Lux is his work truck, daily driver and off-road toy, as well as flying the flag for what DH Mechanical Engineering can do – which is one reason why it's not as heavily modified as it might be. He'd be tempted to bobtail it and coil-spring the rear axle, for example, were it not for the fact that it regularly carries engines and gearboxes around.
The mods on the vehicle weren't planned as an integral suite, either, but have been added bit by bit as time has gone by. 'I knew that sooner or later, it was going to get a set of 35s,' says Des. 'As time's gone by it's come along to where it is now.'
He doesn't think the vehicle is finished, but at the same time now he's starting to collect parts for his next project – another Hi-Lux, but this time one which will be significantly more extreme. He's comfortable with the fact that it won't be a match for the big-budget competition machines built by the most famous 4x4 specialists, but having tried a couple of challenge events in his current motor he's keen to do better and knows a dedicated vehicle is the way to achieve that.
Not that a life of semi-retirement beckons for the Hi-Lux you're looking at here. 'It does get worked,' says Des of a vehicle whose many roles mean it's always kept on its toes, and there's little on the horizon to change that.
Still, hard work never killed anybody, especially not a Hi-Lux. 'I don't mind doing mechanical damage, Des admits candidly. 'But being a Toyota, you just don't get it.' Whisper it, but here's a man who's very happy not to drive the same vehicle as most of his clientele. 'I build them to whatever spec people want' is his proud claim: and if more of them wanted the same base vehicle that he chose, he'd be getting them back in for repairs a lot less frequently.
Engine
Original 2.4 engine
Turbo from later Hi-Lux diesel
Fuel pump turned up
Safari snorkel
New wide-bore exhaust
The Hi-Lux still has its original naturally aspirated engine, but this has received the turbo from a later 2.4 TD unit. All good – but why not use a whole new turbo engine?
'Because the turbo-diesel had a lower compression ratio,' explains Des, 'I wanted to see if the original engine would hold on to the turbo, in which case I'd have the high-compression engine with the assistance of a turbo. And then I'd still have the low-down torque while the turbo's not operating, and the extra power when it is. So in many ways it should deliver more power than a turbo-diesel engine.'
He hasn't had it on a rolling road, but reports better top-end performance, better pulling power and lower fuel consumption. That's around 18 months and 10,000 miles since the turbo went on. 'If it was going to blow,' says Des, 'it probably would have done it by now. That's my attitude!'
The big-bore exhaust is run above the chassis rails to keep it out of harm's way, and with a single straight-through silencer it serves the dual purposes of sounding good and helping the engine perform better. The radiator and air filter, meanwhile, are standard, as is the twin-battery set up – this was fitted on all diesel-engined Hi-Luxes of the time, with only the petrol models having to make do with a single unit.
Drivetrain
Propshaft tubing uprated from 1.5mm wall thickness to 3"
Standard prop UJs
Standard gearbox and transfer case
Axles
Original axles and halfshafts
Land Cruiser 70 Series limited- slip rear diffs fitted front and rear, shimmed to operate earlier
4.88:1 diff ratios, rather than original 4.56:1
Standard brakes
With such big tyres, you might expect Des to have fitted stronger brakes. But the Mark III Hi-Lux had vented front discs and bigger drums as standard, and he reckons this set-up leaves plenty in reserve, even when towing a heavy trailer. Brake fade has never been an issue, anyway, though he says he 'doesn't drive like a loon' when towing.
The LSDs, meanwhile, work surprisingly well off-road – especially now he's shimmed them up to be that much tighter. 'It does allow a little bit of slip, but on most occasions it does turn all four tyres at the same speed. You have to do an extreme cross-axle at low speed before it'll slip.' Don't get me wrong, though, if a set of Air-Lockers comes along at the right price it will get them.'
Not surprising at all, on the other hand, is that Toyota's original halfshafts are still there. 'To date, I haven't ever broken one. But I did rebuild the front axle just before last Christmas, as it was beginning to get a few knocks and clunks which I think was the CVs on their way out. At 125,000 miles, I can't really blame them!'
Recovery
Des' own winch bumper, designed to minimise front overhang
Superwinch X9 with 9.5xp motor
100' Plasma rope
'Being an X9,' Des reports, 'it's so low geared I've pulled myself up vertical stuff on a single line. I don't think I've ever used a snatch block to self-recover.
'In the challenges I've done, because you're not using a snatch block, by the time you've done anything you're not far off the speed of people with 8274s.'
The 9.5xp motor was fitted for extra strength, and 'because it came up at the right price!' The winch draws off the second of the vehicle's two standard batteries; these are simply wired in parallel, with no split charge system.
'You'd be surprised how much use the winch sees,' says Des. 'I'm one of those people who, if people say "you can't go through there," I'll give it a go. What most people won't try, I will. If I can look at it and say it'll be damage-free, I'll have a go at it.'
Inside
Winch controls
CB
6-disc CD stereo
Mark 5 Hi-Lux seats
The newer seats are one of those modifications which have a real ho-hum feel but make a proper difference. As well as positioning the driver higher up for a better view, they provide rear-seat passengers with a headrest – a small point, but one which makes the world of a difference.
Wheels & Tyres
36x12.50R15 Simex Extreme Trekker IIs
15x10" steel eight-spokes
Des chose the vehicle's simple Weller steel rims as they're more robust off-road than the average alloy, and much less prone to scratching. Besides, all the 15x10" alloys he could find were of the American Chrome variety – 'and I don't like polishing things every two weeks!' The Simexes are in day-to-day use at present, and after a bit more than two years Des reckons he's about halfway through them. An expensive way to make your vehicle handle like a jelly, you might say – in fact, he says, their skittishness on tarmac can be more than a little entertaining, but despite this he's thinking about getting a set of 35" BFGoodrich Mud-Terrains for the road, simply to keep his precious Simexes going as long as possible.
Suspension
+3" Pro-Comp ES3000 shocks
Milner Off-Road heavy-duty springs front and rear
+1.5" LA Supertrux shackle lift
One of the first areas Des addressed, the suspension lift was necessary both to accommodate the big tyres he was after and to provide the epic ground clearance necessary on a truck with such a long wheelbase and rear overhang. The heavy-duty Milner springs are standard-height units, but in combination with the Supertrux shackle lift provide three inches of lift.
'I was expecting the springs to settle over time,' says Des. 'But after three years, they haven't.' He finds that they actually flex better than standard springs. 'When you put that much weight on them, they do bend. But you can put a load through them and they won't hit the floor.'
Steering
Angled drag link to cope with suspension lift
Pro-Comp steering damper
Bodywork
Roll bar mounted to pick-up bed
+3" body lift
LA Supertrux lengthened gear lever to compensate for lift
Strengthened side steps
Tubular wrap-around rear bumper
Des admits that he's rolled both his previous trucks, but for obvious reasons he takes more care of this one. That's why he's content with a body-mounted roll bar – it runs to the reinforced part of the bed floor, but he accepts that 'if it was a severs roll, it's like anything, it would get smashed.'
The side steps are only slightly beefed up, but with so much ground clearance he hasn't ever hit one. 'If it ain't broke, don't fix it!'
The aim of the tubular back bumper is to protect the vehicle's tail and rear sides. Des aimed to make it as tight-fitting as possible, so as not to make his departure angle any worse. Bobtailing is out of the question because of work, and because of the kit he carries for off-roading. 'By the time I've got waffles, spare wheel, recovery gear and a tool box in the back, I'm running out of space.'
The body lift was machined from 2" diameter steel bar with a 0.5" hole bored through it and chopped off at 3". It's attached using heavy-duty M10 and M12 bolts; combined with the suspension, it lifts the Hi-Lux to six inches higher than standard.
'People ask me why I used a body lift,' says Des. 'The reason is that it allows clearance for my tyres and also keeps the centre of gravity low, as the main weight of the vehicle isn't lifted.'
HI-LUX, SAFARI SNORKEL, PRO-COMP SHOCKS, SUPERWINCH X9, DIY BUMPER, SIMEX EXTREME TREKKERS, PRO-COMP ES3000 SHOCKS, MILNER OFF-ROAD SPRINGS
Share this article