A Life of Trials (Ray Edwards' Suzuki trialler)
Originally Published: August 2006
Words: Tim Gibson
Pictures: Steve Taylor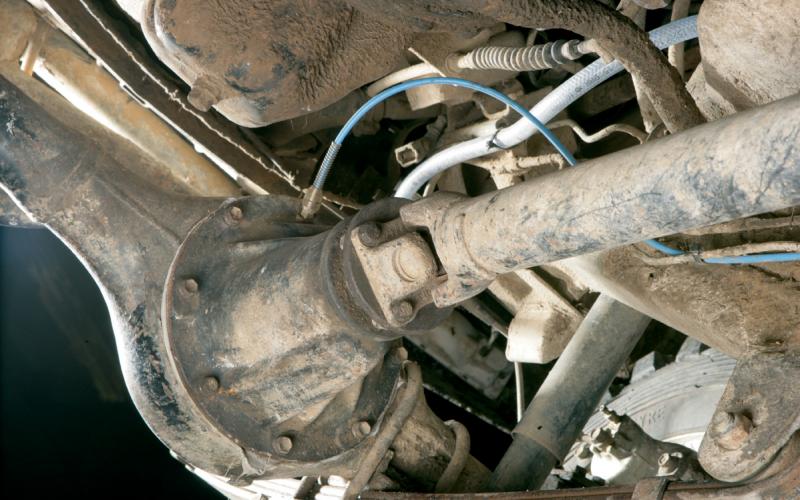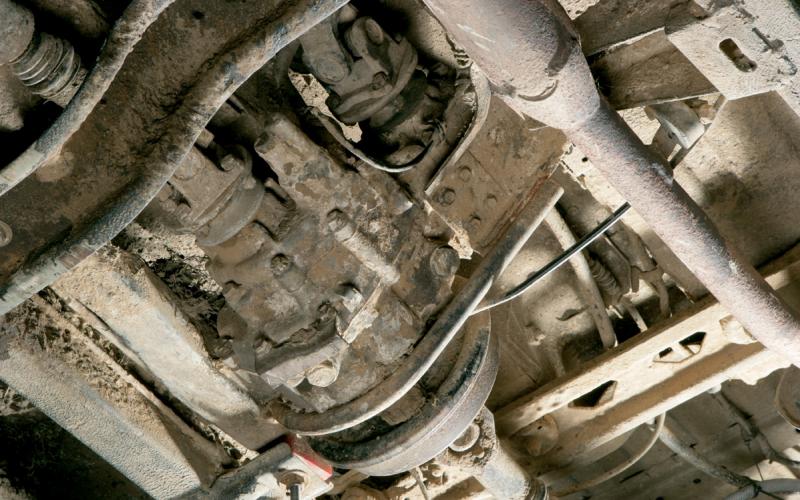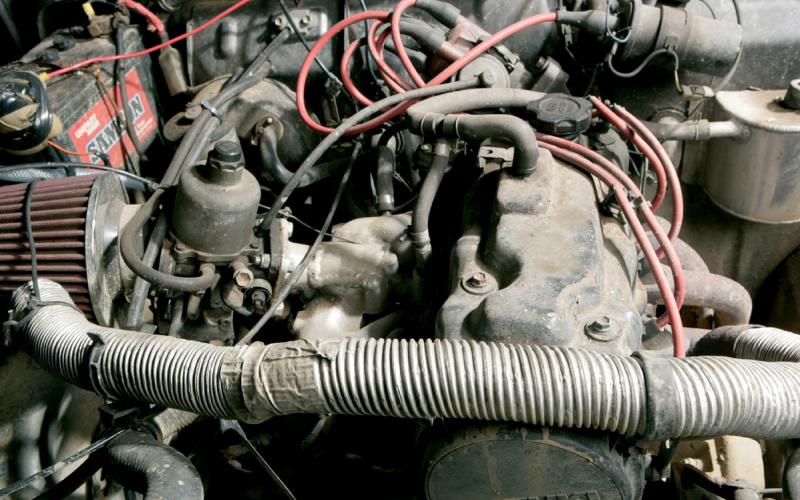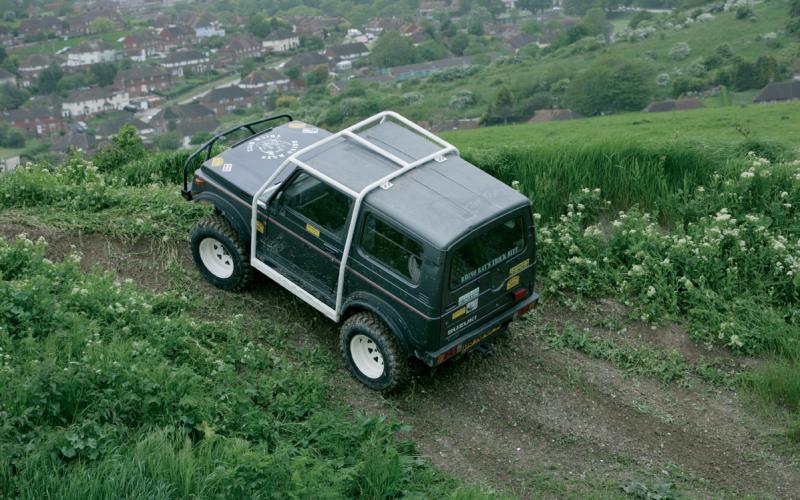 <
>
If you want a job in the Rhino Ray workshop, it's vital that you're keen on off-roading. Ray and his staff regularly compete in AWDC trials… so we decided it was time to see what the professionals use for their off-road fun.
Ask any UK off-road enthusiast to name a few companies they regard as representing the grass roots of their hobby, and you can be pretty confident their answer will involve the words 'Rhino' and 'Ray.' Suzuki supremo Ray Edwards has been tinkering with 4x4s in his Sussex workshop for the last two decades, and it's fair to say that he caters for the enthusiast end of the modification market.
That does not mean that he refuses to build vehicles designed for aesthetic effect – consider the Rhino Foot project featured in the July issue of TOR if you're in any doubt about that. But when it comes to diehard mud-bashing, Ray and his team are more interested in how a car performs than whether it looks the part.
This philosophy is mirrored in their approach to their own off-roaders. When not tied up in the workshop building top-level 4x4s for their customers, Rhino Ray and his team regularly participate in All Wheel Drive Club (AWDC) trials events. And their approach to this activity is just what you'd expect – performance comes first, cosmetics second.
In consequence, the Suzuki-based triallers driven by Ray and his mechanic Baz Newins have one key characteristic in common. Both of them are exceptional off-roaders, capable of surmounting the most extreme terrain. And that's especially the case when there are quality drivers in control of them…
Ray Edwards' Suzuki trialler
Baz and Ray are at different points in their relationships with their trials vehicles. While Baz has recently purchased his and is relishing putting it through its paces in competitive off-road motorsport, Ray has just sold his. 'One of our customers is heading out to Finland for the Eurotrial later this year,' he reports. 'He was really struggling to source a suitable vehicle, so I took him out in mine. It didn't take long to complete the deal!'
It's hardly surprising that Ray's customer was smitten with the truck. When he takes the TOR team out for a turn in the innocuous-looking SJ, we are all amazed at its performance. Side slopes that would ordinarily have a Suzuki 4x4 on its side are tackled with precision and ease. Hillclimbs are a breeze, and descents are even easier.
The control Ray has over the vehicle is due in no small part to the 5:1 rock crawler transfer case, which his friend Rob Store made up for him. 'I'm really lucky to know Rob,' Ray states. 'He's the best in the world at what he does.'
Complementing the modified transfer box is a ring and pinion conversion on the axles, which yields a substantially lower final drive ratio. There are also front and rear ARBs, and these help to maintain traction even at the sedate pace Ray favours for trials-style off-roading. 'If you can tackle obstacles at a steady speed,' he remarks, 'you're much less likely to lose control or make a mistake.'
Of course, there is always a danger that a slow-and-steady approach will lead to a loss of traction, but this is not an issue with Ray's SJ. He has set it up to progress in a very relaxed fashion, and it doesn't miss a beat.
Power comes courtesy of a 1.3-litre Suzuki Swift engine, which is used in conjunction with an SU carb conversion and a standard SJ manual gearbox. Power steering comes with the engine and Ray custom built the exhaust configuration specifically to suit his own requirements.
A two-inch suspension lift creates a little extra ground clearance, and the 7x15 offset Wella eight-spoke rims are shod with 215x5 Bronco Diamond Backs. These are a stock tyre among the AWDC's trials competitors, and are extremely capable without breaking the bank. Ray has stuck with a fairly standard configuration for the suspension, and it was a conscious choice to restrict the lift to two inches. Any higher and he thinks the truck would lose the stability that is one of its major virtues.
The front bumper is a Rhino built component, which adds strength and rigidity to the front end. The structure of the entire car is shored up with a four-point external and matching internal roll cage. The cages have offered a welcome feeling of security to two local women, Sam Effany and Lisa Spencer, who have used the vehicle to gain experience of competing in trials. 'Both girls have done well in the car,' Ray reports, 'and I think they've enjoyed their taste of the action.'
Because the car is used by other people in addition to himself, Ray feels a particular desire to build its replacement as soon as possible. 'It's no bother for me to build another one,' he observes, 'and I'm glad to see this one being used in an event such as the Eurotrial. I'll be keeping an eager eye out to see how it gets on.'
Click here to read about Baz Newins' Suzuki special
ARB AIR-LOCKERS, SUZUKI, RHINO RAY, ROB STEER TRANSFER CASE, SUSPENSION LIFT, RHINO RAY BUMPER, RHINO RAY ROLL CAGE, SJ
Share this article