A Life of Trials (Baz Newins' Suzuki special)
Originally Published: August 2006
Words: Tim Gibson
Pictures: Steve Taylor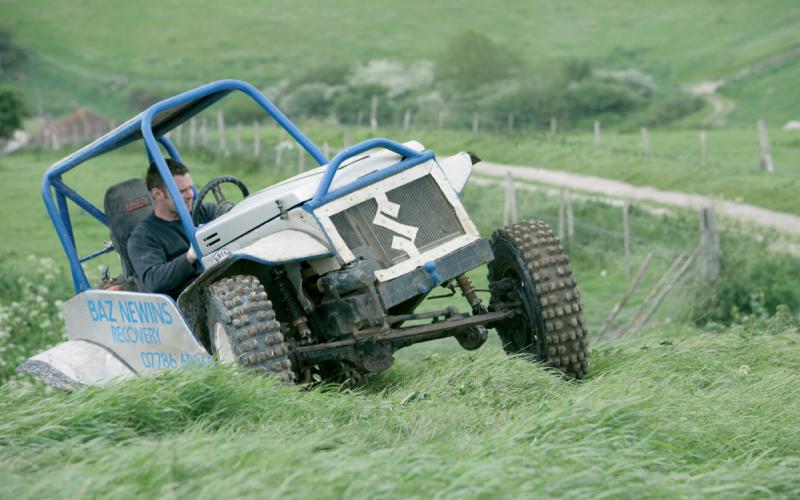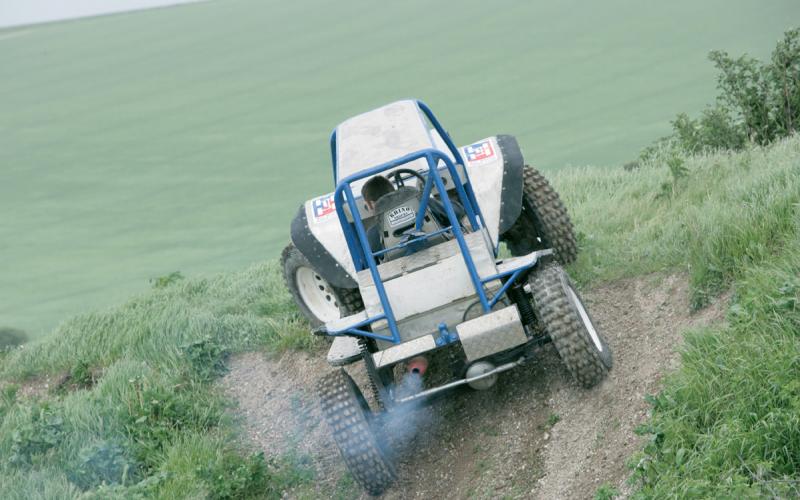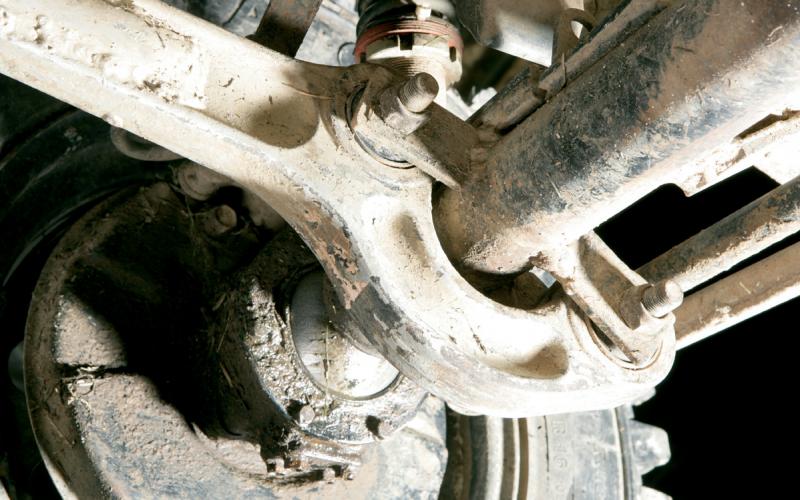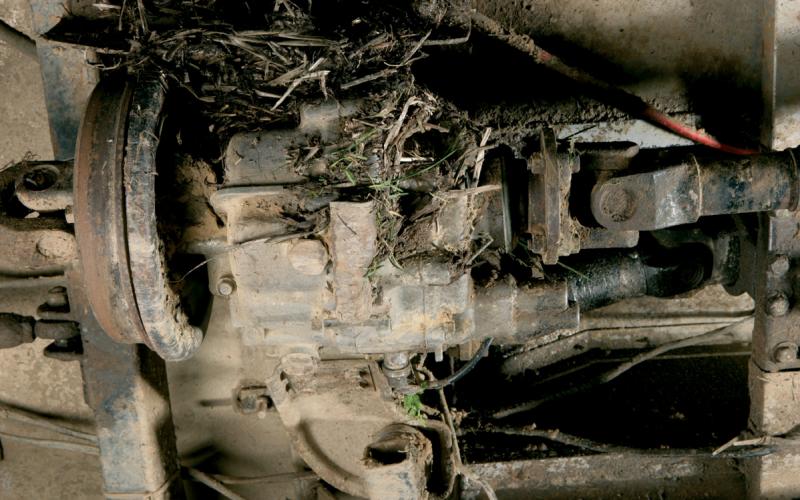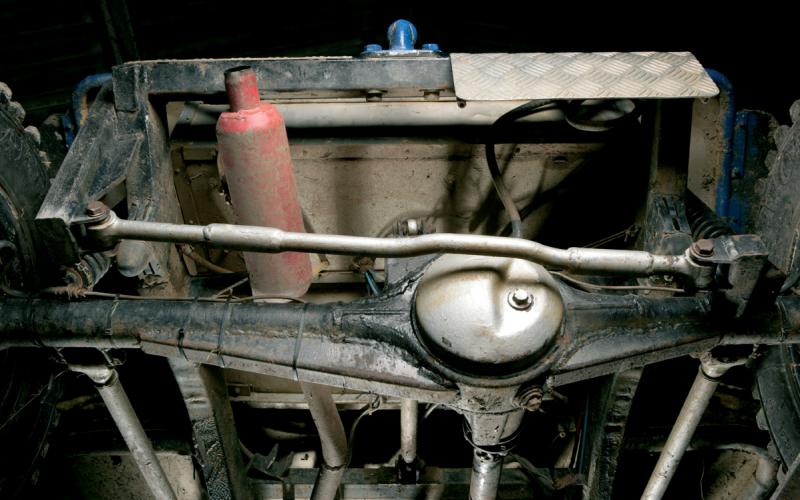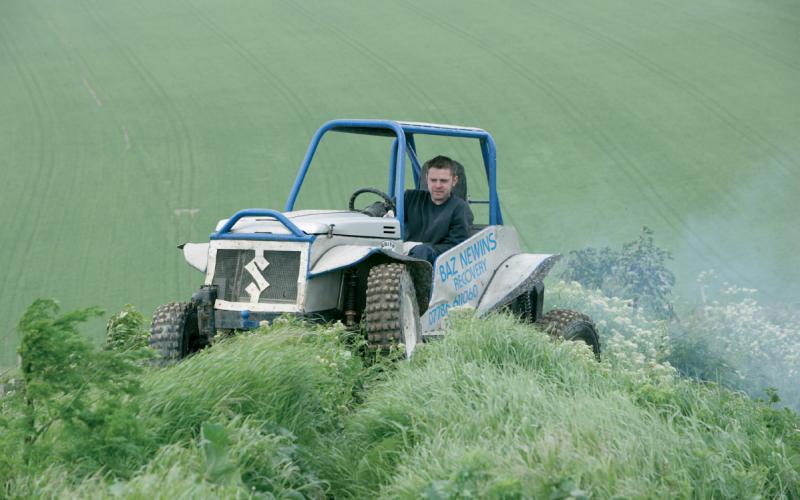 <
>
If you want a job in the Rhino Ray workshop, it's vital that you're keen on off-roading. Ray and his staff regularly compete in AWDC trials… so we decided it was time to see what the professionals use for their off-road fun.
Ask any UK off-road enthusiast to name a few companies they regard as representing the grass roots of their hobby, and you can be pretty confident their answer will involve the words 'Rhino' and 'Ray.' Suzuki supremo Ray Edwards has been tinkering with 4x4s in his Sussex workshop for the last two decades, and it's fair to say that he caters for the enthusiast end of the modification market.
That does not mean that he refuses to build vehicles designed for aesthetic effect – consider the Rhino Foot project featured in the July issue of TOR if you're in any doubt about that. But when it comes to diehard mud-bashing, Ray and his team are more interested in how a car performs than whether it looks the part.
This philosophy is mirrored in their approach to their own off-roaders. When not tied up in the workshop building top-level 4x4s for their customers, Rhino Ray and his team regularly participate in All Wheel Drive Club (AWDC) trials events. And their approach to this activity is just what you'd expect – performance comes first, cosmetics second.
In consequence, the Suzuki-based triallers driven by Ray and his mechanic Baz Newins have one key characteristic in common. Both of them are exceptional off-roaders, capable of surmounting the most extreme terrain. And that's especially the case when there are quality drivers in control of them…
Baz Newins' Suzuki special
Barry (Baz) Newins' super-modified trialler certainly looks extraordinary, but it could never have adjectives like 'pretty' or 'nice' attached to it. Indeed, if we're being frank, it's downright ugly.
It is, then, no different to any other vehicle you are likely to see at an average All Wheel Drive Club super-modified trial. These events are among the most extreme forms of off-road motorsport going. Sections are laid out by people on foot, which means there is absolutely no guarantee they will be driveable. The basic idea is to get as far as possible without endangering your life – and this calls for a vehicle which is capable of tackling some pretty hardcore terrain.
Baz's vehicle has the distinctive appearance associated with supermod trucks, therefore, and although it wouldn't be suitable for a trip to the supermarket, it's an absolute hoot to drive off-road. Even the briefest of burns over a slightly rough track was enough to have this correspondent giggling inanely for the following 30 minutes. Just imagine what a day's worth of trialling would result in.
One person who can answer that is Baz himself, who has been competing throughout the 2006 season behind the wheel of the Suzuki-based machine. He purchased it from its original builder Jamie Fowler, who won his class in it last year and has subsequently developed a new version.
Although he hasn't owned it for that long, Baz already has the measure of the vehicle, and can get it to do things that appear more than improbable to the average bystander. On the day of our shoot, one of the people milling around the Rhino Ray workshop challenged Barry to drive the trialler up the side of a brick wall. He duly obliged, much to the amazement of the gathered onlookers.
But this vehicle is about more than keeping the punters amused. Baz is out almost every weekend competing in it, and he has enjoyed a great deal of success so far. 'It's amazing what the vehicle will do,' he remarks, modestly deflecting attention away from his own part in proceedings. 'We've been out in it nine times so far this year, and we've scored eight straight wins.'
This, as Baz is the first to assert, is as much a complement to the car's original builder as it is to his driving ability. 'All I've done is improved a proven car,' he states. 'I've made a few changes to the build, and hope that I can continue getting the best out of it.'
Based on a Samurai chassis, the vehicle is not instantly recognisable as a Suzuki. Some indication is given by the comedy Suzuki insignia on the front grille, but it bears more relation to a tractor than a 4x4 in terms of its appearance.
The trialler shares many traits with the diminutive truck on which it is based when it comes to performance, however. It is nimble, extremely reliable and able to cover ground with the minimum of fuss – all characteristics which are highly prized by SJ owners throughout the world.
When Baz first bought the vehicle, it was not fitted with rear brakes. 'This was fine,' he remarks, 'until I tried to drive down any steep drops!' Given that this is a staple part of the super modified competitor's off-road diet, the rear disc brake conversion Baz has fitted seems like a very sensible idea. The discs come from the front axle of a Suzuki, and are used in conjunction with calipers from a Rover 820. This is the set-up Rhino Ray favours for all his disc conversions, and it is the result of a lengthy process of research and development in the workshop.
Because the car is designed as an out-and-out off-roader, there has been no need to compromise its performance in the rough stuff. In consequence, a number of modifications have been performed which would make it impossible to use on the road, but which significantly enhance its credentials on the super modified circuit.
Take the transfer case, for example, which comes from an SJ410. This results in lowered gear ratios, and enables the driver to crawl over uneven terrain with the utmost control. As a further bonus, the transmission has been configured so that it is always in low range, regardless of the number of wheels being driven. This gives the option of two-wheel drive low ratio, which Baz thinks offers a new dimension to the vehicle's abilities. The set-up features a modified centre propshaft, which was custom made by the previous owner to an extremely high standard.
The axles are from a Samurai, probably because of their compatibility with the chassis, and are located with Faulkner springs. This set-up is symptomatic of the builder's desire to keep things simple, and it provides plenty of flexibility for Baz's tastes.
The potential wheel travel is enhanced with the custom radius arms, which are designed to maximise articulation. Moreover, because rose joints are used to mount these components, there is much greater movement in the whole system than there would be on a standard set-up. This helps to minimise the chances of the vehicle struggling to make progress over uneven ground.
And anyway, with a pair of ARB air-locking differentials in the axles, there is not much which prevents this vehicle from pressing on. The diff-locks, like the transmission, have been modified further to suit the specific requirements of a super modified trials vehicle. They have been plumbed in so that the front one can be engaged independently of the rear. This gives far greater control – making cornering much better, for example – and it is a further indication of the level of thought Jamie Fowler put into the original build.
Power comes from a 1.3-litre SJ lump, which Baz thinks is perfectly sufficient for his needs. 'The low ratio transfer box ensures that power is delivered when I need it,' he remarks, 'so there doesn't seem to be any need to go bigger with the engine.' An SU carburettor conversion prevents the engine from cutting out on inclines, and this is especially helpful in the extreme conditions favoured by those who lay out supermod courses.
If the steep gradients that are part-and-parcel of life as a super modified trialler are catered for by the engine mods, a power steering conversion helps offset the tight turning circles that are also de rigueur in this discipline. This is a straightforward job, which involves installing a power-assisted steering pump on the SJ engine, but Baz is always grateful for the benefits it brings. 'The car will never have the best lock in the world,' he muses, 'but at least I won't wear myself out trying to keep it on course!'
The blue roll cage contrasts with the one-off aluminium body panels. It offers valuable piece of mind when Baz is teetering on dramatic side slopes, although he is pleased to report that it hasn't yet been tested with him behind the wheel. 'I may well be grateful for it at some stage,' he says, 'but I suppose that's part of the game.'
Baz's appreciation of the trialler epitomises his approach to off-roading, and it is very much a reflection of the Rhino Ray philosophy. There is nothing overtly flashy about this vehicle. But it has been developed, first by Jamie Fowler and now by Baz, with the sole intention of making an exemplary super modified competitor. Off-road trick-bits have been utilised only when they enhance its credentials in this respect, and the success of the project is confirmed by its results over the past couple of years.
'One of my proudest moment so far this season,' Baz reflects, 'is when we drew with Jamie Fowler in his new vehicle. I like to think the result shows that we're making the most of this car's potential.'
Click here to read about Ray Edwards' Suzuki trialler 
ARB AIR-LOCKERS, SUZUKI, RHINO RAY, SUZUKI SAMURAI AXLES, SJ410 TRANSFER CASE
Share this article