New Alloys in Stock at 4x4 Tyres
Originally Published: January 2015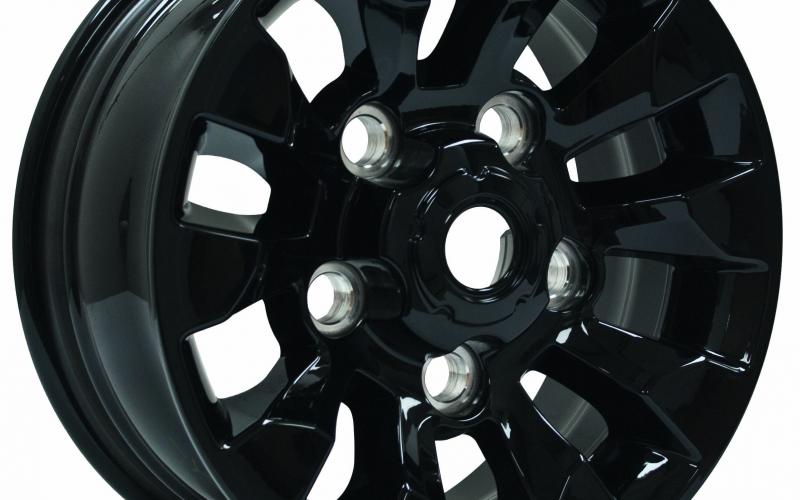 <
>
4x4 Tyres sounds a lot like a company that sells 4x4 tyres, and indeed it is. But where there's a tyre there's a wheel, and where there's a cool truck there's every chance there'll be a set of even cooler alloys from one of 4x4 Tyres' latest ranges bolted on to its hubs.
First, there's the Challenger Alloy. This is a shinier sibling to the Challenger Steel, which 4x4 Tyres launched a couple of years ago, and it's well set to repeat that wheel's success. It comes in a 16x7" size, with an et10 offset – perfect for the Defender, Discovery 1 and Range Rover Classic, says 4x4 Tyres, which of course means it'll also bolt up perfectly to any coiler, hybrid, resto job or indeed Suzuki that's been rebuilt using the axles from one of these models.
The Challenger Alloy comes in a choice of Gloss Black, Anthracite or Silver, and at £115 a piece including VAT and delivery we can see them flying off the shelves.
The same can be said of 4x4 Tyres' other newcomer, the Sawtooth Alloy, even though this is more expensive at £150 a corner (again, including VAT and delivery). It's modelled on the wheel of the same name that's become synonymous with the contemporary Defender at its most stylish, and again it comes in a 16" size. This time, offset is et20, and you can only get it in Gloss Black and Anthracite, but once again it'll bolt straight on to a Defender, Disco 1 or Mk1 Rangey.
Cool wheels for sure, and the good news is that 4x4 Tyres will be able to sell you the rubber to wrap around them too. But you'd guessed that anyway, hadn't you? Time to go to  www.4x4tyres.co.uk and give your truck a mighty makeover.
WHEELS, TYRES, LAND ROVER DEFENDER, SUZUKI, 4X4 TYRES, LAND ROVER DISCOVERY, RANGE ROVER CLASSIC
Share this article