Budget Statements ♦ Group Test: Skoda Yeti vs Kia Sportage ♦
Originally Published: January 2013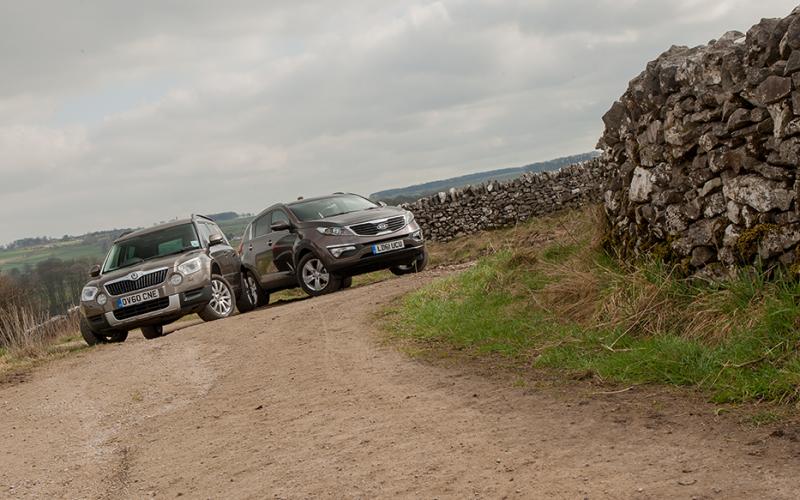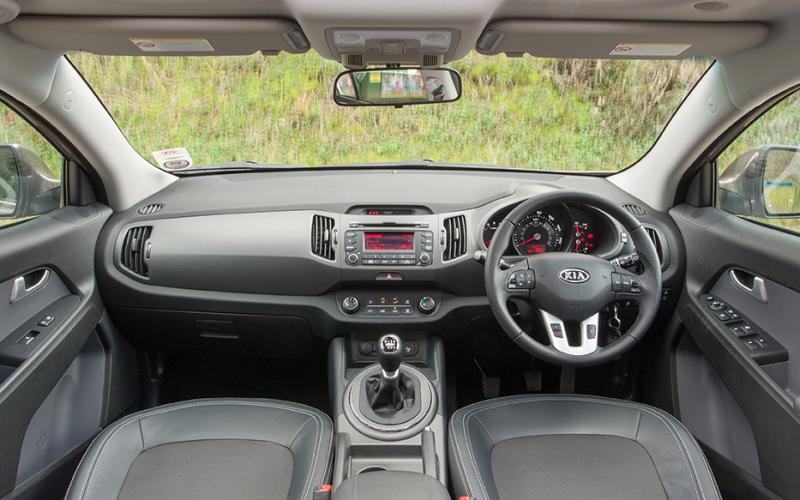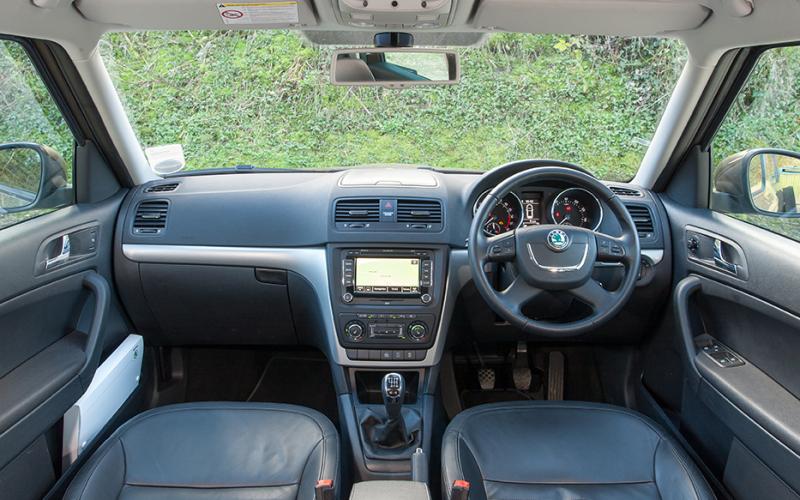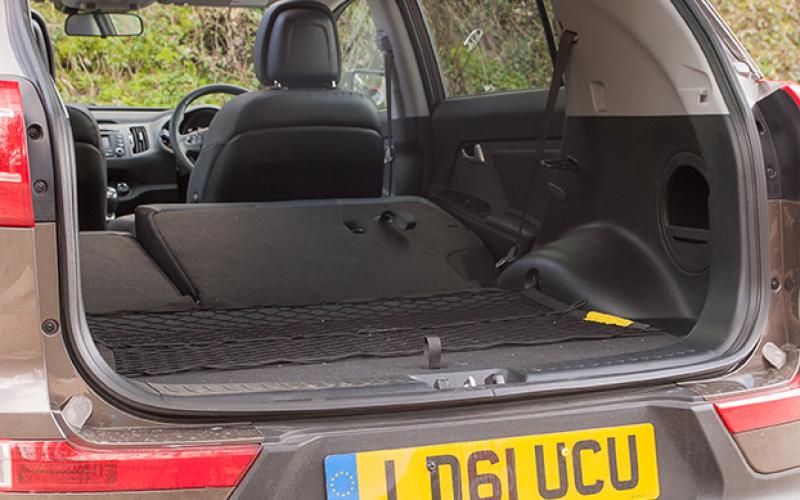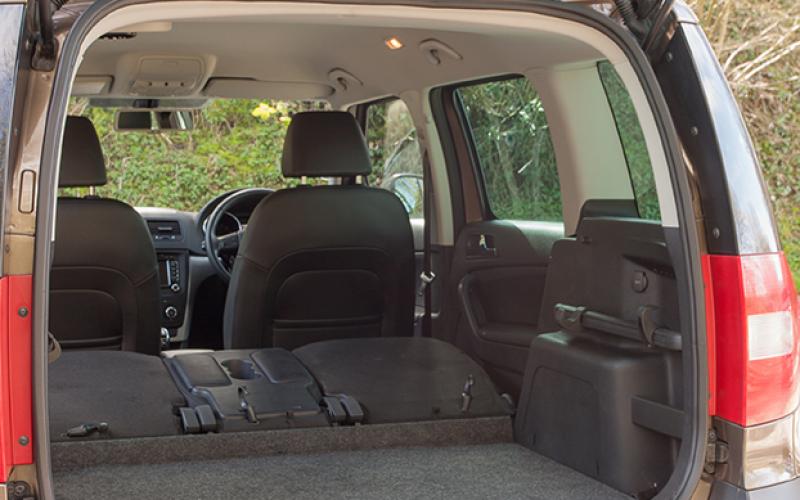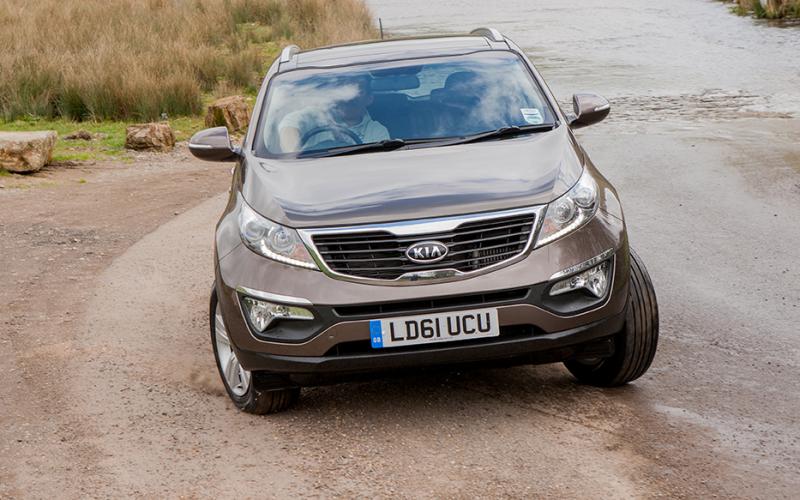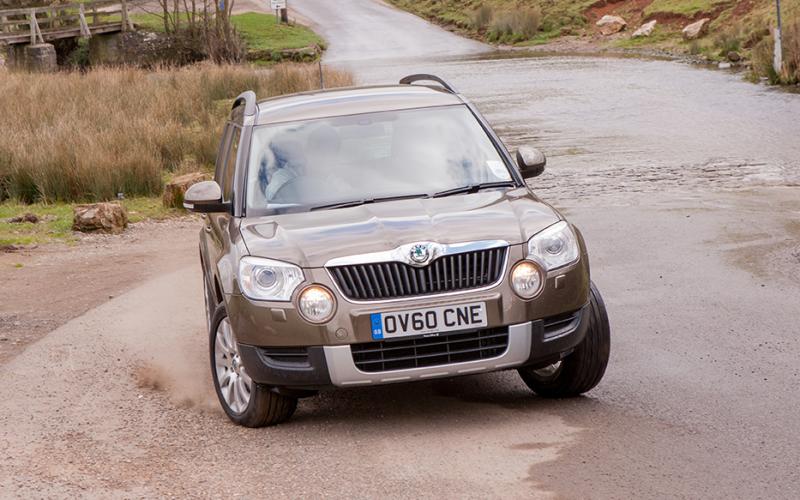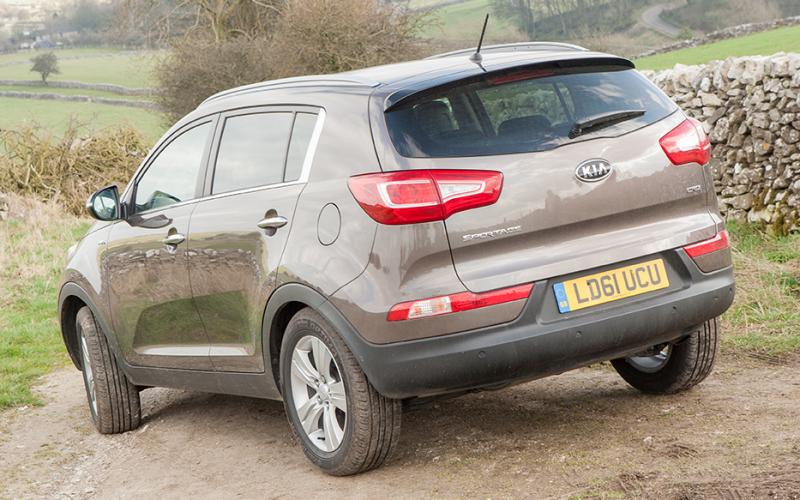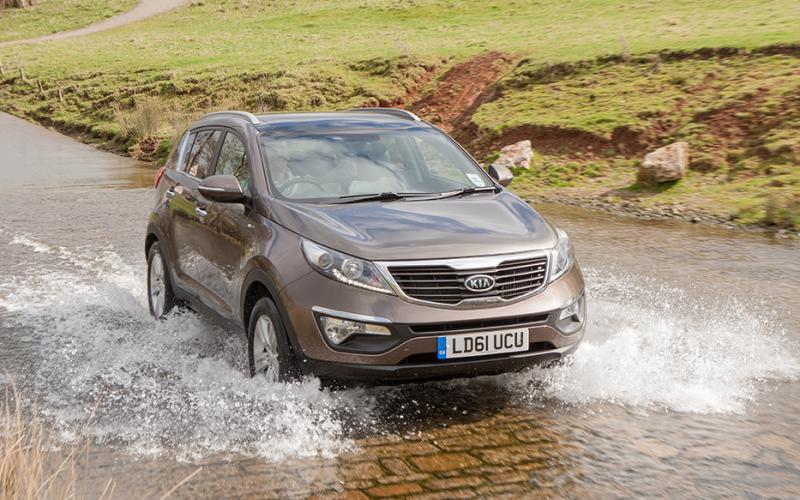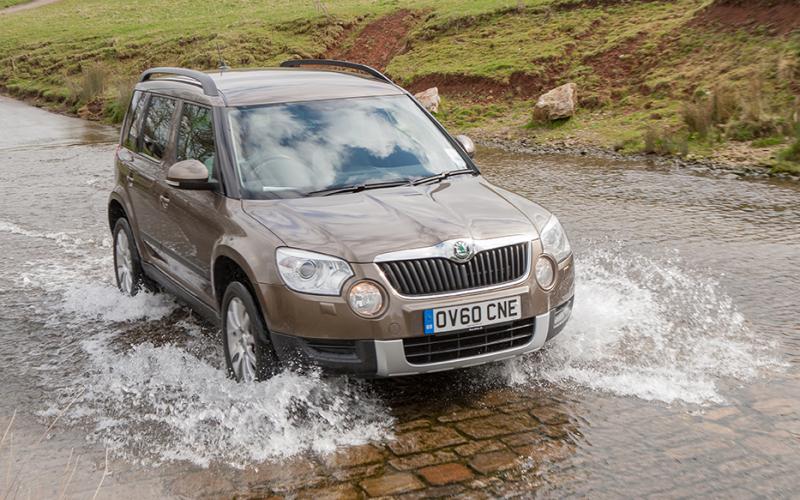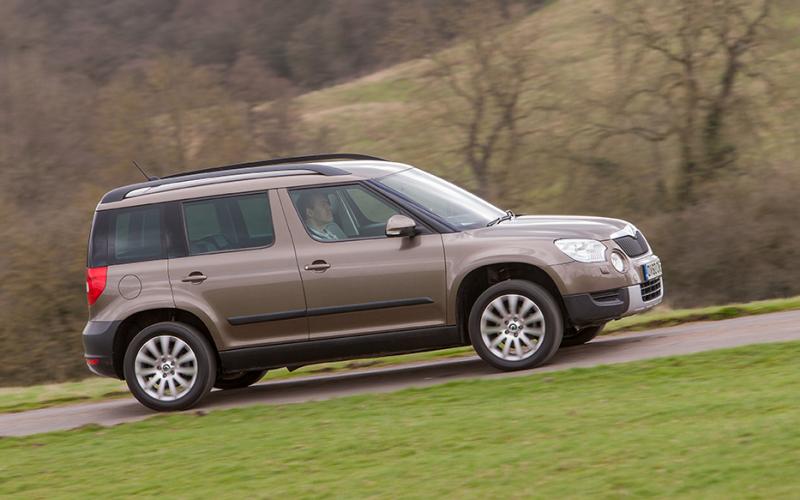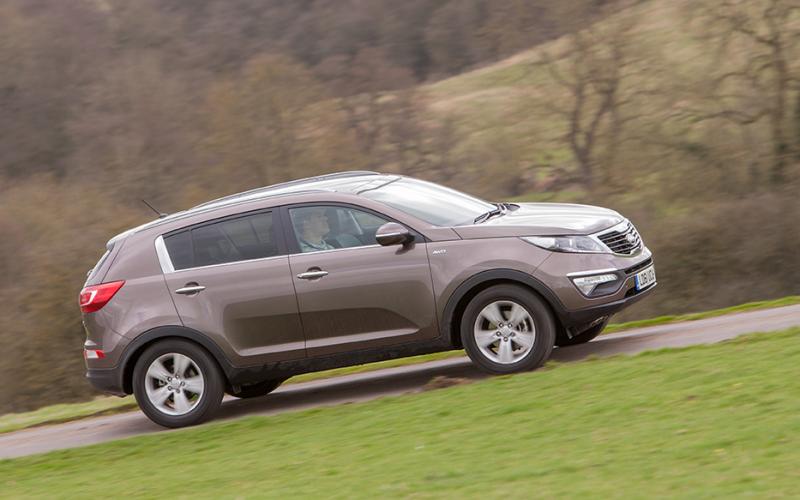 <
>
Where once everyone wanted to be seen in a premium SUV, these days it's value for money that matters most to a lot of buyers. Kia and Skoda specialise in exactly that – and the Sportage and Yeti are a pair of smash hits as a result. Which of these high-value 4x4s will make your cash go furthest… and is that alone the reason to choose one above the other?
We're all skint nowadays. Unless you're a fat cat with a house worth ten million quid, you'll be feeling the pinch just like the rest of us.
Those fat cats can still afford their Bentleys and Range Rovers. More than ever, in fact. For the rest of us, though, life has changed. 
A few years ago, we aspired to owning premium SUVs so everyone would think we were well on the way to fat cat status ourselves. Now, we just want to be able to keep our families fed and clothed.
 One result of this is that when it comes to getting from A to B, we're willing to do it in cars we'd once never have dreamt of driving. Fortunately, though, our inner snobs don't have too much pain to endure in the process. Recognising the virtues of a good budget brand is the new in-thing in 4x4 shopping; it's replaced the blind splashing of cash on cachet badges, too, so vehicles like the Kia Sportage and Skoda Yeti aren't just no longer embarrassing, they're positively cool.
Another sign of how times change is the fact that both the vehicles tested here are brown. White is the new silver and brown is the new black – and budget is the new premium. And these two are premium budget vehicles, so to speak.
The Yeti you see here is a 2.0 TDI 140 Elegance, so it's one down from the top of the range. The Sportage, too, is the penultimate model in its particular line-up, being a 2.0 CRDi KX-2.
In each case, four-wheel drive is standard. That's relevant to mention because the Yeti and Sportage both come with just front-wheel drive lower down the range. 
In 4x4 form, the Yeti comes with an off-road button which trims it for off-tarmac use. In this, it's essentially the same as the closely related VW Tiguan Escape featured elsewhere in this issue. 
The Sportage trades less on off-road prowess and more on styling. Its looks, brown or otherwise, are very much those of a concept car.
IN THE CABIN | Quality abounds, but two different sets of priorities 
The Sportage's appearance isn't just limited to its exterior design. Its cabin is conservative by comparison, but the high waistline that's at the heart of its striking looks dictates that wherever you sit in it, you feel enclosed. Some might find it stifling, others cossetting; whatever your first impressions, though, do stick with it, as you'll get used to the feeling before many miles have passed. 
The Yeti has a more traditional off-road seating position. It's not the high-command lookout perch you get in a Discovery, but that's how it feels compared to the Kia. Your view of the world around you is much better, though if you're coming to it from a sports saloon or something of that nature you might feel rather conspicuous. Again, you'll get used to it soon.
Quality is impressive in both vehicles, with good materials and sound switchgear. In each case, though there's a lot of equipment to be controlled the layout of the buttons on the dash and around the steering wheel and instrument binnacle is clean and clear. The Sportage perhaps carries it off with more panache, but neither vehicle will disappoint you here, and neither will confound you with its logic.
You're unlikely to end up feeling uncomfortable for any other reason, either. The Sportage has good, supportive seats with, on this model, a nice blend of leather and tough fabric trimming them out. They feel hard-wearing but still quite classy, just as you'd want from a family style wagon.
The Yeti's leather-trimmed seats have more of a premium image, not least because the leather itself is as soft and supple to touch as it is nice to look at. There are SUVs costing twice as much whose leather doesn't come close. Again, that's only if you buy your way into the range at a certain level.
Both the vehicles tested here dish up plenty of kit, but price for price it's the Yeti that starts to look like a winner on value. The Elegance model has xenon lights and dual-zone climate, for example, and as well as being leather trimmed the front seats are heated. 
All these features appear in the Sportage at KX-3 level, bumping the price up by another £1600. As it's already the more expensive car here, that puts Kia in the unusual situation of looking like it offers less bangs per buck. The Sportage tested here does have an electric sunroof, however, which is a high-cost item of equipment if it's something you look for in a car.
PRACTICALITY | It's a walkover 
The Yeti tore up the rule book on practicality when it was launched. It blends the qualities of an SUV with those of an MPV, putting it into a completely different league from almost anything else with four-wheel drive.
At the heart of its brilliance is a set of three rear seats which can be individually folded, tumbled or removed altogether. In addition to this, the one in the centre can be taken out and those to either side of it slid inwards, creating a four-seat layout with way more elbow room than you'd believe possible in a vehicle of this size.
Even with all three rear seats in place, only a tall adult would feel cramped behind an equally sized driver. With the front seat all the way back, a six-footer can still sit behind it, albeit with his knees pressed into its soft back. Headroom is exceptional, as is the view out.
With the seats folded down, the boot becomes a long cargo bay with a floor that's as good as flat. The loading lip is on the high side, but yet further convenience comes from a pair of rails on the boot sides which can be used for hanging up your shopping bags so they don't roll around as you drive. 
For serious load-carrying, lifting out the three rear seats creates a van-like cargo bay which, despite having a big step in it, offers an enormous amount of capacity. The Yeti's styling might look boxy to you, but 1760 litres of luggage room lets you forgive a lot.
Nothing of the same size can match the Yeti, so it's no disgrace for the Sportage to be an also-ran here. Rear-seat passengers get a similar deal in terms of legroom, though with a lower roof and higher waistline it feels a lot more snug for adults.
For cargo carrying, the rear seats drop down with a simple one-shot action to leave a load bay that's good and long but which has a disappointingly prominent slope in its base. It's adequate – but whereas Skoda has evidently pulled out all the stops in this area to do something special, Kia seems to have seen it as fair game for saving money.
ON THE ROAD | Variations on the balance between handling and ride
Both these vehicles have similarly sized engines with more or less the same output. Predictably, then, there's little to separate them in terms of real-world performance. The official figures suggest the Yeti is a full second faster from 0-62 mph, but one feels just as brisk as the other.
You can spend more (to the tune of £1300 for the Kia and £1250 for the Skoda) if you want an automatic gearbox. Both our test cars had the standard six-speed manual unit, however, and each was a breeze to use, with a light, precise action.
The figures say that the Sportage is 20% heavier, but it doesn't feel it in everyday use. Around town and on the open road, it's nimble in corners and feels sturdily planted, though if you push it harder on poor quality surfaces there's a bit of jittering as its suspension works hard to keep its wheels in check.
The Sportage is normally responsive enough to steer, but there's a lack of feeling around the straight-ahead position that deadens the feedback coming through the wheel. This robs it of precision in corners, and we found ourselves drifting off line on the motorway a number of times. In particular, the wheel feels heavier than you expect as you start to turn.
These issues don't detract from the amount of grip on offer, though, and body roll is very well controlled. There's a price to pay for this in terms of ride quality, which is on the fussy side if the road surface is less than perfect, but while the bumps are evident they're well enough damped to stop short of being a menace.
This is perhaps one reason to buy the KX-2 rather than the top-spec KX-3, as the latter has 18" alloys and lower-profile tyres. Ours had 225/60R17s, which we felt did a better job of soaking up pot holes than the Yeti's 225/50R17s.
The Yeti's ride is probably the one thing about it that's most frequently criticised. That just goes to show how good it is in every other way, because while it is a touch rough at times, it's by no means unusually so.
We were among those who commented on the Yeti's ride first time we drove one, and Skoda says it hasn't made any technical changes since then, but hard as we pushed our test vehicle it didn't get upset. Even on relatively low profile tyres, it dealt well with corrugations and kept the impact of larger bumps at arm's length.
Where the Yeti scores over the Sportage is in the greater composure of its handling. Its steering is always predictable and communicative, and the blend of grip and body control its suspension and 4x4 system deliver in corners is exemplary.
In particular, the bumps that are apparent at town speeds don't translate into jitters when you're cornering on an A-road. That marks it out as a vehicle whose chassis is set up the way it should be.
BUYING & OWNING | Fantastic value for money whichever you buy
The sharp end of the matter when it comes to budget brands is how much, or how little, it'll cost to own one. But this needs to be seen in the context of the overall ownership experience.
It looks promising whichever of these you choose, though let's start with Kia's headline act in the shape of its seven-year, 100,000-mile warranty. This is fully transferable and, some years after first being launched, remains an industry leader.
Combine this with 49.6mpg fuel economy and a 20,000-mile service interval, and it won't take long before the Sportage makes you forget about its higher purchase price. The Yeti is barely thirstier at 47.1mpg, however, though it needs to be serviced twice as often, with obvious implications for running costs. It's in a slightly higher insurance group, too, at 16/50 as opposed to the Sportage's 14, and the standard warranty is a mere three years or 60,000 miles (you can upgrade to five years and 100,000 miles for £640 when buying the vehicle).
The difference in warranties means the Sportage is likely to hold its value rather better when the time comes to sell it on. But Skoda is never far from the top in customer satisfaction surveys, so none of this should put you off. As we said, the cost of running one has to be seen in the context of the ownership experience in general – and no-one is likely to regret buying either of these 4x4s.
OFF-ROAD | Both exceed expectations, but only one by a long way
Neither of these SUVs is designed to deal with the mud and slop of farmyards and construction sites. Just try getting a set of all-terrain tyres to fit them…   
That doesn't mean they're not well set to work as family adventure wagons, though. And by no means do those adventures need to be limited to tarmac.
Each vehicle's 4wd system operates automatically. Drive normally goes to the front wheels, but both claim to be able to engage the rears in anticipation of their being needed. The Sportage can send up to 40% of the engine's output to the back diff, unless the driver presses the lock button on the dash to create a 50:50 split.
A second button engages hill descent control, but most of the work will be done by traction control as soon as you venture on to uneven ground. That's the result of a short suspension stroke, and it's the same deal with the Yeti, which again relies on electronics to let it do its work off-road.
In this case, the electronics are controlled by an off-road button which resets their operating parameters to enhance the vehicle's off-road driveability. This is standard on the Elegance model tested here, but optional on other 4x4 models.
As well as downhill assist, the magic button engages a hill start setting designed to minimise wear on the clutch. It also optimises the ABS and traction control settings, as well as engaging a cross-axle 'diff lock' function designed to transfer torque away from spinning wheels.
The result is a vehicle that can work wonders in extreme terrain. Its low-profile tyres mean it rides bumpily over the stones and pot holes of real-world tracks, though. 
---
VERDICT | Value matters, but it's not everything. Yeti is better equipped and much more practical, but Sportage leads for style
When you compare two vehicles from budget brands, it's hard not to see them in terms of cost-saving alone. Until you drive them, at least. It doesn't take long behind the wheel of either to stop seeing it as a cheap 4x4 and start seeing it as, simply, a 4x4.
Put another way, the Yeti and Sportage are excellent SUVs. The fact that they both come at such attractive prices simply makes them better yet.
Over the course of the time the average new car spends with its first owner, the Sportage's low running costs and outstanding warranty mean it's likely to win out as in terms
of cost alone. It's a close call, though, because the Yeti will be very gentle on your pocket too. Combine its slightly lower price and better kit list, and neither can really claim a clear victory on pure value for money.
If style matters to you, the Sportage is likely to come over as delivering more admiring glances per pound than anything else. If it's practicality you seek, no other 4x4 will give you as much flexibility for your money as the Yeti.
So, you pays your money and takes your choice? Not quite. These are two quite different vehicles, but they do do the same thing in a lot of ways. And both on and off road, the Yeti does a lot of them better, with more pleasing dynamics and a greater range and reach of abilities away from tarmac. Looks are down to taste, but there's no arguing with the way it drives, and certainly not with the brilliance of its interior.
For these reasons, it's Skoda that takes home the prize here. But Kia can hold its head high. The Sportage is one of the best of its kind. Here, however, it has come up against the best.
SECOND PLACE | Kia Sportage 2.0 CRDi KX-2 
4/5
Unbeatable value if you prize style above all else
+ Concept car styling, classy interior, easy to drive 
- Average practicality, rather lifeless dynamics
FIRST PLACE | Skoda Yeti 2.0 TDI 140 Elegance
5/5
Supreme value, and a top-notch SUV at any price
+ Stunning practicality, rock-solid build, off-road ability
- Firm ride, odd styling, uninspiring cabin design
For our individual review of the Skoda Yeti, click here
Share this article