Nissan Pathfinder ♦ Vehicle Test ♦
Originally Published: January 2013
Words: Alan Kidd
Pictures: Steve Taylor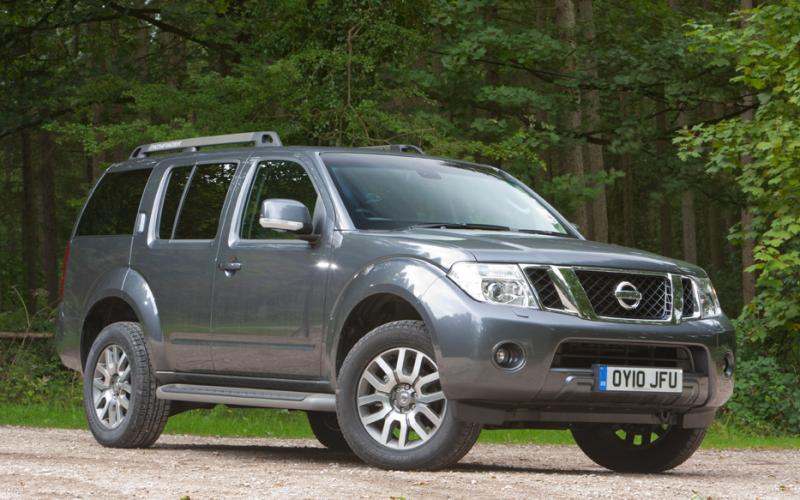 <
>
TOR reviews Nissan's Pathfinder.
Range
The Pathfinder comes with a single 2.5-litre diesel. There's a choice of two trim levels, the higher of them with the option of automatic transmission, and seven seats are standard. 
Buying & Owning
An old-style off-roader in lots of ways, and all the better for it, the Pathfinder does poorly on emissions and fuel economy. You get a lot of truck for your money, though discounts of more than 10% are the key to protecting yourself against the depreciation to come.
Inside
The Pathfinder is all about ruggedness and durability, and its interior has a suitably no-nonsense feel to it. By no means is it spartan, though, with plenty of kit and good seats to keep you comfortable.
The dash is clear and neat, and though its materials are hardly premium they don't feel cheap or out of place. Build quality is robust, stowage space is well above average and legroom for rear-seat passengers shows many pricier wagons a thing or two.
There's a third row, too, which is one of the better of its kind at accommodating adults. It folds totally flat when asked, as do the second row backs, though their squabs use up a chunk of space by tumbling forward. This is still an excellent vehicle for carrying cargo, though – and a very convincing seven-seater.
Driving
The Pathfinder feels big and heavy, so despite the impressive amount of pull its engine offers it's best driven with a relaxed nonchalance. There's plenty of grip on offer, though, so if you want to put your foot down you can, but don't expect it to be the smoothest of experiences.
There's a bit of body roll if you do take corners too fast, though it's well enough damped not to bounce around all over the place. You feel the suspension bumping and thumping over pot holes, but uneven surfaces don't upset it too badly.
For this reason, we found it better at low speeds over more extreme off-road terrain than it is cantering along on rough tracks. Again, though, there's no lack of grip, making it surer-footed than it can at first appear.
---
 Verdict
The Pathfinder's lumpy dynamics don't make it any less likeable as a 4x4. It won't trouble an Evoque on the road, but it's very practical indeed – and few family cars are likely to be as hard-wearing.
Share this article