The Road To Marrakech
Originally Published: March 2008
Words: Emily Gravenor
Pictures: Steve Taylor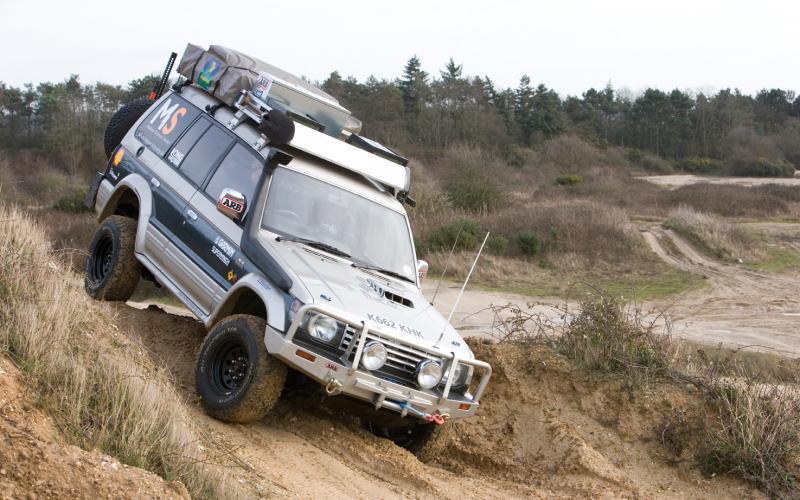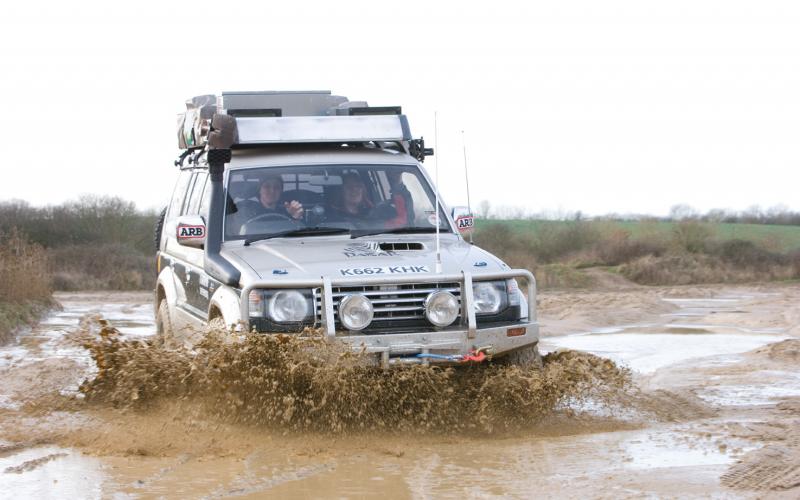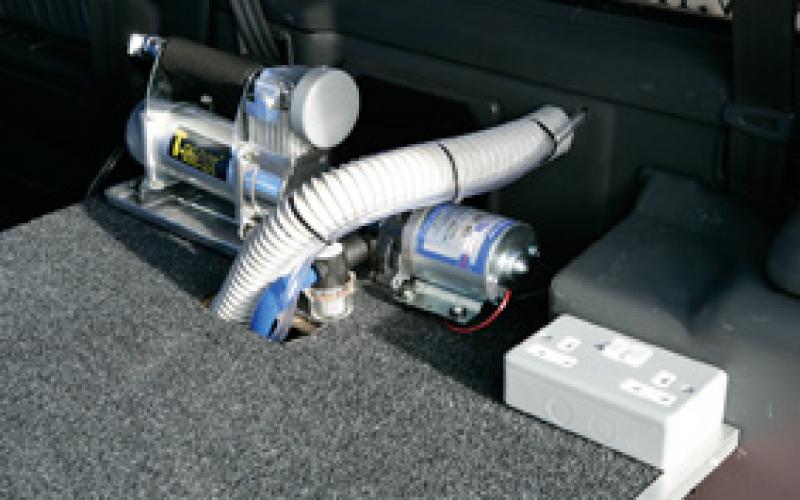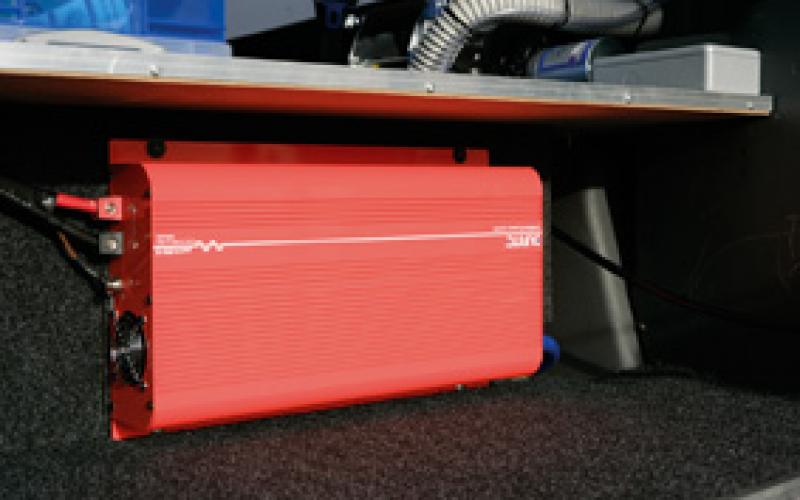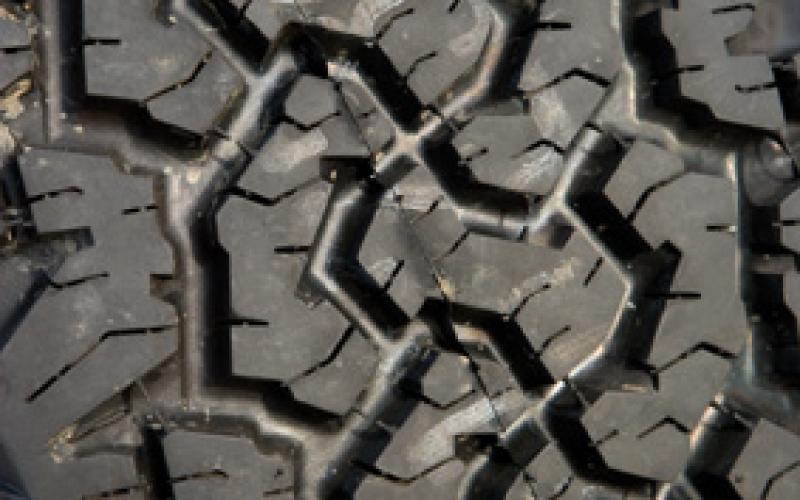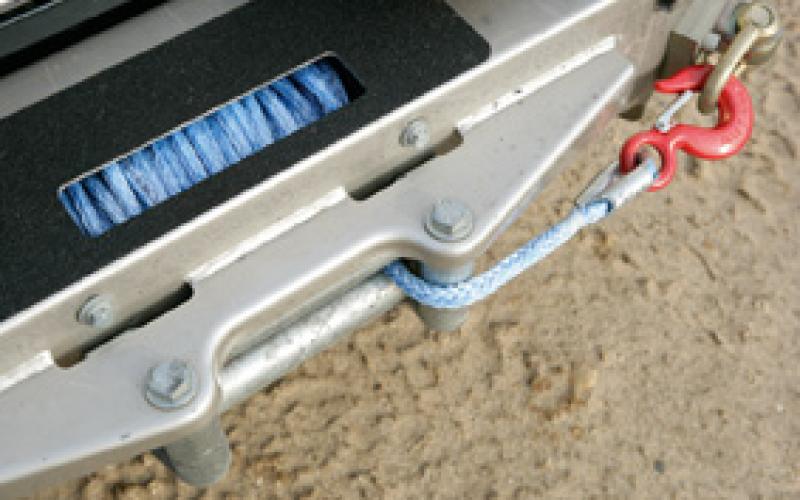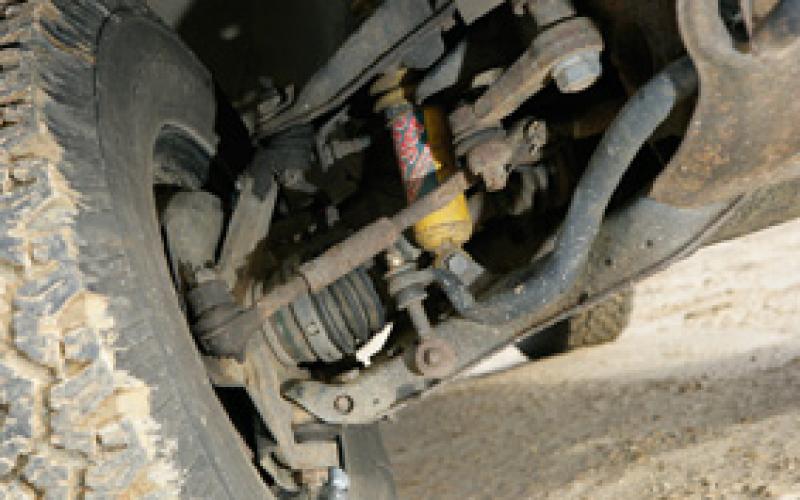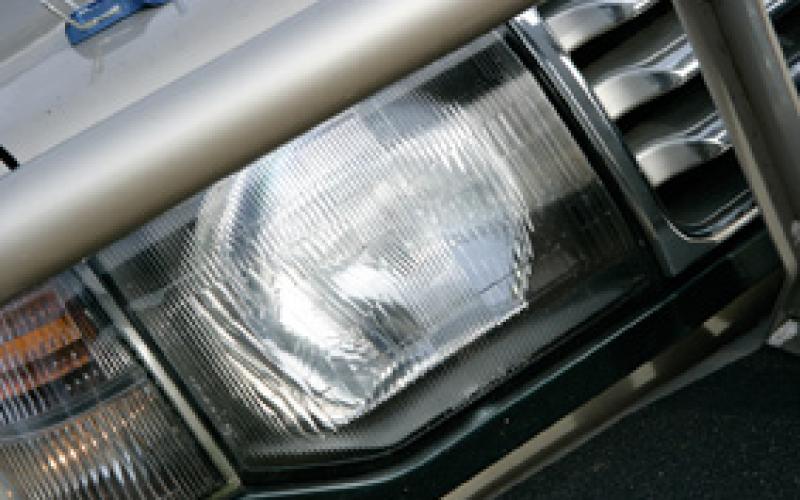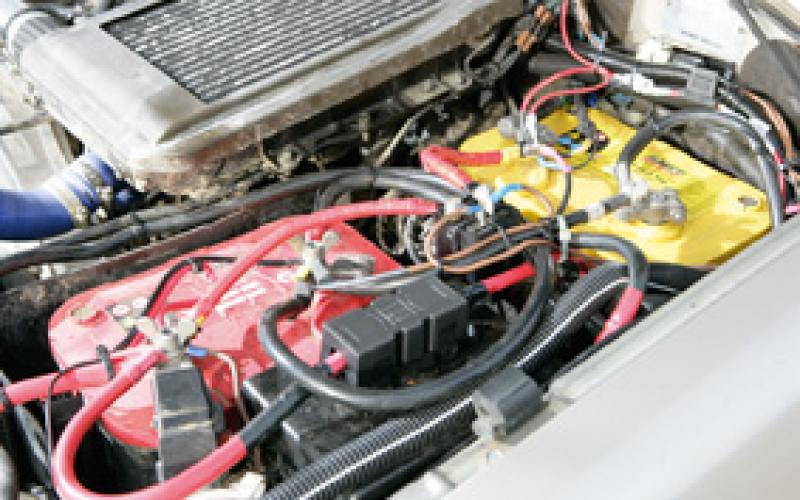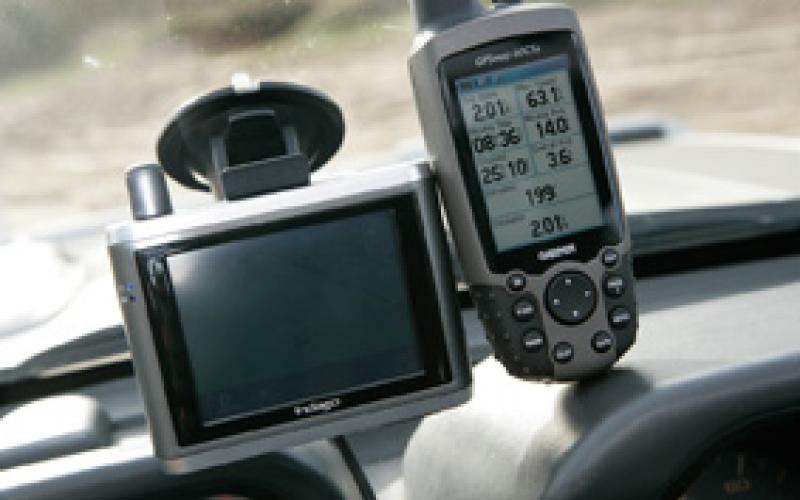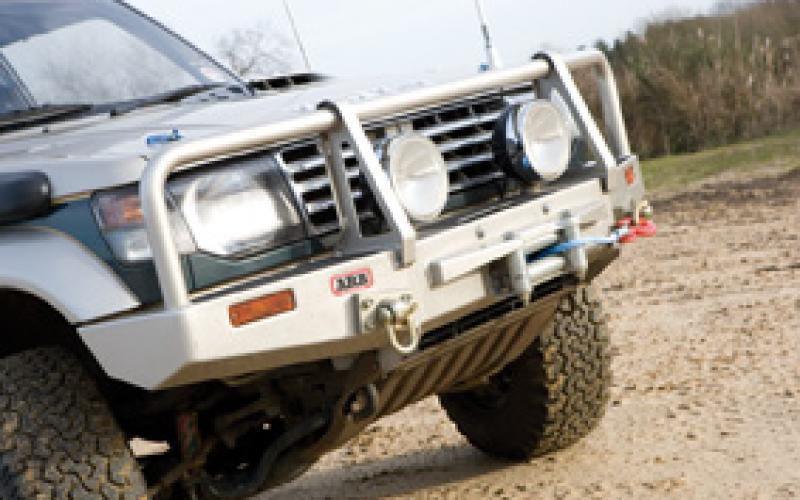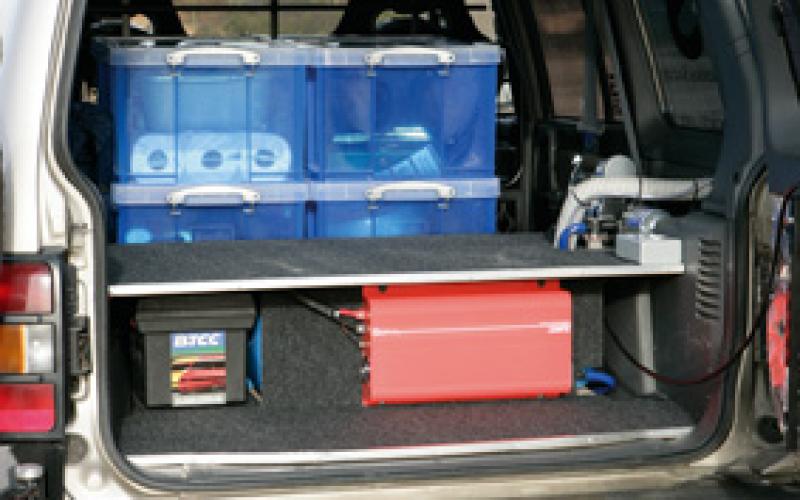 <
>
Inspired by overland expedition vehicles he'd seen in Australia, and having dreamt of desert-driving for years, Richard Fenton decided to kit out his Pajero for an overland trek to the Sahara to raise money for the MS Society. We met up with him to see exactly how he had prepared his vehicle for the many miles of mountains, sand dunes and other arduous terrain ahead.
Four years of planning have come to fruition and soon Richard Fenton and his wife Jo will be off to Morocco on what they hope will be the driving holiday of a lifetime. Richard has been wanting to experience the unique challenge of desert driving for a long time now, and on 4 April the couple will finally set off for the Sahara. Travelling as part of a six-vehicle Atlas Overland expedition and also accompanied by two of the company's support trucks, the 4000 mile long journey will take in the rocky tracks of the Atlas mountains, the sand dunes of Erg Chebbi and the empty salt flats and endless horizons of the Sahara.
One of the main reasons behind Richard and Jo's expedition is to raise money for the Brentwood & Billericay branch of the MS Society, a cause they feel so strongly about they've already managed to raise one-fifth of their target sum of £5000 with over two months still to go. As is evident from the number of stickers bedecking Richard's vehicle, his strategy of writing to request sponsorship from big companies has proved very successful, with a large number responding positively.
Bearing in mind Richard's career history of working for Land Rover, Audi and Volkswagen, together with his current position of Fleet Sales Specialist for Toyota, it's perhaps fair to assume he'd be setting off in a Land Cruiser or Defender. However, Richard is clearly not a man to choose the obvious route, as he decided to buck the trend among UK expedition travellers by opting for a Mitsubishi Pajero.
Why? The reasons were pretty simple really. Price was a major determining factor, with comfort and reliability also playing a very strong part. Having a good air conditioning system when driving through one of the world's hottest regions is obviously very important and with Richard having suffered plenty of mechanical problems with his Land Rover Lightweight in the past, he really didn't want a repeat of such difficulties in a highly remote region. Rather tellingly, his decision not to use a Land Rover meant his vehicle would be less weighed down with the extra spares Atlas advises Defender and Discovery drivers to take, such as repair kits for brake and clutch cylinders, wheel bearings, hub seals, universal joints and diff and pinion seals.
That's not to say that the Pajero is devoid of any emergency equipment of course, though the kit is only here if deemed a strict necessity. You might not fancy going on a trip like this without sand ladders, for example - but when you're in a convoy, self-recovery equipment is simply a dead weight.
When Richard bought the Pajero around four years ago, it was 'completely bog standard' and this suited his purposes just fine. The Pajero Exceed's 2.5 TDi engine has never let him down in the past, and modifications and accessories have been added simply to make sure that the vehicle is well-enough equipped for the extraordinary conditions it's heading for.
Among the mods is a twin spare wheel carrier made by Jon at Brunel Performance, along with the the rear bumper on which it's mounted, which Richard believes is the only one in the world to have been fitted to a Pajero of this kind for expedition use. Not only does this help give the vehicle a tough, ready-for-anything exterior, it has very obvious practical benefits too. Richard wanted the wheel carrier for two other important reasons as well, the first of these being weight. Wanting to keep the weight on the roof to a minium, and also wanting to utilise this space for the storage of extra equipment such as jerry cans, Richard obviously favoured a rear mounted system. He also wanted the twin holder having seen one while visiting Jo's sister in Australia, and this 'down under' influence is also apparent in his choice of lights, snorkel and suspension.
Plenty of the big players have helped Richard out with the Pajero. Frogs Island, for example, supplied the front bumper, which is accompanied by a Superwinch EPi9 winch fitted with a Dyneema Bowrope provided as sponsorship by David Bowyer. Given what we were saying about self-recovery kit, it's unlikely that the winch will ever be used, but with the rope on in place of steel wire at least the additional weight over the front of the vehicle is no greater than it needs to be.
Another heavy hitter, TBR, carried out the 2" Old Man Emu suspension lift, and the vehicle has also been fitted with Superpro bushes and uprated torsion bars. The combination of torsion bars and an independent front end means less axle articulation than a Land Rover, but several experiences of driving around Bures have convinced Richard that the Pajero is just as capable at going over tough terrain. With its rear diff lock, BFG All-Terrains and new suspension, Richard isn't at all worried.
From the outside, the Pajero looks just as impressive as the well-prepped Long Way Down Nissan Patrol we featured not so long ago, not least thanks to the matching Howling Moon roof tent supplied by Trek Overland. Although the Pajero may have a Long Way Down sticker on one side, Richard is keen to point out that he has not taken any ideas from this TV expedition, rather the other way round, though we suspect he was joking...
The finishing touch on the body, and the part of the vehicle that Richard clearly considers to be a highlight are the Xenon headlights. As he demonstrated them in action and talked about the power they used, there would only be two words to describe him: completely chuffed. Here is a man whose plans and dreams of the last few years are about to come into actuality, and all the hard work of preparing the Pajero is finally about to pay off.
Inside the vehicle, another piece de resistance – refitted and retrimmed Cobra racing seats complete with embroidery. We're not talking about Jo's cross-stitch here, we're talking about the Dakar logo, which, considering Mitsubishi's undeniably impressive record in the Dakar with the Pajero, seems extremely appropriate, not to mention cool.
Another specially fabricated piece inside the vehicle is the load area guard, adapted for the Pajero. 'It's not all about walking into Frogs Island or TBR and asking them to provide an expedition vehicle', Richard explained, and I'm sure Jo could concur. He has spent hours and hours looking through all of the different 4x4 magazines (I tried not to hear this bit) in search of ideas, then adapted them to meet the needs of the Pajero. Working in the industry has definitely helped, Richard pointed out, as knowing who to ask is all part of the process.
Items such as the awning were donated as sponsorship, and this alongside a 1500-Watt inverter, 70-litre water tank, water pump, fridge, on-board air tank and compressor, extra sockets, CB radio, GPS, and Indago sat-nav, makes the Pajero seem very well equipped indeed.
As he lifted the bonnet, Richard pointed out the new stays, added to reduce the likelihood of an unexpected smashed windscreen as they travel over rocky ground. On the vehicle's front end is a Hi-Lux air scoop to aid cooling, while air for the engine itself is routed via a Safari Snorkel. This will help more with sand and dust than water, though Richard has plenty of experience with the wet stuff, having learned the hard way that there's a reason why submarines don't have winches. He's now relocated the solenoid pack to the rear of the engine bay to prevent the chances of it receiving another catastrophic dunking (although, as I hilariously pointed out, there shouldn't be too much danger of that in the desert...)
Under the bonnet, a split charge system featuring twin Optima batteries and an uprated alternator ensures enough power for all the additional draws the vehicle makes on its electrical system. These include a Kenlowe fan, which was added with the aim of reducing mechanical drag on the engine.
With all this done, Richard feels that he is pretty much ready for the expedition. He would, however, be happier with a new exhaust, ideally a stainless unit with a slightly bigger bore of 2.5 inches to help the engine breathe a little bit better. Any potential sponsors please feel free to get in touch, he adds!
Richard has been off-roading for fifteen years now, so he's pretty used to the kind of terrain this country can throw at him. The pair have also been off to France and Switzerland in the Pajero, so they're quite used to sleeping in the roof tent and basically living in the vehicle. The only problem they experienced was a particularly rude and pushy Swiss train operator when they were travelling up the Jungfrau... not something that will be an issue in North Africa, one would hope...
As Kaye Graves from Bures said during our photoshoot, the ground at the site is pretty much the closest thing you can get in this country for practising desert driving, particularly in the summer when the sandy ground is dry and loose. So Richard and Jo are about as well prepared for what's in store as it's possible for a first-timer to be.
Since meeting Richard, Jo has been bitten by the off-roading bug although as she modestly says: 'I'm not as much of a 4x4 boff as Richard, but yes, I'm really looking forward to it. Particularly getting to Africa and seeing the markets and the way of life in Morocco.' Together they make a great team - and when you're spending every moment with someone in the wilderness, that's every bit as important as having a great vehicle.
PAJERO, OLD MAN EMU SUSPENSION, SAFARI SNORKEL, BRUNEL PERFORMANCE BUMPER, SUPERWINCH EP9, SUPERPRO BUSHES, BF GOODRICH ALL-TERRAINS, KENLOWE FAN, OPTIMA BATTERY
Share this article