Mitsubishi L200 ♦ Vehicle Test ♦
Originally Published: September 2010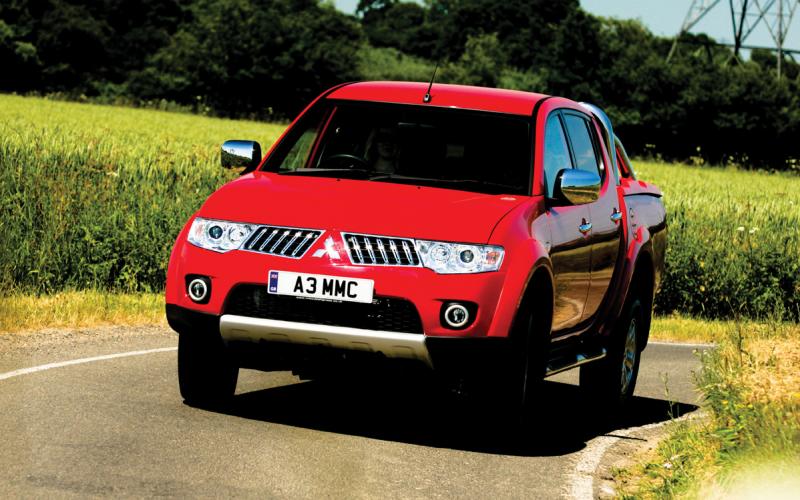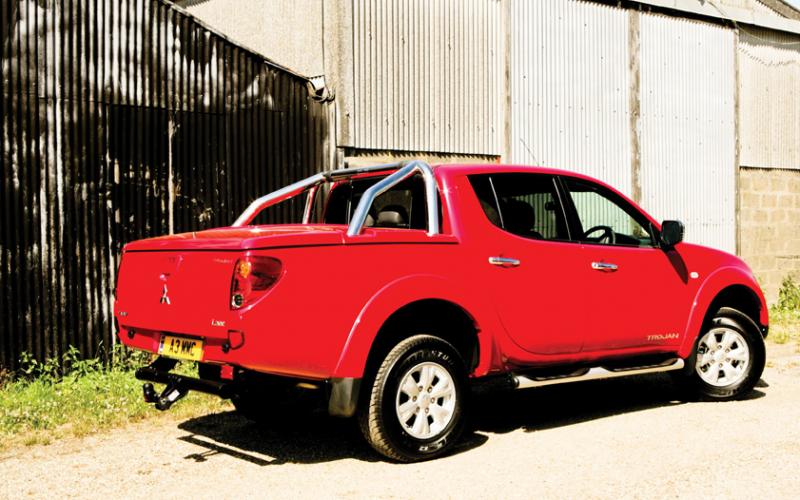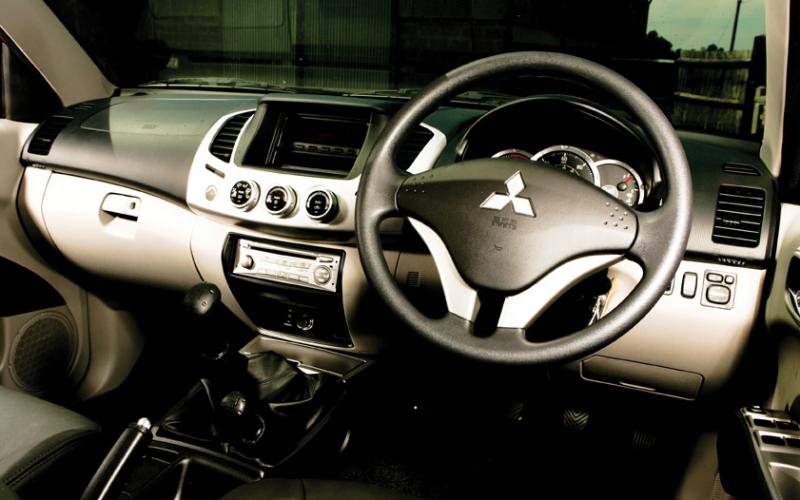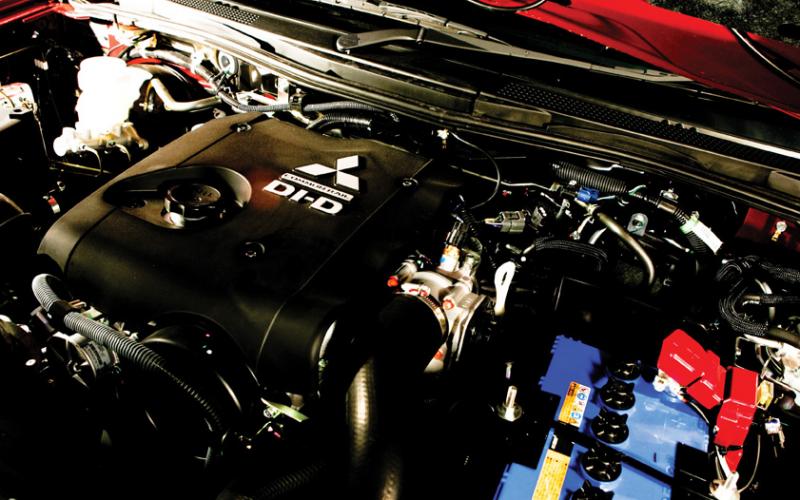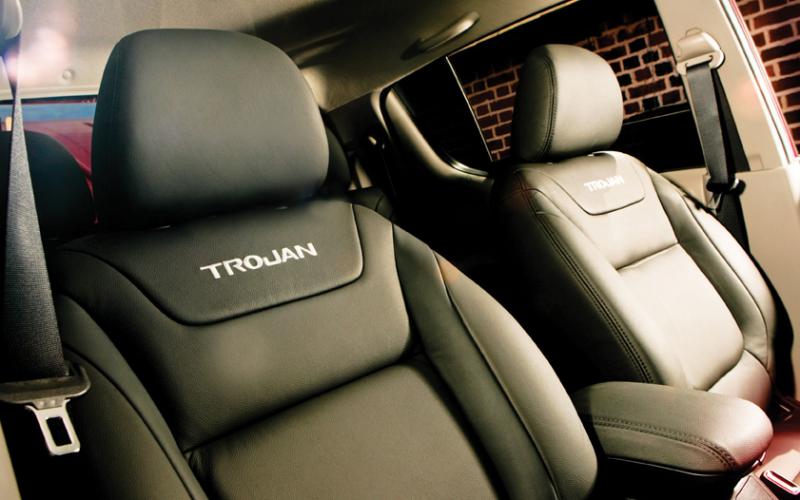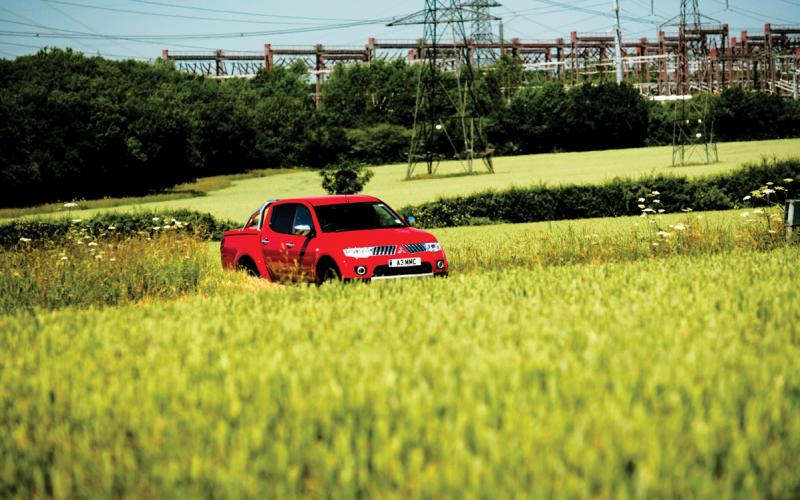 <
>
It doesn't seem long since we were reviewing Mitsubishi's new L200 Barbarian, but here we are already with yet another addition to the company's seemingly ever-changing double-cab range. This time, it's only a special edition model – albeit one with a very familiar name. 
Seasoned L200 spotters will be very well aware of the Trojan badge, which has come and gone with the turn of the seasons throughout the more recent parts of the vehicle's UK history. It's always stood for doughty, hard-working willingness with a dash of style – something you could say about the L200 in general, obviously, but the point behind this particular model is that rather than being a full-on street machine, it's aimed at tradesmen who need their truck to do a shift of work by day before transporting them home in comfort and holding its own in the game of driveway one-upmanship by night.
That explains the alloy wheels, flared wheelarches and chrome body trim that comes as standard on the Trojan. None of it is exactly the stuff of hardcore forestry work, but there are clear differences from the Barbarian and its ilk at the top of the L200 range. The chrome is limited to the door mirrors and handles, and the alloys are a sensibly sized sixteen inches, allowing an equally sensible
70-profile tyre size rather than the low-profile monstrosities you see on all too many trucks now.
Inside, the Trojan has climate control and a mid-range MP3 stereo, along with the same slide-down rear window as the rest of the range. A moment of genius on the part of whoever thought of it, this.
Our vehicle was also appended with the leather seats you can get for an extra £1200 plus VAT. These feel right on higher-spec trucks, but with more useful stuff like cruise control and satellite navigation conspicuous by its absence there was an OTT element to them. On a truck made for work rather than play, we'd sooner see a tough, hard-wearing fabric – and we'd be pretty sure that most owners will save the money, perhaps spending a little of it on a set of removeable waterproof covers for when on-site conditions get wet and grimy.
Something else we'd not spend the money on is metallic paint, since this is limited to one colour (black) and the pimp wagon look really doesn't work when your wheelarches are crusted with mud and dung. Besides, the L200 looks pretty funky in the signal red that's the one other colour available on the Trojan edition.
Ours looked cooler still with an EGR chrome styling bar behind its cab. This is attached to a plastic loadspace cover, so it's very definitely only there to look good and not to save your life in a roll-over, a fact which was spelt out in very emphatic terms by a label stuck to it.
The loadspace cover itself was the kind that keeps your luggage out of sight and out of mind, but it didn't feel like it would keep a determined thief at bay for very long. It did, however, very successfully resist our attempts to unlock it; first, the key would jam, then it would rotate the barrel freely in its housing, then finally the key snapped and it was game over. Really not very many marks out of ten at all, but at least there's no shortage of options to choose from, whether you want to order from your Mitsubishi dealer or an independent supplier.
These matters are but details, however, alongside the meat of the vehicle. The headline news is that whereas the rest of the range gives you either full-time four-wheel drive or a rear diff-lock, the Trojan has both. This means you don't get the MASTC traction control that's standard on the Warrior and Barbarian, but if you're any kind of proper off-road user you'd trade it for a locker any day.
Another difference between this model and its higher-spec brothers is that whereas they get the 175bhp version of Mitsubishi's 2.5-litre turbo-diesel engine, here you're settling for the 134bhp unit. This delivers 231lbf.ft of shove at 2000rpm, as opposed to the higher-spec models' 258 at 1800; you only really notice the difference when accelerating hard, which provokes a fairly coarse engine note, and there's no difference in the various models' towing limits, but overall it's not as soothing to drive on the open road. There's no auto option here, either, but as the workman of the high-series L200 range that's as you would expect.
In any case, we're not sure that the vocal nature of the lower-power engine would be all that tolerable if it was constantly revving its brains out to try and convince an auto box to shift. (It should be added here, though, that ours was barely run in, with less than a thousand miles on the clock when we received it, so it's likely that the engine will calm down once it's a bit looser.) Stirring the slick five-speed manual is no chore, anyway, with a light clutch and easy gearchange, and you can chuck it through corners with the confidence that comes of knowing that you're not about to be upset by a buckshee downshift.
Such antics aren't necessarily what people buy trucks to indulge in, but we all know how scarily tail-happy an unladen rear-driver can be in the wet. Even without traction control or ESP, the Trojan's full-time four-wheel drive keeps it really steady and planted on the road, and though there's a predictable amount of juddering from the leaf-sprung back end on all but the sort of roads you don't find in Britain anymore, it never becomes a handful to steer. You'd be struggling to call it the last word in accuracy when it comes to placing your line into a corner, but far more important is the complete lack of unruliness, a testament if ever there was one to the dynamic wonders of all-wheel drive.
Then you take it off-road, and it's entirely predictable that with that rear diff-lock on your side, you can make the Trojan do things with no fuss that any other L200 will either fail altogether or make a meal of. Traction control has its advantages, to be sure, particularly on faster, looser off-tarmac terrain where all four wheels are liable to be trying to spin at once, but when you're crawling up a series of rock steps the last thing you want is to be trying to kick it in by opening the throttle ever wider. Most simply, there are few 4x4s more prone to lifting a wheel while crossing a gully than the common-or-garden double-cab, and a locker is the way to cope with this without having to stress your drivetrain or put in a load of revs which can't help but come out somewhere in the form of ground-damaging wheelspin.
Thus the L200 Trojan is a wise, cool and indeed responsible choice if you use your truck off-road. It's more garish than it needs to be, and we'd spec our dream truck somewhat differently, but at £15,999 plus VAT, it does everything well enough that if a genuine all-rounder is what you need, it makes a whole lot of sense.
---
Verdict
The Trojan is meant to be a work truck with style, but with the optional leather package it doesn't feel completely at home in its own skin. The combination of full-time four-wheel drive and a lockable back diff make it a winner off-road, though, and even in 134bhp form the 2.5 D-ID engine has loads of torque 
+ The best combination of value, comfort and off-road spec in the L200 range 
-Not as nice to drive on the road as higher-spec models. No long-bed option. Flashy style hides its undoubted substance
L200, L200 TROJAN, VEHICLE TEST
Share this article