Labour of Love
Originally Published: June 2008
Words: Emily Gravenor
Pictures: Steve Taylor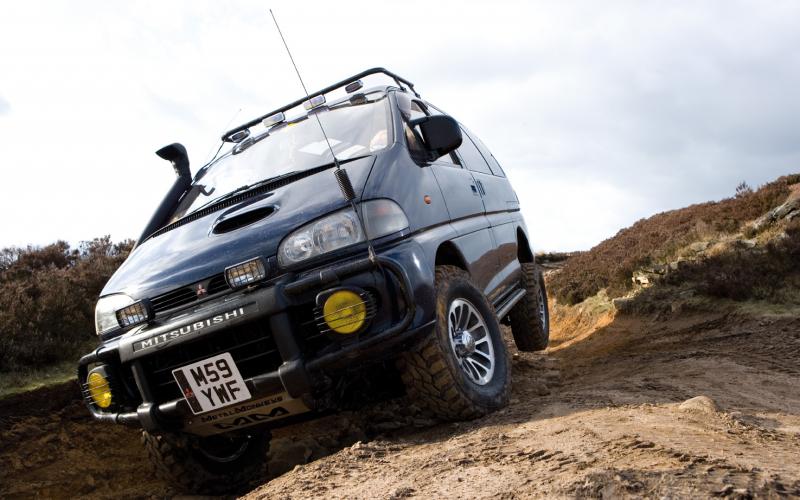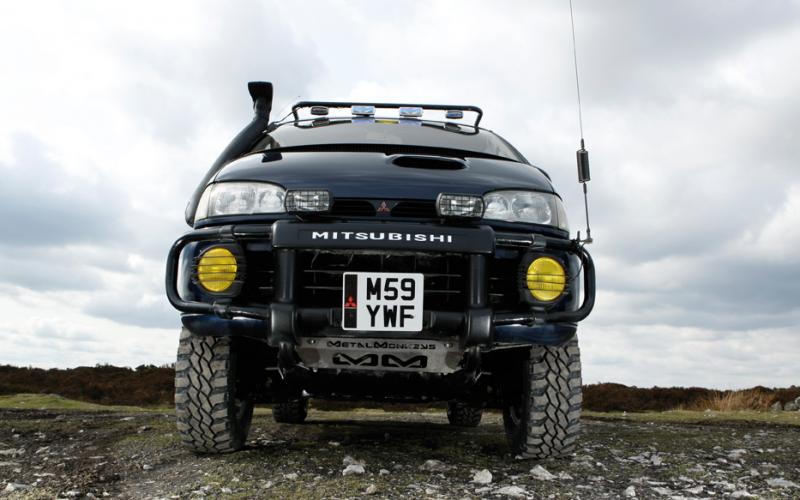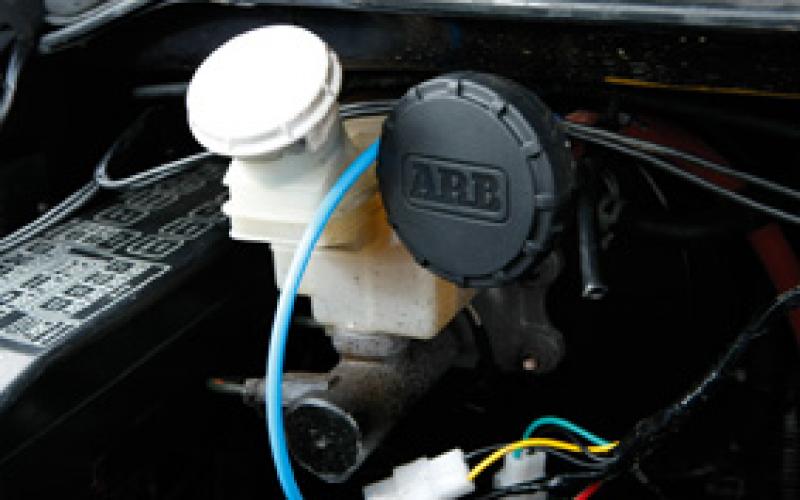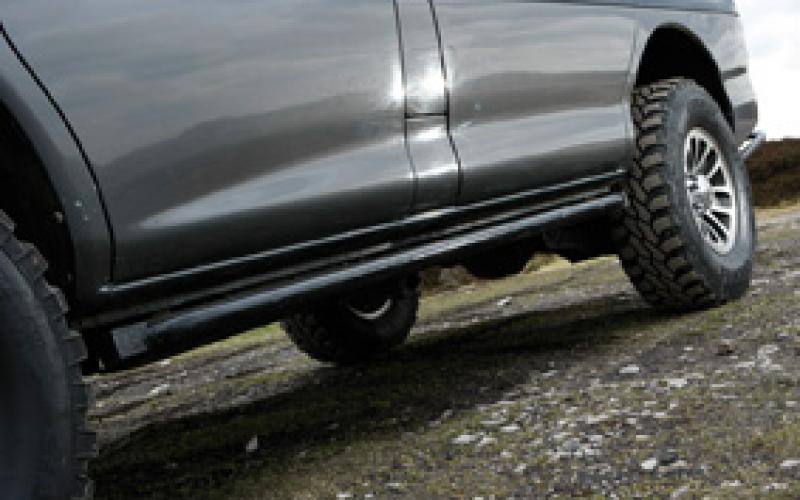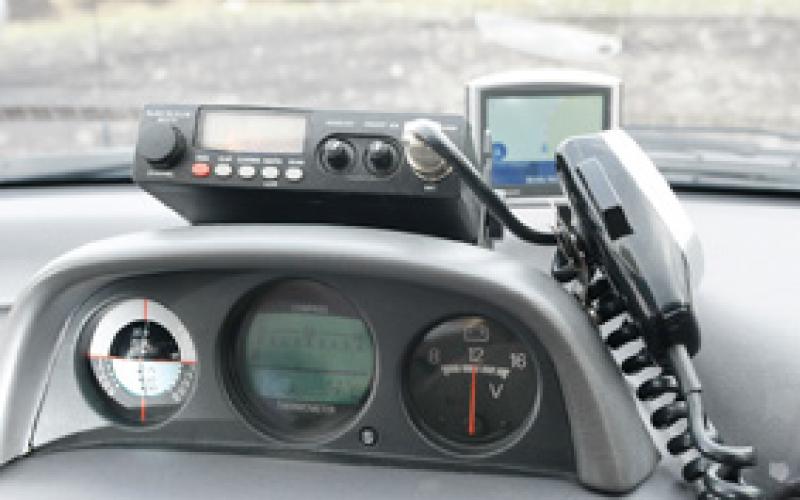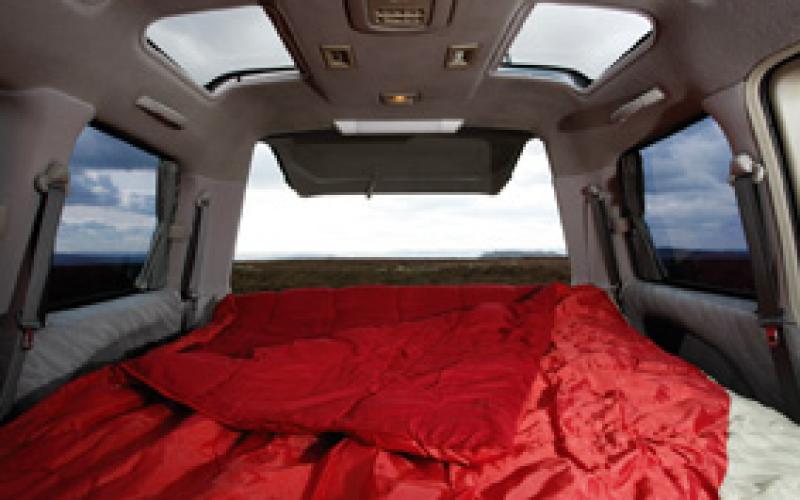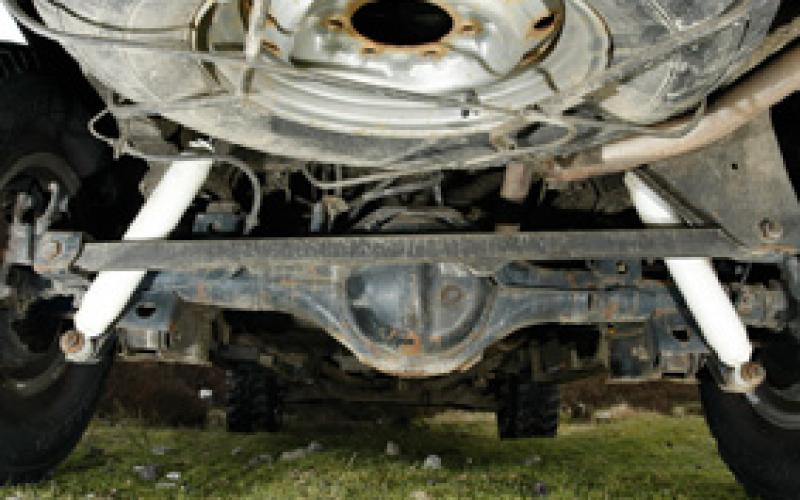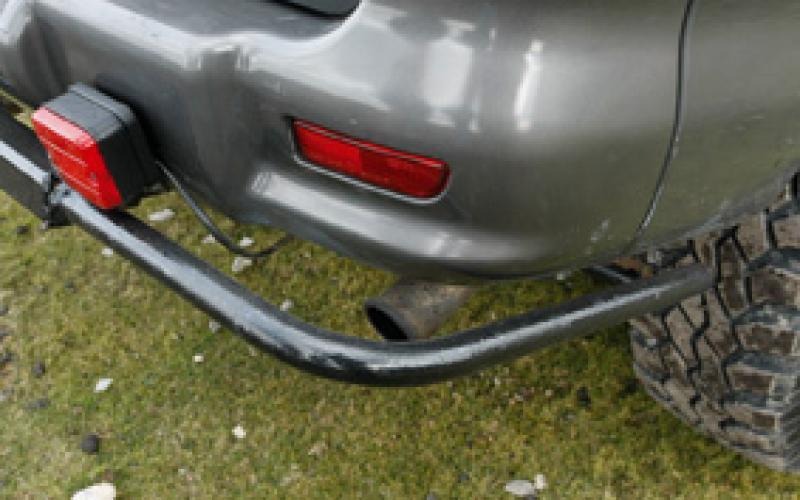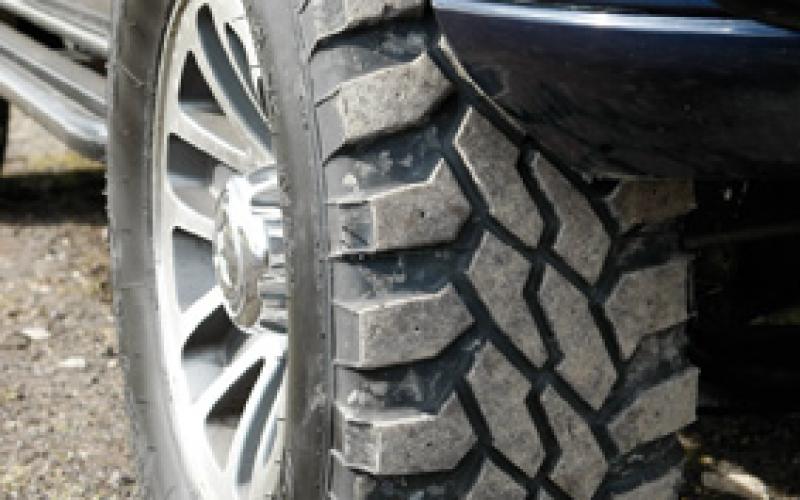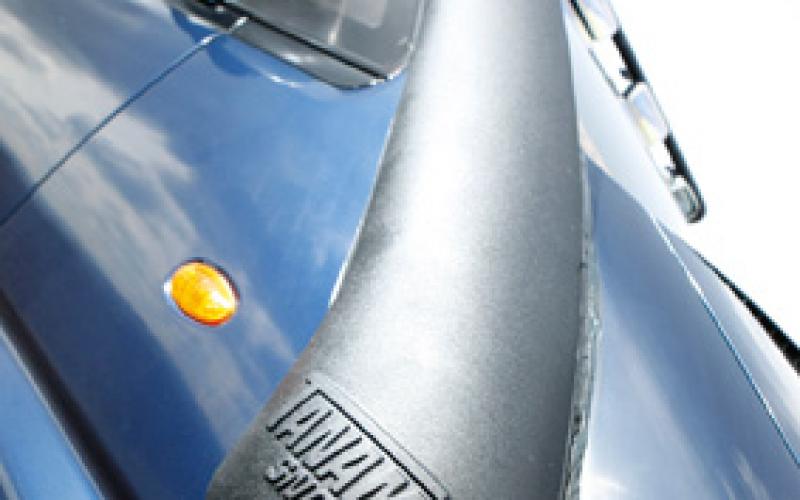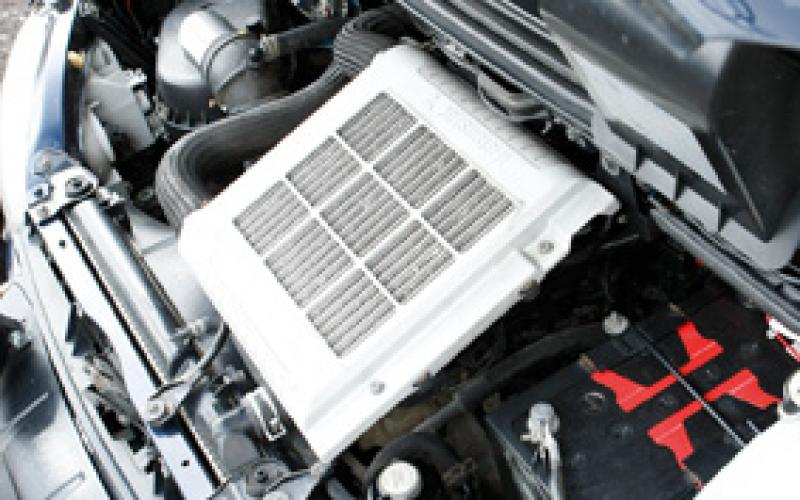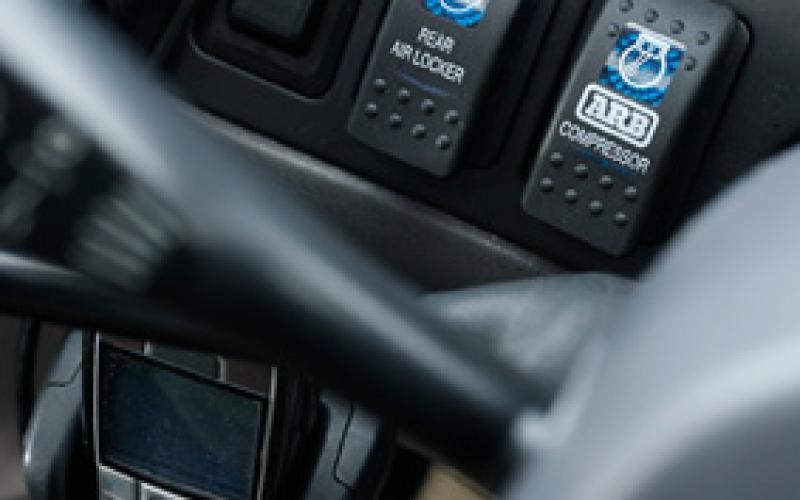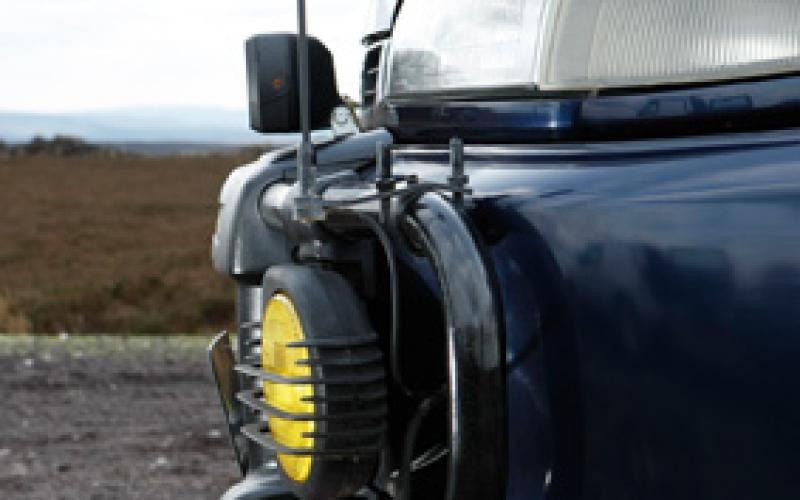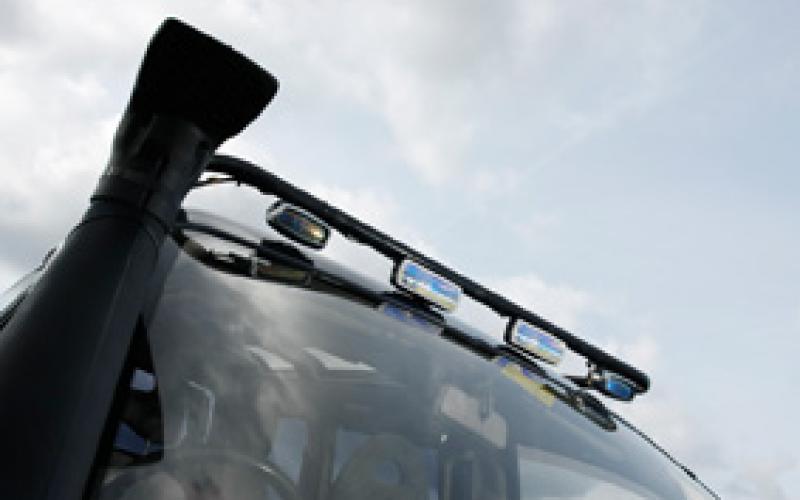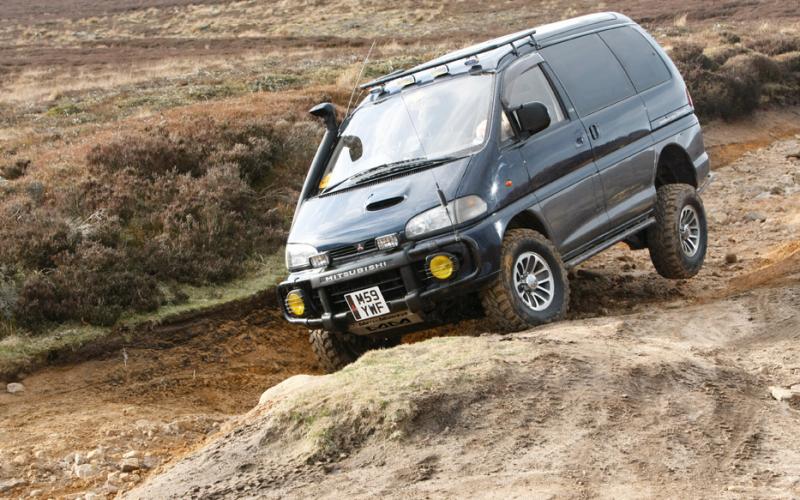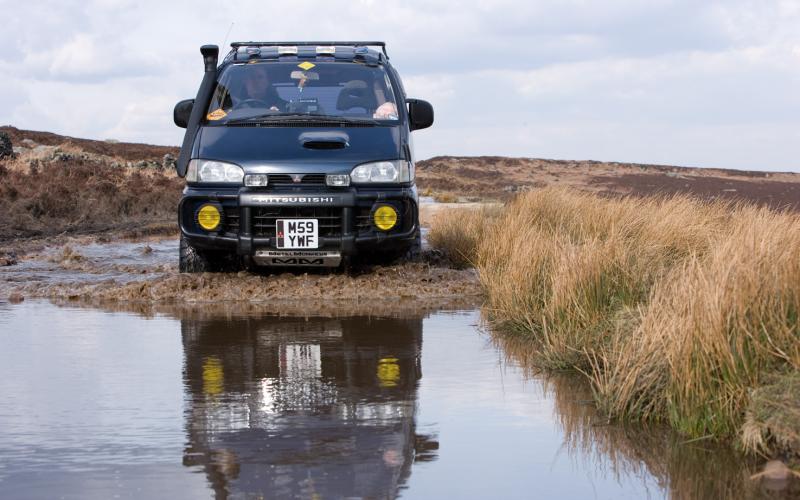 <
>
Chancing on a Mitsubishi Delica certainly wasn't part of Mark Openshaw's original plan. But two years later, not only has he taken it on as part of his everyday life, he's slogged away at turning it into a genuinely impressive off-roader. Think Delicas aren't really off-roaders? Think again…
Not many stories in this magazine start with small sports coupes. But that's what Mark Openshaw used to drive. It was a Mitsubishi FTO, one of those grey-import efforts much loved by boy racers. But he also liked 4x4s. Specifically, Land Rovers.
So it's no surprise that when a friend offered to swap a Delica for Mark's FTO, to start with he wasn't impressed. Little did he know that two years later, he'd be telling an off-road magazine about the modifications he's made to transform it from a 4x4 MPV into a serious off-roader.
Obviously, the modifications you make to a vehicle need to reflect what you plan to do with it and where, and for Mark, this would be green laning in places such as North Wales and Derbyshire. He says he now has more fun, and more of an adrenalin rush, laning at 5mph than flat-out on the track days he used to love. But aside from making the most of the countryside, meeting new people and enjoying the lanes, Mark has another reason for wanting a great off-roader: Nora, his grandmother. Nora used to be a very keen hillwalker, but nowadays some of the peaks and moors might pose more of an on-foot challenge than they used to. So the Delica is worth its weight in gold for taking her in comfort to the same breathtaking spots she used to hike to as a youngster.
Mark's green laning buddies tend to be Land Rover owners, so the first few outings in the Delica led to the inevitable sizing up of each other's measurements. The Delica's ground clearance was letting Mark down slightly, so he wanted to find a way of improving it. The standard 'weird-sized' tyres – 215x18R15 – certainly weren't helping the matter, so he decided to look at what he could do with the suspension to give himself the option of bigger tyres.
The answer, when it came, came in the form of a +2" Iron Man suspension lift, including new torsion bars, springs and shocks, meaning that he could have 31-inch tyres and similar ground clearance to that of a Range Rover or Discovery. The operation was carried out at West Coast 4x4 in Southport, who Mark found to be really helpful. The shock absorbers didn't fit to start with, so they had to be changed. 'Because it's not mainstream', Mark says, 'you can't just go into any 4x4 store and get what you want'.
Driving off-road with his new tyres was great, until he started to become aware that some parts of the vehicle were particularly vulnerable to damage – namely the side sills and the rear overhang. Off he set again, looking around for options which would improve this. Commercially, there was nothing available for a Delica owner in search of such a thing, but eventually he came upon some rock sliders that a fellow Delica enthusiast had been trying to sell for six months with no luck. One begins to get the impression at this point in the story that there aren't many Delica owners out there who like off-roading, and this is why they aren't catered for, but the enthusiasm of the Mitsubishi Delica Owners Club (MDOC) and several other Delica clubs would suggest differently. Mark has had a great deal of interest from fellow Delica lovers who are keen to make their vehicles more like his, so for any manufacturers out there this could be a fantastic opportunity.
Mark has been taking an evening course in Car Body Restoration at Liverpool Community College, so with the knowledge and skills this imbued in him, he bolted on the new rock sliders and a new tow bar (which he made himself), and added some extra metalwork to reinforce the rear overhang as well as uprating the bash plates. He has a friend who manufactures scaffolding tube, which means that getting hold of handy steel tube is never a problem, and paired with his hands-on skills the Delica's transformation was kept as low-cost as possible.
With the new sliders in place, he headed off-road and found that it was massively improved. Even so, he still felt it just wasn't enough. There wasn't a great deal of articulation, so it was quite easy to get cross-axled.
He wasn't very keen on raising the centre of gravity too much with a massive lift kit, having experienced some pretty nasty rolls in a Range Rover in the past which he didn't fancy repeating (they'd put his fiancee, Lyn, off off-roading completely). Having the same wheelbase as a 110, the Delica is quite narrow as well as tall, so he went online and asked other Delica fans if they knew what angle the vehicles could actually go to before they would tip over. He was met by a few random guesses and decided it would be best to find out the answer for himself. He searched for steeper and steeper side slopes, testing the limits of the Delica until he got to an angle of 40 degrees, at which point he decided that he didn't want, or need, to go any further. It could go up or down any incline a Land Rover could; the only problem was the cross-axling.
No-one in the UK seemed to have any information about rear axle lockers for Delicas. However, speaking to Delica owners Down Under led to ARB in Australia, which in turn put him in touch with a selection of companies in the UK. Out of all of these companies, Mark says, it was only Devon 4x4 that seemed to understand what he was after. 'They were very very helpful', he says, ordering the locker in for him on the basis that if it didn't fit, they would take it back.
It didn't fit. They took it back. But they eventually found the correct axle size for him and got the right locker, which KN Transmissions in Preston fitted. With most companies taking the approach that if it wasn't in the catalogue they couldn't help, he reckons the open-minded and efficient service he received from Devon 4x4 and KN Transmissions stood out a mile.
The snorkel was from the Delica Shop in Australia, and means that the vehicle 'can go into water so deep that it will float before it starts to run out of air'. He also has a light bar on the roof that he made himself, which is very useful on winter green laning trips, and makes use of lights from an old Japanese sports car.
The Delica is an ongoing project, like most off-roaders, and the next things he would like to add would be a winch and new rear trailing arms. There is, again, nothing available commercially, so it's a matter of going back to the drawing board and seeing what he can come up with. The trailing arms would help him to get more articulation and would have to be a custom job. He also wanted a wider beam axle, which he has seen on Fronteras and Vitaras, but they come at quite a high price and since getting the ARB he has gone off the idea somewhat.
Having said that, prior to adding the locker he did swap the Delica's original back axle for a heavier-duty version, and he's also uprated the vehicle's electrical system so he can run items such as a fridge without the risk of running the battery down. He also modified the bump stops to allow more articulation, which he did when he realised that they were hindering the axle.
A lot of this has been a matter of learning as he's gone along; there is information available, but it is spread around between different places and countries. One common misconception he kept coming across was that people expected the Delica to be just like the Shogun, when in fact it has a totally different, monocoque chassis.
Since we took our photos Mark has fitted, with some difficulty, 235x85R16 tyres so that he has exactly the same axle clearance as a Land Rover. No more criticism about his tyre size from friends, then… 'So far', he says, 'there's been nowhere while out green laning that my friends have been able to get up but I haven't.' Sounds like a challenge if ever I heard one.
He has recently had the fuel injector modified (thanks to Diesel Bob) so that he can run the vehicle on biodiesel, which means that the Delica is economical and Mark isn't a stranger to the vegetable oil aisle in the supermarket. In terms of initial outlay, the Delica wins too. Whereas a Defender could cost you six or seven grand, a Delica might only set you back two or three grand, so you get a lot more car for your money.
As far as comfort goes, the Delica would be the Ritz as opposed to the backpacker's hostel that is the basic stripped-out old Land Rover. It boasts electric windows, heating, air-con, power steering, automatic gearbox, separate controls for front and rear heaters and a good sound system with a DVD screen in the rear. As if this wasn't enough, the ample space created by collapsing some of the seven seats means there's room for the bed that Mark purchased for a bargainous £30 from Argos, creating a luxurious standard of accommodation for those weekend green laning trips.
Along with the bed, he has some curtains from Hong Kong which stick on to the window glass to create a cosy, insulated sleeping area. He recently went to Silverstone, where a group of them camped out, and as his friends put up canvas and prepared for a weather-dependent night, Mark simply spent a minute or two getting his bed out then settled down for a smugly guaranteed good night's sleep.
It is this versatility that really makes Mark delighted to be a Delica owner. The combination of off and on-road ability, comfort and practicality make it an ideal family car, camper van, green laner and generally great package. It's not, he says, a 'go where no-one has ever gone before' sort of vehicle – but when it comes to laning, it goes where other vehicles have gone before quite happily. When he uses it as an everyday car during the week with its all-terrain tyres, it is a smooth, quiet ride and will cruise along at 80mph with plenty of driver comfort.
His Land Rover mates generally refer to his Delica as 'the Jap Bus' and are prone to mocking, but by the end of the day a now thick-skinned Mark says that they normally have a lot more respect for it than when they first set off. 'It goes where they go', he proudly says. With the Land Rovers he used to own, he would always have to fix some breakage or other after every outing, but so far the Delica has only needed a wash!
He has had many experiences where the family-friendly image of the Delica has proved to be a winner with the people he encounters, in contrast to the reception he got previously in a 'mad Simex-tyred rollcaged aggressive off-roader', more suited to mudplugging at off-road sites, which would incur levels of hatred 'appropriate to an environmental terrorist'.
The modifications have largely been done to suit what works, rather than what looks good, for example the CB radio aerial he has fitted so that others can spot him while driving down tricky sections. So although the more showy snorkel, lights and sliders do get him plenty of attention, it's not the negative kind.
'It's been a labour of love', Mark explains, after two years of Delica ownership. 'Lyn deserves thanks for putting up with me being out on the driveway with my mates and hammers until late at night – as do the neighbours, for that matter! Lyn has kept the Delica drivers very well fed and watered over the years.'
Mark is keen for others to realise that there are plenty of good vehicles out there if you are willing to think outside of the box and be determined to find solutions to problems when necessary. His day job selling strapping means that off-roading is kept purely as a passion, and the Delica helps him to keep this passion alive. One thing he finds amusing is that people often ask him, at the top of a hill he's had to do plenty of off-roading to get to: 'Is that thing any good off-road?' Yes, he answers, it is. And Nora thinks so too.
ARB AIR-LOCKER, TANAMI SNORKEL, HD REAR AXLE, IRON MAN SUSPENSION, TANAMI ROCK SLIDERS, BIODIESEL CONVERSION, 235X85R16 TYRES, DELICA
Share this article