Living The 4x4 Life
Originally Published: April 2012
Words: Graham Scott
Pictures: Steve Taylor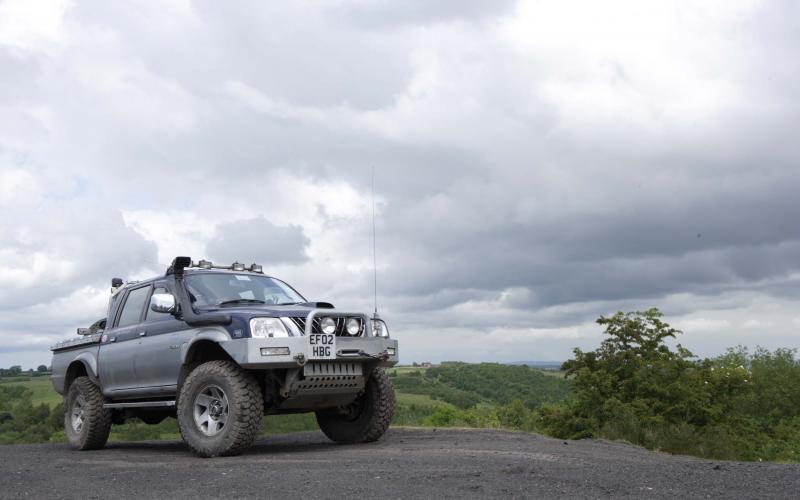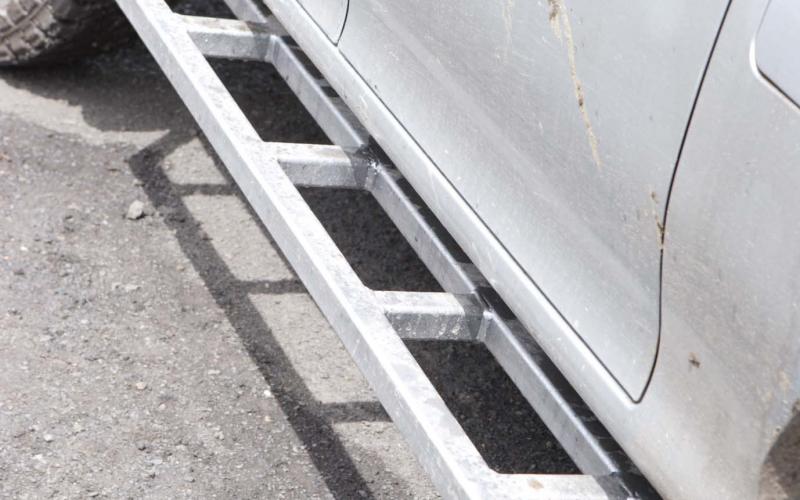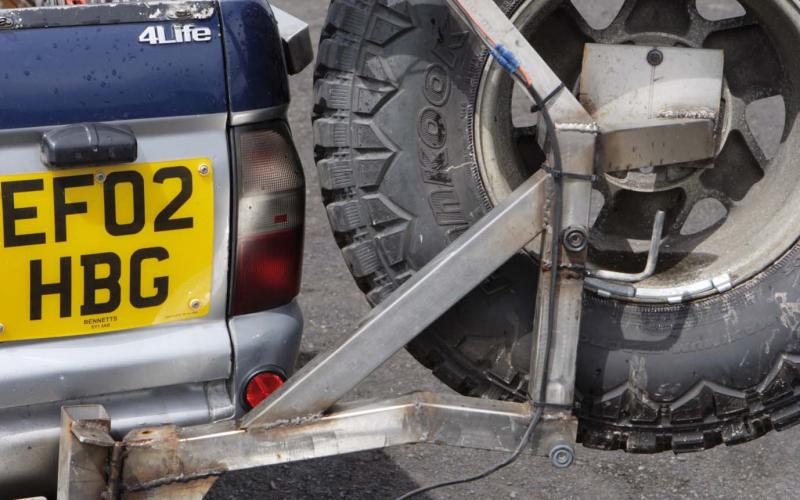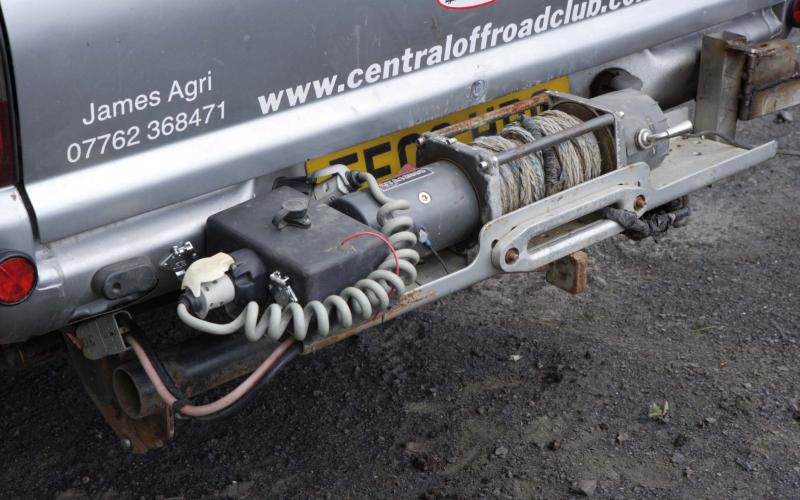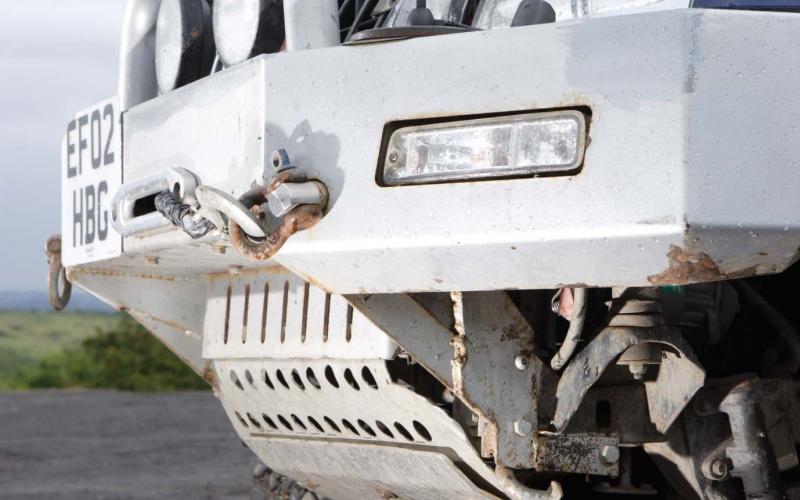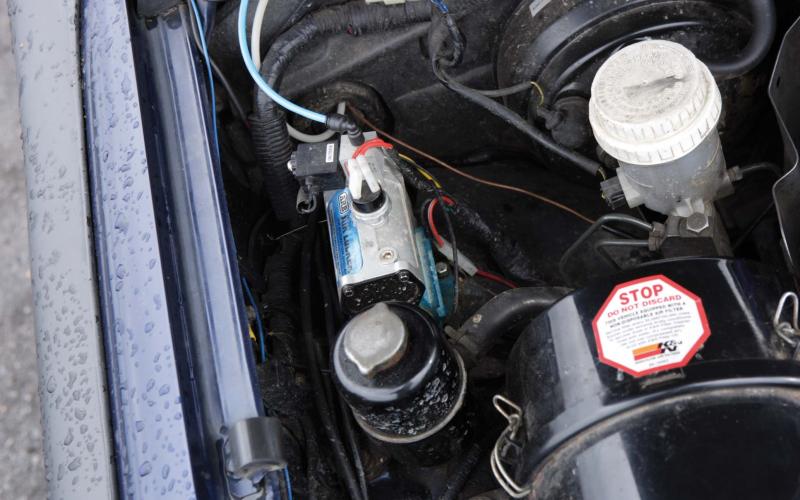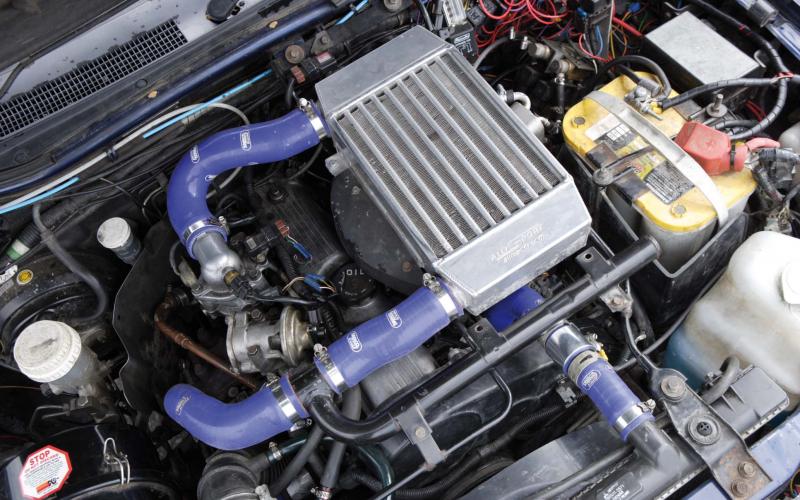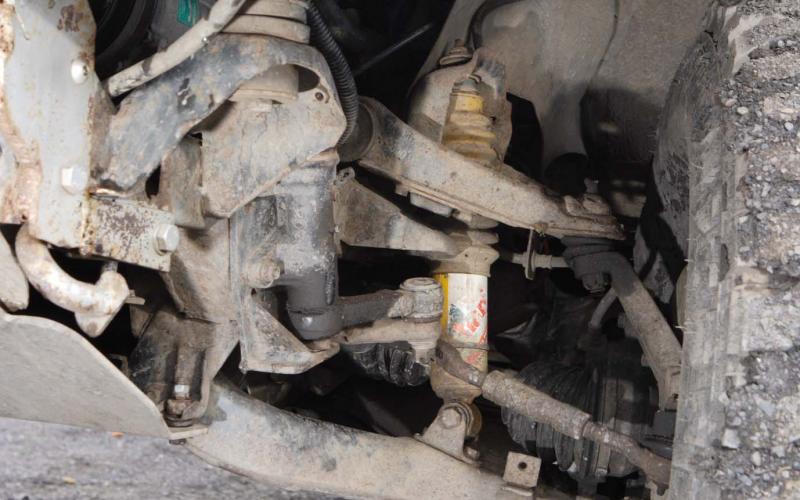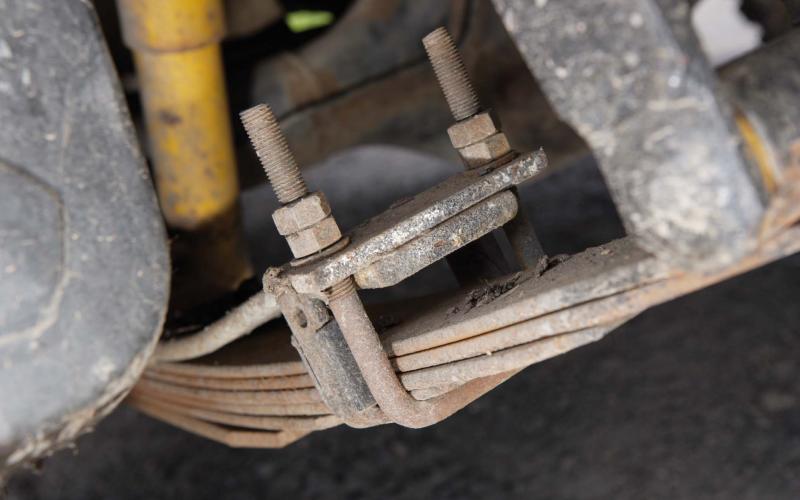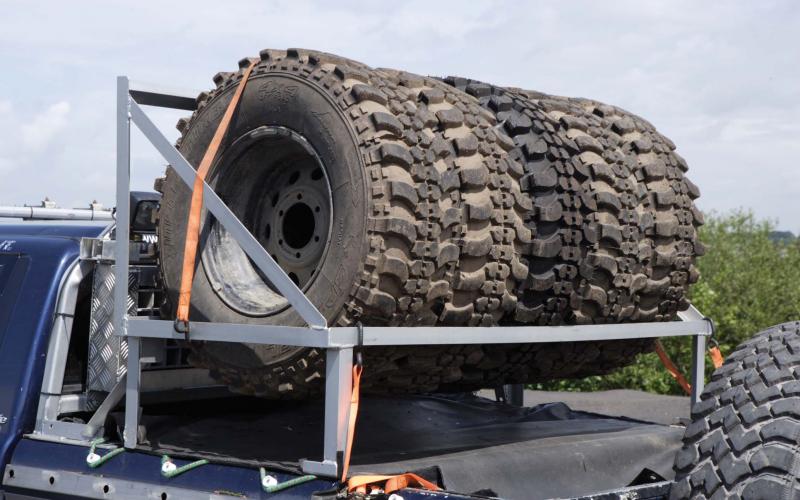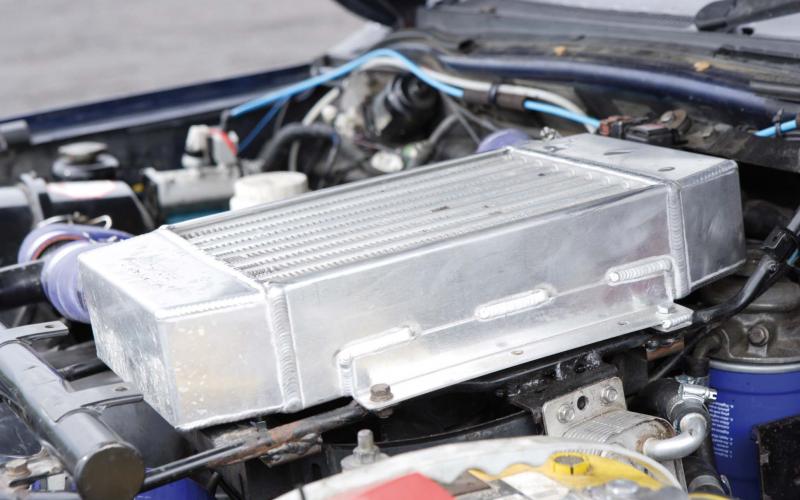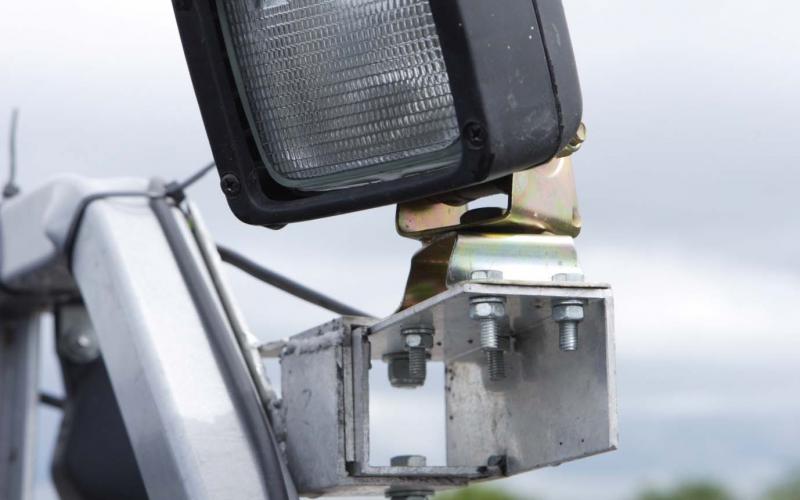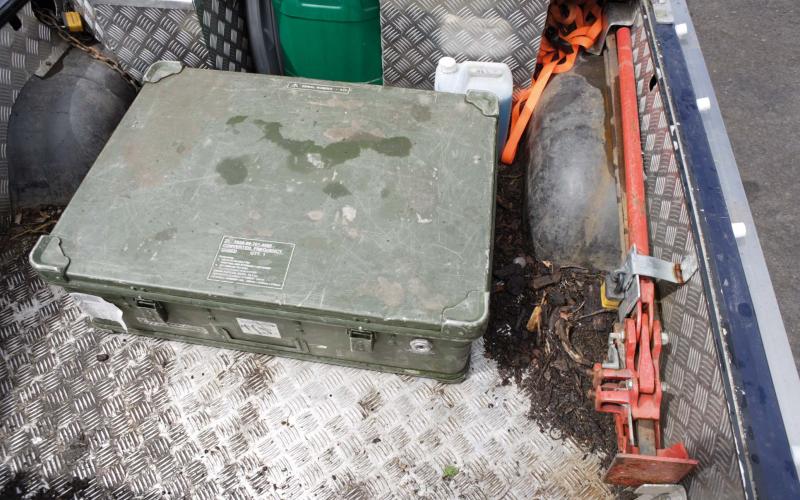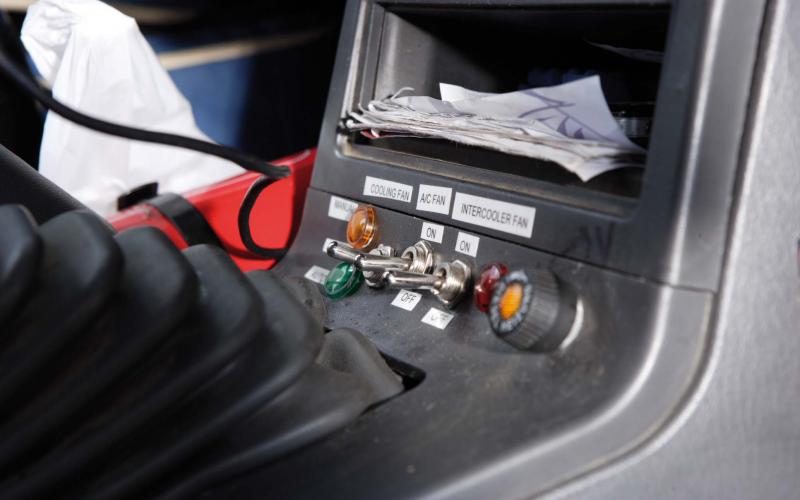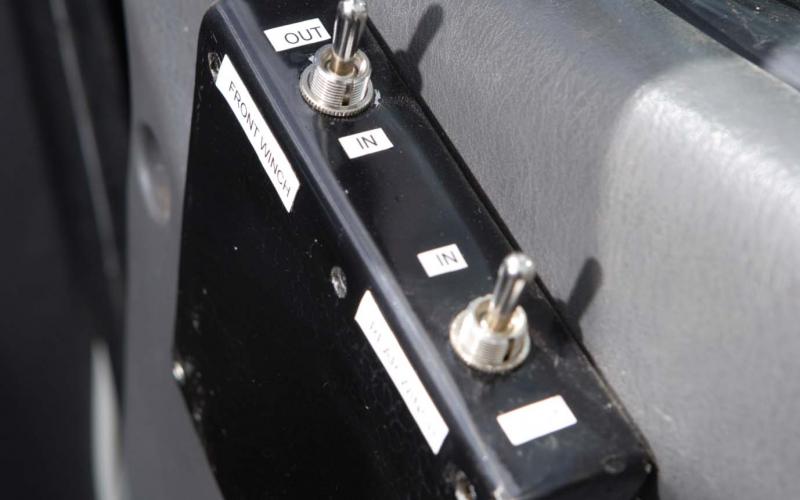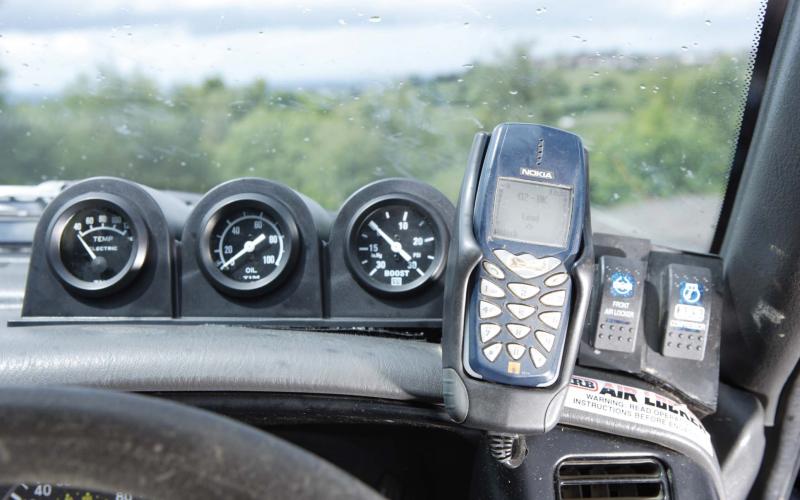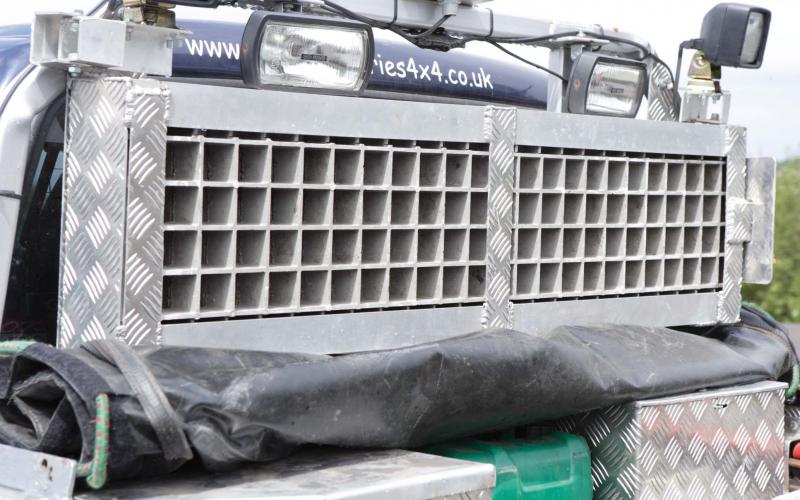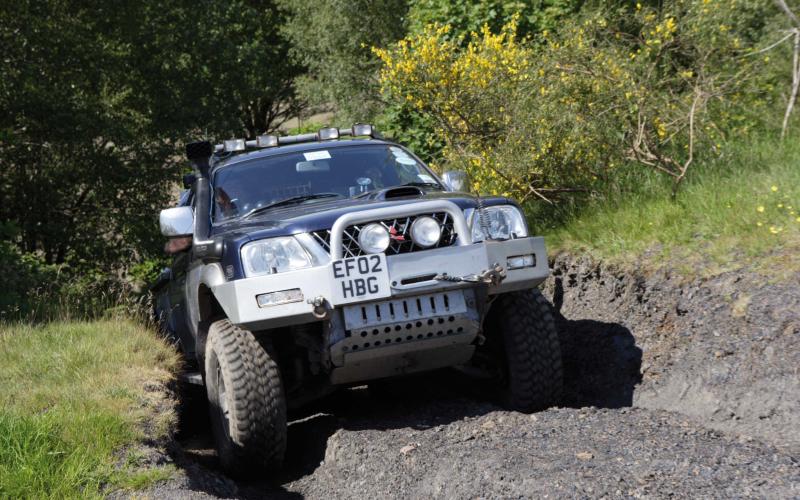 <
>
You hear a lot about the blinged-up versions of Mitsubishi's legendary L200 pick-up. Ian James' 4Life is less chrome-clad than some – but it's way less standard, having been prepped to live up to its name both at work and at play.
ou can't argue with the success of the Mitsubishi L200. At various points, it's had 50% of the UK pick-up market all to itself. They're used by those who like nothing better than to tarmac people's drives, often to their extreme surprise, yet they're also the vehicle of choice for Boden daddies to hitch upthe daughter's horsebox, with or without her inside.
So, positively egalitarian and successful then. Yet under all the tinsel is a hard-working commercial vehicle, as you can tell by things like the compromised suspension and the huge turning circle. As such, it's the perfect off-roader for a self-employed chap in the agricultural industry who needs a hard-working 4x4 every working day, but one which can also be taken out to play at the weekend.
Sadly we couldn't find anyone like that. Oh, wait, yes we have, what a happy coincidence. Ian James seems like just the sort of gritty owner you'd expect, the sort of man who welds his own teeth and who considers Derbyshire to be dangerously southern and effeminately close to Paris. 
By a further coincidence, he used to live and work in Derbyshire as well as Cumbria and Lancashire. But in a bid to put distance between him and soft southern influences, he moved to Scotland, gratifyingly close to the Arctic Circle and Gordon Brown.
And his choice of transport was based on the solid requirement that 'it had a good reputation'. Although his position thaws mildly when he adds 'and I liked the look of it!' Music to the product and marketing departments' ears, no doubt.
He bought his Mitsubishi, the mildly blinged 4Life model, as a completely stock truck. It had been a fleet vehicle run by a caravan company, so at least his buying it meant that fewer caravans could be out there clogging up the views of the lochs and the glens.
Ian, naturally, has done virtually all of the spannering, welding and fabrication himself. But he started off fairly easily by bolting on a full set of Asfir skid plates.
Asfir is an interesting company, being an Israeli organisation which in the UK is distributed by the German company Taubenreuther. This unusual combination offers unrivalled knowledge about how to armour your vehicle, particularly the vulnerable undersides.
This was followed by the more usual application of Modular wheels with a set of BFG Mud-Terrains, although they were soon replaced by Insa Turbo Special Tracks. Such an unsurprising move was then followed up by the more radical treatment of the transmission, steering and propshafts – which remained resolutely stock.
So presumably something has changed? Well yes, the brake lines have extended hoses, though on the front only. We know that many Scots have a rather dour attitude to fun and excitement, but surely there must be more than this?
Indeed. Quite a bit of change has happened under the bonnet, even though the engine itself is effectively standard. Standard but for a larger Allisport intercooler, at least, which went in along with a full set of Samco hoses.
It's not just the engine that's been worked over to keep the temperatures down, either. Ian clearly has a bit of a thing about overheating, despite the proximity of chilly Presbyterians and long winter nights. Thus a larger fan also joined the party, and this is controlled manually by Ian from a switch in the cabin to prevent it from spraying water everywhere when he dunks it in water.
Think that's enough cooling? There's also a secondary cooling fan mounted on the front of the radiator, which is wired in to a thermostatic switch fitted into the top hose. Even this has the facility to be overridden, too.
Any suspicion about Ian's control freakery of the cooling system is fanned further when he tells you that the air-conditioning fan in front of the radiator can also be operated by a manual switch. And that's not forgetting the second bonnet scoop to get more airflow into the engine compartment.
Think that's enough cooling? Recently, a Peugeot 106 radiator has been fitted behind the cab. This is linked to the original system by copper tubing, with an inline pump to help the circulation of coolant, but of course this secondary system can be manually isolated from the main system.
Think that's enough cooling? It is. We were bound to reach that stage sooner or later.
Beyond Ian's single-handed contribution to the global warming agenda, the environment gets another look-in, too. On the one hand, the diesel engine has been reworked to run on vegetable oil: on the other, the exhaust gas recirculation valve has gone the way of so many exhaust gas recirculation valves, which is to say it's now in a landfill somewhere. Between them, we suspect, a fairly carbon neutral pair of changes.
There's not much more to report as we work our way downstream, until we get to the axles. Oh, except that the rear axle is standard, largely because it was fitted with a diff lock as standard.
At the front, the independent axle set-up is still there, though the transmission components have been replaced with items from a V6 Shogun. Ian did this because these units, featuring an 8" crownwheel and 28-spline halfshafts, can be augmented with an ARB diff-lock, whereas the originals can't.
On the ends of the axles, as mentioned, he's been through a couple of sets of tyres and now has two sets, although he hasn't worked out a way of having them all on at once yet. In reserve, and behind the cab, is a set of Insa Turbo Special Tracks on Modular rims, while on the standard L200 alloys is a set of Hankook Dynapro 295/75R16s.
At both ends, the vehicle wobbles about traditionally on some suspension units. There's a 2" lift, thanks to Old Man Emu, who supplied springs, torsion bars and dampers, while fellow Aussie Ironman came up with the Load Plus helper spring system which allows the rear units to be adjusted for the load carried. Leaf springs clearly aren't the greatest form of suspension if you want flexibility and/or good ride quality when you don't happen to have a ton of pea shingle in the back, but for a working vehicle, particularly with this system in place, they certainly do get the job done.
Ian hasn't fitted any sort of cage, but there are runners down the side to spread any impact and the fuel tank has an Asfir guard to make it, probably, bulletproof. Those big rock slider/sidestep things are Ian's own creation, and he seems happy with them although they do stick out a fair way. At least they're not chromed.
Front and rear the protection continues, with a home-made front winch bumper and rear winch mount. The front winch is a 13,000lb Winch-It number with wireless control, and both units are fitted with Marlow Dyneema rope.
There's a second battery and a split-charge system to cope with it all, which in this case includes four roof spotlights on the front and another four on the rear of the cab. It stays dark up there for long periods, remember, like from September to April (you can tell I know the country well).
Overall then, this is a sensible, practical rig that allows Ian to do his job from Monday to Friday then go out to play at the weekend. On most of these weekend forays, he has some Joy as his wife accompanies him, but then so does Moss, the ever-faithful family dog.
It's not a flashy 4x4, this. There's a total absence of bling and fripperies, yet it has a good pedigree and should soldier on for many years, quietly and grittily, undaunted by bad weather or poor road conditions. As we said, at the beginning, the L200 is a vehicle that makes equals out of people who start out very different. But then, some vehicles are more equal than others…
DIY BUMPER, WINCH-IT WINCH, ASFIR SKID PLATES, DIY ROCK SLIDERS, L200, DIY SPARE WHEEL CARRIER, ALLISPORT INTERCOOLER, OPTIMA YELLOW-TOP, SPLIT-CHARGE, OLD MAN EMU SHOCKS, ARB AIR-LOCKER
Share this article