A Ranger of Talents
Originally Published: September 2007
Words: Tim Gibson
Pictures: Steve Taylor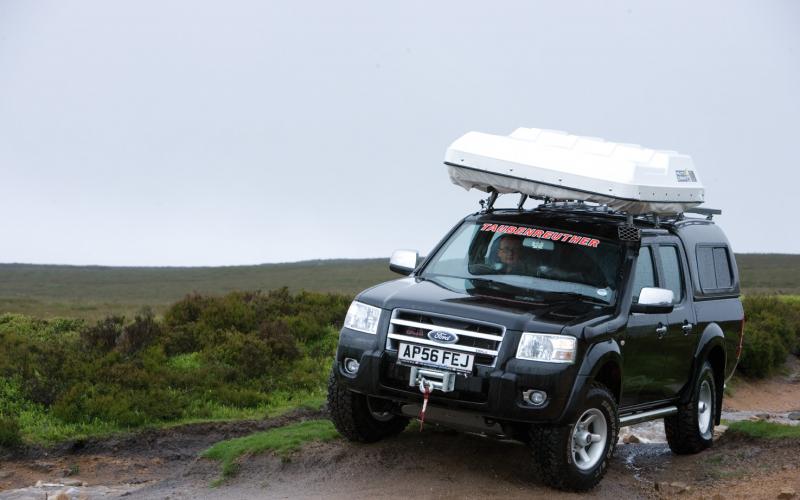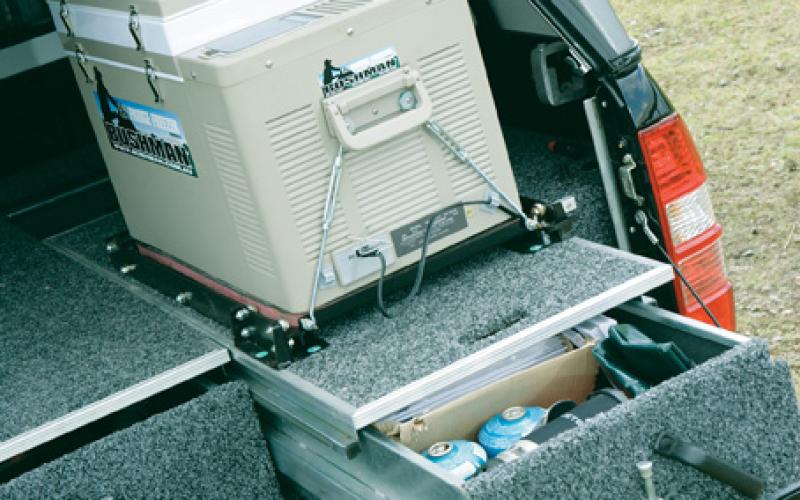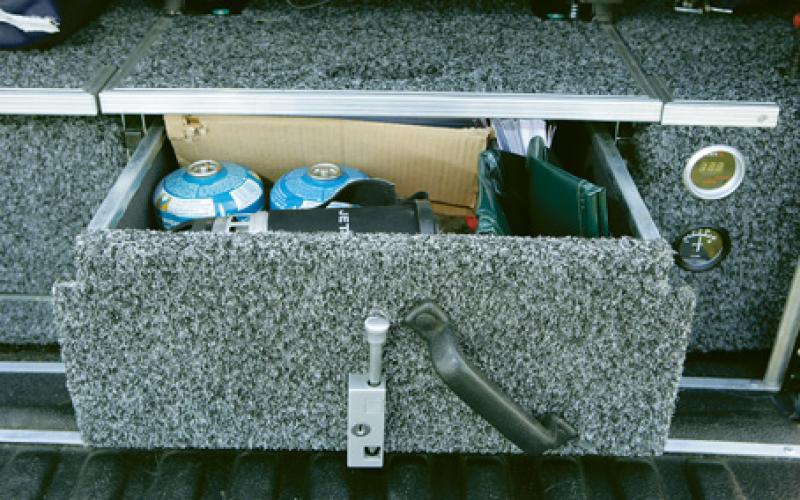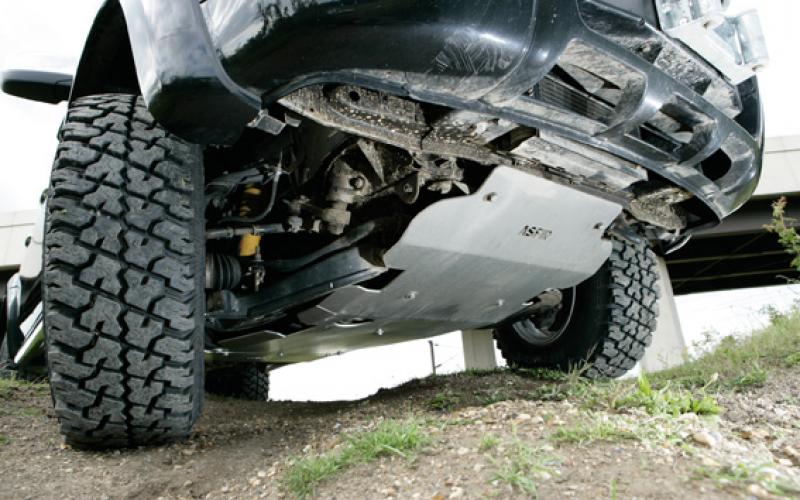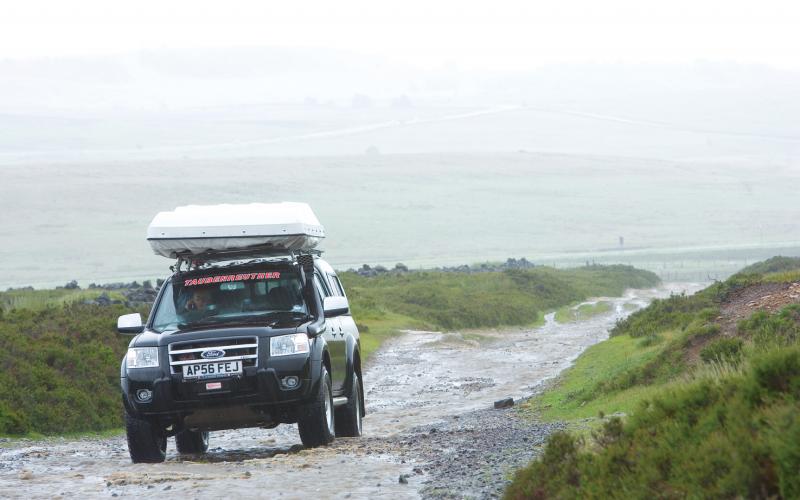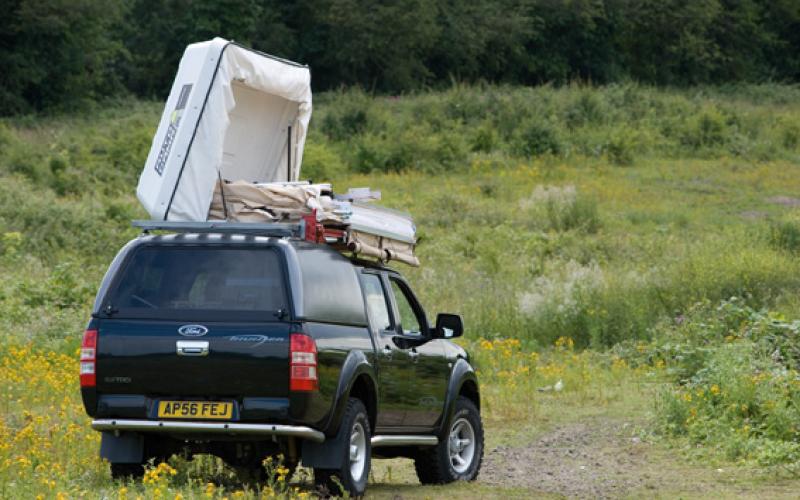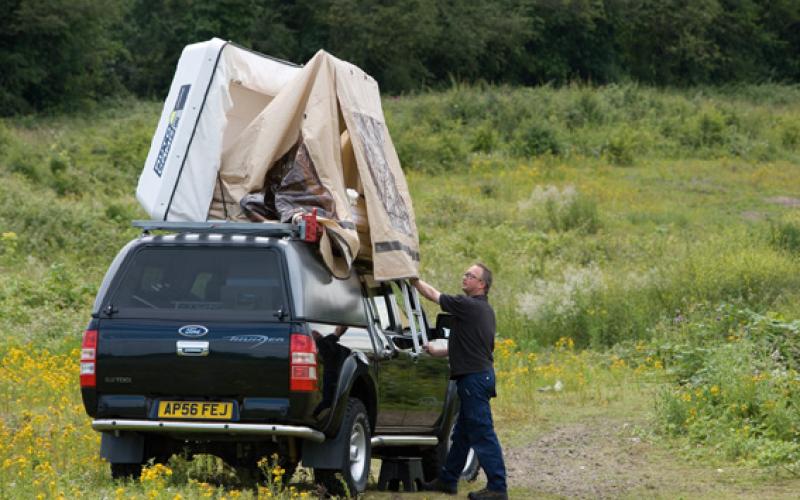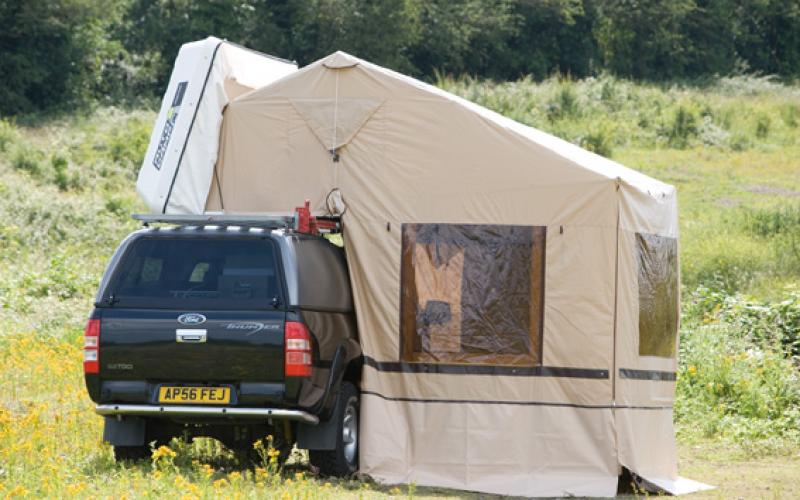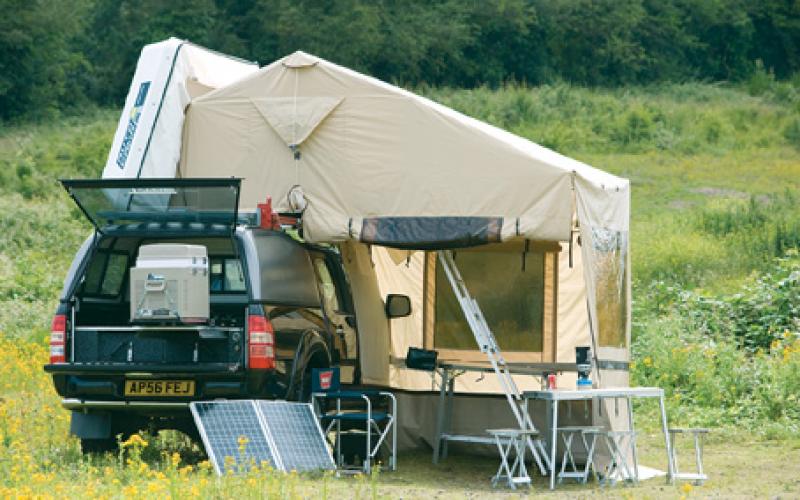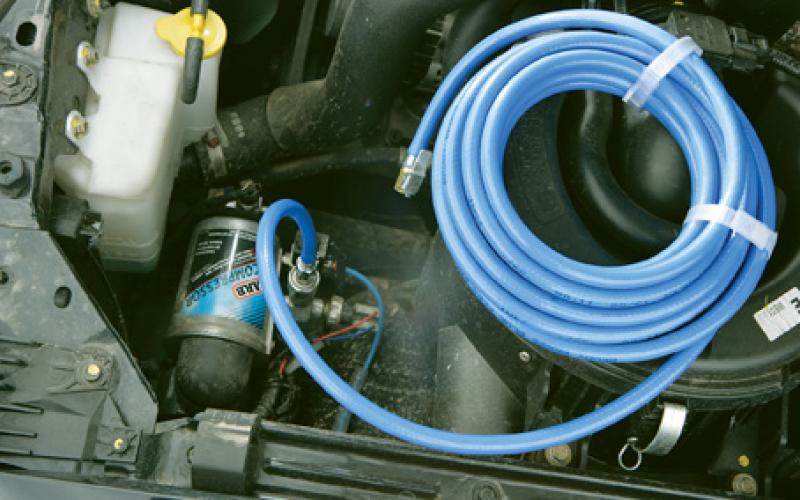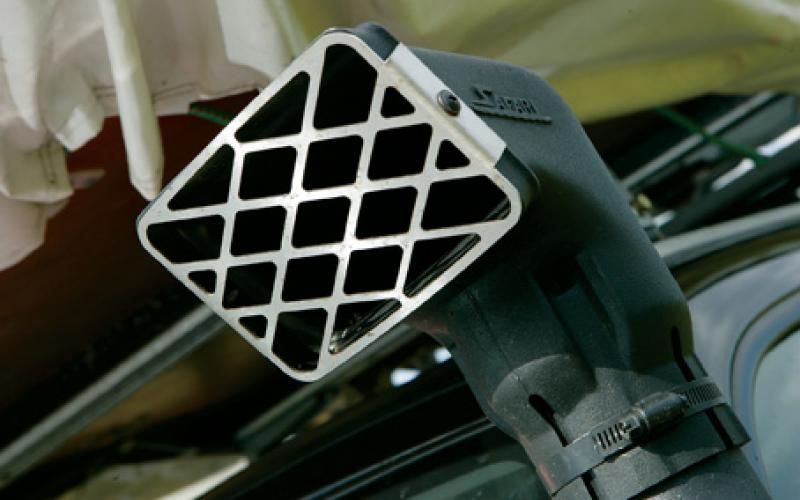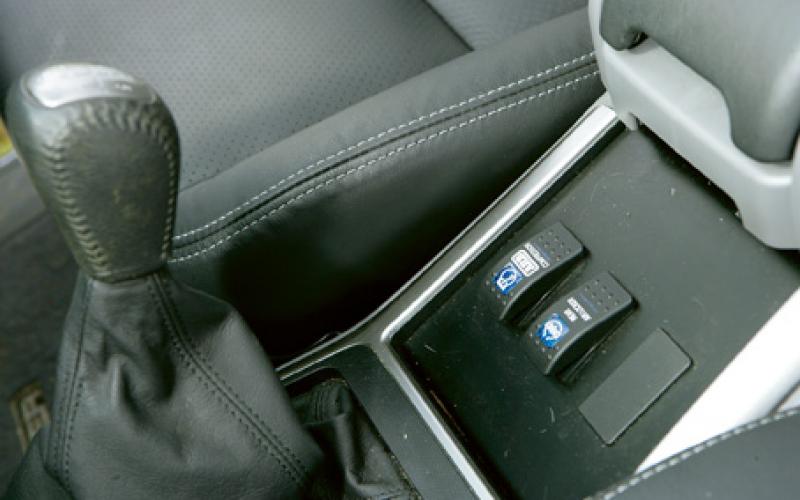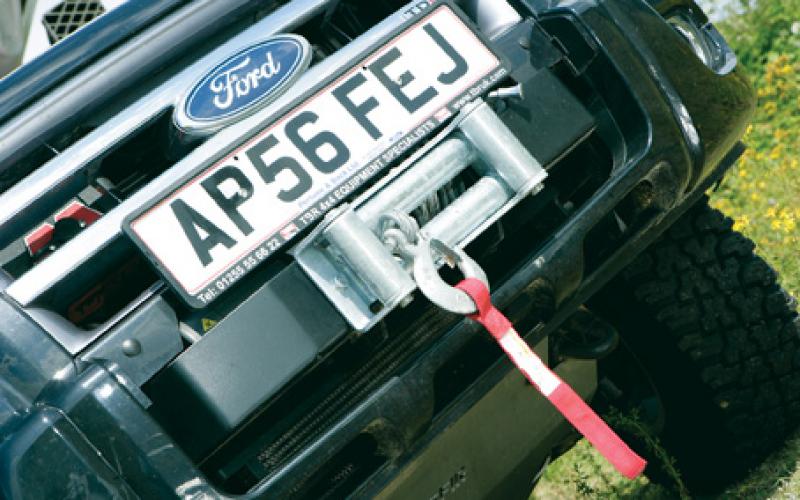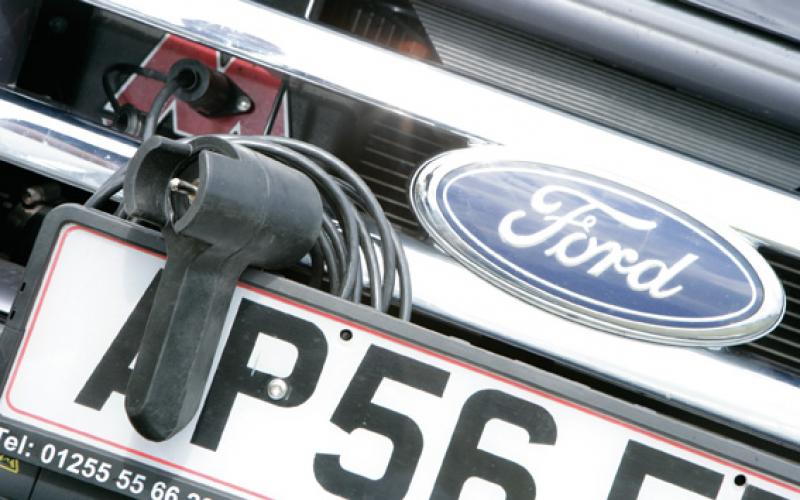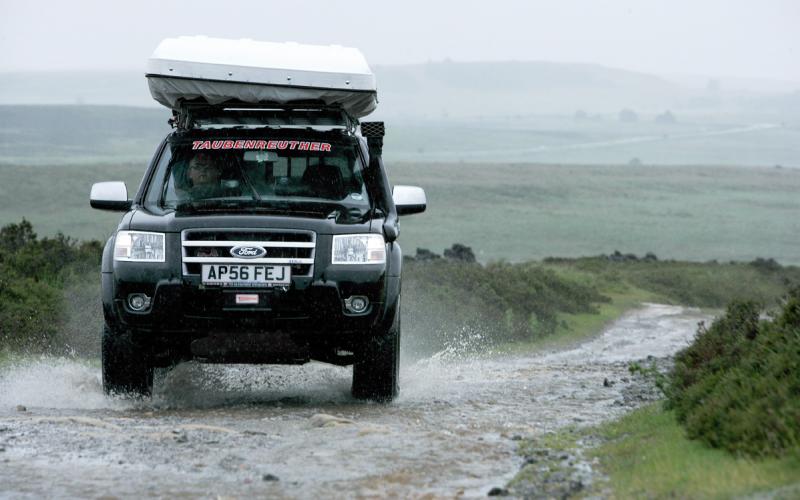 <
>
TBR's latest Ford Ranger demo is the perfect dual-purpose vehicle. Loaded up with tools, it's a willing workhorse for the daily 9-5. But a quick transition at the weekend makes it the ideal vehicle for an overland adventure…
One of the greatest appeals of SUVs is their exemplary versatility. Not many vehicles are as happy towing a caravan along the M25 as they are up to their axles in mud at a pay-and-play site, or trekking across a building site with a boot full of bricks. And double-cab pick-ups have a head start on all the rest. They offer epic storage capacity, increasingly luxurious interiors and the kind of go-anywhere driveability that makes the majority of males want to puff out their chests and pretend they're friends with Bear Grylls.
Let's face it, whether you own a double-cab out of necessity – because you need a rough and ready workhorse, say – or because you're attracted to its hardcore image, there will come a time when you toy with the idea of taking your motor out into the great unknown. After all, you'd have to be a class-A sap to own a truck with a badge saying 'Invincible' or 'Thunder' on its tailgate and not at least wonder how it would cope in the rough stuff.
That's the thinking behind pick-up specialist TBR's latest demo vehicle, anyway. With its heavily modded 2006 Ford Ranger TDCi, the firm has created a vehicle that is by turns a model commercial load-lugger and a dream lifestyle accessory. Within five minutes of returning home after a day on the building site or repairing faulty boilers, the owner of this vehicle could be heading out into the wilderness for a weekend's camping and mud-bashing.
'We modified the vehicle for commercial use first of all,' says Chris Hill, who manages TBR's impressive Essex-based operation. 'But within a short while we realised that it had the potential to be the ultimate dual-purpose vehicle. Simply by replacing the ladder racks on the roof with a tent and fitting a fridge, you can have a truck that is ready to go anywhere – for any amount of time.'
If this sounds too good to be true, you should bear in mind that TBR has been in the game of fettling double-cabs for almost as long as the vehicles have been popular in the UK. The firm is owned by a German company which spends a veritable fortune on research and development and ensures that products bearing the TBR logo are efficient, reliable and fully compliant with the latest EU safety regulations.
That brings great peace of mind in these days of 4x4-bashing government legislation. Moreover, it ensures that TBR customers have access to modifications that are manufactured and fitted with the utmost attention to detail. 'Our product line-up is rigorously monitored by our parent company,' Chris explains, 'and we're permanently revising the range.'
For example, the Ranger features the very latest Autocamp roof tent. This provides comfortable accommodation for up to four people, and is designed to be erected with the minimum of fuss. It's probably one of the hottest overland accessories currently available in the UK, and TBR's crew have tested it in a variety of arduous conditions. 'I took the Ranger to Wales for a wet weekend,' remarks Chris, 'and I'm pleased to report that the tent was perfectly watertight.'
If cutting edge equipment gives the TBR Ranger a high novelty value, its refined Ford diesel engine and updated interior make it a highly suitable vehicle for everyday use. TBR took delivery of the double-cab in February, and the firm's staff immediately found it to be a giant improvement on Ford's outgoing pick-up offering.
This is handy, because as well as its busy workshop and accessories dealership, TBR offers a fine line in off-road driver training. The wet weekend in Wales that Chris mentions was a course for people wanting to learn how to cope with the rigours of an off-road expedition. 'We aim to give people a complete package of training,' Chris explains. 'Our customers gain experience of off-road driving, but also of handling technical equipment like winches and high-lift jacks. In addition, we aim to give them a chance to camp out; to learn how to rough it a little.'
Taking all this into account, you could say that TBR offers a comprehensive package for UK off-road enthusiasts. It means that the company demonstrators have to be more than up to the task of regular laning trips, overnight stops in hostile conditions and lengthy motorway journeys. In the months since completing the Ranger, Chris has travelled 6500 miles behind its wheel – and he's pleased to report that the truck hasn't missed a beat. Most of the modifications can be performed on any brand of pickup, and the firm's fleet includes products from Land Rover, Mitsubishi and Nissan.
One of TBR's most prestigious projects was provision of the Mitsubishi support vehicles used by film star Ewan McGregor on his Long Way Round adventure. These trucks – a Shogun V60 and an L200 double-cab – were constant companions to McGregor and his friend Charley Boorman as they journeyed around the world. Now the firm is doing a roaring trade in replica conversions, as customers seek to emulate the adventurous spirit that the project generated.
Of course, as high as the pose-value of a TBR-modded 4x4 undoubtedly is, employing Chris and Co's services is about much more than simply looking the part. As the Ranger demonstrates, TBR's entire philosophy is predicated upon the willingness of SUV owners to get out there and enjoy the world.
What this particular double-cab proves, however, is that it's possible to enjoy the best of both worlds. With some sensible modifications, you can create a fine-looking truck that is capable of earning an honest living, as well as providing no end of fun for your days off. And even if the adventures aren't as numerous as you'd like, it's nice to know you've got the equipment at your disposal, just in case the opportunity ever arises…
Storage
African Outback Roller Drawer System
Galvanised steel chassis for strength and rigidity – no squeaks or rattles
Set-up claims largest internal drawer dimensions of any system on market in UK
25mm gap between drawer and top deck helps prevent trapped hands
6mm-thick industrial carpet won't tear if heavy items are loaded on top of it
African Outback 57-litre water tank can be used in conjunction with storage system
Storage systems are available for variety of makes/models of 4x4
Protection
ASFIR skid plates fitted all round
Plate 1 covers front axle and steering components
Plate 2 protects transfer case
Plate 3 positioned under fuel tank
Plates constructed out of 6mm aluminium
Skid plates screwed into existing holes on Ranger's underside
ASFIR skid plates feature service openings – no need to remove for routine maintenance operations. TBR sells ASFIR plates for majority of UK double-cabs and pick-ups
Roof Tent
Autocamp roof tent – new to UK
Four-person capacity
Tent made from Airtex, not canvas, for breathability
Tent has plastic shell – easy to erect and saves weight
Cotton inner tent improves occupants' comfort
Full awning available as living area beside vehicle
Awning has internal groundsheet, and adjustable height
Roof Rack
African Outback Roof Rack
Aluminium construction for weight-saving and durability
Acid treated, powder-coated and finished with clear lacquer for all-weather protection
Computer designed for maximum strength and minimum weight
Includes optional bolt-on rail system for ladders
Nut system compatible with range of accessories, including jerry can holders, spade bracket, gas bottle holder and high-lift jack mount (featured)
Roof rack-mounted shower tent also available
Canopy
T-Top Hard Top, made by ARB
Designed specifically for 2006 Ford Ranger – full range of models available
Mig (not spot) welded to guarantee strength
Sandwich base mounting system produces close fit to loading bay
Odourless – ideal for sleeping beneath/dogs
Sliding windows
Standard tail-lights and LED brake-light
Double-locking handles on rear
Easy DIY installation
Off-road bits
ARB Air-Locker in place of standard Ford limited slip diff at rear
ARB on-board compressor can be used with variety of air tools
Old Man Emu +2" suspension upgrade, includes gas shocks
15-inch CW alloy wheel rims
31x10.50R15 Cooper STs – 'The best!' says Chris
Safari Snorkel and K&N air filters
Standard brakes and bushes – slated for upgrade in future
Overland Must-Haves
35-litre Bushman steel fridge in loading bay
Fridge has lift out basket
Fridge capacity can be increased by 10 litres with extra accessories
Solar panels optional
'Ruggedised' computers, with Memory Map software, currently under trial
Hidden Winch Mount
Hidden Winch System uses Ranger's original bumper
Minimal cutting of stock components involved in installation process
Warn XD9000 mounted out of sight, with roller fairlead in front bumper
System also suitable for Warn M6000 winches
TBR's hidden winch mount in keeping with EU legislation for pedestrian safety. From later this year, it'll be illegal to make and sell metal bars that fail to comply – the maximum penalty is a 12-month prison sentence and £20,000 fine
RANGER, AFRICAN OUTBACK DRAWERS, ASFIR SKID PLATES, ARB HARD TOP, ARB AIR-LOCKER, OLD MAN EMU SUSPENSION, COOPER DISCOVERER STS, SAFARI SNORKEL, K&N AIR FILTER, WARN XD9000, TBR WINCH MOUNT, TBR
Share this article