Goodwinch Launches Bowmotor 3
Originally Published: June 2013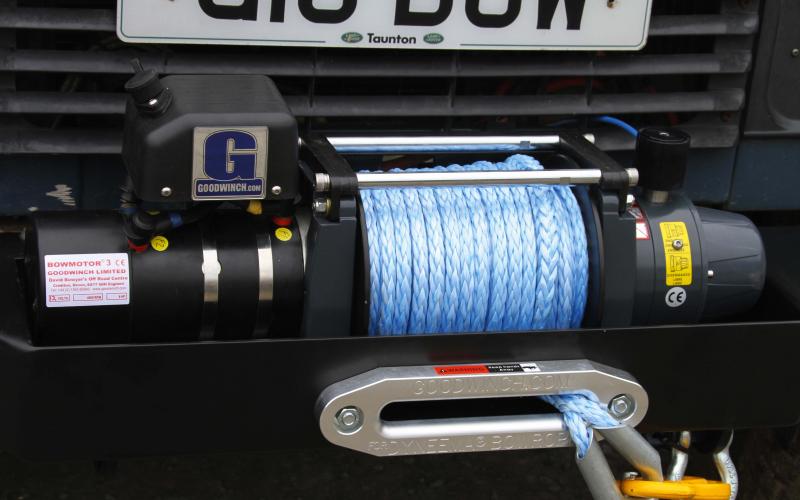 <
>
If you're into serious off-roading, you'll be familiar with Goodwinch's range of replacement winch motors. The Bowmotor 1 and Bowmotor 2 have helped many a challenge competitor get enhanced pulling power and reliability from their winch set-up, and David Bowyer's name is synonymous with quality engineering and top-hole customer service – as well, of course, as clever, innovative products.
That's why you're sure to like the latest news from David. Goodwinch has recently released a new version of its winch motor, called the Bowmotor 3. And as if that's not enough to warm your mud-plugging cockles, David has already teamed the new unit with an extra-large drum TDS Challenge winch.
First the Bowmotor 3. David says it grew out of his enthusiasm for designing, and sits as a valuable addition to his range of replacement winch motors. These have been shipped around the world to be used in winches by Goodwinch, Superwinch, Gigglepin and Warn.
Priced at £275 plus VAT, the Bowmotor 3 is designed principally for use with competition-spec Warn 8274s which have been fitted with strengthened Gigglepin internals. The motor is available in both 12V and 24V form, and is 5" in diameter and 10" long. It comes with an adaptor that can be worked to fit a range of applications, making DIY installation relatively straightforward.
The Bowmotor 3 is much more powerful than either the 1 or 2. With the right battery and alternator set-up, it will generate 9hp of power – which is, as David suggests, 'incredible by any standards.'
What's even more incredible is that for a shade under £1000 plus VAT, off-road enthusiasts can buy a TDS-9.5 Goldfish winch that has already been fitted with a Bowmotor 3.
This winch is fitted with an extra-large drum – bigger even than the one that's used on the Bowmotor 2 Goldfish. Aided by a bit of machining to the drum support, this generates a pulling capacity of around 15,000lb at a no-load speed of 100 feet per minute.
The replacement drum can take a 12mm x 38m Dyneema Bowrope, which you can buy at the same time as the winch, along with an aluminium hawse, for £245.
In addition, customers can buy a Turbo 1 Power Controller that increases the no-load speed to 125 feet per minute for £199 plus VAT. And off-roaders using ARB air compressors can buy an air freespool kit for £99 plus VAT. It all adds up – to an awful lot of winching power for your money. For more details about the Bowmotor 3 and the extra-large drum TDS Goldfish, visit www.goodwinch.com or call 01363 82666.
Share this article