New Chains Tackle Snow, Mud and Sand
Originally Published: March 2013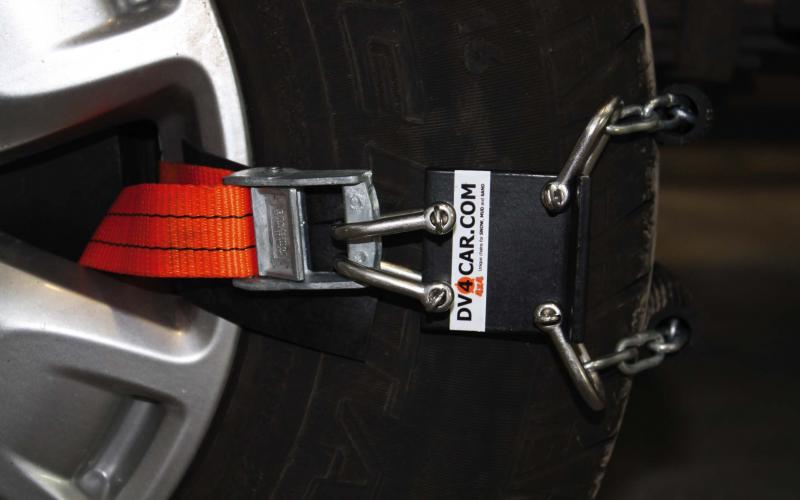 <
>
'The best tyre rescue kit ever invented!' Yow. That's the dramatically lofty claim made by TBR for the DV4Car tyre chain, which promises to work in mud, sand and snow.
Supplied in a tailored carry bag complete with gloves and a hook to help with installation, the chains claim to take just four minutes to fit. Once on, they act like bar-grips to pull you forward through the sort of conditions the average tread pattern, and even quite a gnarly off-road tyre, simply wouldn't bite into. Obviously, the smoother the tread, the bigger the difference, though once you're on to sand or snow and ice they could be the only thing between a hairy mud-pattern and the humiliation of seeing the guy next door show you up in his rinky-dink Chelsea tractor.
There are four kits available; you'll pay £170 for one to suit a small 4x4, or £230 for a larger model. The fact that you can get one for 12-tonne trucks should indicate that this is pukka gear, too, not some el cheapo crud from You Know Where.
'You can't afford not to have a set!' says TBR. Doubtless you'll be the judge of that yourself, but a visit to www.truk.com could yield more extra traction than you ever thought possible at the money.
TRACTION, DV4CAR, RESCUE, TBR, TYRES, CHAINS
Share this article