Hardcore Ziarellis Arrive In UK
Originally Published: July 2013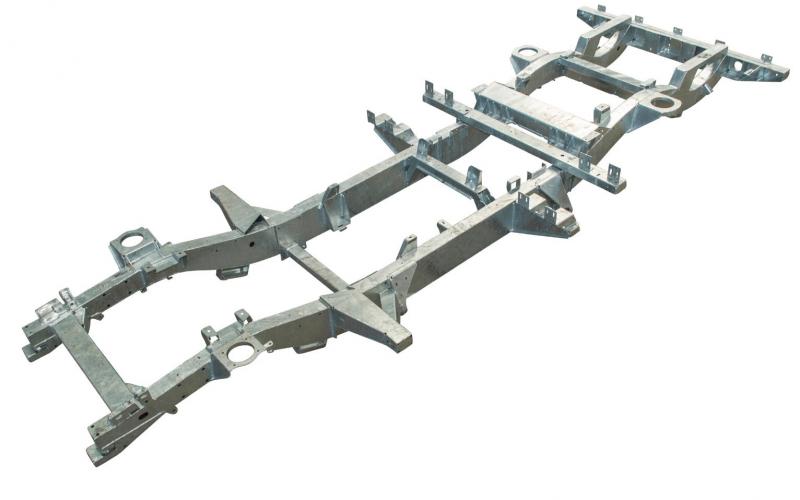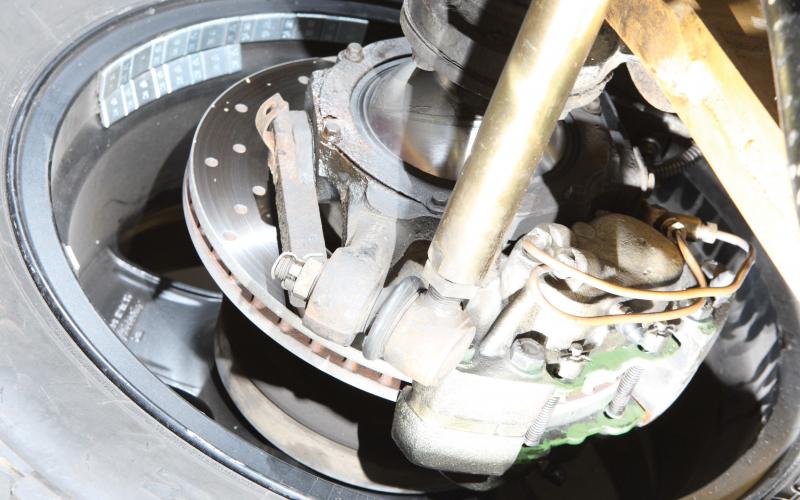 <
>
Italian retread manufacturer Ziarelli has made a dramatic arrival in the UK, thanks to a range of extreme tyres for the hardcore off-road market. These include the extraordinary Brutale, which combines huge shoulders with an outrageously open pattern of diamond-shaped centre blocks – and whose 25mm is about the deepest you'll find on the 4x4 market.
Imported by Tyres Direct, the Ziarelli range also includes the Extreme Forest – a Simex copy whose range of sizes include a mighty 255/100R16 which stands just under 36.5" tall. There's a 255/85 in the range, too, with many more to come as UK supply accelerates. The Brutale is only available in smaller sizes, but a 235/85R16 looks tailor-made for standard Land Rover Defenders and gnarly Suzukis.
The Extreme Forest's tread is 20mm deep, and its tried and trusted pattern is already making it popular with hardcore off-roaders. Tyres Direct told us that thus far, it has brought in an initial batch of various products from the company to test the market – and that the response has meant that a larger stock is already on order.
Indeed, the company also lists another extreme off-road tread, the Maxi, in what could be described as a Creepy Crawler pattern – and which sold out almost as soon as it was off the lorry. There's also the Cross, a moto-style tyre which is for off-road use only – where permitted by sites and event organisers, such is its level of aggression.
Why has Ziarelli not cropped up before in the off-road market? The company has been around since 1957, explains Tyres Direct, but it has only started producing these patterns relatively recently. It used to concentrate on remoulding for higher-volume markets, but as these have dropped off it has looked elsewhere – and the off-road sector has been lapping up the results.
Tyres Direct is also stocking the Mud Power, a compromise mud-terrain reminiscent of the Yokohama Geolander whose attractions will include a variety of 17", 18" and even 19" fitments – perfect for trucks like the Discovery 3. We'll look at these in more detail in a future issue, and keep you posted as to when the smash-hit Maxi comes back in stock.
For now, the Extreme Forest is well on its way to following the Maxi out the door, and even the Brutale is getting a lot of interest – though Tyres Direct told us it's warning customers that this is not recommended for anything more than the lowest level of road use, such is its likely wear rate. Your call on that one, obviously – to find out more, head for www.tyresdirectuk.co.uk.
Extreme Forest
255/85R16          £150.95
255/100R16        £184.95
265/65R17          £126.95
Selected sizes to come:
31x10.50R15       33x12.50R15
245/75R16           265/75R16
285/75R16           7.50R16
33x11.50R16       34x11.65R16
305/70R16           245/70R17
265/70R17           255/65R17
Brutale
31x10.50R15       £129.95
7.50R16                £129.95
235/85R16          £130.95
245/75R16          £126.95
265/75R16          £128.95
265/70R16          £119.95
Selected sizes to come:
265/70R15
245/70R16
255/70R16
TYRES DIRECT UK, TYRES, ZIARELLI, BRUTALE, EXTREME FOREST, LAND ROVER, LAND ROVER DEFENDER, SUZUKI, MAXI, CROSS, MUD POWER
Share this article