Under-Seat Stowage for Defenders
Originally Published: August 2013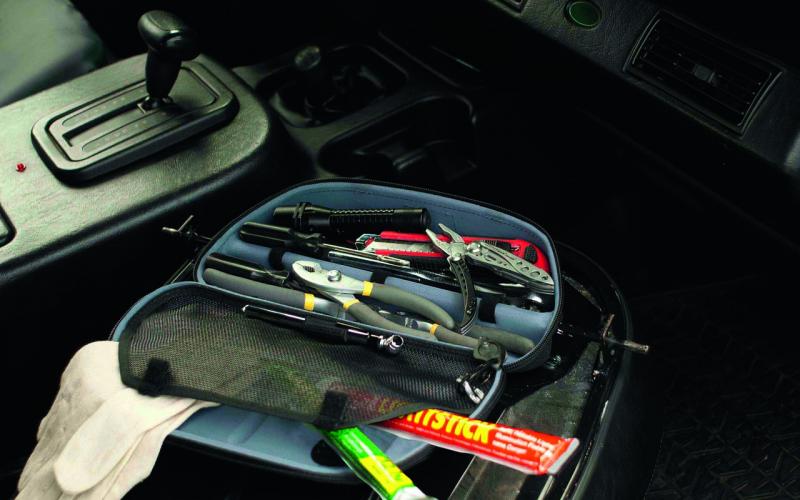 <
>
MUD-UK'S ever increasing range of products that make life a little easier if you run a Land Rover Defender has just, well, increased again. The latest addition comes from US company Garrison Outfitters, whose Under Seat Storage Case XD it will now be distributing.
This is a semi-rigid affair designed for everyday use, whether that's just the practical job of keeping your clutter handy or the exciting one of carrying the essentials you need closest to hand on off-road adventures. It adds an element of concealed storage in what's normally a dead space, and as well as being easy to access it only takes five minutes to attach into position.
Mud-UK says the cases 'retain full functionality of seat adjustment,' which reminded us of just how little of this the last 90 we owned actually had. But fair enough, they did slide back and forward a bit – and with one of these in place, they still would.
Features include a mesh pocket to keep flat items separate, a detachable carabiner and a stretchy retention loop for holding things like Maglites and multi-tools that spent their lives trying to escape. The exterior shell is made from a material normally used for the soles of climbing shoes, it sez 'ere, and the zip fasteners are from YKK.
That's why Garrison Outfitters is confident enough to back the case up with a Lifetime Guarantee. The Under Seat Storage Case XD costs £99; to find out more, head to www.mudstuff.co.uk.
LAND ROVER DEFENDER, MUD UK, GARRISON OUTFITTERS, STORAGE SOLUTIONS
Share this article