Top-End Dampers From Extreme 4x4
Originally Published: July 2014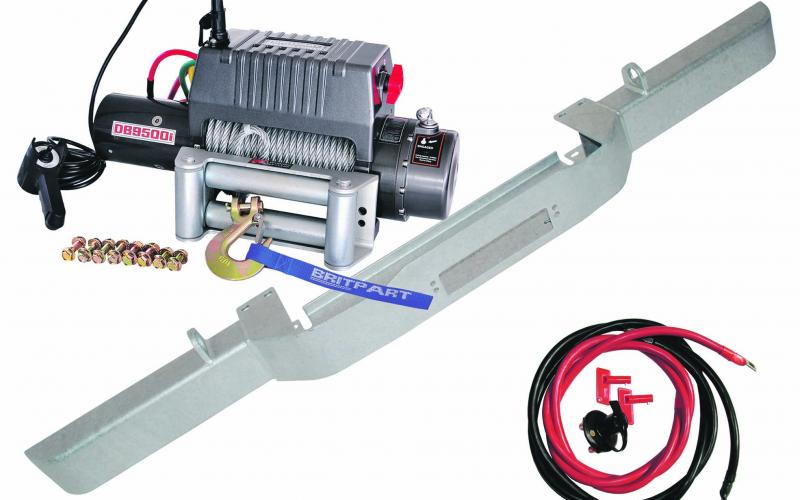 <
>
As well as the new range of top-end shock absorbers launched by Extreme 4x4, it won't surprise you to hear that the company is also launching a choice of steering dampers to go with them. Similarly, it won't surprise you to see from the photo that these are made and specced to the same highly tempting standard.
These are designed to reduce vibration, bump-steer and snatch when you're driving off-road – something we've all experienced, whether behind the wheel of a vehicle old enough not to have a steering damper at all (watch those thumbs) or one on which huge tyres mean huge feedback. And it does.
These race-proven dampers are designed around a solid 20mm S45C steel shaft, which is chrome plated for extra long seal and shaft life. Talking of seals, these are Hallite jobs all round, with a Teflon piston seal topping off the spec list.
Supplied with a white powder-coated finish, the dampers are available with an optional return to centre (RTC) spring kit. This adds a coil-over spring which helps the steering to return to the straight ahead position – something that's necessary when using heavy, over-sized tyres whose weight is too much for the vehicle's natural self-centring.
The springs are progressive at each end and feature black anodised billet alloy fittings. They come finished in a black powder-coat and can be used in any combination with the pin-to-pin and pin-to-hoop designs of damper.
The units are available for the 90, 110, Discovery 1 and Range Rover Classic. The dampers cost £42 each, including VAT, with the spring kit adding another £41.40. To find out more, head to www.extreme4x4.co.uk.
LAND ROVER DEFENDER, DAMPERS, LAND ROVER DISCOVERY, RANGE ROVER CLASSIC, EXTREME 4X4
Share this article