Who Wants A Defender With No Mud On It?
Originally Published: February 2014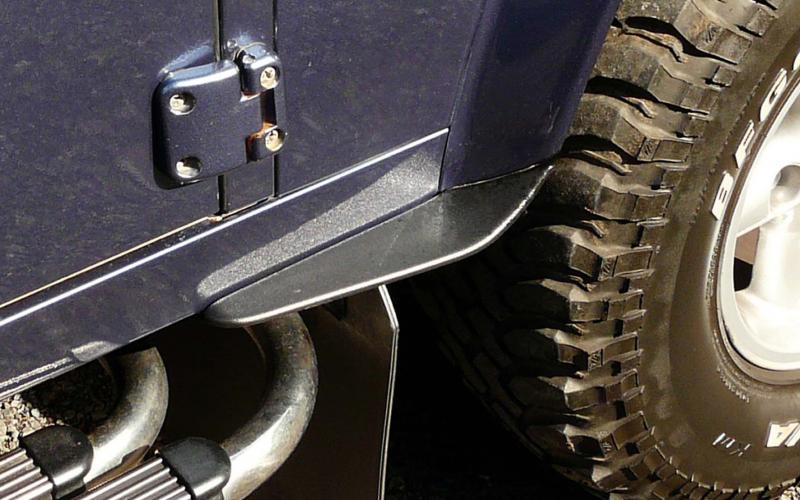 <
>
This is unlikely to appeal to you if you've ever bought a can of spray-on mud, but Britpart has just started carrying the Dirt D-Fender – a rivet-on guard to stop the cruddy grime that sprays up between your Land Rover's wheelarch and mudguard to create that familiar fountain effect along the bottom half of its doors. The D-Fender is especially handy if you run wider tyres than standard (especially if they've got gnarly great tread blocks sticking out), though they're not compatible with rock or tree sliders. Or spray-on mud.
Various versions are available to protect both ends of the sills, as well as the rear overhang, of the 90, 110 and 130. You'll find out more, like where to get them, at www.britpart.co.uk.
LAND ROVER DEFENDER, BRITPART, MUDGUARDS
Share this article