The Heat Is Off
Originally Published: January 2014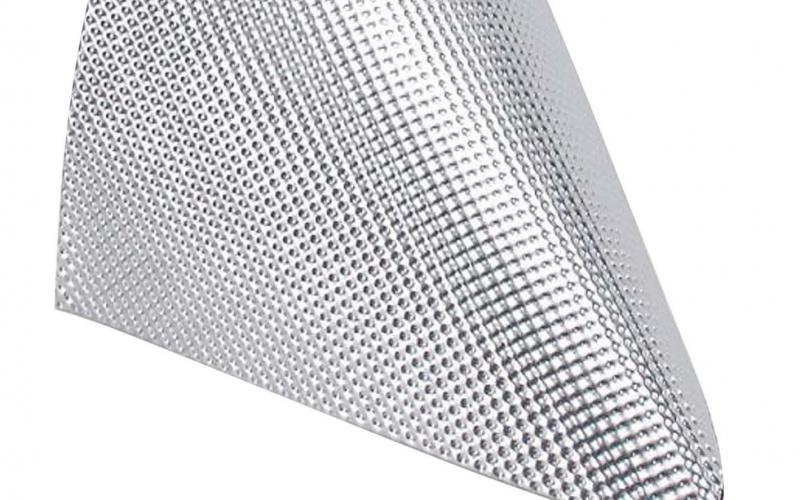 <
>
What do you do when you've got a product called Floor and Tunnel Shield and you improve it so much you want to give it a whole new name? You call it Floor and Tunnel Shield II, obv.
That's what Design Engineering have just done, anyway. This stuff is intended to limit heat transfer on sensitive areas like bulkheads, tranny tunnels, floorboards and fuel tanks, and as well as that it also acts as a form of sound-deadening material.
It's made from embossed aluminum, face-bonded to 1/8" composite glassfibre core and backed with what DEI calls a 'high-temperature, super-strong, pressure-sensitive backing.' The company says it'll withstand up to 1750°F of direct continuous heat, that the adhesive side will hold beyond 450°F and that at only 3/16" thick, it's ideal for shaping and trimming to fit minimal-clearance areas.
Before you ask, by the way, yes you can use it on aluminium. Aluminium, ferrous metals, carbon fibre, plastic and more, in fact. As handy as it is effective, then, and it's also affordable to buy. To find out what that means for you, www.designengineering.com will point you in the direction of your nearest UK dealer.
SOUND DEADENING, DESIGN ENGINEERING, HEAT TRANSFER
Share this article