Elite Seats From Exmoor Trim
Originally Published: March 2015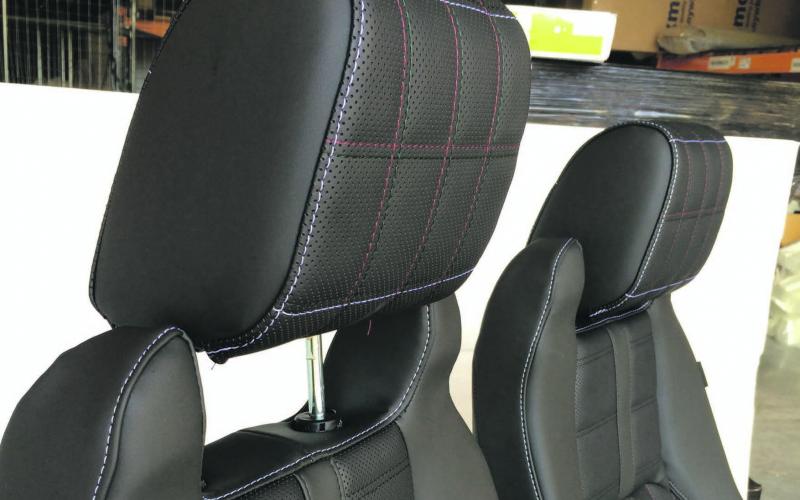 <
>
People sometimes say you should always spend up to your limit on your bed, because you're going to be in it for such a large part of your life. Well, if you're the sort of person who spends a lot of time behind the wheel of your Land Rover, logic says that you should spend up to your limit on its seats.
If your limit is £1275 plus VAT, Exmoor Trim has the perfect answer. The company's new Elite Seat Mk2 is finished in high-grade automotive Nappa leatherette and has perforated panels incorporating a new Tartan Stitch option.
The latter features a design in black, red and green with contrasting white stitching. If that happens not to be to your taste, however, Exmoor can do you a seat in your own preferred hue – Cornish Hunting Tartan, for example, is red, yellow, blue and black, and there's hundreds more besides (search out the Dundee District tartan online for proof that not all of them were designed by people with what you'd call good taste…)
When you're spending this much on a car seat, you want to know that you're doing the right thing.
So if you'd like a free sewn sample of the tartan you would prefer, just send a picture of it to Exmoor trim and they'll look after you. To find out more, point your mouse at www.exmoortrim.co.uk.
Share this article