Shut Off and Shut Out
Originally Published: January 2014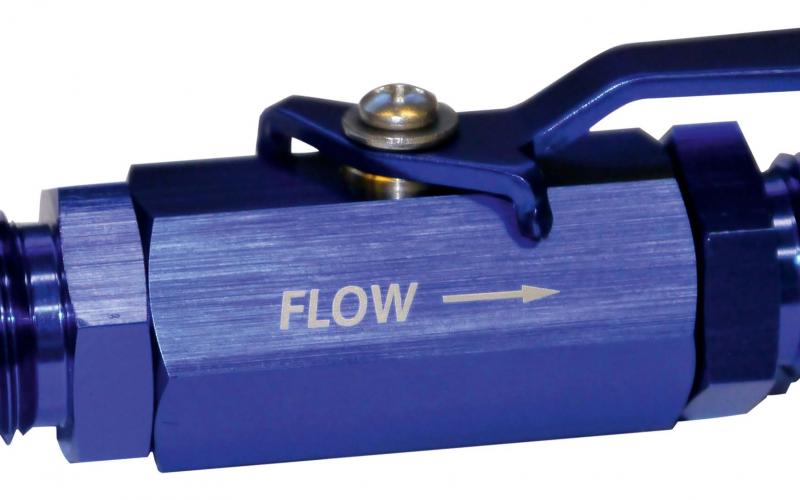 <
>
Barely a day seems to go by without another Defender owner putting the word out that his or her pride and joy has been stolen. You'll never stop a really determined pro thief but, when the criminal bosses are happy to send out gangs of drugged-up slaves to do their foul work for them, everything you can do to slow them down has got to be worthwhile.
That's why Viper Performance's new Fuel Shut Off Valve could be the best £22 you ever spend. Offered as part of the company's AN/JIC fitting range of accessories, this has a quick lever action that instantly cuts the flow of fuel to your engine.
Machined from 6061 billet aluminium, the valve is designed with safety rather than security in mind and can be cabled in to a kill switch arrangement to shut off fuel and electric supplies in one fell swoop. You could certainly see it being hidden somewhere with a discreet pull tab letting enterprising drivers engage it from the cab, though – helping shut out the po-heads whose eyes seem to be on every Defender in sight.
Of course, the valve can also be used in just about any other vehicle too, whether it's a full-on comp car or a treasured lane wagon you want to keep about your person. You can get it in DASH 6 and DASH 8 sizes, both costing the aforementioned £22. Viper sells it direct; chase them up on 01952 670702.
LAND ROVER DEFENDER, VIPER PERFORMANCE, PARTS AND ACCESSORIES, SECURITY, SAFETY, ANTI-THEFT
Share this article