More Space For Your Cubby
Originally Published: November 2013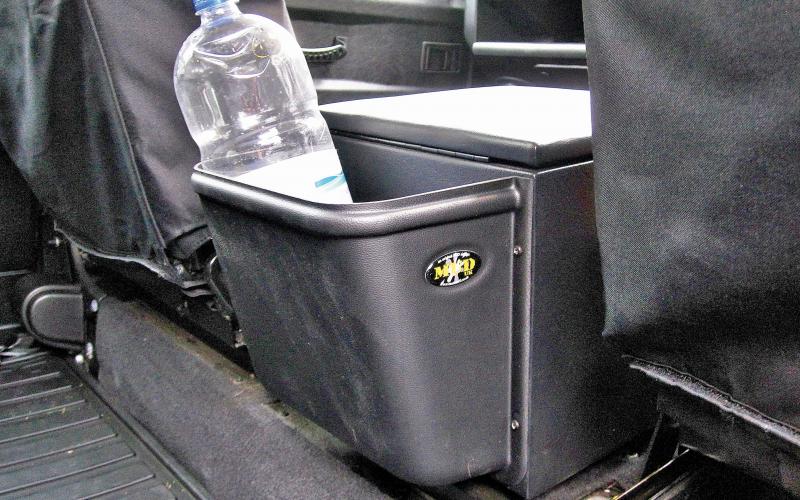 <
>
As cubby boxes go, the ones you'll find in most Land Rover Defenders are pretty huge. Problem is, everything else about the Defender's interior is pretty tiny, and even on the newer models stowage space for your odds and ends is notable mainly by its absence.
Which is where the latest idea from Mud-UK comes in. The company's Cubby Box Bin is, you guessed it, a bin for your cubby box: it fixes to the rear face of the box itself, creating an extra storage bin which can be reached from the front and rear seats alike.
The bin was designed specifically for Land Rover's own cubby box, but Mud-UK says it will work with aftermarket versions too. 'The profile has been designed to fit all Defender models,' the company continues, 'including models fitted with the full-height loadspace bulkhead.'
The box is big enough to take stuff like CDs, clipboards, two-litre drinks bottles… and magazines. Ideal, then, for when you're venturing out, TOR in hand, to do one of our roadbooks. It costs a mere £28 including the VAT, and can be ordered by visiting www.mudstuff.co.uk.
MUD STUFF, CUBBY, LAND ROVER DEFENDER, LAND ROVER, STORAGE SOLUTIONS
Share this article