EBC Brakes Added to Britpart Range
Originally Published: July 2015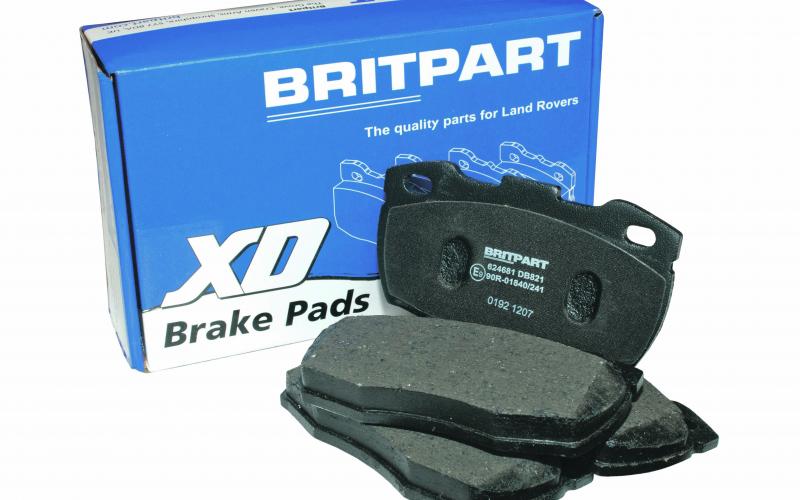 <
>
Britpart's range of braking products has just expanded further than ever to include a wide variety of fitments from EBC. These include the Yellow Stuff, Green Stuff and Ultimax ranges, with excellent general availability covering the Disco 4, Range Rover Sport, Evoque and Range Rover L322 and L405.
EBC's Yellow Stuff range of performance race pads has the widest coverage, with the Disco 1, Range Rover Classic, Freelander 1 and 2 and Defender 90 all included in addition to the models listed above. Green Stuff high performance pads can also be used on the Freelander 2 from 2012 onwards, and there's also a good spread of Landies suitable for fitting with the Ultimax range of heavy-duty pads.
In addition EBC's brake discs are also available for the L322, Evoque and Defender 90. Of course, the goalposts move if your Land Rover has had an axle swap, but the law of probability says you're more likely than not to find something here that'll do the job – and of course the same goes for Suzukis, Jeeps and so on which have received a set of Landy axles at some stage in their life. Either way, you can find out more by visiting www.britpart.com.
If you don't feel the need to go down the full-house EBC route, Britpart's own branded brake pads are also available for the L405 and 2014-on Range Rover Sport. These are available in XD and heavy-duty XS form, promising to match OE quality at prices which are much easier to stomach.
BRAKING, BRITPART, LAND ROVER DEFENDER, LAND ROVER DISCOVERY, RANGE ROVER CLASSIC, RANGE ROVER SPORT, RANGE ROVER EVOQUE, RANGE ROVER L322, RANGE ROVER L405, LAND ROVER FREELANDER
Share this article