Escape Plan
Originally Published: June 2006
Words: Tim Gibson
Pictures: Steve Taylor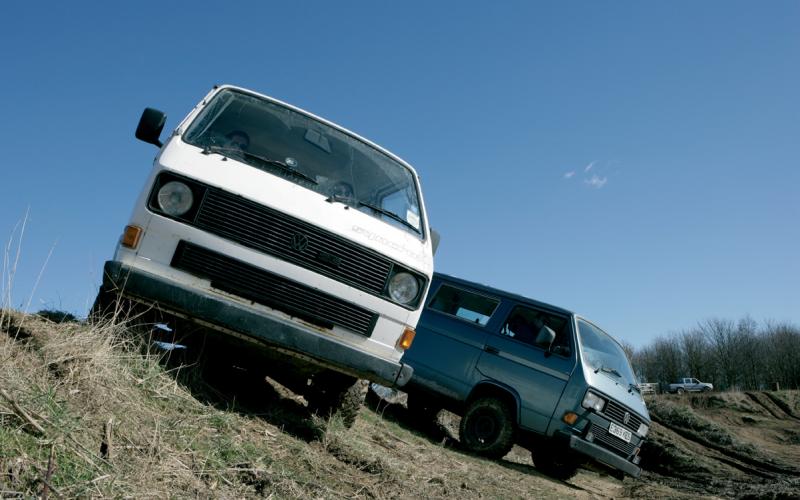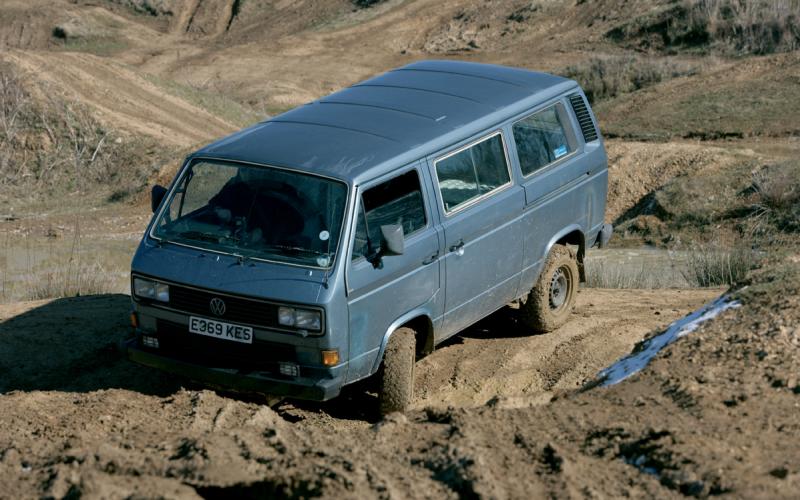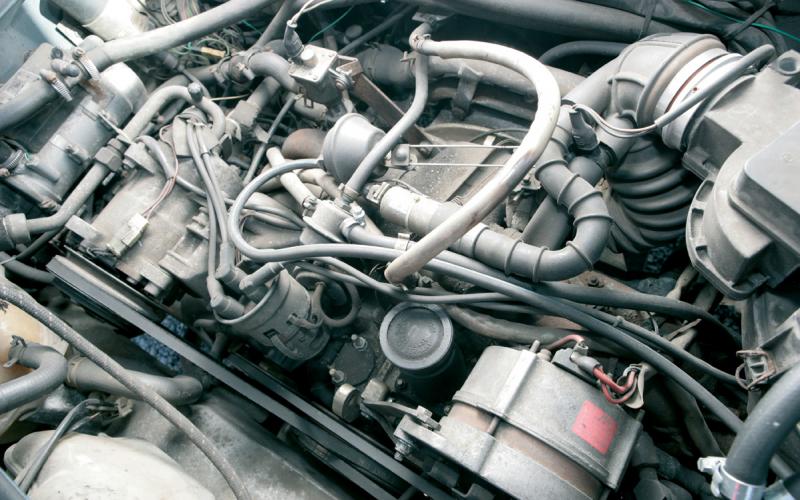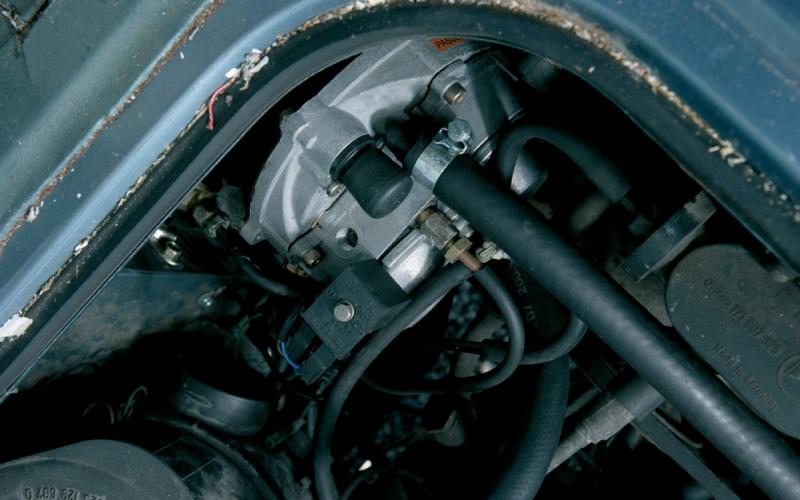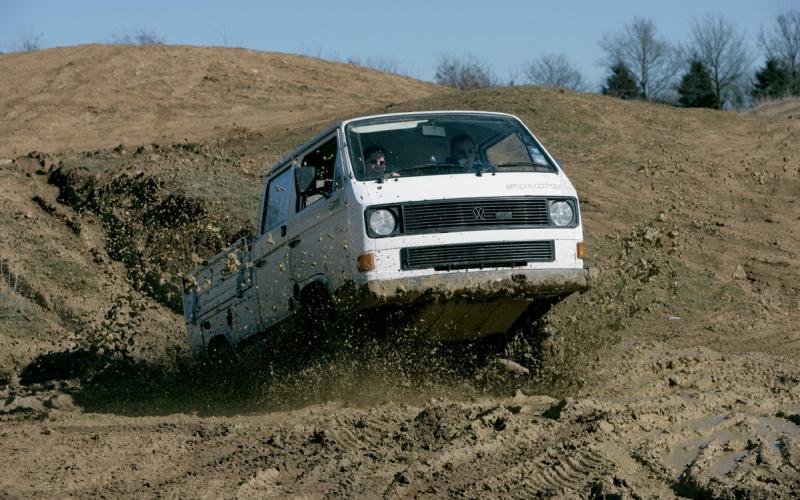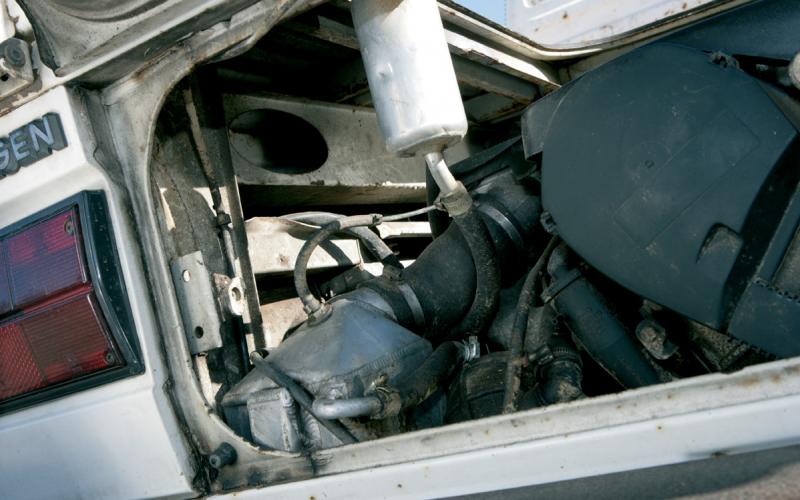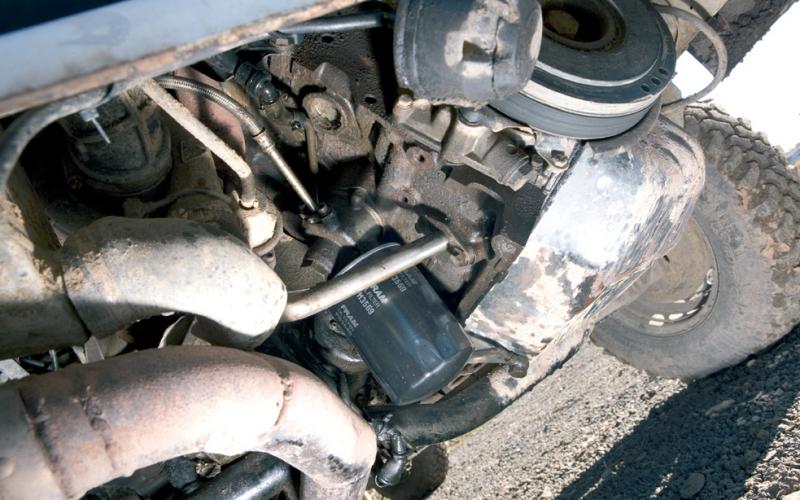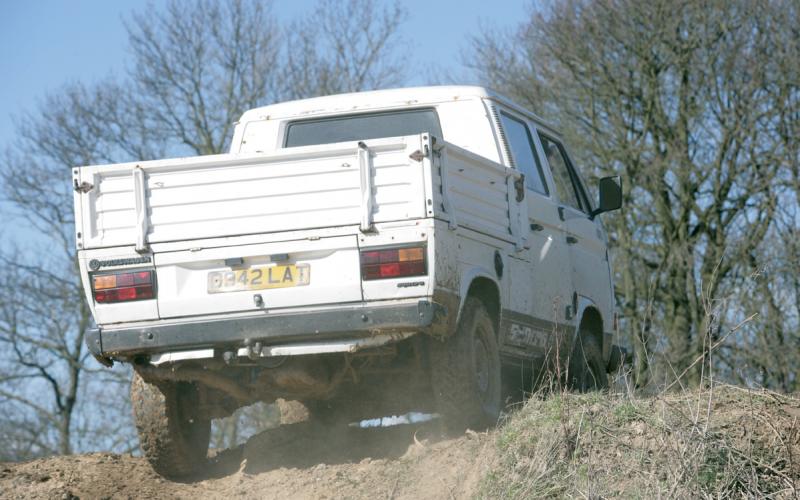 <
>
If you love off-roading, you probably find the idea of escaping to faraway places extremely enticing. So just imagine if you owned a vehicle like the VW Syncro that enabled you to head off to the wilderness at the drop of a hat…
Sometimes we car enthusiasts come across vehicles that we never knew existed. Once we're made aware of them, life takes on a whole new meaning. I didn't know until quite recently, for example, that Volkswagen manufactured a lifted four-wheel drive version of the Mark Two Golf (my all-time favourite), known as the Golf Country.
Another Volkswagen of which I was for a long time completely unaware is the T3 Type 25 Syncro. This is a 4x4 version of the archetypal surfer's truck, and for those of us who love the idea of overland travel, it's bound to be a winner.
After all, how many vehicles offer the go-anywhere ability of a Steyr-Puch four-wheel drive configuration with the cool factor of a VW van and the practicality of a full-on camper? The answer is one… and that's the Syncro.
The mention of Steyr-Puch highlights the Syncro's impressive credentials as an off-roader. Sure, it's got all-round independent suspension and is therefore somewhat limited in the ground clearance stakes. But it does typically have locking differentials in the front and rear. Moreover, since it is the result of a marriage between two of the world's most reliable manufacturers, the vehicle has a reputation for durability that puts it in the same league as the Mercedes G-Wagen and Toyota Land Cruiser.
This means that a Syncro begins to look like a seriously good way to spend your money if you're thinking of embarking on an overland adventure. In fact, even if you're not planning on any extended periods away, the Type 25 Syncro makes a left-field choice of vehicle that is sure to stand out from the crowd.
As the two owners whose vehicles feature on these pages demonstrate, Syncros make perfectly useable everyday cars. They offer practicality by the bucket load and are more than capable of raising a smile in the rough stuff, particularly if they are equipped with a set of decent mud tyres.
Join Total Off Road, then, in celebration of a vehicle that we reckon is something of a dark horse among 4x4s. It may not be everyone's idea of a classic off-roader, but it's certainly got the right credentials on paper. And besides, it's good to think outside the box occasionally… you might just discover something new and rather exciting.
Kevin Horler – Caravelle GL
When Kevin Horler's Caravelle GL was made in 1988, it was the top-of-the-range Syncro for UK buyers. It came with the 2.1-litre petrol engine, and its list of standard equipment is impressive even by today's standards.
There's the dual-zone air conditioning, for a start. Considered alongside the Webasto cab heater, this means that occupants should be able to enjoy the perfect temperature whatever the weather – ideal for anyone contemplating an overland adventure.
Long drives are improved thanks to the cruise control, and the flat-four engine tanks along effortlessly at 70mph on the motorway. 'I use the vehicle as a daily driver and for weekend getaways,' explains Kevin. 'I love the fact it is so versatile.'
The Syncro features a Devon camper conversion, which means the interior offers sleeping accommodation and basic domestic amenities. A little work would make it a luxurious home-from-home – and its off-road capabilities mean there are hardly any limits on where it could take you.
Like Mike, Kevin has opted for a set of 215x75R15 BFG Mud-Terrains, and he's also followed his friend's lead in mounting them on C-Class rims. The extra clearance this brings is welcome, but Kevin would like to have a bit more room beneath the van if possible. On a recent laning trip to Yorkshire, he became entangled with a particularly aggressive rock and ended up severely damaging the Syncro's underside. 'It hasn't put me off driving off-road,' he laughs, 'but it was an expensive incident!'
Kevin is used to spending his cash on the vehicle, however, and regularly refers to it as 'the money pit'. One economical feature is the LPG conversion, which leads to a significant improvement in running costs. The van returns less than 20mpg in standard form, which makes gas a very sensible fuel choice.
'I've owned the van for about two years now,' Kevin reports, 'and I haven't yet grown tired of it. I like the fact it's so individual, and it is very refined to drive.'
Mike Ghia – Crew Cab Pick-Up
Mike Ghia didn't plan to build an off-roading VW pick-up. In fact, his intention was to lower the suspension on the van he owned, fit 18-inch alloy wheels and install a Rover V8 engine. 'I wanted a van for cruising in,' he laughs. 'I never intended to stray away from the tarmac!'
The only reason Mike came across the Syncro range was because he was investigating the option of fitting four-wheel drive to his van. The pick-up you see in the pictures was originally a 1986-registered two-wheel drive 1.9-litre petrol T3, which Mike bought about three years ago.
'Once I started investigating the four-wheel drive options,' he explains, 'I discovered the Syncro.' Next thing he knew, he was on his way home from Germany as the proud over of a Syncro panel van. His plan was to use the four-wheel drive components to maintain traction and offset the potential effects of the high-powered engine on road holding.
Upon returning to the UK, Mike realised the van he had purchased was rotten to the core – but the 4x4 set-up worked perfectly. He decided that the best course of action would be to convert his pick-up to Syncro specification, and duly set about transferring the Syncro-specific parts from his German acquisition to the white 4x2.
It was also at this time that he realised his plans for the Rover engine would be difficult to implement. 'It would have entailed repositioning the gearbox and adjusting the chassis,' he reports, 'so I decided to shelve that idea.'
Still hungry for some decent power beneath his right foot, Mike decided to install a 2.5-litre five-cylinder Tdi engine from a 1996-registered Audi A6. This power plant generates about 140bhp as well as returning well in excess of 30mpg, so it is ideally suited to life in a 4x4 van-based pick-up.
One of the main discoveries that Mike made in this process is that Volkswagen produced T3 Type 25s for the South African market that were fitted from new with Audi's five-cylinder engines. This means it is possible to purchase parts off-the-shelf to convert a UK van to run with one of these lumps. You have to organise importing them yourself, however, as Volkswagen helpfully refuses to sell the necessary parts in any other country.
It took Mike, who is a Porsche motor mechanic by trade, three weeks of solid work to perform the engine transplant. 'There was a fair amount of fiddling around,' he reports, 'because sometimes you have to try something out in order to ascertain whether it works or not.' The effort was worth it, however, and the engine purrs like a contented kitten from its home beneath the rear loading area.
Once the engine was sorted, Mike turned his mind back to the suspension set-up. The vehicle was running with the standard Syncro configuration, which is different to the normal Type 25 arrangement. For a start, in order to generate extra ground clearance, the suspension mounts on a Syncro are three inches lower than normal – not what you want to discover if your intention is to reduce ride height.
'I soon decided that lowering the suspension wouldn't be in keeping with the spirit of the van,' Mike reports, 'and resolved to give it a try off-road instead.' Never having driven off-road before, Mike didn't know what to expect, and he was extremely impressed by the Syncro's capabilities.
'The lack of ground clearance in comparison to a conventional off-roader is an issue,' he admits, 'but the diff locks, which are standard on many UK vans, help out on that score. And provided you're reasonably sensible about where you drive, you shouldn't get in to too many difficulties.'
It will be admitted that, prior to meeting Mike, the TOR team was slightly sceptical about the sort of terrain his truck would be able to surmount. As the pictures indicate, however, the vehicles can be cajoled into a variety of impressive positions.
We certainly saw enough to convince us that a Syncro would be more than capable of dealing with the average overland trip. In fact, we decided it would be preferable to something like a Series Land Rover, not least because of its sophisticated on-road ride.
Having contracted the off-road bug, Mike fitted a set of 215x75R15 BFGoodrich Mud-Terrain tyres to the Syncro. These are mounted on 15-inch Mercedes C-Class wheel rims – fitted in place of the standard 14-inch rims in order to improve ride height. 'The tyres make a significant difference off-road,' Mike enthuses, 'and they're reasonably refined on the motorway as well.'
Further modifications include the fourth door. Standard crew cab T3s only had one rear door, but Mike decided it would be more convenient to have two and adjusted the bodyshell accordingly. He has also upgraded the interior with Porsche Turbo seats, a Golf steering wheel and control stalks and a decent stereo. Fittingly, this seemed to be playing Jack Johnson songs throughout the whole of our time with him.
Not only is Mike's Syncro a highly capable vehicle in every way, therefore… it also ticks all the lifestyle boxes without so much as breaking sweat.
SYNCRO, BF GOODRICH MUD-TERRAINS
Share this article