Shine On
Originally Published: March 2010
Words: Dan Sherwood
Pictures: Steve Taylor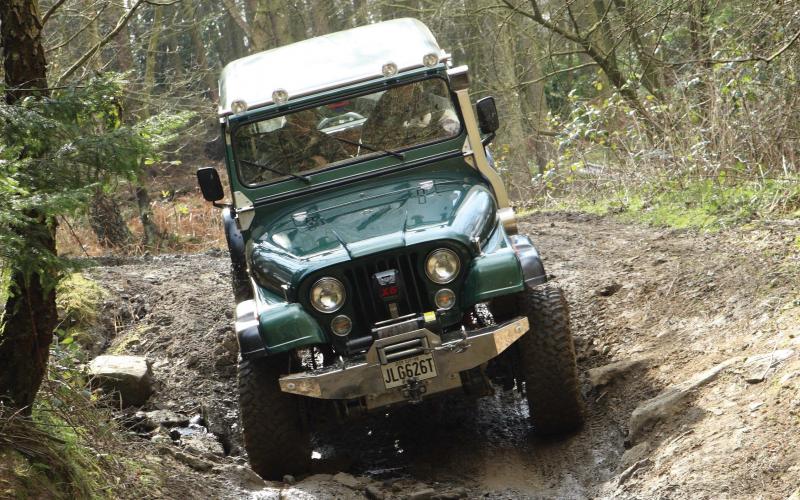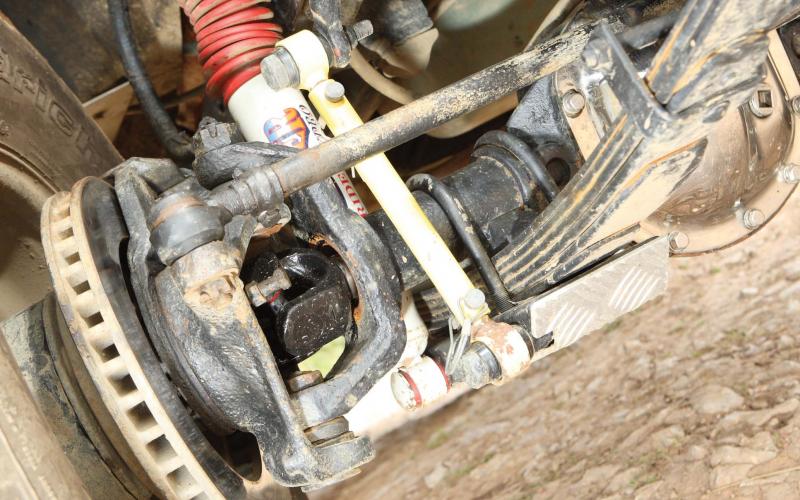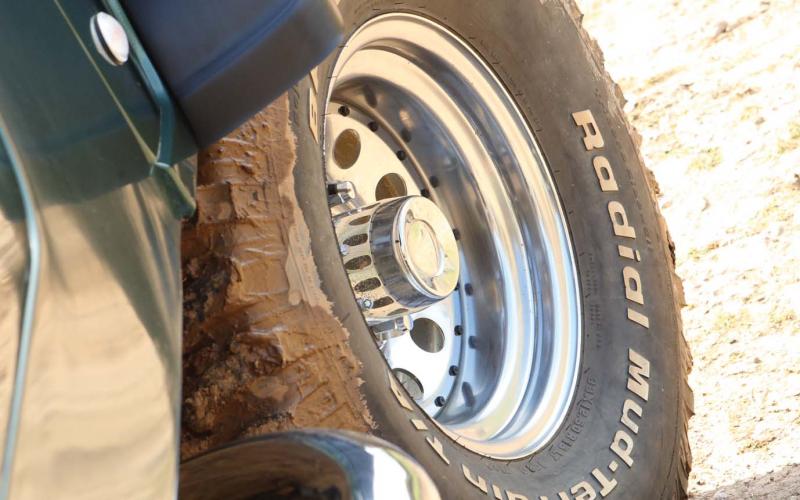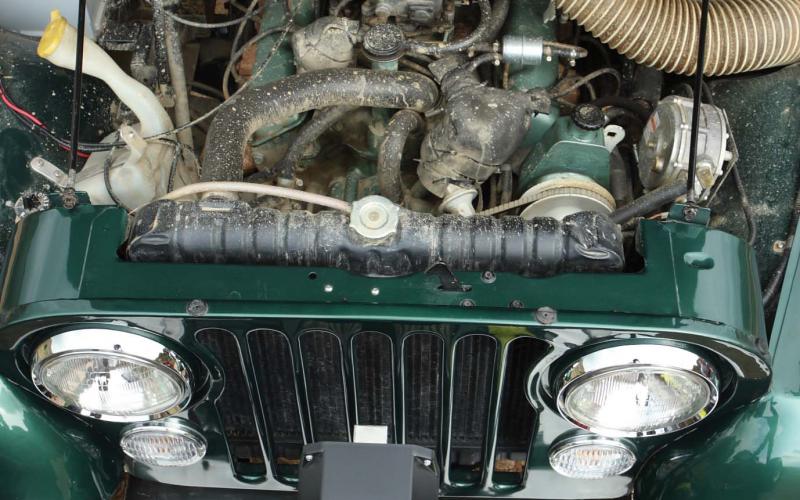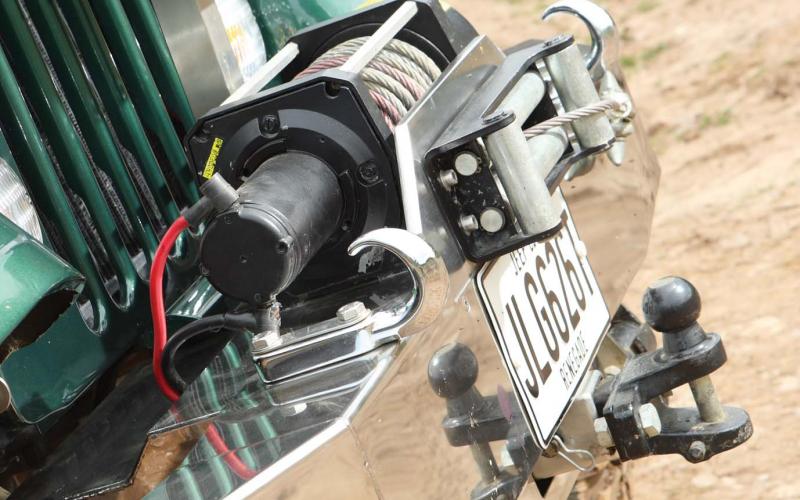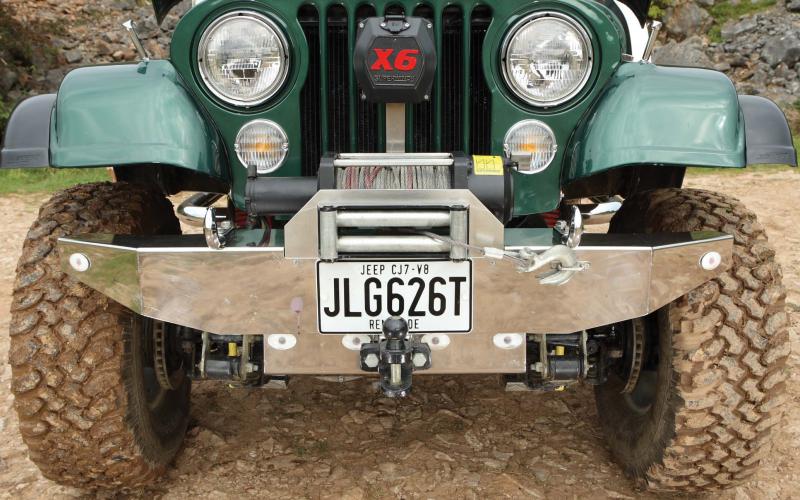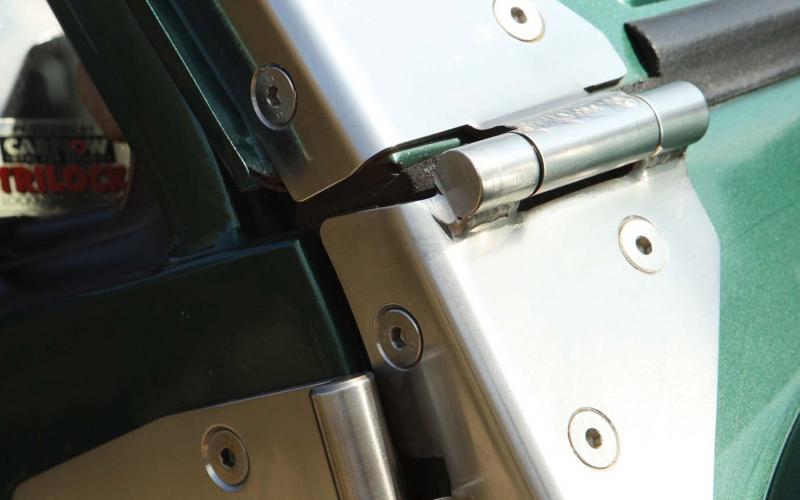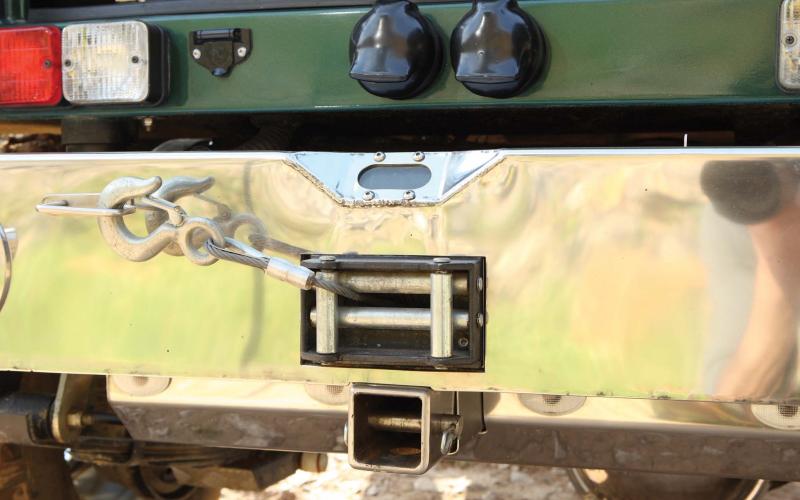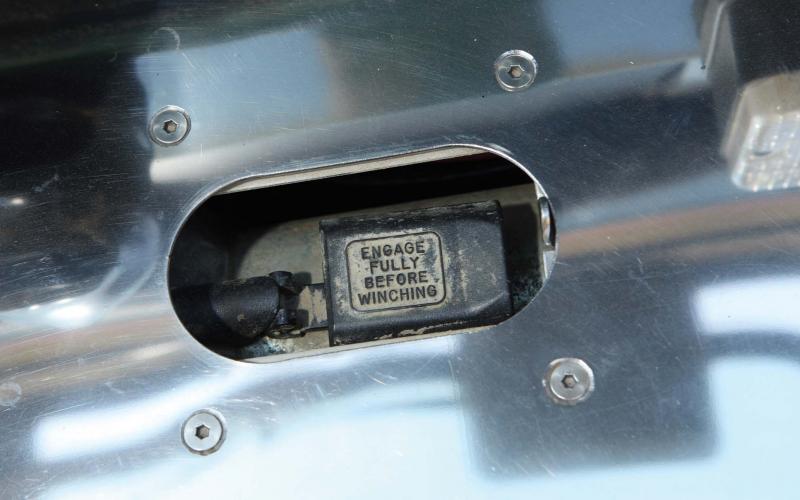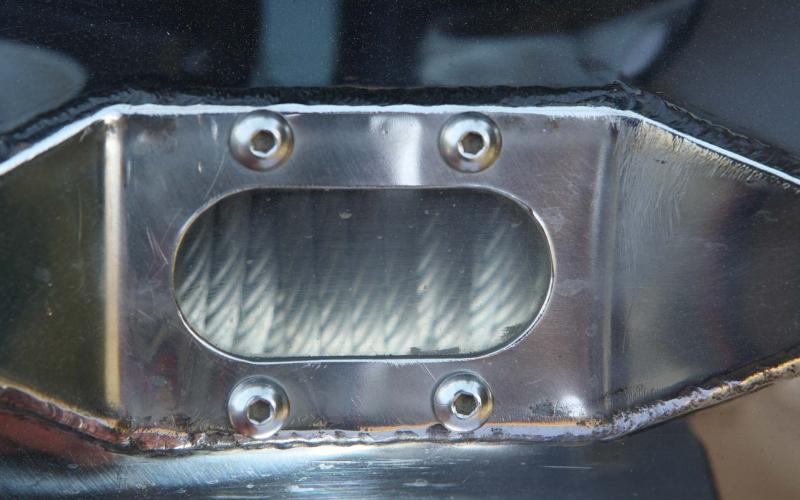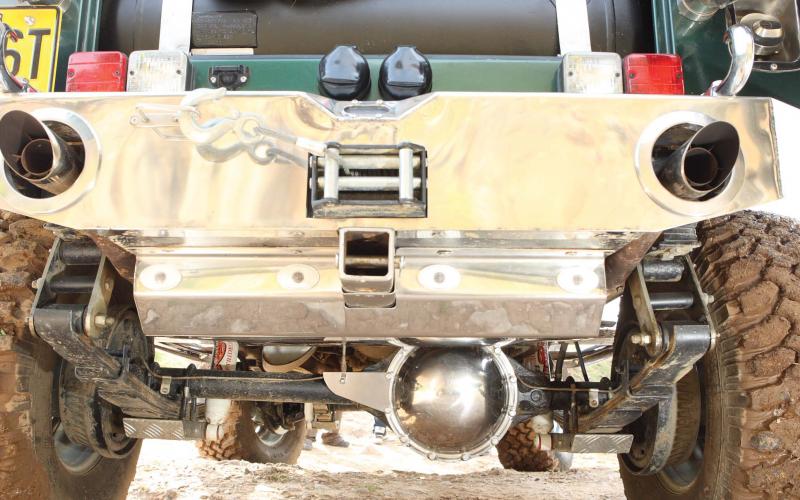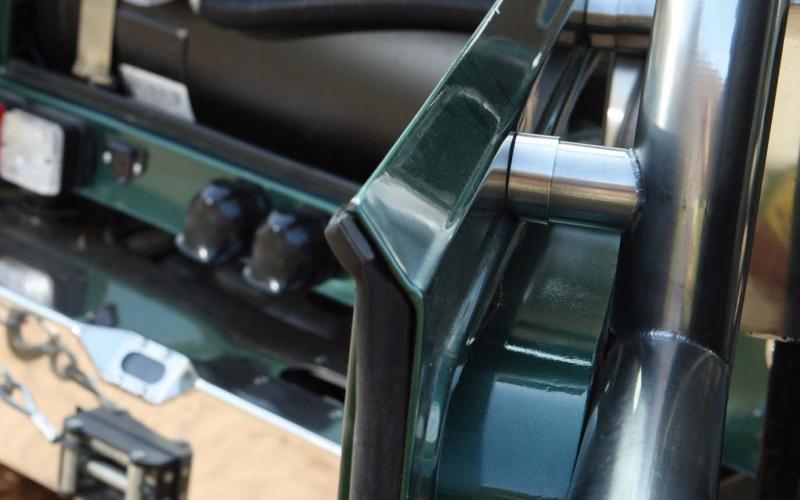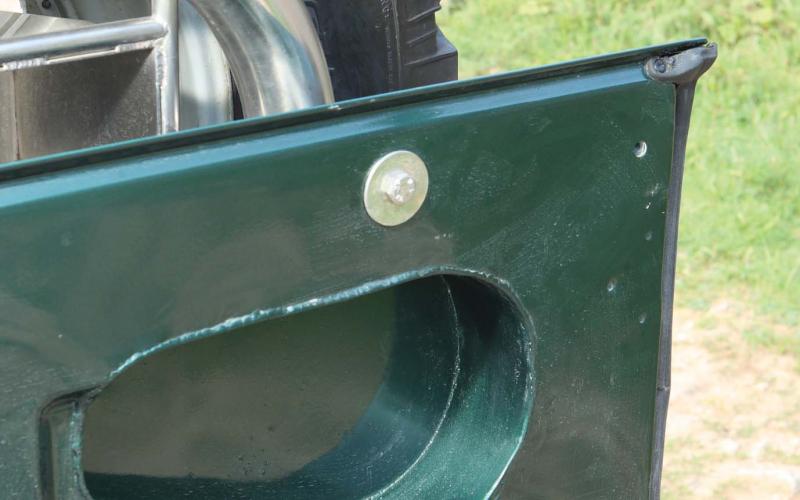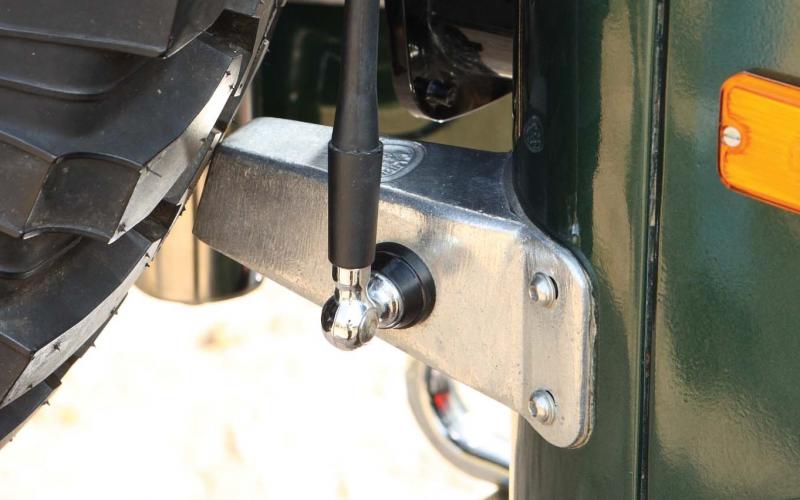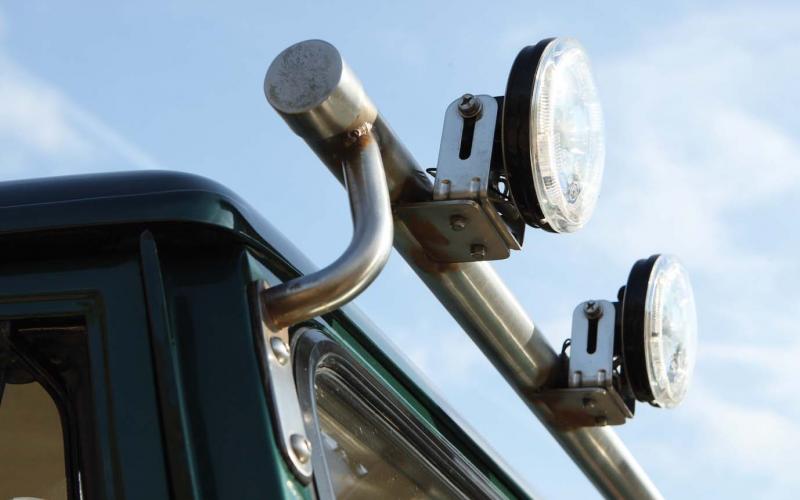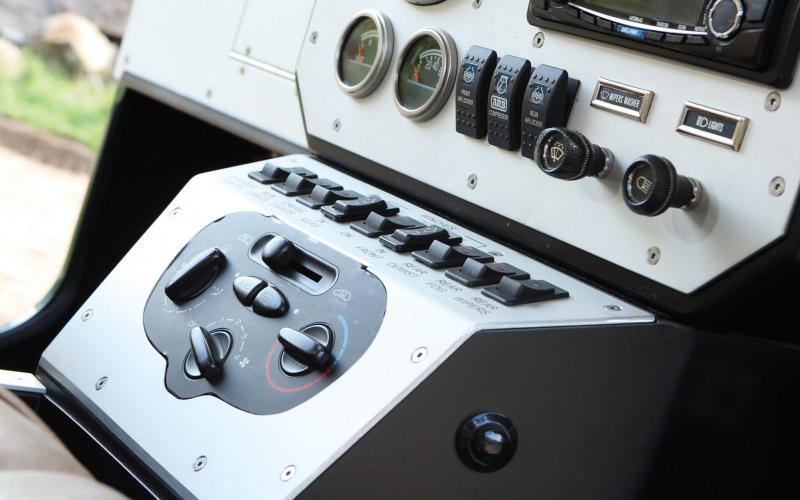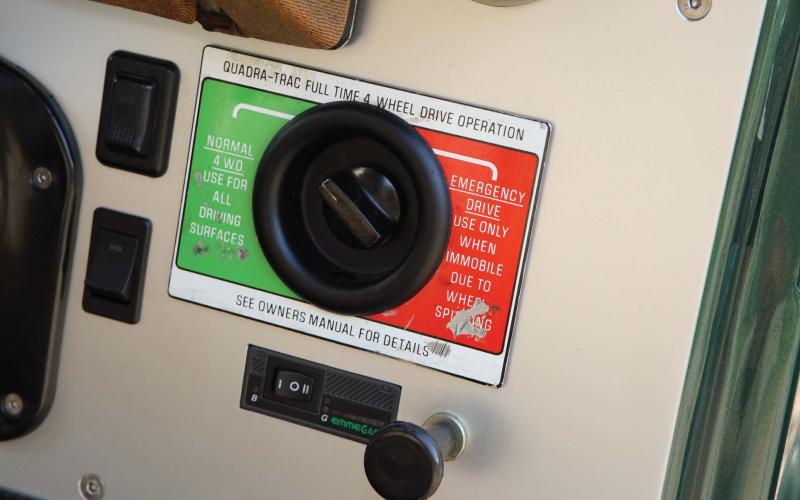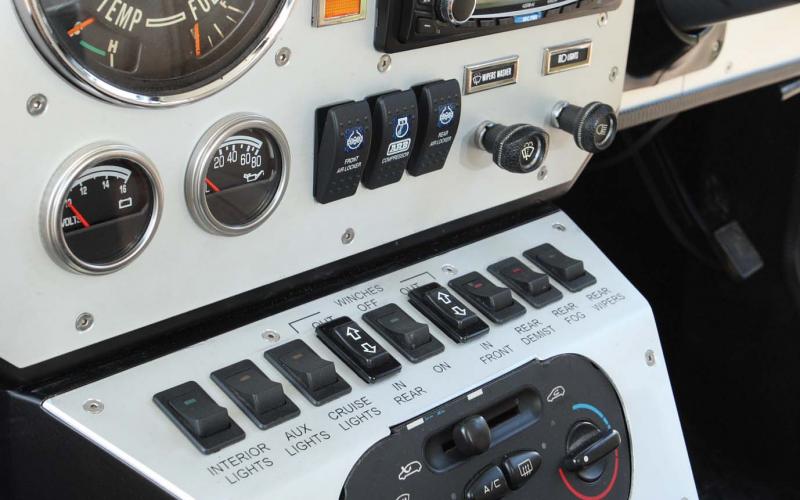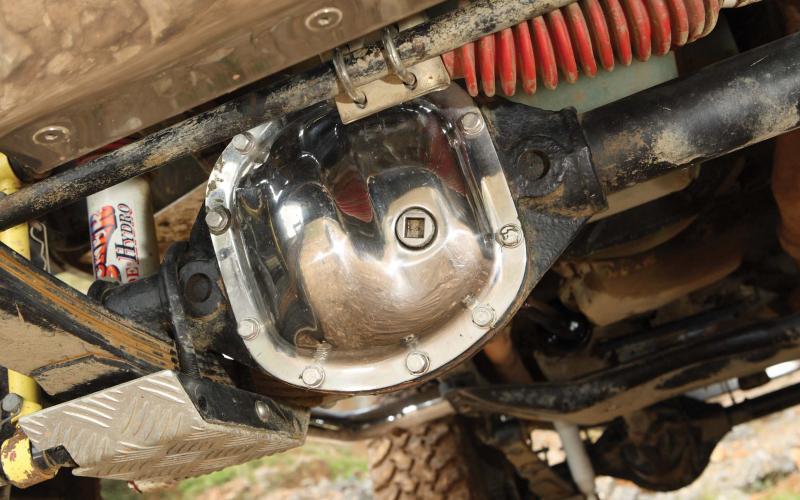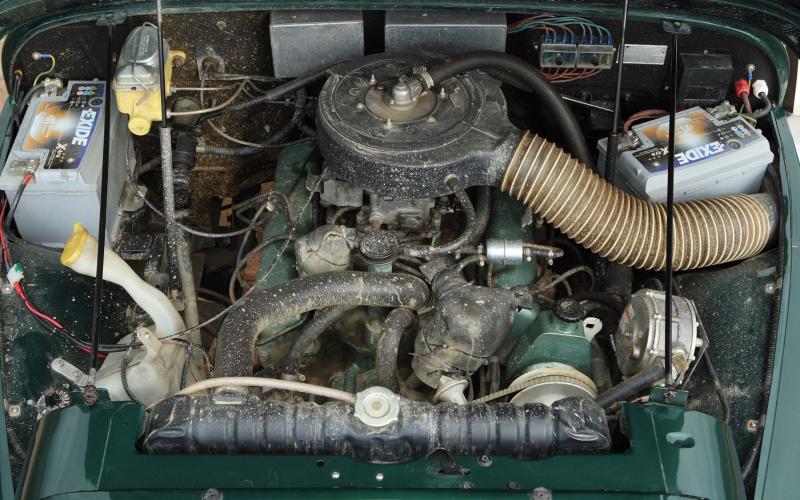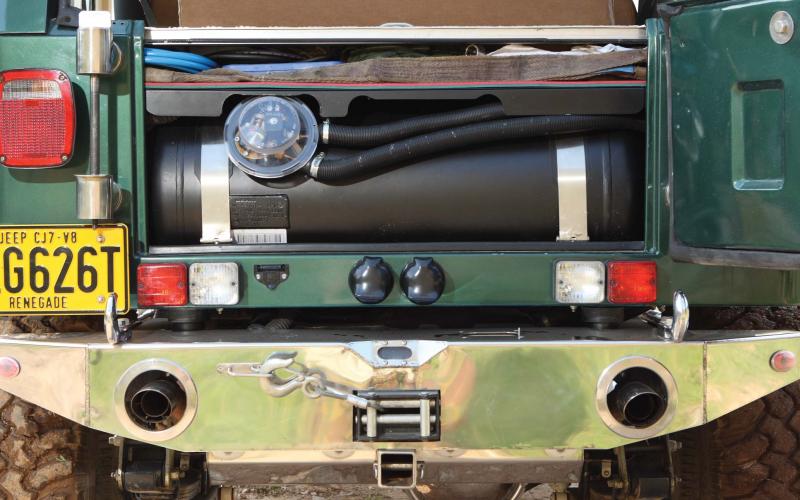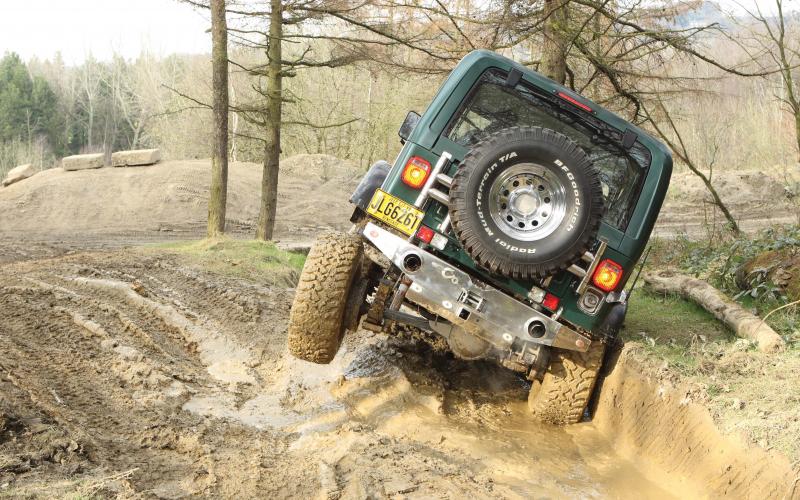 <
>
With an LPG conversion, 4.5-inch lift and even a DVD player, as well as a host of custom body parts executed in shiny chrome, Ray Hawkins' fully restored 1979 Jeep CJ7 is not your average modded off-roader. It's no less capable for all that, though – and it's a thoroughly modern take on an American classic
American cars have never been known for their frugality. Especially those made in the 1970s. The US automotive industry's lifelong love affair with large V8 engines has seen to that. But who could blame them? With fuel prices averaging less than half of what we get stung for here in the UK, the old adage that there is no replacement for displacement has never been a problem on the other side of the Atlantic.
However, here in good old Blighty, the cost of running a car with a hunk of Yankee pig iron for a heart is bordering on the obscene. When petrol prices are hitting £1.15 per litre, owning a car that barely returns double digits on its mpg figures is not the most economically attractive proposition. But that doesn't mean there isn't a solution for fans of American metal, as Ray Hawkins discovered when he set about bringing his beloved 1979 Jeep CJ7 kicking and screaming into the noughties and beyond.
'I've always liked the look of CJs,' comments 54-year old Ray when we meet him and his immaculately restored 1979 Jeep CJ7 at his favourite off-road stomping ground at Parkwood Off Road Centre in Tong. 'There's just something classic looking about them. It never seems to go out of date. That, and the fact that Jeep has always been a really iconic off-road brand, means that they've always appealed to me. However, it's definitely getting harder to get your hands on a good one, though.'
And Ray should know. This is the second CJ7 he has owned – and both have needed full restoration jobs to bring them up to scratch.
'I bought my first CJ about 10 years ago, off a mate. It was a 1978 model and was the first off-roader that I'd ever owned,' Ray recalls. 'It had a 4.2-litre straight-six engine and was in really poor condition. The whole chassis and body was rotted with rust and it needed a full engine rebuild too. I totally restored it back to factory condition and decided to start using it for what it was intended for – going off-road.'
As a virgin to the joys of axle twisters, rock-crawling and deep-water wading, Ray began his off-road experience in much less extreme conditions. 'I used to take it to the coast and drive out over the sand dunes and on to the beach. The views were amazing, and it was great fun. It also gave me a feel for what the CJ would be capable of on more challenging terrain.'
Now a government-protected nature reserve, Ray's favourite route for a beachside blast has become a strict no-go area. Luckily for him, though, he's graduated to more extreme surfaces than the surf-soaked sand of his local beachfront.
'I was getting more and more into the whole off-road scene and starting buying various magazines to further indulge my new passion,' says the Liverpudlian Jeep enthusiast. 'I noticed that they kept on mentioning this place called Tong in a lot of the articles, so thought I'd give it a go.'
Tong is, of course, a legend among off-road sites, having hosted everything from trials, comp safaris and winch challenges to Jeep Jamborees, Rhino Rallies and even the first ever UK Rhino Charge. It's also about as good a playday site as you'll find anywhere.
Rapidly becoming a regular at Jeep Fest – he hasn't missed one since 1999 – Ray has come to know Tong like the back of his hand. 'It's pretty much on my doorstep,' he laughs, 'but until I got the CJ, I never even knew it existed! It's a great location for off-roading, though. Its varied mix of different challenges and terrain means it's good for both novices and more experienced drivers alike. When I joined the Jeep Club, we would go down there and camp out for the whole weekend. It was great fun. On bank holidays, we could have up to 300 Jeeps attend. It was mad. Everywhere you looked there were Jeeps!'
But as Ray gained more and more experience, a lot of it at Tong, his skills and bravery increased. And soon the factory-standard '78-model Jeep was nearing its limitations.
'I had the '78 for five years, and had a lot of fun with it, but I now wanted to take my off-roading to the next level,' says Ray. 'With the stock CJ, I was restricted to doing Tong's red routes. I needed a lift kit and 33-inch tyres if I was going to take on the more technically challenging black runs.'
However, rather than simply shell out the cash to modify the '78 to his required specification, Ray decided a new project was the way to go. So he started searching the classified sections of his favourite mags.
'I really fancied sticking with Jeep, and as luck would have it I saw a 1979 CJ7 that was up for sale from a private owner in Surrey.' A year newer than his first CJ, this also had the added bonus of coming already equipped with a 4.5-inch Rubicon Express suspension lift kit and a larger set of wheels, already shod with 33-inch BFGoodrich Mud-Terrains.
'It was up for £2200,' explains Ray, 'which, when you consider that the purchase price of the lift kit and tyres would come to around £1800, seemed like a steal. I drove down to Surrey that weekend and handed over the cash.'
Featuring a monstrous 5.9-litre V8 engine, the CJ was a pure slice of Americana. But that didn't hide the fact that it was looking a little worse for wear.
'It was a mess. Much like my '78, almost every panel had rusted. The whole floorpan, the doors, tailgate and wings were all infected with the dreaded red rot. The bonnet and bulkhead were the only panels that were rust-free.'
Being an engineer and fabricator by trade, Ray is a dab hand when it comes to metal work. So he knew he could breathe new life into the ageing American carcass.
'I bought all the new panels that I could from B&H Jeep. They're aftermarket copies, not genuine American Motor Company parts, but the fit is as good as the originals, so I was more than happy,' Ray says. 'Any parts that I couldn't get, I had to fabricate myself from sheet metal. I replaced a lot of the floorpan by welding in various sections of steel until it was perfect again.'
With the basic shell now looking more like Jeep had intended, Ray began the process of making selective improvements to the rest of the body. 'I ditched the standard bumpers and fabricated a set of custom polished stainless steel items from scratch,' he says, pointing to the reflective front bumper that adds a mirror-like moustache to the CJ's face. 'They both have built-in Superwinches; the front is 6000lb and the rear 3500lb. I've also built running lights into both, and added apertures for the custom twin-pipe exhaust to exit out of the rear.'
This last tweak is an especially clever one, as not only does it look extremely good, it also has the added benefit of allowing the stainless steel exhausts, which Ray also made himself from sections of two-inch pipework and a pair of Borla mufflers, to be raised up and out of the way of the rear of the car. This has the affect of improving the CJ's rear ground clearance and increasing its departure angle considerably.
But Ray's handiwork doesn't stop there, as all the Jeep's hinges, from the collapsible front screen to the doors and tailgate, have been replaced with home-made stainless steel items too. 'With the bodywork looking as good as new, the hinges really stood out as they looked tired and worn,' explains Ray. 'I could have bought new ones off the shelf, but I decided to make up my own.  I reckon they really finish the car off.'
Other items built by Ray's own fair hands are the stainless steel snorkel, which snakes up the passenger's side of the windscreen, the conversion from a drop-down to a side-opening tailgate with custom spare wheel carrier, and the roof-mounted light-bar equipped with four futuristic-looking 'angel eye' spotlights.
'I wanted to add a modern twist to the renovation so I tried to replace parts with more up-to-date products where possible,' explains Ray. 'One of my favourite modifications is the custom centre console.' With an incline and tilt meter, a DVD player and the entire heating system from a Citroen Xsara Picasso, all neatly incorporated with the large original 1970s' speedometer, the Jeep's centre console is not only a stylish solution, but a very practical one too, giving Ray all the creature comforts of a car a quarter of its age.
Once the interior and bodywork were sorted, Ray turned his attention to the transmission and motor – which was also in need of a serious dose of TLC. The Jeep's gearbox was one of the few parts Ray didn't replace or improve, as he felt it was still in good enough condition to remain untouched. However, a pair of ARB air-actuated diff locks have found their way into the front and rear axles, for when the terrain gets too gnarly for the suspension to cope with.
The engine, on the other hand, required a much more intense treatment to reach Ray's stratospheric standards. 'The engine was tired and not running quite right,' he says, 'so I decided to carry out a total rebuild. I stripped the block and fitted new pistons, cams, valve guides and all new bearings. I also had the head skimmed and installed a new head gasket. Basically, I totally refreshed every engine component to build it back as good as new.'
The Jeep 5.9-litre V8 is an incredibly torquey motor, as you'd expect, and once it was rebuilt Ray began to exploit its powerful capabilities to the full. 'It's a brute of a motor,' he chuckles. 'It's got plenty of power. Possibly a little too much at times. In situations such as rock-climbing, where you need very precise low-speed control, the throttle can be extremely sensitive. With the box in low range, it'll easily overpower the ageing 1970s' braking system, too, even on tickover!'
All well and good, but as we've already mentioned that sort of power doesn't exactly grow on trees. Ray was getting returns of only 10-11mpg if he was lucky – something had to be done to improve the situation, before the CJ's thirst for petrol drained its owner's pockets dry.
'When I was renovating the interior, I decided to move the rear seats forward to allow space to fit a 90-litre LPG tank,' says Ray, opening the rear hatch and showing us the large black cylinder that now resides in his lower boot area. 'With the gas conversion, the V8 has actually become quite economical. I now get around 22mpg – which is much kinder to my wallet!'
And it is this kind of cunning conversion that really makes Ray's flawlessly restored CJ stand out from the crowd. By mixing the best attributes from the car's original 1970s' design with a host of beautifully hand-crafted custom parts, before weaving in some ingenious modern twists, Ray has created a truly up-to-date take on an all-American classic. In fact, it's so nice, it's almost a shame to get it dirty. Almost…
RUBICON EXPRESS SUSPENSION, BF GOODRICH MUD-TERRAINS, SUPERWINCH X6, DIY SPARE WHEEL CARRIER, DIY DASHBOARD, ARB AIR-LOCKERS, LPG CONVERSION, DIY BUMPER
Share this article