The Sporting Life
Originally Published: October 2013
Words: Tommy Rankine
Pictures: Dick Hair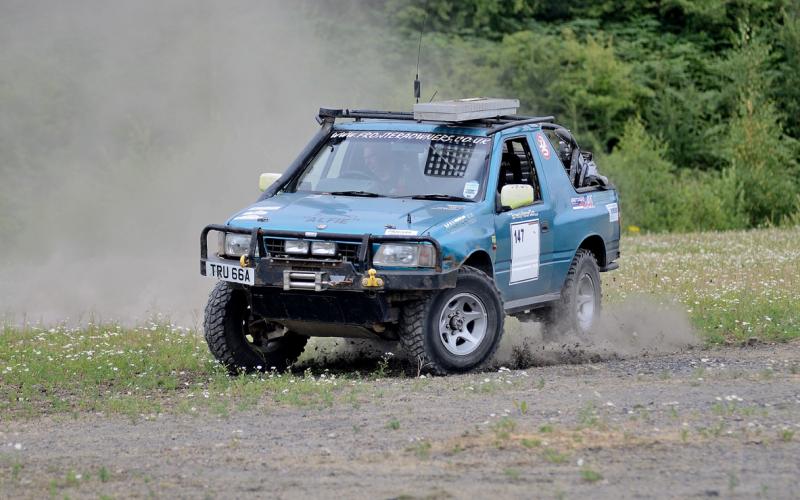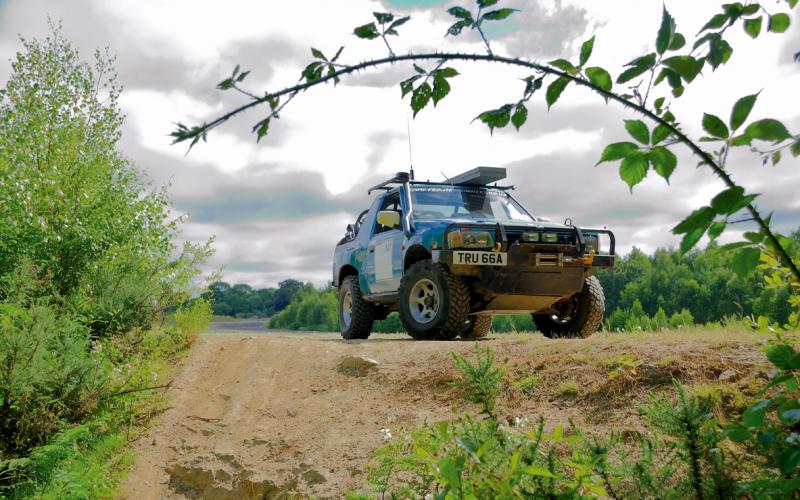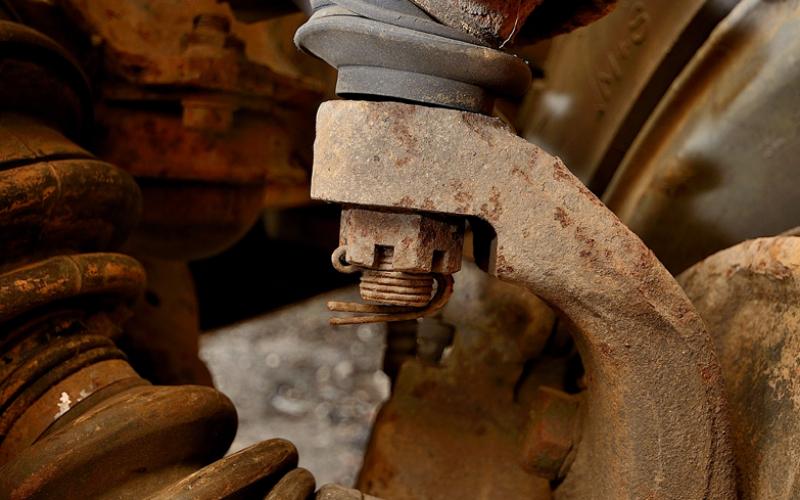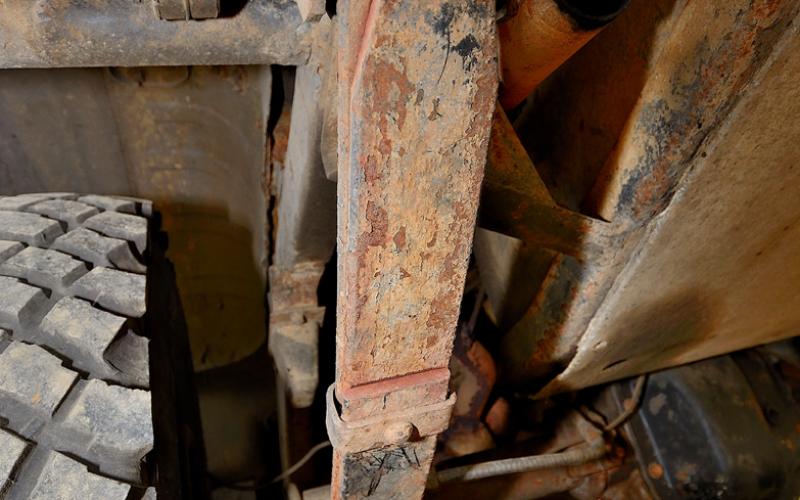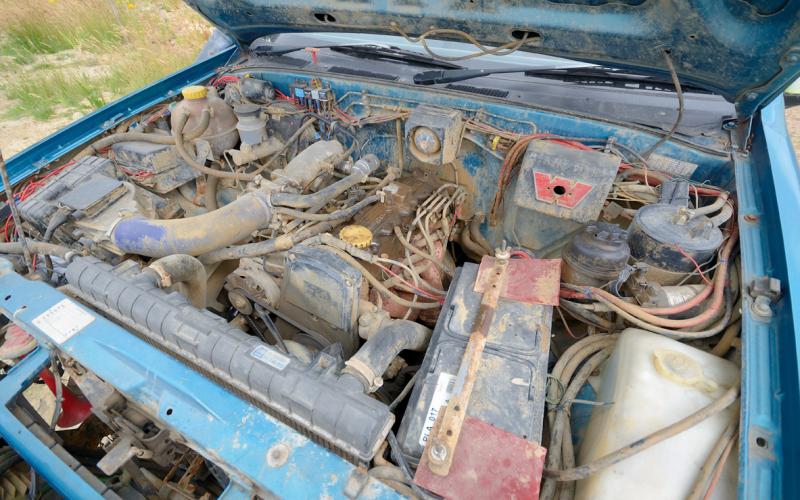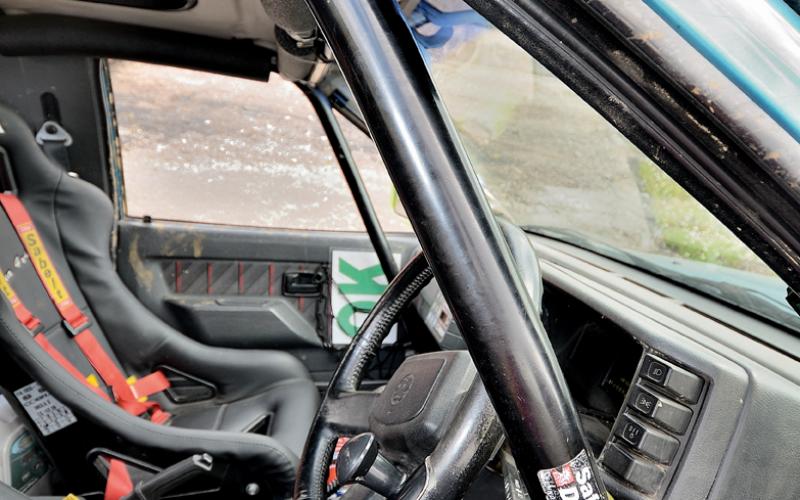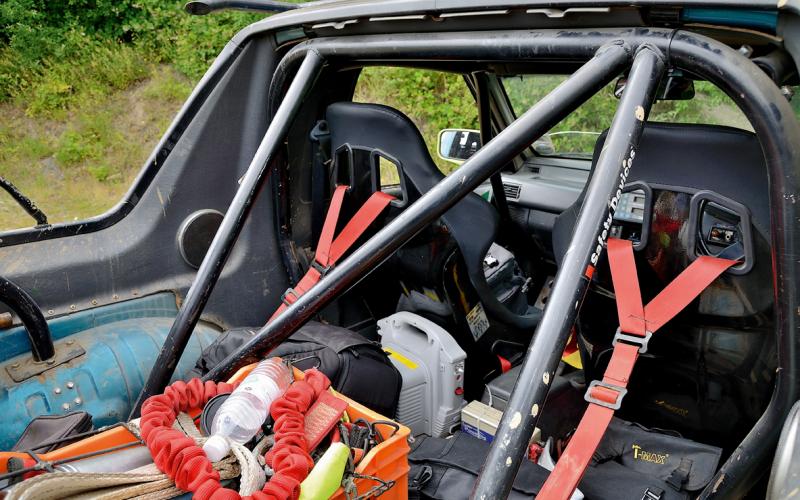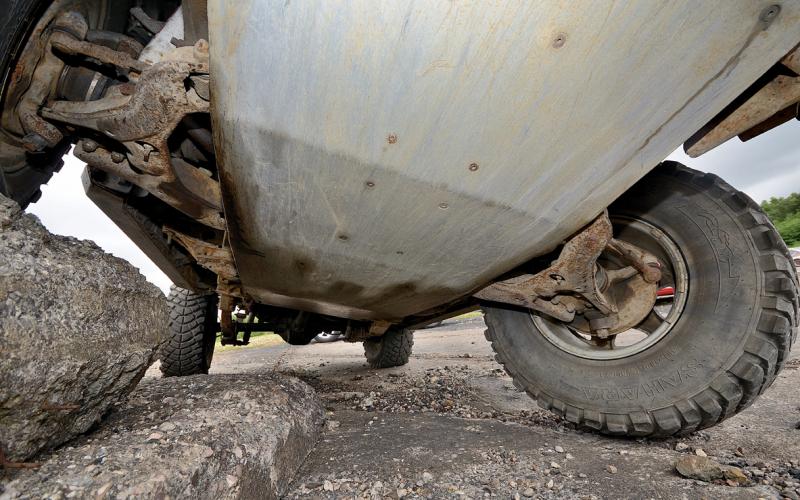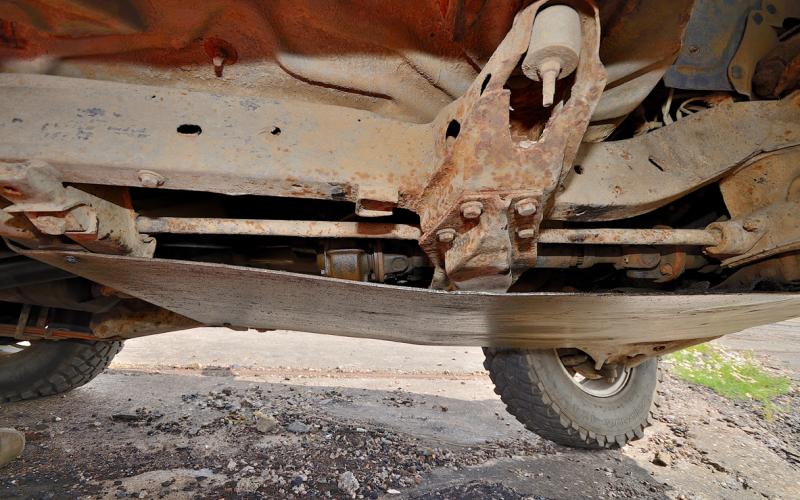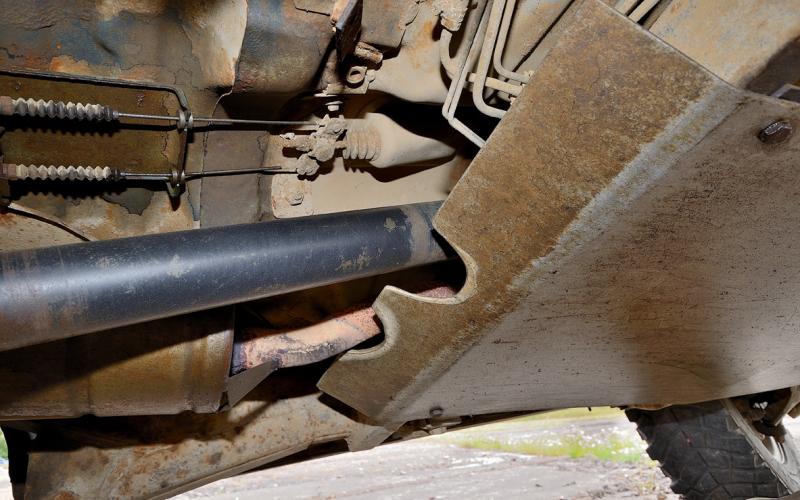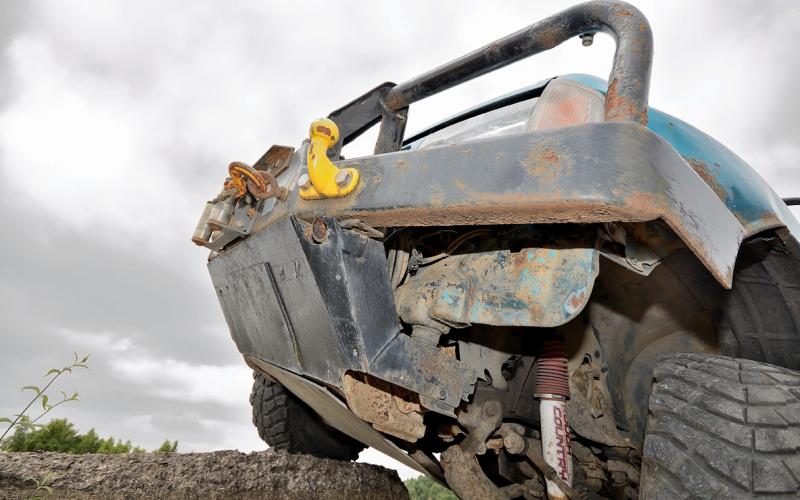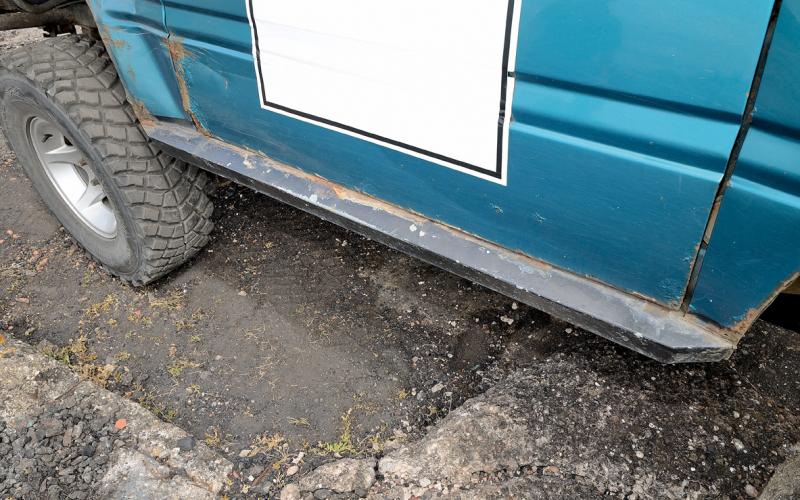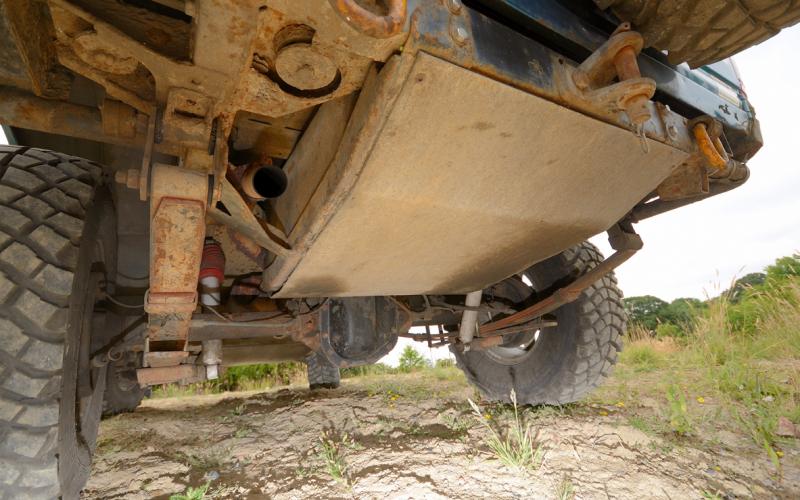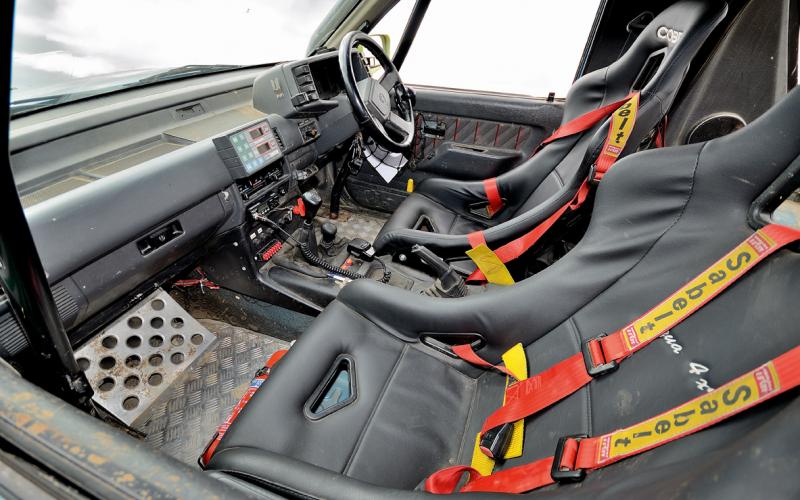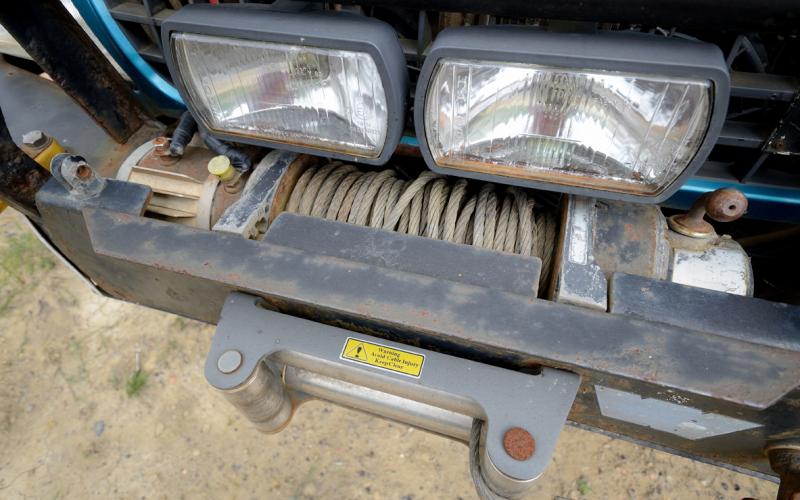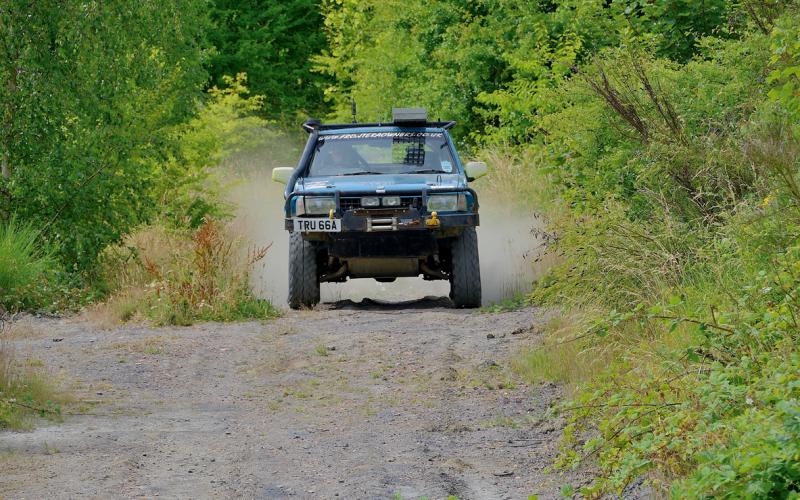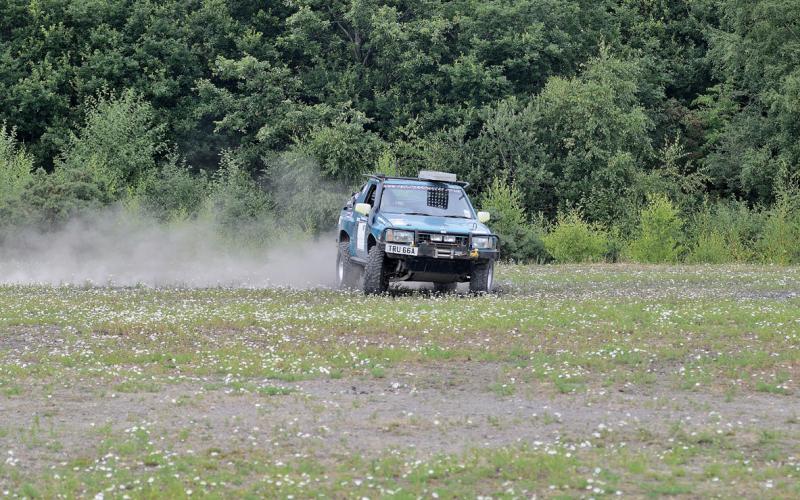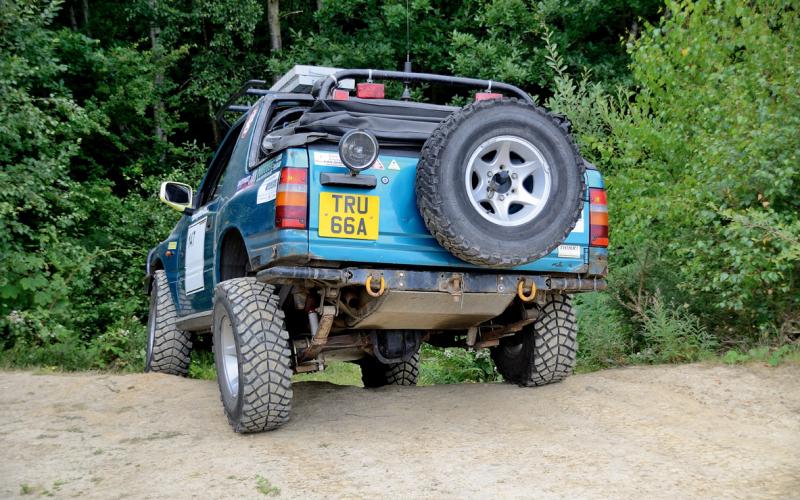 <
>
Lawrence Fowler came to off-roading from a background in motorsport. His Frontera is used mainly as a marshalling wagon, but don't be fooled – because its tough-as-old-boots spec list points to a history that puts it in there at the very start of the challenge scene in the UK.
Way back in the early 1980s, Lawrence Fowler met a bloke in a pub who rallied a Ford Escort. Liking the sound of it, he tagged along to watch – and after a few years on the spanners, in 1988 he did his first event as navigator for George Cooke in an MG Metro.
It was a partnership that was to last until the mid-90s, when money got tight and Lawrence went back to servicing and chase car duties. At around the same time, in a whole different world, Pete Turner was developing a Vauxhall Frontera Sport Soft-Top to use in the exciting new world of winch challenges.
It was a scene dominated by hybrids and, as time went on, a growing number of Land Rover 90s, way back before people started building winch specials. In this company, the Frontera stood out like a sore thumb – but the competitors of the time soon learned to underestimate it at their peril.
Back to Lawrence. His rally team was wound up shortly after the turn of the century, prompting him to take up marshalling instead. This, he quickly learned, was 'something you could only do so many times in a Sierra Sapphire,' so he bought a Frontera Estate (choosing it over a Cherokee, Shogun and Disco) and kitted it out as a radio truck.
Pete and co-driver Mark Sutton, meanwhile, campaigned their Frontera until 1999 before selling it on to David Green, who kept it on as a challenge truck as well as using it for… marshalling at forest rallies. You can tell where this is going, right?
'My Frontera definitely stood out  in the forest among the many Land Rovers, which are the choice of many a radio marshal,' explains Lawrence. It served its purpose admirably, and possibly with a little more comfort – but when you come across another Frontera in the woods, you just have to stop and chat. In this way, over a few events, I got to know David, his Frontera and his antics at winch challenges.' These included no less an event than the Bulldog Trophy one year, at a time when it was seen as the pinnacle of the sport. 'Every time I saw it on a rally,' continues Lawrence, 'the dents and scratches had got worse!'
Time passed and lives moved on, but then fate lent a hand and Lawrence and David bumped into each other again at the 2008 British Indoor 4x4 Show. 'I said that if he was ever selling the Frontera, he should give me a shout. A few weeks later, it was mine.' Dents, scratches and all.
What was it that he got himself? Skip back to the mid-90s, when Pete Turner approached Mantec Services with a view to building a winch motor out of a nearly new Frontera. The Soft-Top is a rare beast, having only been available from March 1994 to February 1995 (and, it follows, sold badly), but by the time Pete's project was complete it was not so much rare as unique.
When you read the vehicle's spec from back then, it seems almost ridiculously simple by the standards of today. In the main, the focus was on protection, with heavy-duty bumpers, jackable rock sliders and a full-width steel under-tray stretching back most of the length of the vehicle. The fuel tank was replaced with a smaller unit which could nestle between the chassis rails, making way for a fabricated bash guard, and a 6-point Safety Devices roll cage was bolted in and used as a brace for a set of roof-mounted tree sliders.
Elsewhere, the drivetrain was kept standard but for a set of 4.56:1 diffs from an Isuzu Trooper 2.8 TD which are much stronger than the original Fronty units. This meant fitting a new front prop, but the suspension remained unchanged aside from a ball joint flip and a set of 30mm wheel spacers. The front bumper got a winch bolted to it, but even this was nothing fancy by today's standards, just a Warn 9000 with remote solenoids and a length of good old-fashioned steel cable.
By the time Lawrence became the truck's new owner, then, there was plenty he could do to enhance it. He's fitted taller rear springs and wound up the front torsion bars to create a 2" lift, for example, and now the truck rolls on 31" Insa Turbo Saharas or BFG Mud-Terrains depending on how gnarly he expects the ground to be.
By and large, though, he was happy with what it would do off-road – this is a Bulldog Trophy veteran, after all. He floored the footwells with chequer plate, fitted a pair of Cobra buckets and added a few other enhancements to the cabin, as well as installing manual freewheeling front hubs and a wireless winch control, but these things are details compared to what had gone before. Fundamentally, the idea was to take an already sound car and make it better, replacing and repairing the tired bits along the way.
These included the soft-top itself, which was looking distinctly second-hand by now, and in a nod to his motorsport past Lawrence installed an Ashley straight-through exhaust in place of the standard unit. He also had to put in a new gearbox, after lunching the integral transfer box when he got airborne on a challenge event with Shropshire Suzuki.
There's a big word of thanks here for fellow members of the Frontera Owners Group who have lent a hand, and tools, to keep the truck maintained. 'A special mention must go to Alfie,' adds Lawrence. 'A good mate with a big workshop!' Aside from anything else, he broke a Frontera for parts and had a spare back axle lying around, which was handy when the pinion seal on Lawrence's let go.
'We changed it over in an afternoon,' Lawrence says. 'Which is why I now have two
diff ratios! The new one was from a standard 2.0 Sport, but mine was running the 2.8 Trooper internals. I do have a front diff to swap in, but I've never got round to it.'
Does that sound a tiny bit defeatist? To be honest, it's more like realism. Because despite all its history, all the terrain it's tackled and the challenges it's stood up to, this is a truck whose time has come.
Late last year, says Lawrence, he took the Frontera along for what he thought would be its terminal date with the MOT man. To his surprise, it lived through the experience. 'But I still think it's time to retire it.'
That's going to be a sad end, perhaps, for a vehicle that's seen challenge action in the hands of three different owners. But as is always the way with these things, the Frontera will live on through its parts. 'I'll dismantle it and keep the bits I want – I wouldn't get rid of the seats, for example, and it would be hard to source another cage now. I'll retain some other parts too, either for re-use or as patterns for replacements. The rest, I'll sell through the Frontera Owners Group.'
Does this mean he's going to build another Frontera, then? After all, that cage will be all kinds of useless without one. 'I don't know. At the moment I want to move to a house with a proper garage I can use as a workshop, so I'll wait until I'm in and maybe start again in a couple of years' time. I work as a design engineer for a welded fabrications and presswork company, and I'm hopeful of persuading the boss that it could be financially viable to introduce a small range of short-run Frontera accessories too. Fingers crossed!'
So here endeth the story of Lawrence Fowler's second Frontera, and the first ever to be modified for off-roading in the UK. Would he ever have any other kind of 4x4? 'There's only one I'd want.' He's going to say a Vauxhall Monterey, isn't he? 'A V8 Lightweight trayback.' Oh no he's not.
But then you remember that this is a motorsport man, and there's not many of those whose soul wouldn't be stirred by that kind of Land Rover. So don't be surprised if you see Lawrence showing up at events one day with a gnarly old ex-military cutwing in tow. And definitely don't be surprised if, when he does, it's on a trailer behind the only Vauxhall Frontera in the car park.
ROUGH COUNTRY SHOCKS, WOUND UP TORSION BARS, BALL JOINT FLIP, SAFETY DEVICES ROLL CAGE, ARB WINCH BUMPER, WARN 9000, FRONTERA
Share this article